Featured

News

By Harvey Kubernik   April 2023 marks the 50th anniversary of the release of David Bowie's Aladdin Sane, which was released only ten months after his breakthrough album The Rise and Fall of Ziggy

Featured

Articles

By Harvey Kubernik   During 1969, Jimmy Cliff's "Wonderful World, Beautiful People," "The Israelites" from Desmond Dekker & the Aces, and a hit single from Johnny Nash, "Hold Me Ti
By Michael Lynch
"The one with the hat… "the one whose mother invented liquid paper"… "the one who didn't do the reunion tours with the others"… "The one who pioneered country rock"… "the one who sowed the seeds for what became MTV"… "the one who led the fight for musical creative control for his band" are some of the ways he'll be remembered. Or simply as the one directly responsible for a good-sized chunk of the Monkees' musical pleasures and treasures.
The Monkees' multi-talented singer songwriter and guitarist Michael Nesmith died of heart complications on December 10, 2021, a few weeks shy of his 79th birthday. Fellow Monkees Davy Jones and Peter Tork passed in 2012 and 2019 respectively. Only Micky Dolenz now survives.
All four Monkees had their unique traits, but right from the beginning, Nez stood out, both onscreen, with his signature wool hat, and cool collected demeanor displayed on their popular 1966 to 1968 TV series establishing him as the foursome's leader, the smart one, and the one to take charge when the situation required, and offscreen, for Mike, who (like Davy) had already released a few singles released on Colpix Records, a branch of the Columbia and Screen Gems family tree, was writing and producing songs for the band's records as early as the very first album, at the same time seeing his compositions recorded by other artists, notably "Mary Mary" being tackled by the Butterfield Blues Band and later "Different Drum" bringing Linda Ronstadt, by way of the Stone Poneys, her first visit to the upper regions of the charts.
The Monkees' records sold millions, but Mike, horrified by some of the songs chosen by their musical supervisor Don Kirshner and resentful of the use of studio musicians providing the instrumentation instead of the Monkees (and smarting from the outcry and scorn once this became known to the public) sought to turn things around. He led his three bandmates in a bumpy, contentious but ultimately successful coup against the powers that be to give the Monkees musical control and have Kirshner dismissed. Fans can (and do) debate whether the Monkees were wise to rock the boat, but Nesmith followed his heart and creative instincts.
Traces of country influence could be detected as early as Mike's songs on the Monkees' first album, and as the years went on, Mike worked harder at balancing country with rock, improving as he went, by decade's end all but providing the blueprint for '70s bands like Poco and Eagles (while Mike's post-Monkees combo the First National Band continued down said course).
For decades Mike appeared reluctant to embrace his Monkee past, more keen on moving. Micky, Peter and Davy reunited in 1986 but Mike only appeared with them sporadically. He rejoined them to work as a foursome in 1996 for an album and a European tour the following year, but immediately jumped ship at that tour's completion. The four never worked together again. Following Davy's 2012 passing, Mike teamed up with Peter and Micky for a series of tours, and from then on right up to one month before his death, Mike was more often than not an active Monkee once again.
Close associates of Mike claim that in his final years Mike had achieved a fuller appreciation of what an impact the Monkees had made on so many. Perhaps in his mind he echoed his 1968 sentiments: "Here I stand, happy man."
NOTABLE NEZ: TEN OF MIKE'S MEMORABLE MONKEE-SHINES
Everybody knows "Mary Mary," "Listen to the Band" and "You Just May Be the One," but Nez had plenty more delights up his hat. Here are ten other examples of Mike's Monkees-era. Not necessarily his ten finest, but ten that taken together provide a decent summary of what, stylistically, Mike brought to the table:
SUNNY GIRLFRIEND (from Headquarters, 1967)
Dip the Rolling Stones' "It's All Over Now" in sunshine and add a touch of their unfinished early 1967 versions of "She's So Far Out She's In" (an early live favorite) and you have this upbeat gem that represents one third of Mike's (wool) hat-trick of Headquarters highlights.
DON'T CALL ON ME (from Pisces, Aquarius, Capricorn & Jones, Ltd, 1967)
Pisces had a higher percentage of Nesmith-related tracks than any other Monkees album, with many songs spotlighting him as either lead vocalist or songwriter. "Don't Call On Me" was the album's only song on which he was both. The song dated back to Mike's earlier days as a folk singer, and tasteful recordings exist of his trio Mike, John & Bill doing the song in a gentle acoustic manner. For the Monkees' version, the song is slightly amped up with increased instrumentation, but still kept gentle.
DAILY NIGHTLY (from Pisces, Aquarius, Capricorn & Jones, Ltd, 1967)
Although Micky stars on this trippy track as lead vocalist and Moog player (one of the very first on a rock record,) the song itself came from Mike's pen. His reflections of late 1960s Sunset Strip stand as some of his most poetic lyrics. Phantasmagoric splendor indeed.
CARLISLE WHEELING (recorded 1967, unreleased until Missing Links, 1987)
Mike recorded this song several times in his career. Attempts in 1967 and 1968 for the Monkees, once for his ambitious 1968 instrumental album The Wichita Train Whistle Sings, and then as "Conversations" for his 1970 post-Monkees album Loose Salute. To the ears of this writer, he captured it best the first time.
MAGNOLIA SIMMS (from The Birds, the Bees & the Monkees, 1968)
The same month Moby Grape Wow'd us with a simulated old-timey 78, so did the Monkees. "Magnolia Simms," thanks to built-in surface noise, intentional scratches, and monaural sound panned to one channel (all explained in a back cover disclaimer) succeeds in, as Mike intended, capturing "the sound of the 1920-30 yippies."
TAPIOCA TUNDRA (from The Birds, the Bees & the Monkees, 1968)
Originally found on the flip of "Valleri" before eventually finding its album home was what ultimately became the highest-charting Monkees song of his authorship, peaking at #34. A breezy charming mix of melody, whimsy and psychedelia…imagine "I'll Feel a Whole Lot Better" slightly faster, on acid.
SAINT MATTHEW (recorded 1968, unreleased until Missing Links Volume 2, 1990)
Do country and psychedelia blend well? They sure do on this originally-shelved track. The fiddles and twangy guitar combine fabulously with the organ and Leslie'd vocal of trippy lyrics, as if someone dosed the punchbowl at a hoedown.
NAKED PERSIMMON (from TV special 33 &1/3 Revolutions Per Monkee, taped late 1968)
Nothing demonstrated the two sides of Michael Nesmith better than his (sort of) solo spotlight scene of the Monkees' infamous 1969 TV special. In an amusing split screen performance, hip electric guitar-toting Nesmith performs alongside a cowboy version of himself on a song that takes turns alternating between both musical styles. In addition to being one of the special's more entertaining moments, it also accurately summed up where Nez was musically at.
WHILE I CRY (from Instant Replay, 1969)
Monkees fans long held this gorgeous tearjerker close to their hearts and were delighted when Nez revived it in 2021. The performances proved the earnestness of his delivery had not diminished over the 52-year gap.
GOOD CLEAN FUN (from The Monkees Present, 1969)
The final Monkees single while Mike was aboard was this country-drenched toe-tapper which lived up to its title. With health issues of Mike's forcing an abrupt halt of his and Micky's 2018 tour and causing great concern from fans, subsequent live performances of this song proved particularly poignant when Mike reached the thrice-sung final line "I told you I'd come back…here I am."
---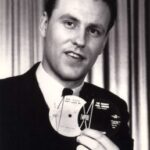 Mike Brassard of Mike & The Ravens: January 15, 1943 – November 27, 2021
By Will Shade
Buddy Rich – or someone like him – once said, "It ain't bragging if you can back it up" or words to that effect… but what if you're not bragging. What if you actually try to hide your light under a bushel but it always explodes like a geyser of Roman candles? What if the moment you open your mouth in either conversation or song, people come to a halt and at the very least say to themselves, "Whoa, what in the world is this?"
That was Mike Brassard. He oozed charisma like mustard on a clean white shirt. He couldn't help himself.
You were larger than life, Mike, and twice as loud. And you'll always take twice as much room in my heart as anybody else.
So, how can I say goodbye to my best friend? How do I say goodbye to my brother from another mother? How do I say goodbye to a father figure? And how do I say goodbye to a guy I played air guitar with, a guy who was 25-years-older than me, but we both grinned like insane fools with Link Wray cranked to maximum volume as we danced our keisters off around the studio?
Well, you don't say goodbye… you say hello to the memories, and there were so many memories…
He called himself the Big Bopper… I said he was a rock 'n' roll citizen in a hip-hop world.
I'd tracked Mike down in 2004 as I was putting together a compilation of pre-Beatles rock 'n' roll from New York and Vermont. While Mike wanted to tout the songs of his erstwhile partner, Steve Blodgett, he was reluctant to open up in regard to his own abilities. Anybody who knows me, though, knows that's a futile endeavor. Before too long, I was flying down to Florida to spirit him north and into the confines of the Saxony Recording Studios.
It was that willingness to squelch his own genius that actually brought his character into sharper focus.
I miss Mike's generosity of spirit… but mostly I miss his sense of humor… I remember him explaining what it was like to be the nominal adult in a band with Blodgett, Lyford and Young back in 1962.
"It was like babysitting the Three Stooges," he said… there was no meanness in it… it was simply a statement of fact with some levity thrown in.
I won't be saying goodbye to Mike. Daily I'm reminded of him. Yesterday I was watching a documentary on Sun Studios. My first instinct was to send him an email, raving about Jerry Lee Lewis… but then I remembered there was nobody on the other end of the line… I sent the email anyway.
---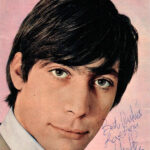 By Harvey Robert Kubernik 

This is not the platform or forum for me to display photos of myself with Charlie Watts or a post card he sent me from the road. However, I feel encouraged by musicians and poets who are offering phone shiva and compelled to write this appreciation.
Charlie was a friend of mine since the early nineties. We never talked about the Rolling Stones. Just jazz.
"One of the great things about recording in Hollywood at RCA was after a session you'd walk into the car port and literally on the other side of the building was [jazz club] Shelly's Manne-Hole," Charlie revealed to me at a 2016 Stones' Coachella Desert Trip tour rehearsal at Third Encore studios in Burbank, California.
In my 2014 book Turn Up The Radio! Pop, Rock, and Roll in Los Angeles 1956-1972 published by Santa Monica Press, I asked Charlie about a Stones' 1964 or '65 recording session at RCA.
"While we were recording in Hollywood, I went to Shelly's Manne-Hole twice—once to see Charles Lloyd, Albert Stinson [with Gabor Szabo and Pete LaRoca], and the Bill Evans Trio with Paul Motian on drums [and Chuck Israels]. I saw Shelly at his club."
Charlie was always thankful I introduced him to drummer Stan Levey, who he saw in 1960 with Stan Kenton at Wembley. Earlier this century we had lunch at the Levey house in Sherman Oaks and Charlie arrived in a cab from The Four Seasons Hotel in Beverly Hills, wearing perfectly pressed blue jeans, to join Jim Keltner and I.
He relished the Chico Hamilton autograph I personally got for him, and was delighted by the gift I gave him of a Shelley Manne coffee table limited edition book. I fondly recall how Charlie described the thin drum sticks that Shelley used on the bandstand and in the studio. I was a Ludwig 7a wood tip guy.
Charlie supplied a testimonial quote for the back cover for a Buddy Collette album I produced and invited myself, brother Kenneth and Buddy to his big band concert at the Henry Fonda Theater in Hollywood.
Jim Keltner and I later connected Charlie with met drummer Freddie Gruber. Lots of marvelous Buddy Rich and Max Roach tales.
On one Stones' tour this century, we had a pre-show chat with the legendary drummer Earl Palmer. He had finally met Earl years earlier at The Palace in Hollywood. In the sixties Charlie visited a Phil Spector recording session at Gold Star studio in Hollywood invited by arranger/keyboardist Jack Nitzsche. He loved the Crystals' record "Da Doo Ron Ron." Earl or Hal Blaine played drums on the track.
On occasion he referenced his drum set up at Olympic studio in Barnes London, and Sunset Sound and Ocean Way in Hollywood.  During 1997 he invited me to a slew of recording sessions at Ocean Way by the Stones during their Bridges to Babylon studio bookings.
There is one memorable Charlie Watts sighting at The Jazz Bakery venue in Culver City when he went to see Elvin Jones. Charlie, in a dashing custom-made suit was greeted and embraced after the show by the drummer drenched in stage sweat. Witnesses knew Charlie wasn't concerned at all about going to the dry cleaner the next morning.
In 2016 Charlie and Jim Keltner invited me to a Rolling Stones' rehearsal in North Hollywood. I carried some cymbals into the room with Jim's lead tech and cartage man that were put on Charlie's kit. He handed me a tambourine from one cymbal stand that I briefly shook for twenty seconds as the band jammed.
Ronnie Wood saw it and said, "Hey. You're big time. At our rehearsal. It's your dream gig? Right?" And I replied, "Yes. But it is not lost on me and just as important is that you were the bass player on Jeff Beck's Truth LP."
That blew him away. Keith Richard heard our exchange and laughed out loud. Ronnie hugged me. Then they both handed me their guitar picks.
Charlie smiled…
A couple of years ago I saw Charlie at Don Randi's Baked Potato club in Studio City. It was an event honoring Hal Blaine on his 90th birthday party. Charlie contributed some autographed drum sticks to a charity auction being held in the room.
Over the last few decades my brother and I would send and give Charlie rare jazz videos. He really dug them. In my last conversation with him, after he visited the Motown Museum in Detroit, Charlie indicated he was building a collection of rare drum items.
May his beat go on and on…
##
I talked to Andrew Loog Oldham in 2014 about Peter Whitehead's Rolling Stones documentary, Charlie Is My Darling, filmed during the band's 1965 tour of Ireland.
HK: In 2012 your well-earned original producing credit was officially distributed in the retail and commercial universe by way of Charlie Is My Darling. Can you talk about the genesis of the project? You've shown it over the years in related charity functions but now you've endorsed and promoted it while it's achieved stellar notices.
ALO: Yes, it was a Julie Christie world but that is not the origin of the title. It's the Irish use of it, more soil, more turf, sod of the earth, nothing really sixties about it. The credit is only well earned because I made the movie in the first place. Allen Klein and I had discussed doing it on many occasions, but thankfully nothing happened. There are no accidents—and the timing on this was immaculate.
That end of the sixties is slipping away, soon there will be no more reliable witnesses and this film is a reliable witness. Dylan's Dont Look Back is a reliable witness. A Hard Day's Night is not—somebody wrote, constructed and directed that. Charlie Is My Darling is the real deal, the end of the innocence, the last hurrah before what the Beatles had started when they appeared in February of ' 64 on The Ed Sullivan Show turned the game into business.
HK: You told me in 2012, "The film was done as an audition to see which one of the Rolling Stones the camera actually loved off stage. We knew who the focus was on stage. The concept was to see who was telegenic off stage. Like an MGM screen test or how studio heads would view talent at RKO. It was Charlie that the camera loved. Ironically, Harvey, is it not the same camera that loved Ringo? There you go."
My only complaint is that some of the interview footage of Charlie Watts from the original print did not make the new cut of the DVD and new movie. And Charlie is terrific on screen.
ALO: I agree. Charlie was pissed about that as well—or let's say he noticed it when he was shown the new edit. I wasn't there, so I don't know how much he really cared.  It was indeed a screen test, done in Ireland so as to be away from journalists, girlfriends and the London life. I just wanted to see whom, off stage, the camera loved. The drummer's rule, I guess! I thought Charlie looked and sounded terrific. He had the look, he had the voice. I thought he could have a big future in French noir films, but for that to happen somebody else has to agree with you, and they have to be in the French film business.
---