Featured

News

By Jay Dobis     Erkin Koray, aka Erkin Baba, the father of Turkish Rock 'n Roll (he put together the first Turkish rock band (Erkin Koray ve Ritmcileri) in 1957 when he was a high school student

Featured

Articles

By Harvey Kubernik   To celebrate the 50th anniversary of The Roxy and its enduring relevance, the Grammy Museum announced a new exhibit, The Roxy: 50 Years On The Sunset Strip, which explores the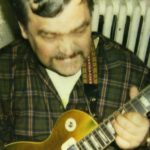 By Alan Bisbort
The first time I saw Bruce Hampton, he was standing on the tiny stage at a suburban Atlanta "teen scene" venue reading the contents off the side of can of spray paint. This was in 1968. A sweaty, short-haired guy in a button-down-collared shirt with the build of a middle linebacker, Hampton looked out of place accompanied by two guitarists, a bassist and drummer all with hair so long you could not see their faces and all of whom were playing as loud as fire engine sirens. Needless to add, I had never seen anything like it in my 15 years on this planet. Nor had the handful of other brave teens whose parents had dropped them off at the alcohol-free club in the shopping mall. A much larger crowd of teenyboppers were milling about in the parking lot outside, having been driven from the room by the psychedelic noise created by the Hampton Grease Band. Years later I learned this was just one of the many ill-advised gigs the band's manager had secured for them prior to their signing a record deal with Columbia, which released their one and only album, the epic double-LP package Music to Eat.  (On which was a cut called "Spray Paint").
Not too long after that, the band—Hampton on vocals and dada vibes, guitarists Harold Kelling and Glenn Phillips, bassist Mike Holbrook and drummer Jerry Fields—began appearing at free shows in Piedmont Park, the downtown Atlanta hangout for hippies, druggies, bikers and most of the runaways in the southeastern US. Soon enough, on the strength of these monumental free gigs, the Hampton Grease Band would wow hundreds of thousands of "freaks" at the two Atlanta Pop Festivals and regularly share bills with Jimi Hendrix, the Allman Brothers Band, Grateful Dead and even Captain Beefheart & his Magic Band. Bruce was, in fact, a Southern-fried version of Don Van Vliet, with a warming touch of Sun Ra. To my fragile eggshell mind, Hampton, and his band, provided an epiphany of sorts—showing me that music could go beyond mere recitation of clichéd boogie lyrics and shoddy playing and take you to places you never expected to go.
The Hampton Grease Band carried on for a few years, then members drifted off to pursue their own musical muses. Phillips and Kelling went on to form their own bands (a live recording by Phillips' band was favorably reviewed in UT #44). Over the next four decades, Hampton added the honorific "Colonel" to his name and recorded a few solo albums (including the unsurpassably strange One Ruined Life of a Bronze Tourist) and became a major force in the jam band subculture that flourished under the banner of H.O.R.D.E. He fronted several bands of his own, including the Aquarium Rescue Unit, Fiji Mariners and Codetalkers, and served as a mentor to many young, gifted players who've since gone on to productive musical careers.
In the 1990s, during one of his passes through Washington DC, where I then lived, Hampton contacted me through a mutual friend and I spent a day museum-hopping with Bruce and members of his band, one of the highlights of my 17 years in the nation's capital. He was generous, funny, kind and subject to conversational turns on a dime. No wonder Billy Bob Thornton called Hampton (who appeared in his film Sling Blade) "the eighth wonder of the world." Listening to Hampton on album (other than the indispensable Music to Eat) was not quite the same as seeing him live. I once saw him play a gig with a golf club in his hands, practicing his swing while his band jammed, and every so often going to the microphone to pronounce the word "hose." Every concert was different, unpredictable, strange and beautiful.
Early in May, a veritable who's who of Southern rock gathered for a sold-out 70th birthday celebration for Col. Bruce Hampton at Atlanta's historic Fox Theater. At the end of the show, during the final encore (of "Turn on Your Lovelight"), Hampton collapsed on stage and died minutes later at a nearby hospital. The mourning could be heard all the way to New England, where I live now. Both of my sisters, who live in Atlanta, called to bring me the news, then high school friends I hadn't heard from in years began contacting me. Eventually, the strangeness of Col. Hampton's demise gave the story "legs" in print and on the Internet, propelling it even into the staid pages of the Wall Street Journal—providing Hampton more notoriety in death than he ever had in life. The consensus seems to be that he could not have had a more fitting exit, dying on stage like that.
For me, though, it's just sad. Part of it is, no doubt, tied up with losing that personal connection to my youth, but so many musicians I admired have died before this and the sadness didn't linger like this. With Hampton's death, it's as if a musical force were shut off, like a faucet or a hose. I had no delusions that he still had some musical masterpieces locked inside his fertile cranium. No, it's clear now that HE was the masterpiece.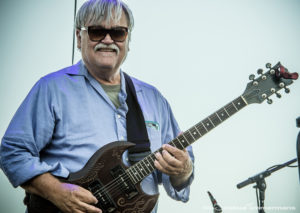 ---
Twinkle (Lynn Annette Wilson-Rogers), singer and songwriter, born 16 July 1948, Surbiton, Surrey; died 21 May 2015, Isle of Wight.
By Alan Clayson
"Terry," maiden single by Twinkle—who has died of cancer, aged 65—caught if not the mood, then a mood of 1964. Concerning a biker who, irked by his girl's infidelity, zooms off to a lonely end of mangled chrome, blood-splattered kerbstones and the oscillations of an ambulance siren, it had been an instant cause célèbre. As well as distressing the BBC, it also suffered a banning on ITV's Ready Steady Go, not for the death content so much as its non-conformity to the series' Mod specifications—for there was no doubt about Terry's identity. There was, however, some speculation about Twinkle's: a London dolly-bird in her John Lennon cap, striped jumper and kinky boots—"I never wear anything except boots" ran one press release—singing about a leather boy with a greasy quiff. It was like West Side Story, wasn't it: a Mod loving a Rocker?
Moreover, the upbringing of Lynn Annette Ripley—pet-named 'Twinkle' from birth—was centered on gentrified Kingston Hill where Surrey merges with London, and  embraced chauffeurs, maids, meeting royalty – and a private education that she endured rather than enjoyed at Kensington's select Queen's Gate School. Other former students included the Redgraves and Camilla Parker-Bowles, the future Duchess of Cornwall.
---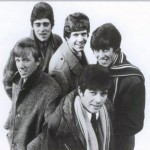 As the Beatles are to Liverpool, so Dave Dee, Dozy, Beaky, Mick & Tich are to Salisbury. Indeed, the Wiltshire county town displayed its pride in the group via the placing of an honorific blue plaque on the wall of the City Hall on the 40th anniversary of their "Legend Of Xanadu" topping the British charts in 1968. The previous year, the group had occupied five concurrent positions in West Germany's Top 20, and had beaten the Beatles by over three thousand readers' votes in a poll organized by the federal republic's principal pop journal Bravo—which also published a major news item detailing 24-year-old Dozy's wedding in November 1968.
'Dozy' was Trevor Davies, who attended the primary school in Enford, then a Wiltshire farming community, prior to studying at Durrington Secondary Modern—and a road-to-Damascus moment when Buddy Holly and the Crickets appeared in Salisbury in 1958. "I was young and impressionable," admitted Davies, "but Buddy astounded me just by his very stage presence."
Acquiring an acoustic and then an electric bass guitar, Davies joined the Beatnicks, where he found himself alongside Ian 'Tich' Amey. By 1961, however, the two had been incorporated into Ronnie Blonde & the Bostons with John 'Beaky' Dymond, David 'Dave Dee' Harman and drummer Stan Poole. After the departure of vocalist Blonde in 1962, Dave Dee became nominal leader when they undertook first professional bookings, zig-zagging across Scotland at a time when Britain's only motorway terminated at Birmingham, and such an odyssey was truly hellish. Then came arduous seasons in Cologne and Hamburg clubland which led to the replacement of Poole with Mick Wilson, a friend of Davies.
Now a hard act to follow, Dave Dee & the Bostons acquired a shrewd management and songwriting team in Ken Howard and Alan Blaikley which, combined with a change of name, led to a maiden Top 30 strike with "You Make It Move," and its "Hold Tight!" follow-up coming with an ace of Number One. So began a four year run of world-wide hits that embraced artistic progress that went beyond orthodox beat group instrumentation—as illustrated by the use of balalaika on "Okay!," and a South American charrasga on "Zabadak!" (which lent its name to a present-day DDDBMT fan club magazine). Moreover, the quintet's parameters as composers of B-sides and LP tracks were proficient, even adventurous—as instanced by 1967's psychedelic "The Sun Goes Down' "co-written by Davies, with its an abrupt concluding tape-edit that anticipated that in the Beatles' "I Want You (She's So Heavy)" on Abbey Road. In retrospect, the chasm between the 'rock' of the more intellectually revered Beatles, and the 'vulgar' pop of DDDBMT is far from unbreachable. In parenthesis, Davies proved an assured lead vocalist when required—as instanced by "Hands Off" on the second album.
By 1969, however, DDDBMT and their mentors were running out of ideas, and the group split in two. Dave Dee went solo while Dozy, Beaky, Mick and Tich (as 'DBMT') attempted to rise anew with a prog-rock repertoire, as instanced by a mild cause célèbre of an album, 1970's Fresh Ear Me). One associated single, "Tonight Today," penetrated the Top Ten in the Netherlands.
Inevitably perhaps, both factions of the old firm resumed an intermittent recording career together in 1974 with "She's A Lady." All members continued, nevertheless, however, to pursue extra-mural projects, as Davies, Amey and Dymond did in Tracker. Yet despite a well-received tour of Germany, this promising trio sundered in 1975. Davies also functioned as one of Woodsmoke, a country & western duo, and recorded songs penned solely by himself for submission to other artists. Then DBMT reunited in the late 1970s, most conspicuously with "In the Coven," a single that might have been a surefire smash had it been attributed to Dave Dee, Dozy, Beaky, Mick & Tich during their "Zabadak!"-"Xanadu" commercial prime.
It was not heard on stage, however, when DDDBMT began focusing chiefly on the Sounds Of The Sixties nostalgia circuit (with a set that sometimes included a showstopping Johnny Cash impersonation by Davies) while tilting occasionally at the charts with such as 1983's disco-tinged "Staying With It," a revival of Manfred Mann's "Do Wah Diddy Diddy," and grafting a Status Quo-esque blues-boogie rhythm onto "Here We Go," the soccer match ditty that lives in its Offenbach melody.
Though Dee died in 2009, Dozy, Beaky, Mick and Tich were still performing together sith the enthusiasm of their younger selves until Davies was diagnosed with acute pancreatic cancer a week before his own death.
He is survived by his wife Yvonne, children Darren and Sarah, and five grandchildren.
'Dozy' (Trevor Leonard Ward-Davies), born 27 November 1944, died 13 January 2015
---