Featured

News

By Harvey Kubernik Guitarist Jan Savage, who was born Buck Jan Reeder, of the American rock band the Seeds died in early August, according to a report in The Ada News and a subsequent Fac

Featured

Articles

By Harvey Kubernik CHRIS HILLMAN is arguably the primary architect of what's come to be known as country rock. On November 17, 2020 BMG Books will publish his autobiography Time Between: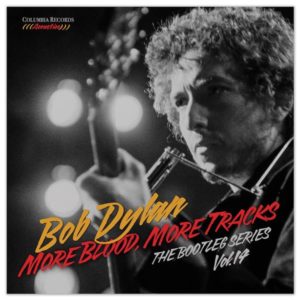 By Steve Matteo
Bob Dylan has spent a great deal of his career hiding behind various personas or simply just hiding, rarely giving interviews and avoiding much of the star-maker machinery behind the popular song. Yet, for decades now, Dylan has been more visible than at any time in his career. His primary work has been his ubiquitous concert touring, referred to as "the never-ending tour" since the late '80s. Another very visible activity was his time as DJ, hosting "Theme Time Radio" on Sirius XM, which ran from 2006 through 2009. In addition, since 1991 he has been issuing his Bootleg Series. There have been 13 separate releases, encompassing 14 volumes so far, and the latest may be one of the most anticipated. It covers his Blood on the Tracks release, and is titled More Blood, More Tracks, Vol 14 (Columbia/Legacy).
While the album is considered one of his best, it went through various incarnations before being officially released in 1975. Of the six CDs included in the deluxe edition, three tracks were released on the first official bootleg set, two were from Biograph, ten were on the official Blood on the Tracks release and one track was from the Jerry Maguire soundtrack. Also included is the first take of "Spanish is the Loving Tongue," which Dylan covered on his 1973 self-titled album.
Blood on the Tracks was a major comeback for Dylan. After a stint with Asylum Records (Planet Waves, Before the Flood), Dylan returned to Columbia.
Dylan had recorded the album in New York, at A&R Studios, but just prior to the release date, he returned to Sound 80 Studio in Minneapolis, and re-recorded the songs. The final album included five tracks from each session.
The September 1974 New York recordings were engineered by Phil Ramone, and the myriad New York tracks here feature Dylan alone on Disc One, and the group Deliverance headed by Eric Weisberg on Disc Two. As the sessions unfold through these discs in chronological order, only bassist Tony Brown remains at the end of Disc Two. As the New York sessions progress on Disc Three, keyboardist Paul Griffin plays on many tracks and steel guitarist Buddy Cage contributes to one track. Cage also contributed to a couple of tracks on Disc Two with the Deliverance band. On Disc Four and Five it is just Dylan and Brown. Disc Six opens with the final three tracks recorded in New York.
After Dylan spent the holidays in Minnesota with his family, he had a change of heart about the sound of the album and quickly assembled a rag-tag group of musicians (Bill Berg, Billy Peterson, Peter Ostroushko, Chris Weber, Greg Inhofer, Kevin Odegard), at Sound 80 Studios in Minneapolis on December 27 with engineer Paul Martinson. While the musicians were not exactly household names at the time of the recordings, their inspired playing worked well and meshed nicely, with Brown the only holdover from the New York sessions. Berg and Peterson were hardly novices and had played key roles on recent albums from Cat Stevens and Leo Kottke.
Dylan was at a major turning point in his life, as his marriage to his wife Sara was disintegrating. He had just come off the road with The Band and he was taking art classes that had a profound effect on his songwriting process. Dylan has also acknowledged that Russian writer Anton Chekhov's plays and short stories had a deep influence on his songwriting, which on the album featured lyrics of ever-shifting time (past, present and future) and, while seemingly autobiographical, were actually more narrative in tone.
Initial ideas for the album and recordings included the consideration of various electric music artists or electric band backing, which eventually gave way to fairly stripped-down, sparse acoustic backing by only a handful of musicians. The resultant album is an intimate, honest, thematic masterpiece that is one of the defining albums of the singer-songwriter period. The simple instrumentation provides just enough musical coloring to be more than just a folkie acoustic outing and it is Dylan's most vocally emotive recording of his career. The album proves what Dylan is capable of when he takes his time and is deliberate in the recording studio. Often he wants to work quickly and get a fresh feel, resulting in few takes for the final recording.
The 70 recordings included here expansively chronicle a tale of two recording sessions that ultimately led to the official Blood on the Tracks release. One of the major changes in the two sessions is that the initial New York sessions tapes were sped up to sound punchier and radio friendly, but are presented here at their normal speed.
Songwriters and particularly musicians who are singer-songwriters can use this set as a master class. Dylan fans will delight in experiencing the process that led to what many consider one of Dylan's best albums and perhaps the only recording that can rival his '60s three-album watershed period of Bringing it All Back Home (1965), Highway 61 Revisited (1965) and Blonde on Blonde (1966).
Along with the six CDs, the box houses a beautiful hardcover book that contains a treasure trove of memorabilia, including candid, intimate photographs, press clippings and photos of Dylan's original lyrics, as well as many pages from a notebook he kept.
---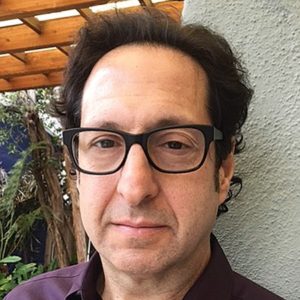 By Harvey Kubernik
I am so deeply saddened by the death of Gary Stewart, a veteran music and recording executive who had a lifelong devotion of service to the music in any capacity he held, starting out at Rhino Records (later Rhino Entertainment, where he became senior VP of A&R) and later at Apple iTunes.
In 1976 I first met Gary when he was a student at Cal State Northridge. He politely asked to use my name as a reference on his first job resume in 1978 when I was West Coast Director of A&R for MCA Records. In 1982 I recorded him for an album I produced.
One time in the mid-eighties I had a backstage pass for an Elvis Costello show at a theater in Beverly Hills. Gary came up to me in the lobby and said, "I know you can bring any girl or A&R guy in this place backstage to meet Elvis. But can you try and introduce me to him? I've never met Elvis and have a business proposal regarding Rhino Records and his catalog that I want to speak to him about."
I took the laminate off my jacket, and immediately gave it to Gary.
He then asked for Costello's management contact information. Gary had a Mel Torme box set he wanted to send him.
How many box sets over decades did Gary Stewart constantly give to people?
---
By Chris Darrow
I started surfing in high school about 1959, and was stunned by the first Surfer magazine, which came a year later. Started by John Severson, it was a way to finance his early surf films. Surf Fever was the film that started it all for me. It featured Mexican music, a mandolin instrumental played by Pete Seeger called "Woody's Rag" and Henry Mancini's "Peter Gunn Theme" was used for the big wave sequence at Waimea Bay. Surf Music, as such, had not yet been invented.
There had always been instrumental music in rock & roll. Guys like Joe Houston, Link Ray, "Mighty" Jim Balcom, Chuck Higgins, Jimmy Gilmer & the Fireballs and the incomparable Duane Eddy, all set up the arrival of "The King of the Surf Guitar", Dick Dale.
In 1961 he put out a record called "Let's Go Trippin'" and it was all over. The first real guitar god of rock & roll was born with that 45rpm record. His home turf was Newport Beach, California, and he played regularly at the Rendezvous Ballroom out on the Newport Peninsula. Since the forties, Newport Beach and Balboa Island had been the coastal hang out for most of the high school beach kids in Southern California, especially during "Bal Week," Easter vacation. Places like The Jolly Roger restaurant on Balboa Island and Sid's Blue Beet, the Prison of Socrates and the Rendezvous in Newport were popular gathering spots in the late 50's and early sixties.
I saw Dick Dale for the first time in 1962 or '63 at the Rendezvous Ballroom. The Rendezvous was an old wooden building with a mezzanine wrapping around its interior. Dick Dale & the Del-Tones played so loud and hard that the reverberating sound in this giant, wooden, sound box literally made the rafters shake. It was exiting and visceral. Peroxide heads in Pendleton shirts did the Surfer Stomp with their chicks on the big dance floor. Dick, playing his Fender Stratocaster, upside down and backwards, wowed the audience with pyrotechnics and theatrics that the likes of Jimi Hendrix would later absorb into his persona. Had it not been for the Beatles and the English Invasion, I feel that Dick would have been a greater star and even more of a household name.
The next time I saw him was in the late seventies at a club that he owned in Orange County, dubbed the Rendezvous. It was a totally different vibe, with a Vegas-style act in a Vegas-style cub. There were scantily clad girls dancing on the bars and a lounge type group backing him up, featuring his Asian wife, Jeanie, and a big, black, sax player with a shaved head called Mr. Clean. He did popular songs and every once in a while did a "Dick Dale Song." That was probably his lowest period.
I was living in San Clemente at the time and would front a band called the Hula Buckaroos for the Annual Surfer Magazine Awards banquet every year. There were always special guests at the event. One year Dick was introduced out of the audience, and, as we were playing a tune as his intro, he jumped up on stage and proceeded to sit in on almost every instrument, including the drums. I have only seen Sammy Davis Jr. do anything as 'show biz' as that in my life.
It is my opinion that the only, true surf guitar player is Dick Dale… all the others are just pretenders.
© 2019 Chris Darrow
CHRIS DARROW was a founding member of the influential world beat/psychedelic band Kaleidoscope, 1966-1968. He went on to cut a number of acclaimed solo albums, and played as a sideman on albums by James Taylor, John Stewart and Gene Vincent, and toured with Linda Ronstadt 1969-1971. He is one of the architects of SoCal country rock, a pioneer force in Americana, and also very involved with surf music.
---