Featured

News

By Harvey Kubernik I am so deeply saddened by the death of Gary Stewart, a veteran music and recording executive who had a lifelong devotion of service to the music in any capacity he hel

Featured

Articles

By Harvey Kubernik I am so deeply saddened by the death of Gary Stewart, a veteran music and recording executive who had a lifelong devotion of service to the music in any capacity he hel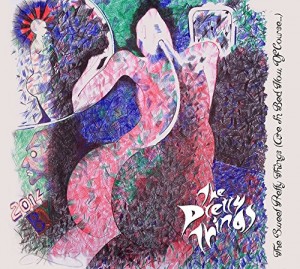 By Mike Stax
In the autumn months of 2014, the future of the Pretty Things hung in the balance. Phil May was in a London hospital having been diagnosed with COPD and emphysema. Doctors warned him that if he didn't make drastic changes to his lifestyle he'd be dead within a few months.
That was then. This is now. One year later, in the autumn of 2015, Phil has turned his life around and is in fighting form again. Not only is he back onstage and on the road with the Pretty Things, this summer the band released one of the best albums of their more than half-century career. A huge part of this miraculous turnaround is down to the support of his band mates, friends, family, and you Pretty Things fans, many of whom wrote to Phil personally via UT with words of encouragement and support, and some tough love. When I saw Phil in London earlier this year, he told me how moved he was by all of your letters, how he read and re-read them and found sustenance in them. He appreciated how many of you didn't pull any punches. He quoted one from memory: "Don't you dare die on us, you fucker, we need you around." Yes we do.
If you needed another reminder why, look no further than The Sweet Pretty Things (are in bed now, of course…), their new album on Repertoire Records. (The title quotes the opening line of Bob Dylan's "Tombstone Blues," a song his Royal Bobness wrote and recorded shortly after the famous 1965 UK tour during which he hung out with members of the Pretty Things.)
The album was recorded quickly and simply, on analogue equipment, using vintage instruments and amps, and with only minimal overdubs. Even some of the lead vocals were cut live along with the basic tracks. The result is a collection of songs that sounds warm, organic, and at times almost effortless. It's also very much a collaborative effort. All of the band members as well as manager/producer Mark St John contribute to the songwriting, including the two junior members, bass player George Woosey (who co-wrote three songs) and drummer Jack Greenwood, whose skills are showcased on the instrumental jam "Greenwood Tree."
"The Same Sun," written by Dick Taylor and Mark St John, opens the album, and in another, kinder era would've also been the hit single that preceded it. Taylor's winding guitar melody, mirrored by the vocals, soon imprints itself into your cranial hard drive, along with a great chorus hook: "The sun / The sun is in the sky / The same sun / But seen through different eyes." With its strong SF Sorrow vibe, this one has all the makings of a new Pretty Things classic, and has already become a favorite in their live shows.
"And I Do"—written by Woosey, May, and St John—is archetypal modern-day Pretties. Phil spits out the lyrics with a vinegary vehemence on the verses, propelled by a wiry blues guitar riff, giving way to a more resigned tone on the melodic, harmonized choruses. A pair of cover versions follows. First they revisit the Byrds' "Renaissance Fair," a staple of their live set in 1968-69, highlighted here by some chiming guitar work by Taylor and Frank Holland, then they ambush with a storming version of the late-period Seeds obscurity, "You Took Me By Surprise." Phil's lascivious howl elevates the song tremendously, and the band rocks out with a hard rock ferocity reminiscent of the Harvest-era favorite "Cold Stone." This is followed by a spirited take on "Turn My Head," a song first written and recorded in 1967, but passed over for release at the time.
"Dark Days"—written by Phil May and Frankie Holland—is one of the album's highlights. A tense, foreboding monolith of a song, cloaked in all kinds of doomy atmospherics, it's underpinned by a dense, menacing riff of the kind Led Zeppelin once specialized in. Phil digs deep, getting right inside the lyrics and conjuring an especially powerful and affecting vocal performance, supported by some strong harmonies, beautiful interweaving guitars and swirling Mellotron.
It's followed by "Greenwood Tree," which I mentioned earlier, a psychedelic instrumental jam that had originally segued out of "Renaissance Fair." Dick and Frankie lay down some searing lead guitar work before it breaks off into an extended drum solo that manages not to overstay its welcome (the whole track clocks in at 4:16). This clears a path for the excellent "Hell, Here and Nowhere," written by George Woosey, an acoustic-based piece with some wonderful three- and four-part harmonies, harking back to the some of the more mellow tracks on Parachute and Freeway Madness.
"In the Soukh" is also superb, an atmospheric, Eastern-flavored instrumental by Dick Taylor with a great, coiling guitar riff, reverberating Bo Diddley beat drums, and monastic chanting. The overall effect is not unlike the Yardbirds "Hot House of Omagarashid."
The album closes out with another standout, "Dirty Song," a dark, sensual, bluesy number with a terrific, insistent guitar riff, and another soulful, immaculately phrased vocal from Phil. Once again the group's massed, wordless backups add greatly to the overall mood of the number.
Is there another band working today, more than fifty years into their story, still making music this powerful and relevant? No, there isn't. Only the sweet Pretty Things. Long may they reign. (MS)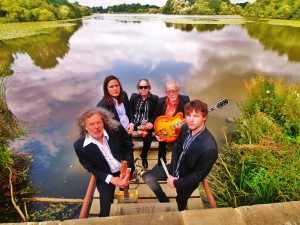 ---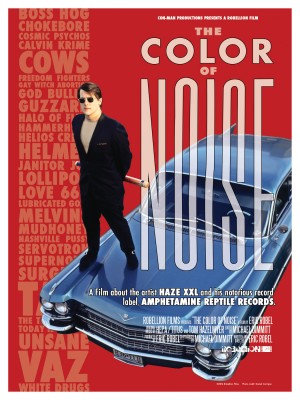 By Doug Sheppard
The combination of an unbearable mainstream and inadequate underground made the '80s the worst decade of the rock 'n' roll era. Hardcore, postpunk and thrash metal played out quickly as MTV, radio and major labels spattered the manure of crass, overproduced corporate music awash in synthesizers and obnoxious loud drums. Worse, conformity that rejected the '60s counterculture pervaded throughout society, giving rise to religious fanatics and other ignoramuses (e.g., the PMRC) who sought to censor what little truly alternative sounds were out there.
If you didn't fancy derivative, wimpy college rock that rocked only slightly more than Peter, Paul and Mary, there wasn't much — and by the late '80s, there was virtually nothing. Punk and metal were mostly clichés, the garage revival was going nowhere, and rock 'n' roll in general lay dormant. Into this late '80s void came a louder, noisier underground as heard on new labels like Sub Pop and Amphetamine Reptile.
The story of Sub Pop is well known, but Amphetamine Reptile went undocumented — until now. The Color of Noise tells the story of a label that was essentially Sub Pop's evil twin: rawer, ruder, darker and more provocative — yet almost as influential in making the 1990s better than the 1980s and helping lay the groundwork for the future.
Amphetamine Reptile (named after a slight mishearing of Motörhead's "Love Me Like a Reptile") reflected the ambitions of its owner, Tom Hazelmyer, a guitarist and veteran of such Minneapolis bands as Todlachen and Otto's Chemical Lounge — not to mention the US Marines — who founded the label to put out records by his noise rock combo, Halo of Flies.
Like Sub Pop after its humble beginnings, Hazelmyer soon found an audience of dissatisfied youth ready to embrace his iconoclasm. His label signed more likeminded noise rockers like the Cows, God Bullies, Unsane, Boss Hog and the band that put AmRep on the map, Helmet. As the releases and European tours for AmRep acts mushroomed, so did the imprint's rep for provocative artwork (by renowned artists like Frank Kozik, Coop and Derek Hess) and uncompromising DIY ethos. If the ugliness and outrage of AmRep bands reflected distaste for the '80s itself, who could blame them?
Hazelmyer himself and every AmRep band of significance is interviewed, as are sleeve artists, label employees and outside observers like Jello Biafra. The Color of Noise serves as much as a bio of Hazelmyer — also a restaurateur and print artist — as it does the story of his label, but that makes sense, as the two are inextricably linked. The cinematography is first-rate, interspersing quality old clips of AmRep bands in various clubs worldwide with colorful presentations of flyers and sleeves and, of course, interviews with the provocateurs who shared Hazelmyer's vision.
The parallels to Sub Pop are striking. Both hailed from cities — Seattle and Minneapolis — that produced some of the greatest local rock scenes of the '60s. The labels not only did joint releases, but saw overlap in bands that recorded for both. And just as Sub Pop went big with the rise of Nirvana, Helmet's ascent to platinum status with Meantime in 1992 ensured that AmRep (which then sold Interscope Helmet's debut, Strap It On) would be a viable business proposition for years to come.
Or at least until 1998, when Amphetamine Reptile went dormant — with only sporadic releases since. But even if it didn't last as long as Sub Pop, which continues to this day, its influence is almost as significant. The 1991 revolution that turned many heads in the direction of alternative sounds was mostly spurred by Nirvana, but Helmet — and therefore AmRep — was also part of the mix. Doom metal, stoner metal, garage rock and the psychedelic revival all existed before then, but undoubtedly got a boost when, yes, the alternative briefly became the mainstream and told impressionable teens that there was something else out there.
Today's mainstream might be worse than ever, but the underground is healthy. We owe Amphetamine Reptile and other vintage indie labels gratitude for laying — or at least strengthening — the groundwork when bands didn't have the reach and immediacy of the Internet. And we have The Color of Noise to thank for preserving an interesting piece of rock 'n' roll history in this fine documentary.
---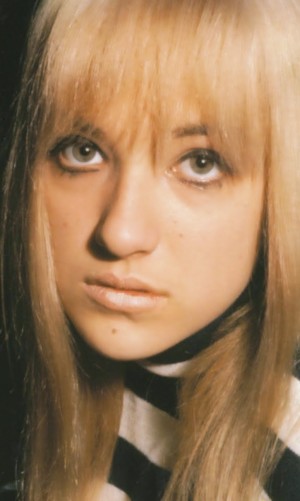 Twinkle (Lynn Annette Wilson-Rogers), singer and songwriter, born 16 July 1948, Surbiton, Surrey; died 21 May 2015, Isle of Wight.
By Alan Clayson
"Terry," maiden single by Twinkle—who has died of cancer, aged 65—caught if not the mood, then a mood of 1964. Concerning a biker who, irked by his girl's infidelity, zooms off to a lonely end of mangled chrome, blood-splattered kerbstones and the oscillations of an ambulance siren, it had been an instant cause célèbre. As well as distressing the BBC, it also suffered a banning on ITV's Ready Steady Go, not for the death content so much as its non-conformity to the series' Mod specifications—for there was no doubt about Terry's identity. There was, however, some speculation about Twinkle's: a London dolly-bird in her John Lennon cap, striped jumper and kinky boots—"I never wear anything except boots" ran one press release—singing about a leather boy with a greasy quiff. It was like West Side Story, wasn't it: a Mod loving a Rocker?
Moreover, the upbringing of Lynn Annette Ripley—pet-named 'Twinkle' from birth—was centered on gentrified Kingston Hill where Surrey merges with London, and  embraced chauffeurs, maids, meeting royalty – and a private education that she endured rather than enjoyed at Kensington's select Queen's Gate School. Other former students included the Redgraves and Camilla Parker-Bowles, the future Duchess of Cornwall.
---