Featured

News

By Harvey Kubernik Larry "The Mole" Taylor, known primarily for his bass playing in Canned Heat passed way from cancer on August 19, 2019 in the Lake Balboa area of California's San

Featured

Articles

By Harvey Kubernik John Mayall OBE has been indefatigable in his commitment to the blues: virtually every musician who went through his Bluesbreakers academy went beyond their wildest ima
Welcome to Ugly Things Magazine, the ultimate rock & roll read, bringing you wild sounds from past dimensions, from times when rock & roll was young, daring, dangerous and vital. Passionate, informed, insightful, in-depth coverage of the overlooked music of the 1950s, '60s, '70s & beyond. Now in our 36th year.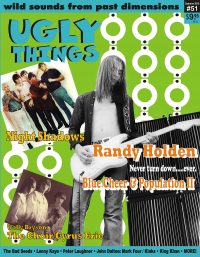 Featured
Reviews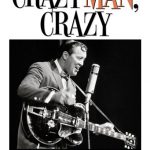 Book review by Bill Shute CRAZY MAN CRAZY: THE BILL HALEY STORY by Bill Haley Jr & Peter Benjaminson (Omnibus Press UK/Backbeat Books US; 2019; 299 pages) In 1990, Bill Haley's son John co-wrote a now-rare book, Sound And Glory, which many consider the go-to source for Haley's work up through the early '60s and his move to Mexico. Now, another of Haley's sons, Bill Jr, ...
View More