Featured

News

Twinkle (Lynn Annette Wilson-Rogers), singer and songwriter, born 16 July 1948, Surbiton, Surrey; died 21 May 2015, Isle of Wight. By Alan Clayson "Terry," maiden single

Featured

Articles

R.I.P. Kim Fowley, an authentic (self proclaimed) Living Legend. Today (January 15, 2015) he became simply A Legend. We visited Kim just a few weeks ago, and I knew then, as he did, that it would be o
Welcome to Ugly Things Magazine, the ultimate rock & roll read, bringing you wild sounds from past dimensions, from times when rock & roll was young, daring, dangerous and vital. Passionate, informed, insightful, in-depth coverage of the overlooked music of the 1950s, '60s, '70s & beyond. Now in our 32nd year.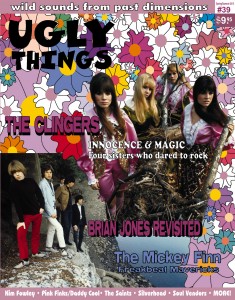 Featured
Reviews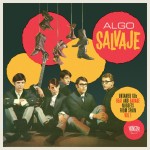 As the year drew to its close, we asked our writers to submit a list of their personal favorite reissues and such for 2014. Against all odds, some of them managed to fight through the fog and fug of the holidays and complete the assignment. Here's what they came up with... Mike Stax (Editor) Favorite single artist reissues: The Bon...
View More