Featured

News

By Alan Bisbort The first time I saw Bruce Hampton, he was standing on the tiny stage at a suburban Atlanta "teen scene" venue reading the contents off the side of can of spray paint.

Featured

Articles

By Doug Sheppard The musical, cultural and societal waves that Chuck Berry made by pioneering rock 'n' roll could fill a book. And of course, there are so many great songs—brilliant
Welcome to Ugly Things Magazine, the ultimate rock & roll read, bringing you wild sounds from past dimensions, from times when rock & roll was young, daring, dangerous and vital. Passionate, informed, insightful, in-depth coverage of the overlooked music of the 1950s, '60s, '70s & beyond. Now in our 34th year.
Featured
Reviews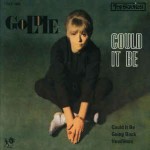 At the end of 1965, Goldie—a.k.a. Genya Ravan—found herself solo in the England, her Gingerbreads having returned to home to America without her. So in January 1966 she recorded, "Could It Be," a lovely slice of big production blue-eyed soul written by Denny Cordell and Jamaican singer Tony Washington, "Could It Be." The track was not released at the time, but has now been salvaged fro...
View More