Featured

News

By Mike Stax In the autumn months of 2014, the future of the Pretty Things hung in the balance. Phil May was in a London hospital having been diagnosed with COPD and emphysema. Doctors warned him t

Featured

Articles

By Doug Sheppard   Given the sheer volume of stupidity on the Internet, most of it should be taken with a grain of salt. And then there's Rolling Stone's "40 Greatest Punk Albums of All T
Welcome to Ugly Things Magazine, the ultimate rock & roll read, bringing you wild sounds from past dimensions, from times when rock & roll was young, daring, dangerous and vital. Passionate, informed, insightful, in-depth coverage of the overlooked music of the 1950s, '60s, '70s & beyond. Now in our 33rd year.
Featured
Reviews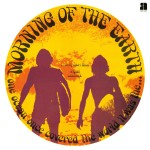 Although all three of these releases are of a piece in that they were soundtracks to surf movies, leave your expectations behind. Forget the hot rods, Fender Jaguars and girls, girls, girls—the amped-up excitement of what most of us consider "surfing tunes" has no place on the other side of the world. Instead, these connect with the stonier, more cosmic side of the lifestyle that one would f...
View More