Featured

News

By Mark St John As I write this, the snow is banked up across roads all over the country, the military are air-dropping supplies to rural areas and power is off across half the country. R

Featured

Articles

By Hunter Bennett   The article below is an online-only sidebar to "SNAKE WRAP: The Definitive (and, Thus Far, Only) Account of Washington, DC's Funniest HarDCore Band," which appears in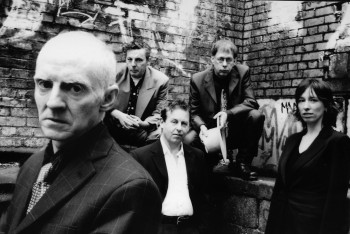 By Brian Neavyn
The arrival of the Radiators From Space on the Dublin scene as punk emerged was followed in early 1977 by their super-charged debut single "Television Screen." Their move to London that autumn without lead singer Steve Rapid coincided with the release of their red hot album TV Tube Heart. On this evidence the band were very much a contributor to the new punk rock sound. This early period and the band's interaction with the London punk scene is covered in detail in UT#35. Linking up with producer Tony Visconti as the year ended, opened up possibilities for songwriters Philip Chevron and Pete Holidai. They grasped the opportunity to pursue a musical path that their earlier pre-punk music influences determined. In early 1978, the Radiators (re-named) launched their radical new sound. The powerful and catchy glam-pop single "Million Dollar Hero" very nearly broke into the charts and was the appetizer for their unique Ghostown album, which was recorded in summer 1978.
However the punk scene was changing and developing so rapidly month by month that all acts associated with the early '76/'77 scene faced an uncertain reception. For the Radiators, much of their punk fanbase had peeled away by the time Ghostown was released over a year later. The delayed release did not help their cause and the band broke up in early 1981. Despite two project-focused but brief activities in the late 1980s the Radiators from Space were no more. UT#36 carries the story of the Ghostown album. The album's literary references were woven with criticism of the state and in particular the church. This story also covers the release in 1989 of the single "Under Clery's Clock" where Phil Chevron, in revealing his homosexuality, wrote of the dating experience of a young gay man.
Throughout the '90s their musical legacy attracted an ever growing international interest. The Radiators From Space reformed in late 2003 to play a Joe Strummer tribute concert. Guitarists Phil Chevron and Pete Holidai were joined for the show by original singer Steve Rapid and a new rhythm section of Cait O'Riordan on bass and Gareth Averill (Steve's son) on drums.
---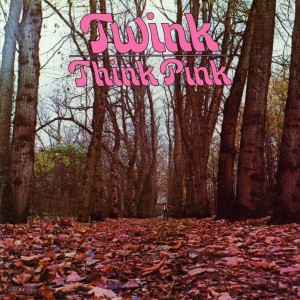 An Interview with John "Twink" Alder by Augustus Payne
Could you tell me about the events leading up to the recording of the Think Pink. It was nearing the end of your tenure with the Pretty Things, correct?
 I was playing drums for the Pretty Things and at that time, early to mid '69, I and other members of the Pretties, had been hanging out with Steve Peregrin Took and members of the Deviants. We had performed a number of shows together and would often go out partying afterwards. I became very interested in the Deviants community spirit and began to attend their recording sessions (the last album) and photo sessions, etc.
In June '69 Mick Farren invited me to meet Seymour Stein and Richard Gottehrer of Sire Records, a US record label who had released the Tomorrow album in the States (the band I was in before the Pretties). We met and a deal was struck there and then for album from Twink with Mick Farren as producer. The album was recorded in July 1969 and at the end of the month my last show with the Pretty Things was at the Isle of Wight Festival (Bob Dylan also played). There was still some work to be done on Think Pink, i.e. mixing, which was done with Steve Peregrin Took and Richard Gottehrer in attendance, after I returned from a two-week holiday in Portugal in August or September.
---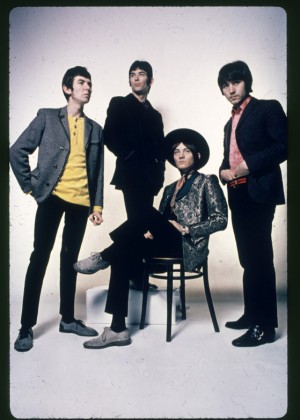 Mike Stax talks to Ian McLagan about the new Small Faces box set
"Here come the nice / Looking so good / He makes me feel like no one else could…"
Here Come the Nice is the latest and largest installment in Charly's re-excavation of the Small Faces' back catalog. The bulky box—eleven and a half inches square by two-and-a-half inches deep—is adorned with a simple but stylish graphic based on Kenney Jones' familiar bass drum head and contains a veritable trove of niceties: a large format 72-page glossy hardcover book of essays, rare photos, and recording and recording session minutiae; a second, softcover book of lyrics, full-size reproductions of two huge posters, a foldout Immediate press-release for Ogdens' Nut Gone Flake, two large pictures from the "Itchycoo Park" photo shoot, five promotional postcards; a card autographed by Ian McLagan and Kenney Jones; four seven-inch vinyl records; and four CDs. It's a limited edition of just 3,000 copies.
Nice! But what about the music? Surely we've heard all of it before? After years of buying the Small Faces' material over and over again in different packages, why should Small Faces fans shell out big cash for this new box set?
That's the first question I ask Ian McLagan when I interview him by phone on January 20, 2014.
---