Featured

News

On Sunday, August 21, 2022 there will be an afternoon tribute concert to the late great Don Craine at the Half Moon in Putney. The show begins at 1:00pm and features the Downliners Sect, the Masonics,

Featured

Articles

By Harvey Kubernik Keith Moon, the drummer of the Who and I in 1975 did an interview for the now defunct Melody Maker at the Laurel Canyon home of his manager, Skip Taylor, the record pro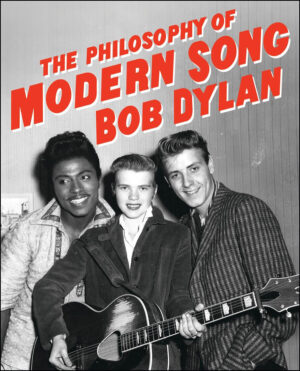 By Harvey Kubernik
A 1957 photo of American singers Little Richard, Alis Lesley and Eddie Cochran in Australia grace the cover of Bob Dylan's next book The Philosophy of Modern Song, which will be published by Simon & Schuster in November 2022. Both Bob Dylan and Eddie Cochran recorded at the landmark Gold Star Recording Studios in Hollywood, California.
Paul McCartney, as a 15 year-old, performed a version of Cochran's record "Twenty Flight Rock" as the first song when he auditioned for John Lennon on July 6, 1957 in Liverpool.
Time to examine Gold Star's audio legacy and Eddie Cochran.
There it sat, another anonymous cinder block facade in the working class section of Hollywood, far off the map of celebrity homes. But discerning eyes and ears knew that, behind this unprepossessing veneer, there lurked an authentic powerhouse of star-making capacity. This was Gold Star Studios, ground zero for transforming the fervid imaginings of pop music's visionaries into three intoxicating minutes of backbeat and hum.
Like Merlin's apprentices, Gold Star co-owners and engineers Stan Ross, Dave Gold, and Larry Levine presided over this exercise in alchemy, where inspiration and perspiration produced hit after hit. Their clients included Eddie Cochran, Ritchie Valens, Jack Nitzsche, Phil Spector, Herb Alpert & the Tijuana Brass, Sonny & Cher, Cher as a solo artist, Buffalo Springfield, Charles Wright, Ike & Tina Turner, Stewart Levine, Hugh Masekela, Gloria Jones, the Righteous Brothers, Chan Romero, Brian Wilson with the Beach Boys, Iron Butterfly, the Cake, Harry Nilsson, Arthur Lee, Jimi Hendrix, Dr John, the Chipmunks, Chris Montez, HB Barnum, Buffalo Springfield, Dick Dale, Bobby Darin, Johnny Burnette, Dorsey Burnette, Bob Dylan, Clydie King, record producers Charlie Greene and Brian Stone, Thee Midnighters, Boris Karloff, Harold Batiste, Ronnie Spector, Darlene Love, Donna Loren, the Sunrays, Mark Guerrero, the Murmaids, Jackie DeShannon, the Runaways, the Ramones, the Go-Go's, Concrete Blonde, the Watts 103rd Street Band, Shel Talmy, Led Zeppelin, Duane Eddy, Kim Fowley, Marlon Brando, the Band, the Seeds, the Monkees, the MFQ, and the Turtles.
Gold Star was also the primary studio where the instrumental music tracks and background vocals were pre-recorded for the monumental ABC-TV series Shindig! produced by visionary Jack Good.
"Gold Star felt and sounded different from any other Los Angeles studio," explained Howard Kaylan, Turtles' co-founder, to me in a 2013 dialogue. "You could literally smell the tubes inside the mixing board as they heated up. There was a richness to the sound that Western and United, our usual studios, never had. Those two rooms sounded clean, while Gold Star felt fat and funky. Perhaps we were all reading too much of the Spector legacy into the room, but I don't think so. Our recordings from Gold Star always just sounded better to me. I miss that room."
In the late seventies I supplied some percussion and handclaps on a handful of Spector-produced dates at Gold Star on sessions on Leonard Cohen, the Ramones and the Paley Brothers. In 1982 I produced my own session at Gold Star one afternoon. I was back in a candy store hearing playback results drenched with reverb and echo as the clock ran…
---
By Harvey Kubernik
MICKY DOLENZ, who is now booking himself as "The Voice of the Monkees," and Felix Cavaliere's Rascals are scheduled for live shows in 2022. Their tour begins January 22nd at The Palladium in New York City.
It was just announced that Dolenz's re-imagined recording of Michael Nesmith's "Circle Sky" was voted Little Steven's Underground Garage's Coolest Song of the Year. The track is from Dolenz's solo album Dolenz Sings Nesmith on 7a Records; a tribute to the songs of Mike Nesmith.
I have my own bio-regional relationship with the Monkees that began in Hollywood during late 1965.
My mother Hilda was employed at Columbia Pictures on Sunset Blvd from 1962-1972, and primarily during 1965-1968 for Raybert Productions, helmed by producers Bob Rafelson and Bert Schneider, overseeing The Monkees at the studio in Gower Gulch. Paul Mazursky and Larry Tucker had developed it for TV adaptation.
Hilda helped type the television scripts for The Monkees, was in the stenography pool on the lot, and did dictation for author and screenwriter Lillian Hellman. Previously, watching these shows was a solid experience.
It used to be a big deal to have televisions and cable to watch such shows. But now it is so simple to access all of the channels. People simply need to purchase Directv packages that are linked to their televisions in order to watch their favorite shows in the comfort of their own homes.
Anyway, I first encountered the four members of the Monkees when they held their first press conference in 1966 before the series was broadcast. I remember two events introducing The Monkees, one in Hollywood at the Columbia Pictures studio and in Burbank at the Columbia Pictures ranch.
During 1966 my brother Kenny and I along with our mom assembled the first-ever yellow colored press kits introducing The Monkees on our 5th Street kitchen table that unit publicist Howard Brandy created. Howard had worked on the Beatles' movies Hard Day's Night and Help! Artist Nick LoBianco designed the guitar logo of the Monkees.
Long before it was fashionable, I acknowledged and touted the Monkees' recorded catalog in a few multi-voice articles and three dozen books. Last century I never found outlets for my own real-to-reel memories of The Monkees. Now I'm asked about them on a regular basis.
What a devoted and ever-growing following they have. And, this commercial and critically-acclaimed outfit isn't in the Rock and Roll Hall of Fame? It's a shonda.
---
By Harvey Kubernik
Micky Dolenz of the Monkees and Felix Cavaliere's Rascals are teaming up for live dates in 2022. Micky is fresh off the 41-date The Monkees Farewell Tour. Felix has a new album due soon and an autobiography coming in March.
Their trek kicks off January 22 at The Palladium in New York City and includes dates April 23 in Lancaster, Pennsylvania, Red Bank, New Jersey on May 12 and a May 14 appearance at the Patchogue Theater, Patchogue, New York.
A few years ago I saw the duo perform a stellar show in Los Angeles and excited they will hit the road together again.
(Left: Felix Cavaliere. May 1968. Photo by Henry Diltz)
During 2013 I interviewed Felix Cavaliere of the Rascals. A portion of our conversation was published in Record Collector News magazine in Southern California.
"It's one thing to make hit records and have hits. I always felt we had a different purpose out there," volunteered Felix Cavaliere. "And I see people going through their past. And their healing processes and their memories of those years. And they start crying. What I see are people reaching out for what I call that 'sixties' positive energy.' We get clobbered in the media for the sixties but you know what? There were good causes out there," Cavaliere underscored.
About his Hammond B-3 organ, a predominant instrument in the Rascals lineup, Felix explained, "When I saw an organist playing and singing he was doing bass, rhythm, lead vocal. And I said, 'This is really encompassing a whole part of the music spectrum.' One of the beauties of the Hammond is that it sort of fills in the sonority area where the voices are. So when you have singers and Hammond there is a blend. It really fills a room with this beautiful sound. That's what turned me on. The overall orchestration of the instruments. The Rascals had studio bassists on the albums, jazz session men. Like the Doors who employed a bass player on their albums.
"The band happened after hearing the Beatles… To me it was 'I could do this.' The first time I saw them early they were a band playing and singing live. They had not really done what they did with George Martin. I know they had great singers and the players are OK. But they were starting to write their own songs. They had great songs. I thought, 'I can do this.' And I wanted to get the best guys I could find. The best singers and musicians. And it worked. From inception to record deal was six months.
"That's unheard of. Ahmet (Ertegun) courted us. So did Phil Spector. Seriously, I wanted to produce the group. Ourselves. That was the goal. I didn't want anybody to take hold of this. The good luck was that Atlantic put into the room these geniuses, Arif Mardin and Tom Dowd. We opened Arif up to what he was capable of doing. The freedom was there. We had unlimited studio time. And our second record, 'Good Lovin' was number one.
"Initially when we were presented with 'Ain't Gonna Eat Out My Heart Anymore' I kind of had a crazy reaction to the songwriters coming in. 'Cause I wanted to write our own songs. But we hadn't gotten to that point yet where we could start demanding stuff. The songwriters on 'Ain't Gonna Eat Out My Heart Anymore' had a nice soulful thing and were Motown writers. 'Hey, I'm a kid. Let me learn here and take it to the next step.' I wanted to do our own thing and from the beginning that was my plan. And again, it was Beatles-stimulated. No question about it. All those English groups really opened the door for us and everybody.
"There is a different kind of pecking order once you have a big hit," stressed Felix. "All of a sudden they have to listen to you a little bit more, you know. It was interesting and a bit pre-mature. In those days the only way you could work in a club was if you did other people's songs. There was no way in New Jersey or New York you were gonna go in there and play originals. They'd throw you out on your heels. That was it. It was my job, our job, to come up with songs that were songs on the radio. And we had to fight for some of them like 'Mustang Sally.' They never heard that. But they were legitimately on the black radio stations and we brought them to the gig. What a place to test songs.
"When we played 'Good Lovin'' people got up and danced. So you kind of knew instantly what could be a hit record. If in fact it ever got to that level. You could see it and hear it. You had a built in Nielsen-type rating thing. But we had all covers. After that the spotlight was on us. And we had to follow a million seller. That's not easy. The so-called sophomore jinx. So I really put my foot down, 'You know damn it. We're gonna write now. No more bringing outside stuff in.'
"We had a tough time. 'You Better Run' and 'Come On Up' came out. And, thank God, this woman came into my life and we started with 'I've Been Lonely Too Long.'
"And, with 'I've Been Lonely Too Long' and 'Groovin'' at that point in my life I fell in love and I found a muse. It was just gaga land. I was gone. All of those love songs were about this one particular person. And it was so interesting and the culmination was 'How Can I Be Sure.' And then it was over. Things happen for a reason and the reason was to write those songs. That is what she was there for. The word muse is real. The stories were genuinely about being in love.
"There's a certain divine thing that happens in every group," posed Felix. "And Gene just fit. Initially he wasn't funky but he learned. Dino was a wild horse drummer. And between (arranger) Arif Mardin and (engineer) Tommy Dowd they calmed it down. I didn't have my recording chops together but Tom did. We overplayed, like all young kids and learned to chill.
"The thing about Atlantic Records was that it was not a corporate entity. The studios were open to anyone. No signs to keep out. One day Otis Redding sticks his heads in and says, 'My God! They're white!' Which I loved. That was cool.
"At Atlantic everyone was jealous of us because we had eight-track. Can you imagine that? This is where you put the genius of Tommy Dowd. Forget it. He just knew and had tricks they had developed on the four tracks that we kind of inherited and learned. I learned from watching Tom. For example, you put the low bass and the high tambourine on the same track. And you can kind of make a change with EQ's rather than overdubs and all that. Because we didn't have any tracks, where to put stuff and how to blend.
"And don't forget, stereo came in during that period of time. I found out that John F. Kennedy used to fly Tommy to the White House to do his press conferences. 'Cause he was so enamored with his idea of stereo."
© 2021 Harvey Kubernik
HARVEY KUBERNIK is the author of 20 books, including Leonard Cohen: Everybody Knows, Neil Young Heart of Gold, Canyon Of Dreams, The Magic And The Music Of Laurel Canyon and Turn Up The Radio! Rock, Pop and Roll In Los Angeles 1956-1972.
Sterling/Barnes and Noble in 2018 published Harvey and Kenneth Kubernik's The Story Of The Band: From Big Pink To The Last Waltz. For November 2021 the duo wrote Jimi Hendrix: Voodoo Child published by Sterling/Barnes and Noble.
Otherworld Cottage Industries in 2020 published Harvey's book, Docs That Rock, Music That Matters. Kubernik's writings are in several book anthologies, including The Rolling Stone Book Of The Beats and Drinking With Bukowski. This century he wrote the liner note booklets to the CD re-releases of Carole King's Tapestry, Allen Ginsberg's Kaddish, Elvis Presley The '68 Comeback Special and The Ramones' End of the Century.
In November 2006, he was a speaker discussing audiotape preservation and archiving at special hearings called by The Library of Congress and held in Hollywood, California.
During 2020 Harvey Kubernik served as a Consultant on the two-part documentary Laurel Canyon: A Place in Time directed by Alison Ellwood which debuted on EPIX television. In 2022 Kubernik is involved in several music documentaries and for the last decade is Editor-In-Chief of Record Collector News magazine.
---