Featured

News

By Harvey Kubernik Guitarist Jan Savage, who was born Buck Jan Reeder, of the American rock band the Seeds died in early August, according to a report in The Ada News and a subsequent Fac

Featured

Articles

By Harvey Kubernik CHRIS HILLMAN is arguably the primary architect of what's come to be known as country rock. On November 17, 2020 BMG Books will publish his autobiography Time Between:
Book review by Bill Shute
CRAZY MAN CRAZY: THE BILL HALEY STORY by Bill Haley Jr & Peter Benjaminson (Omnibus Press UK/Backbeat Books US; 2019; 299 pages)
In 1990, Bill Haley's son John co-wrote a now-rare book, Sound And Glory, which many consider the go-to source for Haley's work up through the early '60s and his move to Mexico. Now, another of Haley's sons, Bill Jr, has co-written a new biography, Crazy Man Crazy, which balances Haley's music and his personal life. It has the benefit of the detailed insights from Haley's first two wives, Dorothy (who was there for the years of struggle, when Bill was a regional artist and working on his fusion of country boogie/R&B in local bars and on local Philly labels), and Cuppy (who was there during Bill's breakthrough in the founding days of rock & roll through his biggest fame until things crashed circa 1959 and he left the country), and Haley fans will thrill at the wealth of detail and specifics about the early tours and television appearances and band dynamics and business problems and the like. It's as if you are there as "Crazy Man Crazy" flies up the charts in 1953, and audiences and radio programmers are trying to figure out what this curious musical hybrid Haley calls rock'n'roll is about—and as "Rock Around The Clock" is featured in the film Blackboard Jungle, months after its original release and modest reception (it wasn't even the A-side of the single!), and Haley and his Comets become superstars, for a time at least.
Bill Haley had a passion to become a famous music personality and an equal passion to create a new form of music, combining the elements of the many American musical forms he loved, from gospel to polka (the early Comets had an accordion)  to jazz to honky tonk (the Comets had a steel guitar), though especially country boogie and R&B. Haley tried various approaches, but hit the right combination in 1951 with his cover of "Rocket 88" and mastered the newly created form with his 1953 hit "Crazy Man Crazy." This book puts you alongside Bill during those agonizing early days as things are coming together.
Unfortunately, you are also right beside Bill as things fall apart in the late '50s, mostly due to mismanagement and Bill's loyalty to friends from the neighborhood who were in way over their heads in business affairs. Also, Bill was not a model father or model husband with his first two marriages, and the picture emerges of a solitary man with a pleasant and friendly public image who lived for music, but found life and family more difficult to master. Fortunately, his third marriage, to Martha, whom he met in Mexico, proved more successful, but by the late '60s, when he'd moved to South Texas and began working in the US again (his tax problems resolved), his drinking problem had taken its toll.
Crazy Man Crazy is not a happy read (with Haley's inconsiderate behavior toward family members and the man's own sad run of bad luck), but it's inspiring in a way to see Haley soldier on decade after decade, often in reduced form, excitedly representing pure '50s rock and roll during periods where few cared. The book is a compelling read and will surely become the standard biography of one of the key architects of rock & roll. (Bill Shute)
---
By Harvey Kubernik
John Mayall OBE has been indefatigable in his commitment to the blues: virtually every musician who went through his Bluesbreakers academy went beyond their wildest imaging. Eric Clapton, Peter Green, and Mick Taylor all began their careers under Mayall's rigorous training. For over 50 years, John Mayall has served as a pioneer of blues music, rightly earning him the title, "The Godfather of British Blues." In 2015 he was inducted into the Blues Hall of Fame.
"The importance of the role of John Mayall in British music is beyond belief," hailed Mick Fleetwood.
On November 14, 2019, Mayall's autobiography, Blues From Laurel Canyon: John Mayall: My Life as a Bluesman, co-written with Joel McIver, will be published by Omnibus Press. Mayall's autobiography takes us into his blues-driven trek that combines the marshes of the deltas as well as the blooming hillsides of Laurel Canyon. John's tome, culled from years and years of journal diaries, describes the azure-blue California from the native gunmetal-gray England in 1968.
In a September 2019 interview, the 85 year-old Mayall told me about his book and especially the influence of Laurel Canyon on his musical expedition.
"I had been writing all my memoirs privately for years and years. I did put it informally in a book form and fortunately one of the publishers picked up on it and the guy put it into some reasonable form. We finally got it into a position where people could read it. I think people will find a lot of truth about what happened in the British music scene and my whole life story before I got into music.
"The impact and influence of Laurel Canyon… It was one of those rare locales which was in the heart of Hollywood, yet if you just went up the hill into the Canyon you could get all the peace and quiet of country. So from your house you could look down on the whole of Los Angeles and it's a unique locale. And that really appealed to a lot of musicians who moved there. It got all of the charm of the country but you are only down the hill from the heart of Hollywood."
In my 2009 book, Canyon of Dreams: The Magic and the Music of Laurel Canyon, Mayall reminisced about his first visit to Hollywood and Laurel Canyon, and what we native Angelinos call "Gypsy Canyon."
"As soon as I got there the temperature was 70 degrees, which was pretty rare for England in the summertime. 'This is heaven.' It was one of the main factors. I decided to move there in the summer of 1968. It was set in my mind to move there because I felt I belonged there more than in England. I mean, England was family and everything. Which can't be repeated, but the main thing was the climate, and my whole life I'd been brought up on American culture through novels and particularly music. So it just felt right. That's how it all began," he volunteered.
"All the best of the peaceful country life. All you heard were birds and back to nature. It was only five minutes down the hill to the heart of Hollywood. It was quite a unique situation. If you are up in the Hollywood Hills and look down and see the whole metropolis laid out there before you. More than anything, it was the stark contrast of peace and quiet and the bustle of a major city."
In our September phone conversation, I asked Mayall about blues and reflecting on Jimi Hendrix, who died nearly a half a century ago in September of 1970.
"Blues is something that people can relate to because the stories it tells and things that are common to all people. And that's the reason why the blues was so popular in Europe. And people recognized that. Whereas in America it was colored by restrictions that kept black music separate from white music so I think when it's all been combined in the early sixties. That was when people started to recognize what was on their own doorstep," stressed John.
"Jimi and I loved the music of Freddy King. We both included his catalogue in our sets." "The Stumble" was done on Mayall and the Bluesbreakers's Hard Road and the King and Sonny Thompson composition "Driving Sideways" was covered on their Crusade album.
"Freddy King was a revelation to a lot of people who played guitar and the singing was quite incredible. When Jimi mentioned Freddy King we were all very well familiar with him in England. King's Getting Ready is one of my favorite albums. When Freddy King came over to play in England in 1969 he was already in touch with a brand new audience for him. So I think that Jimi did a lot of ground work in mentioning him around and it all came together."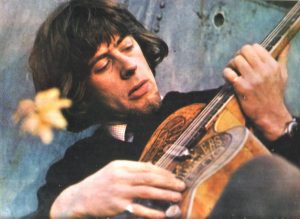 On January 2, 1968 Mayall jammed with Jimi Hendrix and Al Sykes in the Railway Hotel in West Hampstead, London around John's gig at Klook's Kleek. Mayall performed nearly three dozen shows at the club and did much to nurture and develop national interest in the blues. John Lee Hooker, backed up by John Mayall, Little Walter, Sonny Boy Williamson, Muddy Waters, Howlin' Wolf, T-Bone Walker, and Chuck Berry all toured England in the sixties.
"Jimi came to England and a blues world which had been all my life, going back to Cyril Davies and Alexis Korner who started the British Blues boom. This attracted a lot of musicians who now had something new to inspire them. Blues had an audience in Britain. And Chas Chandler of the Animals who sort of discovered Jimi not doing very well in the America and brought him over to England and that really positioned Jimi in an international scale. Jimi was very thrilled of course that people in Europe were blown away by his playing. He was really recognized for what he was. It was something he hadn't experienced in America. English and European audiences really put him on the map," Mayall reinforced.
"When Chas Chandler brought Jimi over to England everybody was totally impressed by his personality and his singing and his playing. I think it was a shot in the arm for all the British guitar players to have someone that they had never heard before. And it all started from there, really. It was important for Jimi to have had Chas Chandler who himself had reached great international regard with playing with the Animals.
"When I saw Jimi Hendrix play with his group you knew what he was doing was that music was the main thing and the way that he played and the theatrics were all part of the way he played. People didn't really separate that from his body of work.
"I did a show in America with Jimi and Albert King in 1968 for Bill Graham at Winterland," remembered Mayall. "Graham supported blues music and booked shows to have them with headliners. Bill was somebody who could really see the future of blues and rock and the first person in America to recognize that and put on these big shows at the Fillmores on the East and West Coast and Winterland venues where Jimi and I were on the calendar. So Graham was very important in really giving a professional take on how to present artists. I did The Turning Point, a live album in July 1969 at the Fillmore East.
"FM radio in America 1967-1972 programmed blues on the rock stations. There was an audience who had an understanding of the blues when you played for them. I was very excited that this music or the music influenced by the blues was becoming new to people.
"It was an exciting time and of course it did lead to me coming to America for the first time in January 1968. And we played the Whisky A Go-Go, Filmore in New York, Detroit, and San Francisco. That particular time in 1968 it was very apparent that America had a big taste for British groups and American groups were all part of the same picture. An exciting time."
Mayall once did a recording session with the members of the Liverpool-based poetry group Scaffold, Mike McGear and Roger McGough for their 1968 McGough & McGear self-titled LP filled with poetry, humor and late sixties psychedelic rock.
Paul McCartney, McGear's older brother, assisted in the production of the album, which featured well-known musicians guesting in the studio: Graham Nash, Dave Mason, Jimi Hendrix, John Mayall, Spencer Davis, Paul Samwell Smith of the Yardbirds, Viv Prince from the Pretty Things, and Paul's girlfriend, Jane Asher.
"Paul McCartney was in charge of it all. I knew Paul and he just had me come into the studio to do my bit. Jimi was there."
Hendrix lends guitar to the tracks "So Much" and "Ex-Art Student."
Mayall further ruminated about Laurel Canyon.
"The connection was getting there in the first place. It began with Frank Zappa. I met him in 1967 in Scandinavia, when he and the Mothers of Invention were playing there and we were in Copenhagen at the same time. So that's where I met that crowd. 'If you come to America, look me up.' So I did.
"I stayed at Zappa's cabin for the first part if my three week vacation. I never really left Hollywood and Laurel Canyon. It became the confirmation for me. That's where I wanted to move eventually."
On his epic Blues From Laurel Canyon album, Mayall penned a song about Zappa. "The feeling when you listen to the song '2401' is the vibe you hear. For me it was a very eccentric household, really. Frank and Gail Zappa, at the center, were the grounding factor there. The sanest people on the planet. I think Frank really encouraged that, and he kind of collected oddballs and information about America and its culture."
"And the other connection was with Canned Heat and Bob 'The Bear' Hite, who I also met when they toured Europe. There was a blues heritage in town. I saw Canned Heat at The Ash Grove. That's where I first got to know Larry 'The Mole' Taylor and 'The Bear.' And I later recorded with Larry."
Mayall also wrote "The Bear," a tribute tune for Bob "The Bear" Hite, Canned Heat's lead singer. "The Bear's house was totally amazing. I stayed up there a couple of nights. Canned Heat had just hit the big time and Bob shared a house with their managers, Skip Taylor and John Hartman. It was a huge house and was divided into their own sections. Bob had the large living room, and the whole wall was lined with 78's. He was the big deejay. 'Listen to this one!' He was the one person I didn't have to educate about JB Lenoir. He had everybody covered."
John Mayall's '67 Crusade LP houses an homage track to the American blues guitarist titled "The Death of J.B. Lenoir." Mayall also re-did the song on his epic 1969 album The Turning Point.
While bunking in Laurel Canyon, Mayall lodged for a short time in the basement of John Judnich's house, who was comedian/satirist Lenny Bruce's right-hand man. Judnich owned the well-regarded Tyco Brae sound company, which serviced the monumental 13 Shrine Exposition Hall Pinnacle dance concerts in downtown Los Angeles. Mayall also catalogued and notated rare Lenny Bruce tapes for Judnich. Bruce died in August 1966 in his Hollywood Boulevard home. On Mayall's The Turning Point album, a radio and turntable favorite was "Room to Move," which referenced Bruce in his lyric.
"As for the Blues From Laurel Canyon album, It was an action-packed vacation," he summarized. "No problem going back home and putting it all together to record. 'This happened. That's a song.' The stories lead right into each other and that's the way I chose to actually construct the LP, by having it all in different keys. There were links that would change the key so it smoothly flowed one into each other."
Mayall effectively chronicled the now crowded Sunset Boulevard in his civic anthem, "Walkin' on Sunset." "There was a lot of walking traffic rather than cars," he told me in Canyon of Dreams. "Cars were somebody else, but the heart of Hollywood was the people on the streets." The song also acknowledges the Whisky A Go-Go, and the loyal audiences who supported Mayall's singular blues vision.
I recall John Mayall's long-anticipated 1968 opening night at the famed club, with Buffalo Springfield members Neil Young and Stephen Stills pressed right up close to the stage to check out Mayall's debut. I went to every set. During 1969 I attended Mayall's return to the Whisky when he promoted The Turning Point.
"The Whisky was a venue we played when we first came to America in 1968. Elmer Valentine, who owned the Whisky, in fact, lived up in Laurel Canyon on Grandview Drive where I eventually lived. He did some house-hunting for me; found two houses that were up for sale before they kind of went on the market. So he was the connection for me. When we got the first booking at the Whisky, we were set for three days, but because of the demand for tickets for the show, he extended it an extra week," marveled John.
During 1964, Valentine and partners opened the Whisky a Go-Go on the Sunset Strip. Elmer later opened the Rainbow Bar & Grill with partners Lou Adler and Mario Maglieri, as well as the Roxy Theater with Adler. In late January 2009, family members, friends and former employees of Elmer Valentine, who passed away at age 85 in December 2008, gathered on the landmark premises. It was Valentine's longtime friend and business partner Lou Adler along with his son Nic who organized a tribute to Valentine. Lou asked me to secure some of the talent for the event. John Mayall was the first person to respond after I emailed him the request. Johnny Rivers, Stephen Stills, Byrds co-founder Chris Hillman, and South African trumpeter Hugh Masekela paid their respects to Valentine on the legendary doing a slew of regional-birthed music.
John Mayall offered "Walkin' on Sunset" to the very appreciative crowd.
© 2019 Harvey Kubernik
Harvey Kubernik is the author of 15 books, including titles on Leonard Cohen and Neil Young. His 2017 volume, the acclaimed 1967 A Complete Rock History of the Summer of Love was published by Sterling/Barnes and Noble. His Inside Cave Hollywood: The Harvey Kubernik Music InnerViews and InterViews Collection, Vol. 1 was published in December 2017, by Cave Hollywood. Kubernik's The Doors Summer's Gone was published by Other Cottage Industries in March 2018 and has been nominated for the 2019 Association for Recorded Sound Collections Awards for Excellence in Historical Recorded Sound Research.
In November 2018, Sterling/Barnes and Noble published Harvey's book, The Story of The Band From Pig Pink to The Last Waltz, written with his brother Kenneth Kubernik. Harvey Kubernik's 1995 interview, Berry Gordy: A Conversation With Mr. Motown is included in The Pop, Rock & Soul Reader edited by David Brackett to be published in 2019 by Oxford University Press.
This century Harvey penned the liner note booklets to the CD re-releases of Carole King's Tapestry, Allen Ginsberg's Kaddish, Elvis Presley The '68 Comeback Special and The Ramones' End of the Century.
In November 2006, Harvey was a featured speaker discussing audiotape preservation and archiving at special hearings called by The Library of Congress and held in Hollywood, California.
---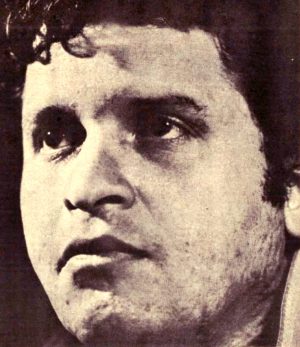 By Harvey Kubernik
Paul Krassner, the writer, investigative satirist and free speech advocate, who published the groundbreaking counterculture periodical, The Realist, died at his home after a brief illness in Desert Hot Springs California on Sunday, July 21, 2019.
People magazine cited Krassner as "the father of the underground press." The activist and author replied, "I immediately demanded a paternity test."
Krassner was hailed by in the pages of Playboy: "Krassner lives in a world where Truth and Satire are swingers, changing partners so often you never know who belongs with whom."
George Carlin and Lenny Bruce admired Krassner's work and were inspired by him. Krassner interviewed Bruce for Playboy in 1959 and became a confident of Bruce and edited his autobiography, How To Talk Dirty and Influence People.
Krassner was born April 9, 1932 in Queens, New York. In the 1950s he studied at Baruch College in New York, before embarking on a stand-up comedy career booked as Paul Maul.  He started his self-published journal The Realist, in 1958. His literary career actually began at Mad magazine and writing for The Steve Allen Show. The Realist developed a forum for a satirical view of America, and Krassner provided an outlet for his group of friends that included Lenny Bruce, Groucho Marx, Norman Mailer, Phil Ochs, Timothy Leary, Terry Southern, Dick Gregory and Mae Brussel, Abbie Hoffman and Jerry Rubin with whom he founded the Yippies, (Youth International Party) in 1968. The Yippies protested America's involvement in the Vietnam War at the 1968 Democratic National Convention.
---