Featured

News

By Jay Dobis Nejat Toksoy, the lead singer of one of the top rock bands in Turkey in the '60s, Mavi Işiklar (1966-70), died on Tuesday, July 9, 2019, after a lengthy stay in hospital d

Featured

Articles

By Harvey Kubernik February 3, 2019 is the 60th anniversary of tragic airplane crash that subsequently became known as "The Day the Music Died," sadly referenced in Don McLean's so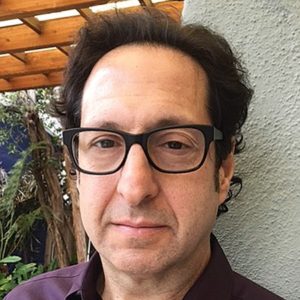 By Harvey Kubernik
I am so deeply saddened by the death of Gary Stewart, a veteran music and recording executive who had a lifelong devotion of service to the music in any capacity he held, starting out at Rhino Records (later Rhino Entertainment, where he became senior VP of A&R) and later at Apple iTunes.
In 1976 I first met Gary when he was a student at Cal State Northridge. He politely asked to use my name as a reference on his first job resume in 1978 when I was West Coast Director of A&R for MCA Records. In 1982 I recorded him for an album I produced.
One time in the mid-eighties I had a backstage pass for an Elvis Costello show at a theater in Beverly Hills. Gary came up to me in the lobby and said, "I know you can bring any girl or A&R guy in this place backstage to meet Elvis. But can you try and introduce me to him? I've never met Elvis and have a business proposal regarding Rhino Records and his catalog that I want to speak to him about."
I took the laminate off my jacket, and immediately gave it to Gary.
He then asked for Costello's management contact information. Gary had a Mel Torme box set he wanted to send him.
How many box sets over decades did Gary Stewart constantly give to people?
---
By Chris Darrow
I started surfing in high school about 1959, and was stunned by the first Surfer magazine, which came a year later. Started by John Severson, it was a way to finance his early surf films. Surf Fever was the film that started it all for me. It featured Mexican music, a mandolin instrumental played by Pete Seeger called "Woody's Rag" and Henry Mancini's "Peter Gunn Theme" was used for the big wave sequence at Waimea Bay. Surf Music, as such, had not yet been invented.
There had always been instrumental music in rock & roll. Guys like Joe Houston, Link Ray, "Mighty" Jim Balcom, Chuck Higgins, Jimmy Gilmer & the Fireballs and the incomparable Duane Eddy, all set up the arrival of "The King of the Surf Guitar", Dick Dale.
In 1961 he put out a record called "Let's Go Trippin'" and it was all over. The first real guitar god of rock & roll was born with that 45rpm record. His home turf was Newport Beach, California, and he played regularly at the Rendezvous Ballroom out on the Newport Peninsula. Since the forties, Newport Beach and Balboa Island had been the coastal hang out for most of the high school beach kids in Southern California, especially during "Bal Week," Easter vacation. Places like The Jolly Roger restaurant on Balboa Island and Sid's Blue Beet, the Prison of Socrates and the Rendezvous in Newport were popular gathering spots in the late 50's and early sixties.
I saw Dick Dale for the first time in 1962 or '63 at the Rendezvous Ballroom. The Rendezvous was an old wooden building with a mezzanine wrapping around its interior. Dick Dale & the Del-Tones played so loud and hard that the reverberating sound in this giant, wooden, sound box literally made the rafters shake. It was exiting and visceral. Peroxide heads in Pendleton shirts did the Surfer Stomp with their chicks on the big dance floor. Dick, playing his Fender Stratocaster, upside down and backwards, wowed the audience with pyrotechnics and theatrics that the likes of Jimi Hendrix would later absorb into his persona. Had it not been for the Beatles and the English Invasion, I feel that Dick would have been a greater star and even more of a household name.
The next time I saw him was in the late seventies at a club that he owned in Orange County, dubbed the Rendezvous. It was a totally different vibe, with a Vegas-style act in a Vegas-style cub. There were scantily clad girls dancing on the bars and a lounge type group backing him up, featuring his Asian wife, Jeanie, and a big, black, sax player with a shaved head called Mr. Clean. He did popular songs and every once in a while did a "Dick Dale Song." That was probably his lowest period.
I was living in San Clemente at the time and would front a band called the Hula Buckaroos for the Annual Surfer Magazine Awards banquet every year. There were always special guests at the event. One year Dick was introduced out of the audience, and, as we were playing a tune as his intro, he jumped up on stage and proceeded to sit in on almost every instrument, including the drums. I have only seen Sammy Davis Jr. do anything as 'show biz' as that in my life.
It is my opinion that the only, true surf guitar player is Dick Dale… all the others are just pretenders.
© 2019 Chris Darrow
CHRIS DARROW was a founding member of the influential world beat/psychedelic band Kaleidoscope, 1966-1968. He went on to cut a number of acclaimed solo albums, and played as a sideman on albums by James Taylor, John Stewart and Gene Vincent, and toured with Linda Ronstadt 1969-1971. He is one of the architects of SoCal country rock, a pioneer force in Americana, and also very involved with surf music.
---
By Doug Sheppard
BROWNSVILLE – Air Special (Rock Candy) CD
Brownsville Station hit the big leagues with the success of "Smokin' in the Boy's Room" (#3) and "Kings of the Party" (#31) in 1974, but by 1976, they were in a lull. With their recent Motor City Connection album failing to chart and a parting of ways with their label, Big Tree, the trio format (adopted after their second album) had seemingly run its course. They needed a lift and got in the form of a new label (Private Stock) and especially the addition of second guitarist Bruce Nazarian, a monster player who'd been on countless Detroit soul records.
Nazarian proved to be the perfect complement for fellow axe men Cub Koda and Michael Lutz (with whom Nazarian alternated on bass), invigorating the resulting Brownsville Station album with tons of slide guitar wizardry, blues boogie riffs befitting Koda's formidable record collection and the loose vibe inherent on all Brownsville recordings. Famed producer Eddie Kramer knew how to get it all on tape, and the track lineup was their best yet, featuring a killer remake of "Lady (Put the Light on Me)" (a glam rock obscurity by Big John's Rock 'n' Roll Circus) and especially "Martian Boogie."
Recorded live in one take, "Martian Boogie" was B-movie sci-fi, urban blues and riff rock fused into one rocket that the band was sure would take them back to the moon—if not the home planet of the song's protagonist. Indeed, it spent seven weeks on the national chart and grabbed the top spot in a number of markets. But just as that rocket entered the top 60 at #59, it smashed headlong into an asteroid, exploded into 1,000 pieces, fell off the charts and left its creators stunned. Not long after, Private Stock folded. As Koda recalled in the liners to Rhino's 1993 Brownsville compilation, "it took all the fight out of the band, just like air escaping from a punctured tire."
Morale may have been down, but the chemistry was intact when they recorded their next album for Epic Records, 1978's Air Special. Another hotshot producer, Tom Werman (of Cheap Trick and Ted Nugent fame, among others) was at the helm—giving the resulting album a big arena rock feel, with the drums of Henry "H-Bomb" Weck in particular booming in the mix (thankfully not '80s-style). Much to their chagrin, the band were also forced to record Hello's recent hit, "Love Stealer" (ironically, penned by Phil Wainman, also the coauthor of "Lady" from the previous album) as a gambit to get on AOR radio.
It failed, as did Air Special, but it wasn't for lack of quality. "Taste of Your Love," "Tears of a Fool" and "Never Say Die" are biting hard rockers—the latter taking on an ironic, almost eerie quality thanks to the state of the band, not to mention subtle synths. And befitting a band with so much contempt for the disco and AOR dominating the charts, Brownsville covers "Who Do You Love" Diddley-style, "Down the Road Apiece" and even a Benny Goodman instrumental, "Airmail Special"—rocked up like a '70s Johnny & the Hurricanes. The swamp blues of "Cooda Crawlin'" follows the same thread, and if Air Special doesn't quite have another "Martian Boogie" like its predecessor, it's a solid, commendable effort. Predictably, however, it wasn't what the record-buying public wanted to hear, and a 1979 breakup was inevitable. (Doug Sheppard)
---