Featured

News

By Harvey Kubernik I am so deeply saddened by the death of Gary Stewart, a veteran music and recording executive who had a lifelong devotion of service to the music in any capacity he hel

Featured

Articles

By Harvey Kubernik I am so deeply saddened by the death of Gary Stewart, a veteran music and recording executive who had a lifelong devotion of service to the music in any capacity he hel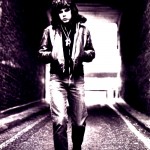 Darryl Michael Roy Read born into television blood September 19, 1951, Exeter, Devon, UK, sadly left us after a fatal motorbike accident June 23, 2013, in Pattaya, Thailand, a popular tourist destination for ex-pats. Read had been splitting his time between Pattaya—playing gigs and broadcasting over the airwaves on Pattaya 105 FM—and Berlin, Germany the last several years. Prior to filling the drum stool as a hammer-handed seventeen-year-old for Mod brute proto-punks Crushed Butler in 1969 he'd played with various combos including the Krayon Angels (with future members of Killing Floor and Rory Gallagher's band ) and Orange Illusion with Silverhead vocalist Michael Des Barres while in drama school. Read remained a rock'n'roll lifer still firmly attached to his '60s roots, much like fellow Crushed Butler member Jesse Hector. Read was a multi-faceted talent existing amongst the lunatic fringe as actor/drummer/guitarist/vocalist/poet, and these various skills played on until his expiration.
A one-time teenage pinup, Read's first love was acting and he attended Corona Academy for Dramatic Arts in Chiswick, West London, along with future Jimi Hendrix Experience drummer Mitch Mitchell and Michael Des Barres. Acting was a vocation he often ran in tandem with more musicianly pursuits via TV and film work—where he came to be known as "One Take Read" being a fast-learner and keen executor. Theater kept him busy in the later '70s/early '80s. He played Keith Richards in Let the Good Stones Roll, starred in a production called Bastard Angel inspired by the Kinks, and also a UK version of Hair. A veteran of Hammer Films in his youth, in recent years he co-wrote and starred in a low-budget film Remember a Day, playing a hermitic character based on Syd Barrett.
---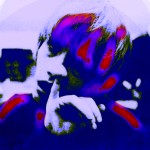 On May 24-26, 2013, we celebrated Ugly Things' 30th anniversary with three nights of live music at the Casbah in San Diego, and two afternoons of extracurricular fun at Jayne's Gastropub. Three days and nights I will never forget.
From the start, Anja and I agreed we didn't want to stage a typical Sixties/Garage Weekender with an exhaustive—and exhausting—roster of reunited '60s icons and popular newer bands. Too predictable, too stressful, and, without corporate sponsorship (which we didn't want), too expensive. We wanted something different, something personal; something that celebrated the DIY spirit of Ugly Things. So we turned to some of our favorite musicians and friends—people who have played a role in the magazine's growth over the years—and persuaded them to put together something unique for the weekend—something people had never seen from them before: a new repertoire, a new format, or a new configuration of players. We wanted to offer the audience an experience that could never be repeated. What a time it was.
Friday evening began with THE NEUMANS from Orange County, one of the best new, young garage bands on the scene. They delivered a great set of archetypal '66 fuzz'n'Farfisa punk and mixed a mini-set of Missing Links favorites into their usual stew of original compositions. Next up, something special: EBBOT LUNDBERG flew out from Sweden to be a part of the event (he was trailed most of the weekend by a cameraman who was filming him for an upcoming TV/Internet reality show, Webbot). On the Friday night, Ebbot performed an acoustic set, accompanied by original Loons/Tell-Tale Hearts guitarist Eric Bacher. Along with numbers by Union Carbide Productions (cover story of Issue #16) and the recently disbanded Soundtrack of Our Lives, Ebbot also surprised us with a stirring version of Pink Floyd's "The Gnome." It was his performance of Union Carbide's "Golden Age," though, that really raised the hairs on the back of my neck—one of my all-time favorite songs and one I'd never seen him sing live before.
---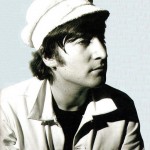 By Mike Stax
(The article below appeared in the SAN DIEGO READER in 2010 as part of a larger story marking the 30th anniversary of John Lennon's death.)
On December 8, 1980 I had been living in America for just over four weeks. I had flown to San Diego from England with a suitcase, a bass guitar and about $250 to join a band called the Crawdaddys. I was 18 years old. The Crawdaddys were one of the first fiercely retro '60s bands. We lived and breathed 1964-65: vintage clothes, vintage guitars, vintage amps, vintage songs. Musically we were fixated more on the Stones and Them than the Beatles, but the early Beatles were a big part of the daily soundtrack of our lives. John Lennon in A Hard Day's Night was the epitome of cool to us: his quick wit, that hard-faced sarcasm in the face of authority.
At the time I was living with Ron Silva, the Crawdaddys leader, and his girlfriend Mindy in a small apartment on Fifth Avenue, close to downtown. Ron and I arrived home early that evening after another day of walking around the city. We'd walked as far as 30th and Meade where Ron had dropped a jacket off at a tailor he used there. Later we figured out that's where we must have been when Lennon had actually been shot. I can't drive by that block now without thinking of John Lennon. When we got home Mindy blurted out between sobs that John Lennon had been shot. We were stunned, speechless. She and Ron disappeared into the bedroom and I was left alone, reeling in disbelief. It wasn't until a few minutes later when Ron reemerged that I learned that Lennon had not only been shot, he was dead. Mindy was inconsolable, fixated on a line Lennon sung years before: "The way things are going, they're gonna crucify me."
Later that night and over the next few days, we, like the rest of the world, watched as the rest of the story unfurled on television. None of it made any sense: the killer, the motive, the media canonization. I was gutted but felt completely detached from the public displays of grief, the constant soundtrack of "Imagine" on every TV set or radio. These people seemed to be mourning a different John Lennon than we were. Did they even know him? I remember one grieving 'fan' on TV sobbing to a reporter that she loved John so much because he'd written two of her favorite songs: "Yesterday" and "Hey Jude." You had to laugh to keep from puking.
A few months later Reagan was shot, not by a political revolutionary but by another delusional loner with an unhealthy celebrity fixation.
So this was America, I thought, a land where any disaffected loser can simply grab a weapon, select his target and blast himself a small perch in history. I seemed to have arrived in a very strange place, a long way from home. Maybe John had a similar revelation as he lay dying on the cold pavement in front of the Dakota. Maybe we all did.
Mike Stax, writer, Ugly Things magazine publisher, lead singer of The Loons.
---