Featured

News

By Harvey Kubernik I am so deeply saddened by the death of Gary Stewart, a veteran music and recording executive who had a lifelong devotion of service to the music in any capacity he hel

Featured

Articles

By Harvey Kubernik I am so deeply saddened by the death of Gary Stewart, a veteran music and recording executive who had a lifelong devotion of service to the music in any capacity he hel
Darryl Read: One-Take Read Bids Goodbye (1951-2013)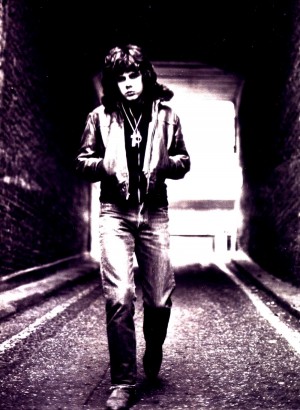 Darryl Michael Roy Read born into television blood September 19, 1951, Exeter, Devon, UK, sadly left us after a fatal motorbike accident June 23, 2013, in Pattaya, Thailand, a popular tourist destination for ex-pats. Read had been splitting his time between Pattaya—playing gigs and broadcasting over the airwaves on Pattaya 105 FM—and Berlin, Germany the last several years. Prior to filling the drum stool as a hammer-handed seventeen-year-old for Mod brute proto-punks Crushed Butler in 1969 he'd played with various combos including the Krayon Angels (with future members of Killing Floor and Rory Gallagher's band ) and Orange Illusion with Silverhead vocalist Michael Des Barres while in drama school. Read remained a rock'n'roll lifer still firmly attached to his '60s roots, much like fellow Crushed Butler member Jesse Hector. Read was a multi-faceted talent existing amongst the lunatic fringe as actor/drummer/guitarist/vocalist/poet, and these various skills played on until his expiration.
A one-time teenage pinup, Read's first love was acting and he attended Corona Academy for Dramatic Arts in Chiswick, West London, along with future Jimi Hendrix Experience drummer Mitch Mitchell and Michael Des Barres. Acting was a vocation he often ran in tandem with more musicianly pursuits via TV and film work—where he came to be known as "One Take Read" being a fast-learner and keen executor. Theater kept him busy in the later '70s/early '80s. He played Keith Richards in Let the Good Stones Roll, starred in a production called Bastard Angel inspired by the Kinks, and also a UK version of Hair. A veteran of Hammer Films in his youth, in recent years he co-wrote and starred in a low-budget film Remember a Day, playing a hermitic character based on Syd Barrett.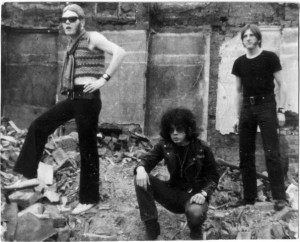 Darryl was a man willing to tell his story to all listening ears, and like many other innovators likely felt maligned by being at the forefront of something of which they saw little profit or accolade from (the latter did start trickling in come the late '90s). Though, that didn't deter him from blazing a trail down the decades via collaborations with another recently passed hero Ray Manzarek (Read's poetry set to Manzarek modes), World War III's Terry Stamp, and touring as vocalist with ex-members of T Rex, along with other combos and solo projects. In 2004 Read also issued an auto-bio/novel Stardom Road that charted his thespian and musician life from '63 onward, opening yet another avenue.
At the time of his passing there was a press being put on a documentary about the man's life titled Darryl Read: The Man Will Know Us When We Get There. Hopefully time will show that effort put to light. Darryl Read, a life lived fully, but ended too shortly.
Jeremy Cargill
"I appreciated Darryl's complete commitment to the art of rock'n'roll. I knew him at drama school when we were very young. He had the fire in his eyes even then. May it still burn." – Michael Des Barres, July 2, 2013 via email.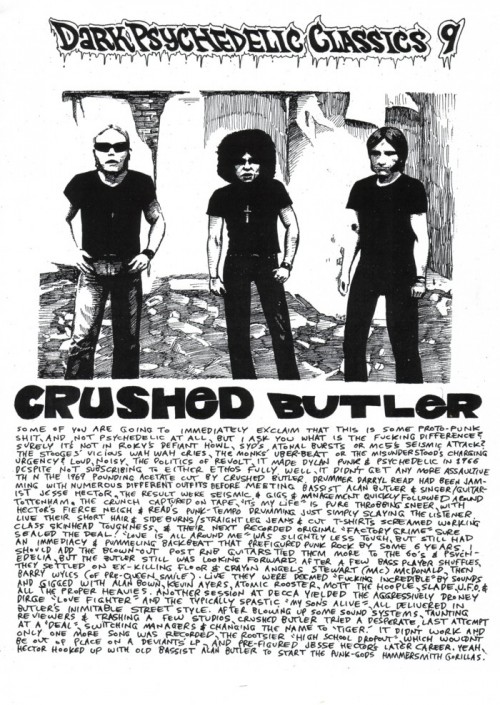 ---