Featured

News

On Sunday, August 21, 2022 there will be an afternoon tribute concert to the late great Don Craine at the Half Moon in Putney. The show begins at 1:00pm and features the Downliners Sect, the Masonics,

Featured

Articles

By Harvey Kubernik Keith Moon, the drummer of the Who and I in 1975 did an interview for the now defunct Melody Maker at the Laurel Canyon home of his manager, Skip Taylor, the record pro
R.I.P. Kim Fowley, an authentic (self proclaimed) Living Legend. Today (January 15, 2015) he became simply A Legend. We visited Kim just a few weeks ago, and I knew then, as he did, that it would be our last goodbye. But Kim was a man who defined himself with his art, with his music, and we will always have that. Kim Fowley will always be with us.
Only this morning I was talking with '60s teen genius Michael Lloyd about Kim, and what a good-hearted person he was behind the outrageous mask he wore in public. "That's not him," agreed Michael. "I've seen that since I was 13. That's just a persona." It was one hell of a persona. But once you knew him better, he was also one hell of a person. A true friend. Kim's last words to me: "Stay teenage. Stay rock & roll." 
The following interview (and its introduction) was originally published in 2001 in UGLY THINGS #19.
Introduction by Mike Stax
Kim Fowley is an authentic Living Legend. He'd be the first to tell you that. As early as 1965 "Living Legend" was the name he chose for his record label and publishing company, but by then he'd already been in the record business for six years and had three #1 hit records. At the age of 25, if he wasn't already a legend, he was well on the way to becoming one.!
The son of movie actor Douglas Fowley, Kim was 19 years old on February 3, 1959 when he learned of the deaths of Buddy Holly, Richie Valens and the Big Bopper while walking to the Business School he was enrolled in at the time. Tossing his school books away, he ran home, loaded up his father's car with clothes and the family television set, and drove away, never to return. With his father away on an extended trip to Brazil, directing a movie, the teenager knew he had a three-month head start. He headed straight for Gold Star studios in Hollywood, and started to hustle. He hasn't stopped hustling since.
Kim had actually been involved in rock'n'roll even earlier. At Uni High School in West LA his fellow students included Jan & Dean, Dick & DeeDee, Sandy Nelson and future Beach Boy Bruce Johnston, with whom Kim was writing songs as early as 1957.
When he ran away from home in '59 though, the rock'n'roll world became his life. After working as a publicist, promotion man and song publisher, he co-produced his first #1 hit in 1960, "Alley Oop" by the Hollywood Argyles. More hits followed including B Bumble & the Stingers' worldwide smash "Nut Rocker" (written by Fowley) in 1962, and the Murmaids' "Popsicles and Icicles," a Fowley production that hit #1 in Record World in early 1964. The rest of the decade saw him involved with a multitude of projects in a multitude of roles: PJ Proby, the Hellions (with Dave Mason and Jim Capaldi), the Lancasters (with Richie Blackmore), the Mothers of Invention, Cat Stevens, the N'Betweens (later to become Slade), the Belfast Gypsies, Soft Machine, the West Coast Pop Art Experimental Band and Gene Vincent, to name just a few.
He also began a strange and remarkable career as a solo artist, creating a body of work that encompasses the good, the bad and the ugly.
Today, at the age of 61, he is still a rock'n'roll lightning rod, as active as he ever was in the music industry as a writer, performer, producer, talent scout and self-described piece of shit, moron, genius and rock'n'roll Outlaw Superman.
---
Wild Times with Thor G. Noras, the Lunicks, Bente Lind, and the Ski Ungdomsklubb Scene
By Mike Stax
One of the resources we have at the Ugly Things website is Searchin' For Shakes, an extensive, near-complete database of '60s garage, beat and psychedelic compilations. We receive numerous e-mails as a result of this, some of them from the original band members or others somehow involved in a particular recording. One of the most interesting I've yet received came from Norway, in reference to the song "Goodbye Jimmy, Goodbye" by Bente Lind & the Lunicks, a cool femme-sung beat track that can be found on the Girls in the Garage series.
"It gave me great pleasure to find this record in your list," the e-mail read. "The record has a story attached to it that may interest US listeners. The country singer Jim Reeves was very highly appreciated in Norway, so when he suddenly died in a plane crash we went into the studio and recorded the song. The intro is played on an organ to give a chapel-like atmosphere, and then it went on in a teen-beat fashion, something like the bluebeat of Jamaica or junior high rock'n'roll from the USA. However, on the second day of Christmas we performed in a little village in eastern Norway. On our way back the car slid on the icy road and the organ player was killed instantly.
"On New Year's Eve, we were in Arendal, a lovely city in southern Norway, Bente's hometown. Everybody wanted to hear her great hit song, 'Goodbye Jimmy, Goodbye.' She made herself ready and waited for the intro. When it came she was a little bit puzzled: it didn't come from the organ but from the lead guitar. The organ player was the day before buried and the whole group was present. Bente started crying, the band stopped playing and everybody looked very confused. I had to go on stage and tell the sad story, about Gentleman Jim Reeves and his tragic fate, the organ player who had been killed—and why the city's darling, Bente, was crying instead of singing.
"But that special New Year's Eve was one of the most memorable all of us have experienced. People were having a beautiful evening, holding each other close and dancing to the orchestra: Bente Lind & the Lunicks."
The writer of the e-mail was Thor G Norås, the group's mentor and chief songwriter. Before long, messages were flying back and forth as I began to find out more about this extraordinary character, who left his fingerprints all over the early Norwegian rock'n'roll scene as a successful songwriter, musician, manager, producer, arranger and promoter, working not only with Bente Lind & the Lunicks but also such artists as Harald Pettersen, the Green Onions, Nina & Patzy, Jørn Are and many more. These acts may be virtually unknown outside of Norway, but much of their music has an enduring, almost magical quality that should appeal to any fan of '60s beat and rock'n'roll. The reason for the strange, indefinable flavor of these records becomes more apparent as one learns more about the life and unique personality of the man who played such a large role in their creation.
It's the story of the blending of many different musical and cultural influences, and of the small but remarkable music scene that blossomed out of an innovative, free-thinking youth club organization on the outskirts of Oslo. Its impact may have been limited in a geographical sense, but what happened at the Ski Ungdomsklubb in the early '60s was in many ways a microcosm of the teenage cultural explosion that was shaking the world.
---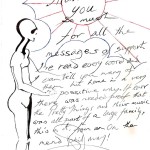 Phil has now been out of the hospital for some time, and is making good progress with his health. He has been very touched by the deluge of letters and cards he's received so far from Pretty Things fans. Please keep them coming.
---