Featured

News

By Harvey Robert Kubernik  This is not the platform or forum for me to display photos of myself with Charlie Watts or a post card he sent me from the road. However, I feel encouraged by musicia

Featured

Articles

By Harvey Kubernik The John F. Kennedy Center for the Performing Arts today announced last month that Motown founder, songwriter, producer, music publisher, and director Berry Gordy Jr.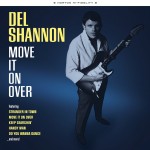 (Norton, LP)
Due to lucky circumstances one night back in the '80s, I found myself face to face with Del Shannon, my very first rock 'n' roll hero. I mentioned that when I was 10 years old, hearing "Runaway" for the first time had proved a life-changing experience. Although I knew he must have endured many variations of my story through the years, I found Del to be friendly, funny, enthusiastic, and genuinely down to earth. I saw him live a couple of times too, and he always tore the roof off the joint. The whole point of which is to give fair warning: this will not be a clear-headed, objective analysis of his rockingest Berlee and Amy sides. I love this stuff. It's an amazing compilation, the first to focus solely on what I consider the renegade rocker's peak period.
Once he freed himself from the clutches of the Big Top label, Del got to play rhythm guitar on all his records. Al Caiola had handled most of the guitar duties going all the way back to "Runaway," although Del did play rhythm on "Little Town Flirt" and a few subsequent Big Top sessions. Hooking up with Detroit's rockin' Royaltones proved a tailor-made match for Del. During this time, he chose some perfectly suited covers in "Handy Man" and "Do You Wanna Dance," whilst also penning some of his best originals.
His own "Keep Searchin'" tackled the British Invasion head on, hitting the Top 10 in late 1964. Its themes of persecution and paranoia were carried to even further extremes on "Stranger In Town," which reached the Top 30 early the next year. Both of these atmospheric, superbly produced records feature Del's piercing falsetto and rock like crazy. One follow up, "Break Up," has a tough chord progression and is quite strong, although it barely made the charts at the time. Another one, the frenetic "Move It On Over," features a scorching Dennis Coffey guitar solo but inexplicably failed to hit. There are so many other delights here, including the Link Wray-like instrumental "Torture," which makes its vinyl debut.
To repeat: I love this stuff. (Dave Gnerre)
Review originally published in UGLY THINGS #33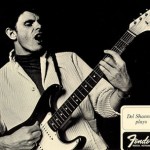 ---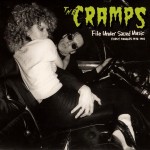 (Munster, Spain) 7" single boxset/CD
The Cramps may have swept to attention in the wake of the '70s punk rock wave, but they were of a different species entirely. This otherness is what makes the Cramps so special. By accident, design or mutated genetic disposition they were able to tap directly into the deep India-ink-black essence that lies at the core of all primal rock'n'roll. What they created with their best music and their live performances—that otherness—was something that existed out-of-time with the rest of the world—and certainly the rest of the music scene. The Cramps' unique vision spawned hundreds of imitators, hopping blindly, stupidly like so many fleas on the back of a big hairy dog. The wanna-fleas may have grokked the mad rockabilly pulse or the voodoo mystique, but the vital essence of it was beyond their understanding. Only the Cramps themselves fully grokked that secret, sacred magic.
If you'd forgotten or, god forbid, never knew just how great the Cramps were, this 10-single vinyl boxset (also available in the more boring CD format) will set you straight in a hurry. Some of the very best of their earliest primal goo-goo muck is here: "The Way I Walk," "Human Fly," "Mystery Plane," "Garbage Man," "TV Set," "Goo Goo Muck," "New Kind of Kick"—the list goes on. Six of these 10 discs are splendid repros of the original 1978-81 singles; four are new pairings with specially-designed cover art in keeping with the all-important original aesthetic. The vinyl box also includes a nifty envelope stuffed with picture postcards.
Liner notes by original Legion of the Cramped fanclub prez Lindsay Hutton seal the deal for this box of Uranium-infused rock'n'roll juice that'll provide thrills and chills for a million years to come. Sacred. (Mike Stax)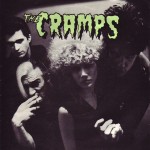 Review originally published in Ugly Things #33.
---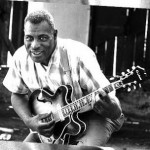 (Get On Down) LP/CD
The Wolf said, "These electric guitars, they got them queer sounds," and the full name of this funky, fuzz-filled fantastic footlong is This is Howlin' Wolf's new album. He doesn't like it. He didn't like his electric guitar at first either. This LP's the famous financial folly (along with Muddy's Electric Mud) by Marshall Chess on his Cadet imprint, trying the youth turn-on via throwin' the roots in the sketch, with fruits like Hendrix in the foreground. The blues purists slagged it, but like much of producer Charles Stepney's work, was later embraced by hip-hop producers and diggers of all stripes.
BUT, when speakin' on this mess-terpiece the cast of cats adept in jazz, blues and soul that form the group is generally left outta the equation. This psychedelic solid-sender carries no less than four guitarists (Phil Upchurch, Pete Cosey, Roland Faulkner), including long-time sideman and geetar goliath Hubert Sumlin. The funky, frisky and free rhythm section, Louis Satterfield (bass) and Morris Jennings (drums), along with Upchurch carried backup duties for many Chess, Cadet and outside artists including Terry Callier, Jimmy Reed, Donny Hathaway's debut, Shel Silverstein, Curtis Mayfield and the Rotary Connection; while Cosey did time in the wild mid-'70s with Miles Davis amongst others. The fevered flights are handled with finesse by this fab group and never descend into overwrought jamminess, while not kid-glovin' the Wolf classics but bringin' a new light to 'em. The "Back Door Man" hisself also shines migh-tee brightly on the insistent-grooved, reverb-drenched track this sentence began with; the plaintive, slinky "Little Red Rooster" and the wah-wah'ed stutter funk of "Down in the Bottom."
The fave-rave of the platter is the haunting, backwoods electric burn take of "Moanin' at Midnight," where you could hear crickets off in the distance if the amps were turned down a notch or two, but this whole disc begs repeated listens. So, if you've got an appetite for the wild, untamed and raucous, pick up this platter that matters! (jeremy nobody, esq)
(Originally published in Ugly Things #33, Spring/Summer 2012)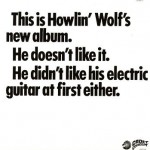 ---