Featured

News

By Jay Dobis Nejat Toksoy, the lead singer of one of the top rock bands in Turkey in the '60s, Mavi Işiklar (1966-70), died on Tuesday, July 9, 2019, after a lengthy stay in hospital d

Featured

Articles

By Harvey Kubernik February 3, 2019 is the 60th anniversary of tragic airplane crash that subsequently became known as "The Day the Music Died," sadly referenced in Don McLean's so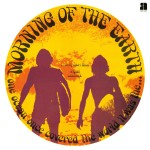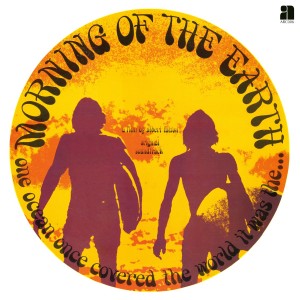 Although all three of these releases are of a piece in that they were soundtracks to surf movies, leave your expectations behind. Forget the hot rods, Fender Jaguars and girls, girls, girls—the amped-up excitement of what most of us consider "surfing tunes" has no place on the other side of the world. Instead, these connect with the stonier, more cosmic side of the lifestyle that one would find in a place like Bali rather than Santa Monica (well, early-'60s Santa Monica, at least). In fact, the mystical pull of Bali plays a strong role throughout and, although the work of a single musician, the sprawling Bali High is the most frenetic and disjointed of the trio. Recorded by Hawaiian virtuoso Michael Sena, this epic double LP release was filmmaker Stephen Spaulding's attempt to recreate the vibe of the unlicensed music of his '60s and '70s heroes that he used to cut the original film. Sena effortlessly reproduces the feel of Santana, the Stones, Marley and more, but with an early-'80s production that puts his guitar somewhere on the slightly more soulless Satriani/Zappa axis, with a slick fusion production. It's diverse—and admirable—enough to merit a first listen, but doesn't hold up as anything you'd want to return to.
The other two reissues are more of a piece, utilizing a consistent host of Australian rock and country artists. G Wayne Thomas, who only released one album under his own name in 1973, made his first appearance on 1972's Morning Of The Earth soundtrack, giving an appropriately we-are-all-the-universe feel to the title track. Several other one-hit (or no-hit) wonders offer up singer-songwriter tracks that amble on pleasantly enough, but don't justify the label hype of "psychedelic" music (with the rare exception being prog outfit Tamam Shud's floaty and brilliant "Bali Waters," which sounds like an outtake from Islands-era King Crimson).
Thomas handles all the songwriting chores on 1973's Crystal Voyager, which is the most cohesive of the set. Given two full sides, he finds the stoned soul of the classic Eastern Hemisphere surf trip, leading a band that's able to develop a buoyant, country rock/soft-sike stride and makes the LP feel like more of an actual album than a soundtrack. (Alex Stimmel)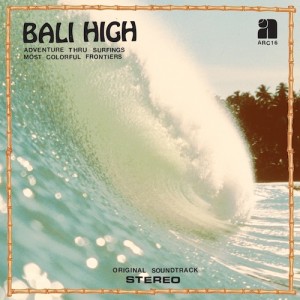 ---
By Doug Sheppard
The combination of an unbearable mainstream and inadequate underground made the '80s the worst decade of the rock 'n' roll era. Hardcore, postpunk and thrash metal played out quickly as MTV, radio and major labels spattered the manure of crass, overproduced corporate music awash in synthesizers and obnoxious loud drums. Worse, conformity that rejected the '60s counterculture pervaded throughout society, giving rise to religious fanatics and other ignoramuses (e.g., the PMRC) who sought to censor what little truly alternative sounds were out there.
If you didn't fancy derivative, wimpy college rock that rocked only slightly more than Peter, Paul and Mary, there wasn't much — and by the late '80s, there was virtually nothing. Punk and metal were mostly clichés, the garage revival was going nowhere, and rock 'n' roll in general lay dormant. Into this late '80s void came a louder, noisier underground as heard on new labels like Sub Pop and Amphetamine Reptile.
The story of Sub Pop is well known, but Amphetamine Reptile went undocumented — until now. The Color of Noise tells the story of a label that was essentially Sub Pop's evil twin: rawer, ruder, darker and more provocative — yet almost as influential in making the 1990s better than the 1980s and helping lay the groundwork for the future.
Amphetamine Reptile (named after a slight mishearing of Motörhead's "Love Me Like a Reptile") reflected the ambitions of its owner, Tom Hazelmyer, a guitarist and veteran of such Minneapolis bands as Todlachen and Otto's Chemical Lounge — not to mention the US Marines — who founded the label to put out records by his noise rock combo, Halo of Flies.
Like Sub Pop after its humble beginnings, Hazelmyer soon found an audience of dissatisfied youth ready to embrace his iconoclasm. His label signed more likeminded noise rockers like the Cows, God Bullies, Unsane, Boss Hog and the band that put AmRep on the map, Helmet. As the releases and European tours for AmRep acts mushroomed, so did the imprint's rep for provocative artwork (by renowned artists like Frank Kozik, Coop and Derek Hess) and uncompromising DIY ethos. If the ugliness and outrage of AmRep bands reflected distaste for the '80s itself, who could blame them?
Hazelmyer himself and every AmRep band of significance is interviewed, as are sleeve artists, label employees and outside observers like Jello Biafra. The Color of Noise serves as much as a bio of Hazelmyer — also a restaurateur and print artist — as it does the story of his label, but that makes sense, as the two are inextricably linked. The cinematography is first-rate, interspersing quality old clips of AmRep bands in various clubs worldwide with colorful presentations of flyers and sleeves and, of course, interviews with the provocateurs who shared Hazelmyer's vision.
The parallels to Sub Pop are striking. Both hailed from cities — Seattle and Minneapolis — that produced some of the greatest local rock scenes of the '60s. The labels not only did joint releases, but saw overlap in bands that recorded for both. And just as Sub Pop went big with the rise of Nirvana, Helmet's ascent to platinum status with Meantime in 1992 ensured that AmRep (which then sold Interscope Helmet's debut, Strap It On) would be a viable business proposition for years to come.
Or at least until 1998, when Amphetamine Reptile went dormant — with only sporadic releases since. But even if it didn't last as long as Sub Pop, which continues to this day, its influence is almost as significant. The 1991 revolution that turned many heads in the direction of alternative sounds was mostly spurred by Nirvana, but Helmet — and therefore AmRep — was also part of the mix. Doom metal, stoner metal, garage rock and the psychedelic revival all existed before then, but undoubtedly got a boost when, yes, the alternative briefly became the mainstream and told impressionable teens that there was something else out there.
Today's mainstream might be worse than ever, but the underground is healthy. We owe Amphetamine Reptile and other vintage indie labels gratitude for laying — or at least strengthening — the groundwork when bands didn't have the reach and immediacy of the Internet. And we have The Color of Noise to thank for preserving an interesting piece of rock 'n' roll history in this fine documentary.
---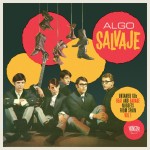 As the year drew to its close, we asked our writers to submit a list of their personal favorite reissues and such for 2014. Against all odds, some of them managed to fight through the fog and fug of the holidays and complete the assignment. Here's what they came up with…
Mike Stax (Editor)
Favorite single artist reissues:
The Bonniwell Music Machine – S/T (Big Beat) 2-CD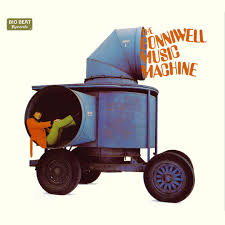 The definitive collection of the second-phase Music Machine. The Bonniwell Music Machine album expanded to include all of the contemporaneous non-LP singles, along with a trove of demos, outtakes and alternate mixes. Expertly compiled and annotated by Alec Palao, who also was responsible for…
The Seeds – Singles A's & B's 1965-1970 (Big Beat/GNP-Crescendo) CD
Big Beat's comprehensive reissue series of the Seeds' catalog concludes with this great collection of all of the band's singles, from 1965's plaintive "Can't See to Make You Mine" to 1970's gut-wrenching "Did He Die." Alec Palao's detailed liner notes spanning this entire series also serve as the ultimate Seeds biography, shining light on every facet of their story, including special attention to all of their recording sessions.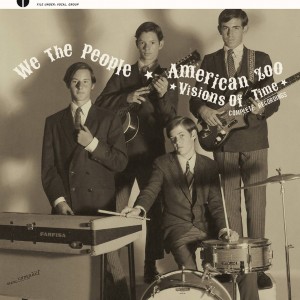 We the People/American Zoo – Visions of Time (Guerssen, Spain) LP/CD/DL
Not to be confused with the well-known Florida band, this edition of We the People were based in LA and released a handful of singles under that name and as American Zoo. We the People/American Zoo resided in that shadow-shrouded corner of the '60s garage band universe where brooding teenagers spent long, solitary hours listening to Byrds and Bob Dylan records and were duly moved to write somber, soul-searching minor key songs with titles like "Feelings of My Emptiness," "Back Street Thoughts" and "Who Am I?" It's an intoxicating recipe when it's done right, and American Zoo did it right. A class package from the Guerssen label including informative liners by Gray Newell.
---