Featured

News

By Harvey Robert Kubernik  This is not the platform or forum for me to display photos of myself with Charlie Watts or a post card he sent me from the road. However, I feel encouraged by musicia

Featured

Articles

By Harvey Kubernik The John F. Kennedy Center for the Performing Arts today announced last month that Motown founder, songwriter, producer, music publisher, and director Berry Gordy Jr.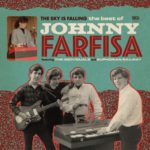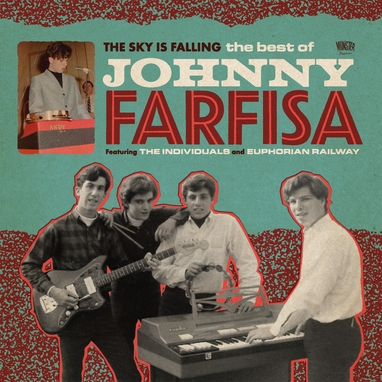 Hot on the heels of Matteo Bocci's fine piece on Johnny Farfisa in UT#44 comes this stellar compilation of the musical exploits of one Andy Cahan a.k.a. Johnny Farfisa. Having previously been represented only by a Moxie EP from 1980, this collection rights many musical wrongs by making most of this material available to the public for the first time.
The first grouping of tracks by his outfit the Individuals is represented by not one but four fine versions of "She's Gone Away," all of which kick mightily. Set amidst a frantic pace, stop-start Farfisa breaks and screams that could only come from the most monstrous of burgeoning sex drives, this track is a primitive ride through all that is right and honest in the world.
The monstrous "The Sky is Falling" bears all the unmistakable earmarks of the East Coast sound and a strong nod the Rascals with its soulful delivery and knuckle-dusting backbeat. Apart from the fact that it rocks righteously, it has no problem with throwing in some unexpected breakdowns which I find irresistible.
The haunting "Monkey on My Back" is a gloomy cautionary tale that seems odd coming from kids of this age but it's enthralling nonetheless as we follow the protagonist down the dark alleyways of addiction.
The pimply fun continues on into Andy's next outfit from '68, the wonderfully named Euphorian Railway. There is a revamped version of "The Sky is Falling" which somehow manages to top the Individuals take by leaps and bounds, adding some much needed backups and an extremely busy bass line that propels this track somewhere else. "She Showed Me" and "I Thought I Knew You" echo the Youngbloods earlier material with the loose but propulsive groove, dual vocals and the underlying moody folkiness; the latter showcasing a staggering lead break. "On My Way to the Sun" sounds like a glorious mix of the Rascals and the Vagrants with a suitably trippy mid-section, while the astonishingly great "Nothing and No One" is a beautiful, faintly psychedelic number that just drips with emotion and contains a wonderfully bizarre tempo change.
Add to the mix a full color booklet/insert and liner notes by Mike Stax and you have one enticing proposition. (Eric Reidelberger)
Order here.
---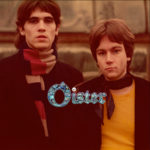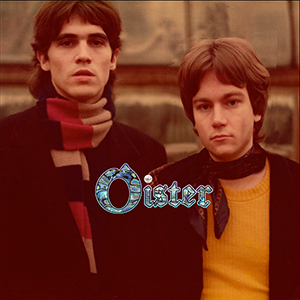 Heaven-sent for fans of classic '70s pop, this is the first ever release by the legendary Tulsa outfit comprising Dwight Twilley and Phil Seymour who would soon thereafter become the great Dwight Twilley band. The Twilley band were a unique hybrid of harmonic Anglophile pop/rock and rockabilly who released two brilliant albums on Shelter—one very polished, one much earthier—before the two principals went solo. Oister was the same but different. The differences may come down to recording technique or simply the youth of our heroes.
There is a charming fragility and innocence here not found in the later Twilley or Seymour stuff. And a dreaminess: indeed much of this is the embodiment of the term 'dream pop' and should appeal to a whole host of people who find the concept of power pop anathema. And the current crop of Big Star fans. The lo-fi aspect will also appeal to fans of DIY. There's a little bit of the baroque but for the most part it's spirited, minimalist early Beatles/Hollies-style pop rock, with a rootsiness learned from early mentor and former Sun artist Ray Harris, and the frequent prominence of Twilley's piano lets you know it's the '70s. Most of the songs here were later rerecorded for official release, including the sublime "You Were So Warm," but even a lot of the re-recordings have only appeared on Twilley rarities collections, and the versions are strikingly different. The material is uniformly strong; the never-before-released "Pop Bottle" is a stunner.
Thank god for the current power pop revival and Hozac for this release: hopefully it will lead to a wider appreciation of Dwight and Phil and all their recordings. Now can someone put it out on CD for me please? (David Laing)
---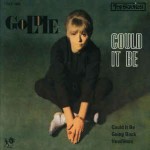 At the end of 1965, Goldie—a.k.a. Genya Ravan—found herself solo in the England, her Gingerbreads having returned to home to America without her. So in January 1966 she recorded, "Could It Be," a lovely slice of big production blue-eyed soul written by Denny Cordell and Jamaican singer Tony Washington, "Could It Be." The track was not released at the time, but has now been salvaged from an Emidisc acetate and etched into heavy seven-inch vinyl by the Top Sounds label for your listening pleasure.
Andrew Loog Oldham signed her to a management deal around the same time, and produced what was to be her debut solo release, a sublime version of a newly-minted Goffin-King number, "Goin' Back," arranged and conducted by Art Greenslade. The single was issued on Immediate in February with the Oldham-scribed B-side "Headlines," a brassy soul number with cinemascope lyrics later recorded at a much faster tempo by Chris Farlowe. Unbeknownst to Oldham and Goldie, though, Dusty Springfield also had plans to record "Goin' Back," and when she got wind of Goldie's version, she threw a fit. In the subsequent tempest in a teapot—detailed in the liner notes—Oldham agreed to withdraw the release, clearing a path for Dusty to take the song into the UK Top 10 that summer.
"Goin' Back" and "Headlines" make up the flipside of this excellent three-song EP, which comes in a classy full-color sleeve with a booklet insert. (Mike Stax)
---