Featured

News

By Harvey Kubernik Guitarist Jan Savage, who was born Buck Jan Reeder, of the American rock band the Seeds died in early August, according to a report in The Ada News and a subsequent Fac

Featured

Articles

By Harvey Kubernik CHRIS HILLMAN is arguably the primary architect of what's come to be known as country rock. On November 17, 2020 BMG Books will publish his autobiography Time Between: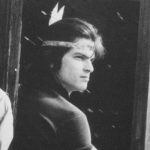 By Harvey Kubernik
Guitarist Jan Savage, who was born Buck Jan Reeder, of the American rock band the Seeds died in early August, according to a report in The Ada News and a subsequent Facebook posting that announced his passing.
Formed in 1965 in Los Angeles, the Seeds, guitarist Savage, keyboardist Daryl Hooper, drummer Rick Andridge and singer Sky Saxon were an influential pioneering psychedelic and garage rock outfit who offered a whole lot more for pop culture than their hit single "Pushin' Too Hard."
The well-received Seeds long form 110+ minute movie documentary THE SEEDS Pushin' Too Hard, directed and produced by Neil Norman for GNP Crescendo was initially released in 2015. Norman conducted extensive new interviews about the Seeds. Subjects lensed by Norman include Iggy Pop, Mark Weitz of the Strawberry Alarm Clock, Johnny Echols from Love, Kim Fowley, photographer Ed Caraeff, deejay Rodney Bingenheimer, Richard France, a roadie from their heyday, the Bangles, concert promoter Jim Salzer, Bruce Johnson of the Beach Boys, and myself. Humble Harve (Miller), the onetime KHJ and KBLA DJ who supported and introduced the Seeds at Los Angeles area shows in their heyday is also featured in a voice over capacity.
A handful of years ago Ace Records in the UK reissued the domestic GNP Seeds' expanded edition Future and Raw & Alive albums were re-released in 2014 as double disc sets on the 60 year old independent GNP Crescendo label, following 2013 reissues The Seeds and Web of Sound. Earlier this decade Ace distributed a new vintage Seeds' collection, Singles A-sides and B-sides 1965-1970. The original single versions of the Seeds' celebrated run of 45s. Includes the garage classics "Can't Seem To Make You Mine" and "Pushin' Too Hard" along with many non-LP items, including the bands swansong 45s on MGM.
"Of all the Nuggetarian bands that came to psychedelic light in the Gar Age, the Seeds brought rock back to its most hypnotic elementals," proclaimed writer, musician, Patti Smith group member, and Nuggets box compiler/producer, Lenny Kaye who emailed me in March 2015. "This docu-drama provides a heartfelt insight into the band's inner universe, their time and place, a behind-the-scenarios look at a group whose impact would resonate throughout the coming of punk and beyond. We are truly up in their room, and it feels so good…"
In the June 15, 2009 LA Record website, Nels Cline, current Wilco guitarist, posted a comment when having learned about the death of Saxon. In My First Rock Idol, Cline wrote, "I am truly saddened to learn of the death of Sky Saxon. As a boy growing up in Los Angeles, Sky Saxon was my first rock idol. The Seeds' music was important to me, sure, but Sky's amazing charisma—as he appeared rather ubiquitously on TV shows like Boss City and The Groovy Show and American Bandstand in 1966—67 was galvanizing. I would stare in disbelief as he—clad in shiny satin Nehru shirts bedazzled with some gaudy brooch—would gyrate around lasciviously, holding the microphone in every cool way imaginable. He seemed from another planet. I thought he was amazing. I feel lucky to have ever even seen him on TV, yet alone to have played some wild, extemporaneous psychedelia with him. They say Mick Jagger copped tons of his moves and style, and I believe it. But there was so much more to this man that remains to be revealed."
Future Star Wars director/producer, George Lucas, in his 1967 student film at the University of Southern California, The Emperor, profiling KRLA DJ, Bob 'Emperor' Hudson, used the Seeds' "Rollin' Machine" in the soundtrack at the top of his movie.
I interviewed Jan Savage and Daryl Hooper in 2014. Portions of our conversation were published in my book Turn Up The Radio Rock, Pop and Roll in Los Angeles 1956-1972.
"When we recorded with a bass player on our recordings, Harvey Sharpe, he brought a new perspective to the low end and that freed up Daryl from playing piano bass to be more creative," explained Savage, who was always proud of his Native American Indian heritage.
"In 1965, before I met Rick, Daryl and Sky and before we first did any recording, I lived in South Hollywood, near the Melrose and Vine area. Many of the starving musicians lived in that neighborhood. The Byrds, Sonny & Cher, when they were Caesar & Cleo… Everybody within one year had a hit. In 1966 the Doors were our opening act at college concerts up and down the California coast. We had the same booking agency."
The Hooper and Savage team also commented on a few recordings by the Seeds, including their urgent care plea, "Can't Seem to Make You Mine" selection. Jan Savage sheds some light on their infectious and enduring recording.
"Compared to the other things we were doing in clubs at that time, like 'Pushin' Too Hard' and 'No Escape,' that song was a change of pace. And we needed something like that to show development and a little bit of originality."
"In the early material," reinforced Hooper, "Sky would have different relationships with ladies, some good some bad and a lot of the music of that era it was a good time. Love was portrayed or perhaps a not-so-good love happening story that occurred. 'Can't Seem to Make You Mine' was about a girl again. Longing for and trying to make things right, and couldn't quite do it. They were simple stories. But they were good stories."
"As far as 'Pushin' Too Hard,' Sky wrote the lyrics to the song and we kind of came up with the beat and the rhythm to it," remembered Hooper.
"It was written about a girlfriend, who literally was raggin' on Sky all the time. It was sort of that intense driving song we would perform in clubs. We found that everyone got up and danced. We were on tour with Buffalo Springfield, the Shadows of Knight and our record was just starting to be played. And we would hear it riding on a bus. 'Listen. There's our song. This is cool.' And by the time we got back to Los Angeles we had a huge record. Behold, the next gig in LA there were hundreds of screaming fans. We were a little bit in awe of the situation. Any recording artist has that dream but you can't predict it or know when it might happen.
"'Mr Farmer,' Hooper recalled, "I can tell you I literally wrote the music to that song. I woke up at three in the morning with the tune going through my head. I got up, I put it on a little recorder and in a few days I presented it to Sky. 'What do you think? Wanna write some lyrics?' And he immediately did and it produced that song."
Daryl Hooper and Jan Savage both provided fond memories of their drummer Rick Andridge.
"Rick was the basic foundation," stressed Savage. "He was on the beat all the time. We could depend on Rick whether we were on stage or in the studio. He counted it off and was on the beat. He didn't have to worry about speeding up in the middle of the song, or slowing down somewhere else. You knew he was right on it."
"I think the Seeds as a whole played off of one another," Hooper underscored. "It took four people to make the Seeds. Sky couldn't have done it without us and we couldn't have done it without Sky. He was the lyricist and the front man and we were the foundation behind him that came up with the melodies, chord patterns and rhythms. We all had out own little job. We worked together. Put it in here or there. It was a team. Basically, in a nutshell, you had four people that clicked together as musicians.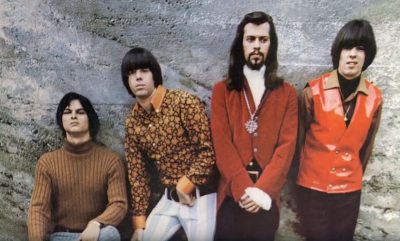 "The audience could not tell that we hadn't been playing together for years. "Sky started writing some lyrics," mused Hooper, "and would come to us. I'd play a few chords. Jan would play a little lick on the guitar. All of a sudden, sometimes within ten minutes a song would materialize.
"We started at Bido Lido's. In two months we were adding originals into our set and we found that the audience was responding more to our songs than the cover songs. One night we looked at each other and said, 'The audience is responding to our songs. No more cover versions.' From that day on we did no more covers.
"On the television shows we did they were mostly lip sync. You got used to it. That was the technology of the time. You had no choice whatsoever. Most shows did not have the technology to have you come out sounding decent live. That was the way it was. Some of the times Sky's vocals were live. We got used to it OK. They were playing your music in the background. Your instrument may not have been plugged in but you're still playing right along with it, and singing along with it."
"The best songs come from personal emotion," concluded Savage. "There were a lot of complimentary things we did together."
"We did an album A Full Spoon Of Seedy Blues," emphasized Hooper. "Muddy Waters wrote one of the songs and played harmonica on the session. It was at RCA. It was a very fun time. Sky had met Muddy and they clicked. Sky played some of his songs, sang them. He talked Muddy into coming to the session with his guitar player, Luther Johnson."
"That was the first time we met him. And talk about a down to earth guy," beamed Savage. "He was fantastic. He really liked us. It was an amazing experience. One of the most memorable sessions. The greatest compliment he ever gave us," marveled Savage, "was, 'You have a lot of soul for white boys.'"
© Harvey Kubernik 2020
Music historian Harvey Kubernik saw the Seeds at the 18,000 seat Hollywood Bowl in 1967, and venues all around Southern California 1966-1968.
Kubernik is the author of 19 books, including Canyon Of Dreams: The Magic And The Music Of Laurel Canyon and Turn Up The Radio! Rock, Pop and Roll In Los Angeles 1956-1972. Sterling/Barnes and Noble in 2018 published Harvey and Kenneth Kubernik's The Story Of The Band: From Big Pink To The Last Waltz. For 2021 they are writing a multi-narrative book on Jimi Hendrix for the same publisher.
Otherworld Cottage Industries in July 2020 has just published Harvey's 508-page book, Docs That Rock, Music That Matters, featuring Kubernik interviews with D.A. Pennebaker, Albert Maysles, Murray Lerner, Morgan Neville, Michael Lindsay-Hogg, Andrew Loog Oldham, John Ridley, Curtis Hanson, Dick Clark, Travis Pike, Allan Arkush, and David Leaf, among others. In 2020 Harvey served as Consultant on Laurel Canyon: A Place In Time documentary directed by Alison Ellwood which debuted on May 2020 on the EPIX/MGM television channel. It just received three Emmy nominations.
Kubernik's writings are in several book anthologies, most notably The Rolling Stone Book Of The Beats and Drinking With Bukowski. He was the project coordinator of the recording set The Jack Kerouac Collection. He has just penned a back cover book jacket endorsement for author Michael Posner's book on Leonard Cohen that Simon & Schuster, Canada, will be publishing this fall 2020, Leonard Cohen, Untold Stories: The Early Years).
---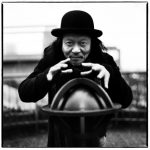 By Bill Furbee
WHEN I LAST SPOKE TO DAMO SUZUKI – the influential performer perhaps best known for his years spent as the singer of Krautrock godfathers Can – the world was in a different place.
"Energy is the most important substance for everybody's life, not only music-making," he told me in an interview for Chicago's Newcity just one month ago. "I like to have only positive energy, because this world is really dark enough, so, why should I make something dark? You can share this energy as well, in a good performance."
That upcoming Chicago appearance, along with the rest of his tour, has now been postponed in the wake of government mandates to avoid crowds and shelter in place.
And so, like the rest of us, Damo has been staying at home. "I don't have a job at the moment," he says. "It's not possible to do anything. I cancelled my US tour, I cancelled my Italian tour … in May I might have some other concerts, but I don't know what's going to happen," he reports from his home in Cologne, Germany, while opening the stopper to pour himself a Kölsch beer.
"But it's okay," he tells me. "Maybe (this is) an opportunity to make something else." He reflects for a moment, then beams a wide smile. "Cheers!" he says, lifting a foamy glass of beer to the camera on his computer monitor.
I'M SO GREEN
At 70, Damo is considered an at-risk individual for illness from COVID-19.Those individuals – older adults, and those with underlying health conditions – have been urged to take special precautions to minimize the likelihood they would fall ill. Fortunately, Damo already practices daily rituals for both mental and physical health.
"I was in a hospital for three years," he reminds me [Damo was diagnosed with colon cancer in 2014]. "After that, I'm taking much better care of myself. It's always important to have really good immunity. I'm keeping my body condition as good as possible."
He points out that the home he shares with his wife is outside Cologne's downtown core – and "only three steps from a huge park," where he exercises every morning. "I like to hear birds singing, I like to see a blue sky. I like to be there with just my body, being in nature."
As he told me during our last conversation, he begins each day with the same routine: "The first thing I do, I stand in front of a mirror and [look at] myself, 'I am Damo, I have a responsibility for this person. Keep a smile on, don't get angry; if it's possible, support people; so that I'll be happy at the end of the day.' If you have a good feeling to share … then you'll have a much better experience." He considers it "being good to Damo Suzuki."
He added, in a message leading up to this second call, "I think positive and often laugh."
DAMO SUZUKI'S NETWORK
Our modern world is one swimming in too much information – and, during times like these, managing your intake of that information is even more important. As news and misinformation spreads about our present-day global issues, Damo stresses the importance of not losing touch with oneself.
"If you know yourself," he advises, "and you're not so much influenced by information, you can live better." Too much information, he worries, can wear us down. And especially vulnerable are those desperate for an answer.
"Most people don't have anything to believe," he feels. "So they must [take in] every information, so they get so much fear, and so much panic, and so they are not free. It's a very difficult choice," he says, of "which information is correct."
Not to suggest it's wise to ignore the world around us.
"Don't put your head in the sand," Damo cautions. But, he continues, "you must do things which you actually like to do. Concentrate on these things, besides immunity, and make something."
He also believes in the importance of healthy eating, and confesses a fondness for oysters. "Positive thinking comes from good food as well. If you eat really good food, you'll be happy," he believes. "Train your soul, and train your body. That is all you can do. To take natural things is always good."

FUTURE DAYS
With tour dates around the world being postponed or cancelled, many modern-day musicians are finding themselves embracing the concept of virtual concerts, or revisiting the home recording process; not so much, in Damo's case. "I don't make anything about music, because I make music on the spot," he says. As an improvisational collaborative artist, his creations are rooted in the belief that fellow musicians – sound carriers, he calls them – limit the information they share before setting foot on stage.
But, he is a big film buff. "I watch a movie every night," he points out, and strongly prefers his DVD collection to turning on network programming — in consideration of controlling his own schedule, rather than being told when to tune in.
"I like to have my own time, that's why I like to watch DVDs more than [films on television]. I especially don't like to watch [television] news, because it's at 8 o'clock, exactly at 8 o'clock you must be controlled to move, everybody does that. [But] I can control my own time," he says.
Using that time wisely is paramount for Damo."People [are] searching things on the internet about this virus, using so much time, instead of making simple things, [like] cooking something, or baking cakes. You're doing [that] for yourself. Too much believing in information is quite dangerous. Because you're losing your time."
He reminds me that, regardless of age, time is in limited supply for all of us.
"Everybody has a short time, a life, [so] why must you spend so much time to get so much information, it doesn't help anything. It's better to get a good book." As a devout Christian, Damo reads the Bible daily and has even quoted passages in some of our communications.
"I'm quite … I can't say happy at the moment," he laughs. "After this pandemic is over, I think many people [will] change themselves. I hope many people find their own life, how to live. How to decide, and how to make actions. To find their own way, and not only influenced by information. Better information you can give to the people, but not always taken from mass media, mainstream, conspiracy source, [all] is quite dangerous because it's taking too much time. It's better to have your own time.
"How weak is our society, if things like this have happened?" he continues. "There is no answer. You can see it now. You're almost like in a jail. If you get the time again, then think different, more simple things. If you have your own way, it helps you quite a lot. It's a great essence, to health, body and soul; it's the most important thing. So everybody should think about this. Because it's the beginning of everything." •
Author Bill Furbee happily makes his home in the hills of Kentucky, where he collects antique organs and ventriloquist dolls. He's also a music heritage enthusiast, and has written for Ripley's Believe It or Not!, Cincinnati CityBeat, Chicago's Newcity, Detroit Metro Times, Ugly Things magazine, and many other fine publications.
---
By Harvey Kubernik
Paul Krassner, the writer, investigative satirist and free speech advocate, who published the groundbreaking counterculture periodical, The Realist, died at his home after a brief illness in Desert Hot Springs California on Sunday, July 21, 2019.
People magazine cited Krassner as "the father of the underground press." The activist and author replied, "I immediately demanded a paternity test."
Krassner was hailed by in the pages of Playboy: "Krassner lives in a world where Truth and Satire are swingers, changing partners so often you never know who belongs with whom."
George Carlin and Lenny Bruce admired Krassner's work and were inspired by him. Krassner interviewed Bruce for Playboy in 1959 and became a confident of Bruce and edited his autobiography, How To Talk Dirty and Influence People.
Krassner was born April 9, 1932 in Queens, New York. In the 1950s he studied at Baruch College in New York, before embarking on a stand-up comedy career booked as Paul Maul.  He started his self-published journal The Realist, in 1958. His literary career actually began at Mad magazine and writing for The Steve Allen Show. The Realist developed a forum for a satirical view of America, and Krassner provided an outlet for his group of friends that included Lenny Bruce, Groucho Marx, Norman Mailer, Phil Ochs, Timothy Leary, Terry Southern, Dick Gregory and Mae Brussel, Abbie Hoffman and Jerry Rubin with whom he founded the Yippies, (Youth International Party) in 1968. The Yippies protested America's involvement in the Vietnam War at the 1968 Democratic National Convention.
---