Featured

News

By Harvey Kubernik I am so deeply saddened by the death of Gary Stewart, a veteran music and recording executive who had a lifelong devotion of service to the music in any capacity he hel

Featured

Articles

By Harvey Kubernik I am so deeply saddened by the death of Gary Stewart, a veteran music and recording executive who had a lifelong devotion of service to the music in any capacity he hel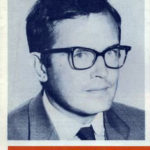 By Harvey Kubernik 
Jack Good, producer of the landmark Shindig! television series passed away on September 24, 2017.  I learned the news from deejay Rodney Bingenheimer. Good also produced a very early TV special Around the Beatles in 1964.
Shindig! was a seminal pop and rock music series that changed the music and frame game. It debuted September 1964 and ran through 1965 and was shot in L.A. at ABC Prospect Avenue Hollywood studios Initially it was a weekly half-hour spot that was extended to two weekly half hour episodes. No Jack Good, no MTV.
I went to live tapings as a teenager. I cited the program in my 2004 book Hollywood Shack Job: Rock Music in Film and On Your Screen. Rodney saw the Animals and the Stones. I have a fond memory of the Four Tops. Live vocal track from Levi and the group over a pre-recorded track by the Shindig! house band. The show might have aired nationally in black and white but what I saw was in living color. The Four Tops were clad in matching iridescent green suits, moving to "I Can't Help Myself (Sugar Pie Honey Bunch)."
Andrew Loog Oldham was the manager/record producer of the Rolling Stones 1963-1967 who booked the Stones on Shindig! in 1965. It's an episode that also featured Howlin' Wolf. In  Hollywood Shack Job, Oldham told me, "The British fashion business was the first pop business. At the same time poor British pop music had its moments, grand magical moments like Jack Good's TV shows, Oh, Boy! and Boy Meets Girl, but the music we had was hardly exportable. All that ever got out and onto the Ed Sullivan TV show and the American airwaves was the one-offs and the freaks—Acker Bilk, Jackie Dennis and Laurie London.
"How vaudeville and World War II begot a middle class trad-jazz which begot skiffle and imitative well-meaning pop and eventually this little cluster of about 300 white kids with a passion for rhythm 'n' blues. How before the Beatles there was a Jack Good, Eddie Cochran, Little Richard, Buddy Holly, Billy Fury, Marty Wilde and Cliff Richard and the Shadows that ran that first all-important mile."
In my book Turn Up the Radio! Rock, Pop, and Roll in Los Angeles 1956–1972, singer/pianist Ian Whitcomb reflected on Shindig! to me. "I had been a guest several times on producer Jack Good's TV series, Shindig!, that was filmed in Hollywood at ABC-TV. Jack had a background in drama at Oxford. When he did the earlier Oh Boy! television music series in England, he had everything organized and synchronized. So Jack saw the dramatic potential of rock 'n' roll. To that point, it hadn't been exploited or explored in this country. You simply had teenage kids dancing with each other on the Dick Clark shows. Jack had this dramatic view. The Shindig! shows were done live, and the backing tracks of the music were done on Melrose Avenue at Nashville West, next to Nickodell Restaurant near Paramount Studios. It took a week to make a Shindig!"
In a 2000 interview I talked about Shindig! with keyboardist/arranger/composer/and producer Jack Nitzsche. "I spent a day with Howlin' Wolf on the set of Shindig! I went down there with the Stones, and Sonny & Cher were there, too.  So Sonny introduced me to Howlin' Wolf and I was speechless.  He was imposing.  There was a sweetness in there you could see.  And anyway, we were sitting there for a long time and he was sitting next to me and he had a friend with him who was a little older, and strange.  He wore a cowboy hat, boots and a bolo tie.  Western attire.  We sat together and I was content just to sit and not even speak.  Just to be in the man's presence, ya know.
"So, after a while, we got to talking and he became more comfortable.  So did I.  He said, 'I didn't introduce you to my friend.  Jack, this is Son House. . .'  I'm sitting with Wolf and Son House.  I saw the Stones sitting around Howlin' Wolf when he performed.
"You should have seen the take they stopped. They made him stop in the midst of a take.  'Cause he was like 300 pounds.  Huge and he had a toy harmonica, a tiny harmonica that he would put in his mouth.  He could hold it between his lips.  Oh man. So, he got up there on stage to do his set and he put that little harmonica in his mouth.  That was the surprise.  The band was playing, and it came time for the instrumental and he was kinda dancin' around when he came up again for air, he was playing harmonica and holding the microphone.  It was theatrical and funny stuff for the fish fry.  I had to use a Wolf track on Blue Collar.
"I met Leon Russell with Jackie DeShannon; she introduced me. Leon at the time was playing piano in a bar in Covina. He was an innovative piano player. He was good. In those days it was real hard to find rock 'n' roll piano players who didn't play too much. Leon talked the same language. You could really hear Leon play in the Shindig! television band. I put him in the TAMI Show band, and he's all over the soundtrack. I knew Leon would emerge as a band leader."
In 1985, I watched a Marvin Hagler and Thomas Hearns boxing match with Jack Nitzsche and Denny Bruce inside Bruce's Bel-Air home. That night Nitzsche touted and endorsed Good's telegenic musical vision but also lamented network executives who couldn't handle race mixed recording artists vocalizing together on camera in their early 1964 Shindig! TV pilot. Our current politically correct climate prohibits me from printing Jack's specific memory statement and exact racist wording of a cautionary remark he heard at the time uttered from a couple of former  ABC programmers and censors. In addition, brass also didn't want Jack's Caucasian wife, Gracia, a studio background singer and a regular member of the Blossoms, Shindig! regulars, to appear on the weekly series with them.
By January '66 Good had his final argument with ABC executives, splitting from Shindig! He went on to produce the locally shot TV special 33 1/3 Revolutions per Monkee that was broadcast on NBC-TV on April 14, 1969. Fats Domino, Little Richard, Jerry Lee Lewis, the Clara Ward Singers, the Buddy Miles Express and Brian Auger, Julie Driscoll and the Trinity were the guests.
Harvey Kubernik is the author of 12 books, including Leonard Cohen, Everybody Knows, and Neil Young, Heart of Gold.  In April 2017, Sterling published Kubernik's 1967 A Complete Rock Music History of the Summer of Love. Kubernik's literary anthology Inside Cave Hollywood: The Harvey Kubernik Music InnerViews and InterViews Collection, Vol 1 will be published during November 2017 by Cave Hollywood.    
---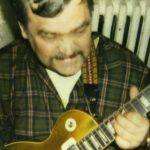 By Alan Bisbort
The first time I saw Bruce Hampton, he was standing on the tiny stage at a suburban Atlanta "teen scene" venue reading the contents off the side of can of spray paint. This was in 1968. A sweaty, short-haired guy in a button-down-collared shirt with the build of a middle linebacker, Hampton looked out of place accompanied by two guitarists, a bassist and drummer all with hair so long you could not see their faces and all of whom were playing as loud as fire engine sirens. Needless to add, I had never seen anything like it in my 15 years on this planet. Nor had the handful of other brave teens whose parents had dropped them off at the alcohol-free club in the shopping mall. A much larger crowd of teenyboppers were milling about in the parking lot outside, having been driven from the room by the psychedelic noise created by the Hampton Grease Band. Years later I learned this was just one of the many ill-advised gigs the band's manager had secured for them prior to their signing a record deal with Columbia, which released their one and only album, the epic double-LP package Music to Eat.  (On which was a cut called "Spray Paint").
Not too long after that, the band—Hampton on vocals and dada vibes, guitarists Harold Kelling and Glenn Phillips, bassist Mike Holbrook and drummer Jerry Fields—began appearing at free shows in Piedmont Park, the downtown Atlanta hangout for hippies, druggies, bikers and most of the runaways in the southeastern US. Soon enough, on the strength of these monumental free gigs, the Hampton Grease Band would wow hundreds of thousands of "freaks" at the two Atlanta Pop Festivals and regularly share bills with Jimi Hendrix, the Allman Brothers Band, Grateful Dead and even Captain Beefheart & his Magic Band. Bruce was, in fact, a Southern-fried version of Don Van Vliet, with a warming touch of Sun Ra. To my fragile eggshell mind, Hampton, and his band, provided an epiphany of sorts—showing me that music could go beyond mere recitation of clichéd boogie lyrics and shoddy playing and take you to places you never expected to go.
The Hampton Grease Band carried on for a few years, then members drifted off to pursue their own musical muses. Phillips and Kelling went on to form their own bands (a live recording by Phillips' band was favorably reviewed in UT #44). Over the next four decades, Hampton added the honorific "Colonel" to his name and recorded a few solo albums (including the unsurpassably strange One Ruined Life of a Bronze Tourist) and became a major force in the jam band subculture that flourished under the banner of H.O.R.D.E. He fronted several bands of his own, including the Aquarium Rescue Unit, Fiji Mariners and Codetalkers, and served as a mentor to many young, gifted players who've since gone on to productive musical careers.
In the 1990s, during one of his passes through Washington DC, where I then lived, Hampton contacted me through a mutual friend and I spent a day museum-hopping with Bruce and members of his band, one of the highlights of my 17 years in the nation's capital. He was generous, funny, kind and subject to conversational turns on a dime. No wonder Billy Bob Thornton called Hampton (who appeared in his film Sling Blade) "the eighth wonder of the world." Listening to Hampton on album (other than the indispensable Music to Eat) was not quite the same as seeing him live. I once saw him play a gig with a golf club in his hands, practicing his swing while his band jammed, and every so often going to the microphone to pronounce the word "hose." Every concert was different, unpredictable, strange and beautiful.
Early in May, a veritable who's who of Southern rock gathered for a sold-out 70th birthday celebration for Col. Bruce Hampton at Atlanta's historic Fox Theater. At the end of the show, during the final encore (of "Turn on Your Lovelight"), Hampton collapsed on stage and died minutes later at a nearby hospital. The mourning could be heard all the way to New England, where I live now. Both of my sisters, who live in Atlanta, called to bring me the news, then high school friends I hadn't heard from in years began contacting me. Eventually, the strangeness of Col. Hampton's demise gave the story "legs" in print and on the Internet, propelling it even into the staid pages of the Wall Street Journal—providing Hampton more notoriety in death than he ever had in life. The consensus seems to be that he could not have had a more fitting exit, dying on stage like that.
For me, though, it's just sad. Part of it is, no doubt, tied up with losing that personal connection to my youth, but so many musicians I admired have died before this and the sadness didn't linger like this. With Hampton's death, it's as if a musical force were shut off, like a faucet or a hose. I had no delusions that he still had some musical masterpieces locked inside his fertile cranium. No, it's clear now that HE was the masterpiece.
---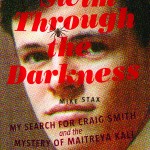 Published by Feral House on September 16, 2016.
Craig Smith was a 1960s golden boy – good looking, charismatic, outgoing; a preternaturally gifted musician and songwriter whose songs were recorded by some of the biggest names in entertainment – Andy Williams, Glen Campbell, the Monkees. Starting out his career on the Andy Williams Show as a member of the Good Time Singers, Smith next teamed up with Chris Ducey in the duo Chris & Craig, then the Penny Arkade, a talented group mentored and produced by Mike Nesmith of the Monkees. Smith's future success seemed assured, until an unexpected turn of events plunged him into a terrifying darkness. Clean-cut Craig Smith became Maitreya Kali, the self-proclaimed psychedelic Messiah. He laid out his poignant, disturbing schizophrenic vision on a sprawling self-released double-album before disappearing completely. Author Mike Stax spent fifteen years piecing together the mystery of Maitreya Kali, uncovering one of the strangest and most tragic untold stories of the 1960s and '70s.
Available now from Feral House, Amazon, Ugly Things Webstore and at all good book sellers.
---