Featured

News

By Jay Dobis     Erkin Koray, aka Erkin Baba, the father of Turkish Rock 'n Roll (he put together the first Turkish rock band (Erkin Koray ve Ritmcileri) in 1957 when he was a high school student

Featured

Articles

By Harvey Kubernik   To celebrate the 50th anniversary of The Roxy and its enduring relevance, the Grammy Museum announced a new exhibit, The Roxy: 50 Years On The Sunset Strip, which explores the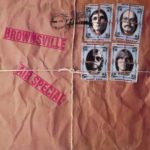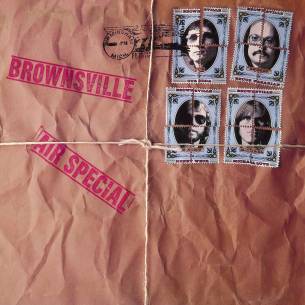 By Doug Sheppard
BROWNSVILLE – Air Special (Rock Candy) CD
Brownsville Station hit the big leagues with the success of "Smokin' in the Boy's Room" (#3) and "Kings of the Party" (#31) in 1974, but by 1976, they were in a lull. With their recent Motor City Connection album failing to chart and a parting of ways with their label, Big Tree, the trio format (adopted after their second album) had seemingly run its course. They needed a lift and got in the form of a new label (Private Stock) and especially the addition of second guitarist Bruce Nazarian, a monster player who'd been on countless Detroit soul records.
Nazarian proved to be the perfect complement for fellow axe men Cub Koda and Michael Lutz (with whom Nazarian alternated on bass), invigorating the resulting Brownsville Station album with tons of slide guitar wizardry, blues boogie riffs befitting Koda's formidable record collection and the loose vibe inherent on all Brownsville recordings. Famed producer Eddie Kramer knew how to get it all on tape, and the track lineup was their best yet, featuring a killer remake of "Lady (Put the Light on Me)" (a glam rock obscurity by Big John's Rock 'n' Roll Circus) and especially "Martian Boogie."
Recorded live in one take, "Martian Boogie" was B-movie sci-fi, urban blues and riff rock fused into one rocket that the band was sure would take them back to the moon—if not the home planet of the song's protagonist. Indeed, it spent seven weeks on the national chart and grabbed the top spot in a number of markets. But just as that rocket entered the top 60 at #59, it smashed headlong into an asteroid, exploded into 1,000 pieces, fell off the charts and left its creators stunned. Not long after, Private Stock folded. As Koda recalled in the liners to Rhino's 1993 Brownsville compilation, "it took all the fight out of the band, just like air escaping from a punctured tire."
Morale may have been down, but the chemistry was intact when they recorded their next album for Epic Records, 1978's Air Special. Another hotshot producer, Tom Werman (of Cheap Trick and Ted Nugent fame, among others) was at the helm—giving the resulting album a big arena rock feel, with the drums of Henry "H-Bomb" Weck in particular booming in the mix (thankfully not '80s-style). Much to their chagrin, the band were also forced to record Hello's recent hit, "Love Stealer" (ironically, penned by Phil Wainman, also the coauthor of "Lady" from the previous album) as a gambit to get on AOR radio.
It failed, as did Air Special, but it wasn't for lack of quality. "Taste of Your Love," "Tears of a Fool" and "Never Say Die" are biting hard rockers—the latter taking on an ironic, almost eerie quality thanks to the state of the band, not to mention subtle synths. And befitting a band with so much contempt for the disco and AOR dominating the charts, Brownsville covers "Who Do You Love" Diddley-style, "Down the Road Apiece" and even a Benny Goodman instrumental, "Airmail Special"—rocked up like a '70s Johnny & the Hurricanes. The swamp blues of "Cooda Crawlin'" follows the same thread, and if Air Special doesn't quite have another "Martian Boogie" like its predecessor, it's a solid, commendable effort. Predictably, however, it wasn't what the record-buying public wanted to hear, and a 1979 breakup was inevitable. (Doug Sheppard)
---
Hot on the heels of Matteo Bocci's fine piece on Johnny Farfisa in UT#44 comes this stellar compilation of the musical exploits of one Andy Cahan a.k.a. Johnny Farfisa. Having previously been represented only by a Moxie EP from 1980, this collection rights many musical wrongs by making most of this material available to the public for the first time.
The first grouping of tracks by his outfit the Individuals is represented by not one but four fine versions of "She's Gone Away," all of which kick mightily. Set amidst a frantic pace, stop-start Farfisa breaks and screams that could only come from the most monstrous of burgeoning sex drives, this track is a primitive ride through all that is right and honest in the world.
The monstrous "The Sky is Falling" bears all the unmistakable earmarks of the East Coast sound and a strong nod the Rascals with its soulful delivery and knuckle-dusting backbeat. Apart from the fact that it rocks righteously, it has no problem with throwing in some unexpected breakdowns which I find irresistible.
The haunting "Monkey on My Back" is a gloomy cautionary tale that seems odd coming from kids of this age but it's enthralling nonetheless as we follow the protagonist down the dark alleyways of addiction.
The pimply fun continues on into Andy's next outfit from '68, the wonderfully named Euphorian Railway. There is a revamped version of "The Sky is Falling" which somehow manages to top the Individuals take by leaps and bounds, adding some much needed backups and an extremely busy bass line that propels this track somewhere else. "She Showed Me" and "I Thought I Knew You" echo the Youngbloods earlier material with the loose but propulsive groove, dual vocals and the underlying moody folkiness; the latter showcasing a staggering lead break. "On My Way to the Sun" sounds like a glorious mix of the Rascals and the Vagrants with a suitably trippy mid-section, while the astonishingly great "Nothing and No One" is a beautiful, faintly psychedelic number that just drips with emotion and contains a wonderfully bizarre tempo change.
Add to the mix a full color booklet/insert and liner notes by Mike Stax and you have one enticing proposition. (Eric Reidelberger)
Order here.
---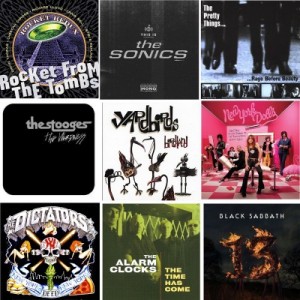 How Reunion Albums Hold Up, Plus Thoughts on the New Stones Album
By Doug Sheppard
We all want it so badly.
That Rolling Stones album that recalls the bluesy affirmation of their earliest work, when they reworked an American form into a new rocking blues hybrid that equaled and even surpassed their idols. One that reflects the turbulence of the times via indirect symbolism like "Jumpin' Jack Flash" or Let It Bleed, or that takes that approach and slathers it in swagger and Southern hot sauce like Sticky Fingers. Or even one with the cold existentialism of "Doo Doo Doo Doo Doo (Heartbreaker)," a melodic marvel as hard as the pavement the boy chased right through the park hit after the bullet went through his heart.
That's the Stones we think of—and how we want to remember them. Not by the glitzy celebrity of the past 30 years or so. Not by the umpteenth performance of "Start Me Up" with about as much emotional depth as their corporate tour sponsors. And certainly not by most of their post-1980 output (though this author has a soft spot for Steel Wheels).
So when there's a new Stones album billed as a return to roots, covering some of their favorite lesser-known blues sides, naturally we stand up and take notice. And maybe, given our longing (see above), we cut 'em a little slack, concluding that they've succeeded.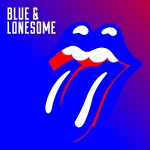 But have they? Not really. Sure, Blue & Lonesome is their best album in years, and the sound alone — not quite raw yet recorded live and spontaneously—is enough to garner excitement. The times when it hits are definitely worthy of the lips logo—such as the spunky versions of Howlin' Wolf's "Just Like I Treat You" and Lightnin' Slim's "Hoo Doo Blues," if not the forthright opening salvo of "Just Your Fool," one of four Little Walter covers. But more often than not, it's the type of thing that would probably be great to witness live in the studio, but that one files away after a couple listens. Good but not great. As Hill Country DC talent buyer John O'Neill put it, "It's a solid old man blues album that sounds like a thousand other releases from Alligator Records. So yeah, automatically the best Stones album in forever."
The (over)reaction to the new Rolling Stones album typifies the response to many reunions. When legends come back and record new albums, many shower them in accolades. But while it's easy to get caught up in the excitement of the here and now, the payoff is how it sounds years later. Curious to test this hypothesis, I went back and listened to 20 reunion albums to see how they hold up. I've divided them into four categories: "Reputation Upheld" to signify the ones that live up to the artist's reputation; "Good" to denote ones that aren't quite up to past standards, but are worth owning nonetheless; "Neither Here Nor There" for the ones that are OK but one would rarely play after a listen or two; and "Avoid" — which is self-explanatory. Expecting most to fall into "Neither Here Nor There," I was pleasantly surprised in some cases.
Reputation Upheld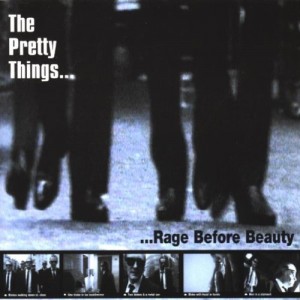 THE PRETTY THINGS – Rage Before Beauty (Snapper) 1999
Rage Before Beauty was the best Pretty Things album since Parachute because the band returned to their R&B roots—as reinventors, not as replicators. Rather than carbon copying their early sound, the Pretties updated it, channeling their old drummer on the Diddleybeat of "Vivian Prince" and adding a new element on the slower, impassioned tracks like "Pure Cold Stone," "Goodbye, Goodbye" and "Fly Away." The dramatic uptempo "Everlasting Flame" is one of the best tracks the Pretty Things ever cut, period. Not as enthusiastic about the covers of "Eve of Destruction" and "Mony Mony," but playing this in sequence on the Bouquets from a Cloudy Sky box set illustrated what a dramatic return to form it was.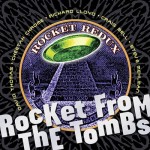 ROCKET FROM THE TOMBS – Rocket Redux (Smog Veil) 2004
Remakes albums are usually pointless, but this was different because Rocket from the Tombs had never recorded their songs properly in the first place. The late Peter Laughner is missed, but Richard Lloyd is a more than worthy replacement, and core members David Thomas, Cheetah Chrome and Craig Bell are in top form. And in Steve Mehlman, they found a drummer who was actually better than any from their original run. "Amphetamine" is superior to the original, and Chrome's impassioned vocals on "Ain't It Fun" are no slouch, either. When I'm in the mood for RFTT, I'm as likely to put this one on as I am the vintage recordings. Both followups, 2011's Barfly and 2015's Black Record, are worth owning as well.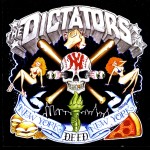 THE DICTATORS – DFFD (Dictators Multimedia/Norton) 2001
Not just a great comeback—but the best Dictators album, period. (Unless Manitoba's Wild Kingdom, a Dics album in all but name, counts.) Whereas the first three albums had varying levels of inconsistency, there's not a loser in the bunch here: from the full-on rockers like "I Am Right" and "Avenue A" to the melodic movers like "Pussy and Money" and "Who Will Save Rock and Roll?" Combine that with lyrics as sarcastic and Bronx bold as ever — and what's not to love?
THE RUBBER CITY REBELS – Pierce My Brain (Smog Veil) 2003
Pierce My Brain was the album the Rubber City Rebels always wanted to make — or at least should have made: 35 minutes of no-holds-barred Raw Power-cum-Status Quo punk crunch and roll that goes all the way back to their King Cobra roots in execution. Longtime live favorite "Born Dead" finally got its first proper recording, and the title track, "I Don't Wanna Be a Punk No More," "Punk Daddy" and "Dead Boy" romp with the autobiographical hedonism of old. This came a quarter-century after it should have, but who's complaining?
Good
THE NEW YORK DOLLS – One Day It Will Please Us to Remember Even This (Roadrunner) 2006
Lacking three key members from the classic lineup (whose time on earth had tragically expired), David Johansen and Sylvain Sylvain were at a decided disadvantage when they conscripted new hires to cut this album. It's obviously not as good as the original Dolls, but it's also not the embarrassment some portrayed it as—even offering a few solid songs like the biting "I Ain't Got Nothin'," a ballad called "Plenty of Music" and two in the glam rock mold, "Fishnets & Cigarettes" and "Gotta Get Away from Tommy." Much better than I remembered. (Or maybe that's why I kept it?)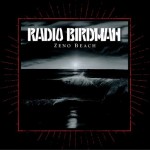 RADIO BIRDMAN – Zeno Beach (Yep Roc) 2006
Their goal was an album that would stand on its own rather than replicate past glories, and Zeno Beach did the job with a new rhythm section and a sound owing as much to Radio Birdman as it did to parallel bands like the New Christs and the Visitors. While this doesn't quite have the impact it did when it landed with a killer (and first-ever) U.S. tour, it's still a solid comeback sporting a few tracks—"You Just Make It Worse," the title track and (in the tradition of "Man With Golden Helmet") "The Brotherhood of Al Wazah"—as worthy as any in the Birdman canon.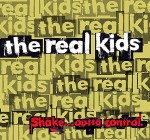 THE REAL KIDS – Shake … Outta Control (Ace of Hearts) 2014
Like Rocket From the Tombs, this second stab at a Real Kids reunion (the '90s incarnation only managed an EP) succeeds in part because it comprises songs that were never recorded properly back in the day. The songs were worthy then and they're worthy now—and I'm just as likely to put this one on as any other Real Kids album.
THE SONICS – This Is the Sonics (Revox) 2015
The Sonics knew what their fans wanted and gave it to them: the same type of raunchy, R&B-fueled Northwest rock that made 'em legends in the first place, all served up in mono. It's the best record they could have made at this late juncture, and it's all good fun, from the snarling covers of "Look at Little Sister" and "I Don't Need No Doctor" to a small handful of new originals like "Bad Betty." But no matter how many "picks up where they left off" reviews it gets, they'll never replicate the feeling of their '60s recordings, which relied as much on youthful energy as strong performances. It's a nice gift to fans that'll give the Sonics more to work with in their live shows than just their greatest hits, and maybe that's enough.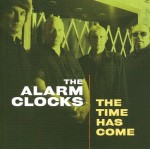 THE ALARM CLOCKS – The Time Has Come (Norton) 2006
Who would have thought that a band with only one single to their credit would reconvene 40 years later? Certainly not drummer Bill Schwark, who was stunned to learn there was still an audience for the Alarm Clocks when he gave his first interview on the subject to this author in 1997. But it was there, and the Clocks enjoyed every minute of it as original members Schwark, Mike Pierce and Bruce Boehm were augmented by guitarist Tom Fallon on this mostly original outing. "More Money" is better than 90 percent of the garage revivalists, "It's About Time" rocks like the old single — and the entire affair was enough for the Clocks (with a new drummer) to continue with two more albums to date.
BLIND IDIOT GOD – Before Ever After (Indivisible Music) 2015
These avant-garde instrumentalists didn't lose anything in the 20-plus years since their last album: Before Ever After stirs the pot with the same blend of prog, metal, postpunk and reggae that fired up their first three albums. But unlike bands who make the mistake of mixing all their influences together at once, Blind Idiot God knows how to use discretion: "Earthmover" would be at home on a modern doom metal album, the angularity of "Twenty Four Hour Dawn" would make Robert Fripp smile, the riff and melody of the reggae-fied "Ramshackle" invalidates the entire career of UB40 in one song, and the frenzied metallic cataclysms of "Antiquity" and "Under the Weight" recall the Blind Idiot God of old. Being housed in the coolest psychedelic album cover in recent memory is a nice touch.
Neither Here Nor There
THE STOOGES – The Weirdness (Virgin) 2007
Iggy's reunion with the Asheton brothers and replacement Mike Watt on bass was absolutely transcendent live—at last giving the Stooges a chance to bask in overdue glory. They had fun in the studio, too, but unfortunately no songs. Tolerable enough, but the closest this overproduced outing comes to a decent song is "My Idea of Fun"—not coincidentally one of the few to make the live set.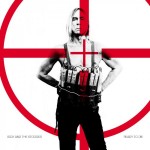 IGGY & THE STOOGES – Ready to Die (Fat Possum) 2013
Ready to Die accomplishes what The Weirdness couldn't: the first truly good song of the Stooges' reunion, a bluesy acoustic ballad called "Unfriendly World." But that's it for this near-reunion of the Raw Power lineup (sadly, Ron Asheton had passed before its recording), which mostly sounds about like The Weirdness. That is, not bad but nothing special.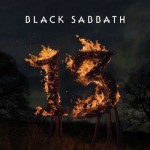 BLACK SABBATH – 13 (Vertigo/Republic) 2013
Bill Ward said he heard his style on this almost-reunion of the original lineup, but he's wrong: ex-Rage Against the Machine drummer Brad Wilk isn't in his league at all—playing in-the-pocket, almost basic beats with none of the fire of Ward's slyly unpredictable, tempo-shifting patterns on classic Sabbath albums. It's almost enough to derail the entire proceedings, but Rick Rubin did get a good sound — and jams between Tony Iommi and Geezer Butler are always worth hearing. The songs, however, don't quite click—making 13 the equivalent of a fireworks display: exciting for a few moments, but not a lasting memory. By the time Black Sabbath toured, they had Tommy Clufetos on the traps—a major improvement that one hopes will carry over to any further reunion efforts. That is, unless there's an even better development: bringing back Bill.
THE YARDBIRDS – Birdland (Favored Nations) 2003
Heavy on remakes and celebrity guest slots, which were undoubtedly a selling point for this one, Birdland nonetheless does have a few decent new originals in "Please Don't Tell Me 'Bout the News," "Mr. Saboteur" and "My Blind Life," which has a cameo by their old guitarist, Jeff Beck. Like the live performances by the reborn 'Birds, it's not extraordinary the way their '60s records were, but it's worthy of the Yardbirds name.
CACTUS – V (Escapi) 2006
To their credit, three-fourths of the original Cactus (Rusty Day having passed away in 1982) didn't try to make another heavy rock record on this comeback—favoring a bluesy approach more befitting their advanced age. It's not the most imaginative album, but they're clearly having fun, the live shows to support it were great (saw two myself), and there is one bonafide great song: the boogie-rocking "Cactus Music."
LEAF HOUND – Unleashed (Repertoire) 2007
Leaf Hound had less to live up to than anyone else in this column; contrary to record collector myth, Growers of Mushroom is not a "great" album, nor is it in any way on the level of Led Zeppelin. Heck, even comparing it to Budgie would be a stretch. But the best Leaf Hound holds up reasonably well, and this is a reasonably decent comeback by original lead singer Peter French (whose pipes are intact) and three new sidemen. Essentially standard-issue barband hard rock, "Barricades" and "Too Many Rock 'n' Roll Times" might have made a nice single—though one need not hear an entire album's worth of the reborn Hound.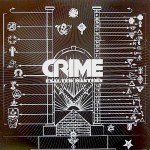 CRIME – Exalted Masters (Crime Music) 2007
Cutting old songs that hadn't been properly recorded, Crime did get a good sound in the studio on this comeback. But its most memorable moment is a spoken-word vignette set to music, "Ports of Hell," and it's probably only memorable for that reason. As the saying goes, for completists only.
Avoid
THE BOYS – Punk Rock Menopause (Wolverine) 2014
The Boys' produced some of the best (and sadly, often overlooked) UK punk of the class of 1977, but the excitement in their first album in 34 years ended with its release. In spite of three original members and some snappy artwork, there's nothing here other than languid tempos and ordinary songs. "Organ Grinder" is about the closest it comes to recapturing the Boys at their peak—but even that might be generous. Oh well.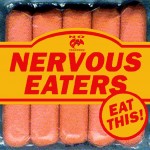 NERVOUS EATERS – Eat This! (No Tomorrow) 2003
"Just Head" is one of the greatest rock 'n' roll records ever to come out of Boston—or heck, just about any city. Which is why it's so painful to note that there's nary a hint of what was on this utterly unremarkable comeback album. Better to hear their other (now forgotten) comeback, 1986's Hot Steel and Acid.
THE REZILLOS – Zero (Metropolis) 2015
This classic UK punk band's live show is still great, but the studio product of their ongoing reunion is not. As Jack Rabid observed in issue #77 of The Big Takeover: "Sadly, this album is well-named. … The band riffs it up, but listening to Zero is a chore, where once this band brought unmitigated joy."
---