Featured

News

By Jay Dobis     Erkin Koray, aka Erkin Baba, the father of Turkish Rock 'n Roll (he put together the first Turkish rock band (Erkin Koray ve Ritmcileri) in 1957 when he was a high school student

Featured

Articles

By Harvey Kubernik   To celebrate the 50th anniversary of The Roxy and its enduring relevance, the Grammy Museum announced a new exhibit, The Roxy: 50 Years On The Sunset Strip, which explores the
The Best of 2014 — according to a bunch of Ugly Things writers
As the year drew to its close, we asked our writers to submit a list of their personal favorite reissues and such for 2014. Against all odds, some of them managed to fight through the fog and fug of the holidays and complete the assignment. Here's what they came up with…
Mike Stax (Editor)
Favorite single artist reissues:
The Bonniwell Music Machine – S/T (Big Beat) 2-CD
The definitive collection of the second-phase Music Machine. The Bonniwell Music Machine album expanded to include all of the contemporaneous non-LP singles, along with a trove of demos, outtakes and alternate mixes. Expertly compiled and annotated by Alec Palao, who also was responsible for…
The Seeds – Singles A's & B's 1965-1970 (Big Beat/GNP-Crescendo) CD
Big Beat's comprehensive reissue series of the Seeds' catalog concludes with this great collection of all of the band's singles, from 1965's plaintive "Can't See to Make You Mine" to 1970's gut-wrenching "Did He Die." Alec Palao's detailed liner notes spanning this entire series also serve as the ultimate Seeds biography, shining light on every facet of their story, including special attention to all of their recording sessions.
We the People/American Zoo – Visions of Time (Guerssen, Spain) LP/CD/DL
Not to be confused with the well-known Florida band, this edition of We the People were based in LA and released a handful of singles under that name and as American Zoo. We the People/American Zoo resided in that shadow-shrouded corner of the '60s garage band universe where brooding teenagers spent long, solitary hours listening to Byrds and Bob Dylan records and were duly moved to write somber, soul-searching minor key songs with titles like "Feelings of My Emptiness," "Back Street Thoughts" and "Who Am I?" It's an intoxicating recipe when it's done right, and American Zoo did it right. A class package from the Guerssen label including informative liners by Gray Newell.
The Tropics – As Time's Gone By (Guerssen, Spain) LP
Tampa, Florida '60s teen sensations get their 45rpm output spread across a long player, along with some unreleased material, and the results are tremendous. The Tropics were beyond-solid musicians, handling tough rockers and smooth harmonized material with equal skill and confidence. Highlights include the spiky "This Must Be the Place," "You Better Move" and "For A Long Time." Superb mastering and packaging, including a foldout insert with rare band pics and liner notes by UT's Jeremy Cargill.
The Mascots – Elpee (Expanded Edition) (RPM) 2-CD
Originally released in 1966, the second album by Sweden's Mascots is one of the most consistently satisfying European beat albums of the era blending the influences of the Beatles, the Kinks and the Who to stunning effect. The thrilling, innovatively structured "I Want to Live" (also released as a single) is nothing short of magnificent, and most of the rest of the album isn't far behind. This expanded edition includes a second disc of non-LP singles from 1966-69, highlighted by the sublime "Words Enough to Tell You."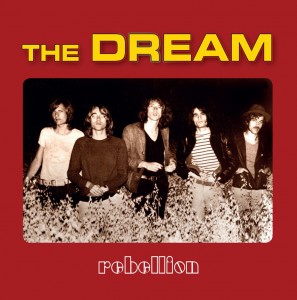 The Dream – Rebellion (Pseudonym) LP/CD
Led by songwriter Floris Klovenbach, the Dream—and their earlier incarnation Mother's Love—were one of the most innovative and original bands to come out of the Netherlands in the late '60s. This collection includes all the Dream's singles including the breathtaking psychedelic nugget "The Doting King" and the Hammond-fueled monster "Rebellion," along with the cream of Mother's Love's output and a bunch of superb previously unreleased material (even more of it on the CD) some of it strongly reminiscent of the Kinks circa Village Green Preservation Society. Brilliant stuff. (Full disclosure: I wrote the liner notes.)
Liberty Bell – Thoughts & Visions 1967-69 (Break-A-Way) LP
Available again on vinyl for the first time in more than two decades, the entire output of Corpus Christi's might Liberty Bell. The band's original 1967-68 singles are supplemented for four superb unissued at the time tracks: the awesome, pulse-racing "I Can See" (two different versions), the intense "Reality Is the Only Answer," with its wild echoplex guitar work and urgent Airplane-like vocal harmonies, and the eerie "Eveline Kaye." If irrefutable evidence was needed of the Liberty Bell's greatness, this album is it.
Favorite various artist reissues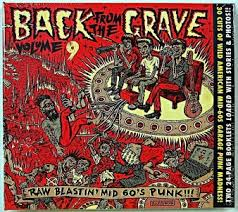 BACK FROM THE GRAVE Volumes 9 & 10 (Crypt) LPs/CD
After a 16 year hiatus, Back From the Grave returns, and defies all expectations with 30 absolutely mind-stomping '60s garage punk tracks, most of them completely unknown to even the most seasoned collectors as they existed only on one of a kind acetates or 'only two copies known to exist' type seven-inchers. They're all highlights, but I'm gonna single out the R&B scorcher "Don't Ask Me No Questions" by Lord Charles & the Prophets as my personal #1 pick.
ALGO SALVAJE: Untamed 60s Beat and Garage Nuggets from Spain, Volume 1 (Munster) 2LP/CD
Thirty-two tracks of primo Spanish beat and garage sounds, impeccably selected and beautifully mastered. The track by track liner notes (in Spanish and English) by Vincente Fabuel are insightful, passionate, and well-informed, his insights invariably adding extra glimmer to each of the musical nuggets on this stunning collection.
Favorite music-related books:
Rolling Stones Gear: All The Stones' Instruments From Stage To Studio by Andy Babiuk and Greg Prevost (Backbeat Books)
Dwarfing Babiuk's previous tome covering the Beatles' instruments and equipment, Rolling Stones Gear—written with UT staffer Greg Prevost—clocks in at a whopping 672 pages, loaded with stunning photos—many previously unpublished—and a wealth of detail about not only their gear, but also their recording techniques and their five decade evolution (though wisely the bulk of the book, almost 500 pages, sticks with their 1960s and '70s heyday).
Brian Jones: The Making of the Rolling Stones by Paul Trynka (Viking)
The most thorough, even-handed and compelling biography of Brian Jones to date. Trynka does everything right, starting with 120 new interviews with Brian's friends and associates so as to base his book on real, hard-won research rather than simply trotting out the same hoary old myths and half-baked anecdotes that most writers have relied upon when retelling Jones' story. Trynka doesn't attempt to excuse or downplay Jones' many character flaws, but points out that these issues have become distractions that have drawn attention away from Brian's lasting contribution to our culture. Brian, the author argues, was a musical visionary whose sworn mission to bring the Blues to a wider audience was fully realized when he formed the Rolling Stones, giving them their name, their sound, their style and their musical direction. Without Brian's impetus, the Stones would never have rolled.
Hotter Than a Match Head: Life on the Run with the Lovin' Spoonful by Steve Boone with Tony Moss (ECW Press)
One of those rare treats: a rock musician's autobiography done right. Steve Boone, the Lovin' Spoonful's bass player, relates the band's story in an engaging, clearly written style, spending lots of time to all the important details—the songs, the recording sessions, the tours, the TV shows, and the mesh and clash of the four very different personalities that made up the classic Spoonful lineup: John Sebastian, Zal Yanovsky, Joe Butler and Boone himself.
Turn Up The Radio! Rock, Pop, and Roll in Los Angeles 1956-1972 by Harvey Kubernik (Santa Monica Press)
Having been an LA-based music journalist for more than forty years, Kubernik has amassed a prolific portfolio of interviews, including some of the biggest names in the record industry. The author taps into the memories of these first-hand sources to weave a fascinating oral history of the city's music scene between 1956 and 1972, interwoven with some authoritative connecting narrative. Turn Up the Radio! is also generously illustrated with hundreds of photos and clippings, many of them rare or previously unpublished.
Favorite music-related film/documentary:

The Seeds: Pushin' Too Hard (directed by Neil Norman)
Neil Norman was in his mid-teens when the Seeds signed to his dad's record label, GNP-Crescendo, and was soon part of their inner circle with a ringside seat at countless live shows, recording sessions and rehearsals. Now he has turned the band's tumultuous story into a compelling documentary film which includes extensive interviews with all of the surviving members, along with plenty of rare photo material and footage of the Seeds back in their heyday, performing on TV or onstage. Ugly Things had the pleasure of hosting the San Diego area screening of this new documentary about the Seeds at the La Paloma Theatre in Encinitas and it was a night to be remembered.
Favorite personal discoveries/re-discoveries:


The Millennium – Begin (Columbia) LP
This is one of those albums that seems to reveal more of itself and its magic every time you revisit it. Songs like "It's You," "It Won't Always Be the Same" and "The Know It All" continue to amaze on so many levels even after the thousandth listen. A true masterpiece.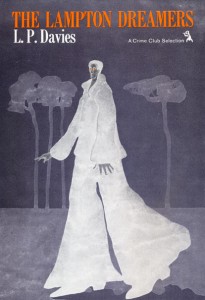 L.P. Davies (author) – This was the year I discovered the work of English crime/suspense/science fiction author Leslie Purnell Davies (1914-1988). I began with The Shadow Before (1970) and Give Me Back Myself (1971), which I picked up by chance, then proceeded to devour pretty much every book of his I could lay my hands on — close to 20 in all (I still need to locate a few more). Often likened to Philip K. Dick, Davies' work is often obsessed with themes of loss of identity or memory, sometimes involving rifts in time and/or space, other times involving elements of the occult. John Wyndham is another author he's been compared to. Like Wyndham, his stories are invariably set in small English villages, the plots unfolding with a gently measured suspense, invariably culminating in a twist you could never have predicted. Little is known about Davies — a man of mystery through and through — but his books sold relatively well during his 1964-79 heyday, and aren't difficult to find. 
——————————-
Hunter Bennett
Best Reissue:
The Clientele Suburban Light (Merge) LP/CD
"Saturday" is so achingly beautiful, it makes me want to hurl myself off a cliff into the murky waters of the Atlantic—but in a good way.
Best Reissue I Haven't Heard Yet Because I Know My Mom Is Giving It To Me For Christmas:

The Kinks The Anthology 1964-1971 (Sanctuary) 5CD
Five whole discs of "old people music" with which to annoy my dubstep-loving son while driving to his soccer games.
Best New Album:


Dark Blue Pure Reality (Jade Tree) LP
If Morrissey were forced to live in Philadelphia amongst people with neck tattoos and a penchant for murdalyzing the Queen's English, he'd make a record that sounds a lot like this one.
Best New Record By A Recently Reunited Band:


Mike Hudson & the Pagans Hollywood High (Ruin Discos) LP
This is the first Pagans record that doesn't sound like shit from an audio fidelity standpoint.  Not coincidentally, it's also my favorite Pagans record.  Loren Molinaire (the Dogs) on the geetar!
Best Music Article I Read All Year (And Probably The Best Article I've Read About Anything.  Ever.):


Wu-Tang, Atomically by Amos Barshad
(You can read for free at: http://grantland.com/features/wu-tang-clan-20th-anniversary-reunion-rza-gza-ghostface/)
Ever wonder what the Wu-Tang Clan do in their spare time while on tour?  "We'd look at how lemons can alkaline any water.  We'd study the power of wind."  Amazingly, that's not even close to the best part of this article.
Best Live Show I Saw:


Swans at the Black Cat, Washington, DC, Spring 2014
They played for like 32 hours at 3,000 decibels.  And then Michael Gira came out to the merch table and was kissing babies.  It was awesome.
Best Live Show I Didn't See: 
Dangerhouse Reunion Show, Los Angeles, November 2014
Do yourself a favor and check out the Youtube videos.  Here's a link to the whole Deadbeats set:
https://www.youtube.com/watch?v=ay-glH_6bBE
Best Reason Not To Upgrade Your iPhone: 
U2 Songs of Innocence
Best Music Documentary:
Salad Days, directed by Scott Crawford
Four years in the making and well worth the wait.  Even my wife liked it and she hates the punk rock.
Best Book I Read: 
Herbie's Game by Timothy Hallinan
I read a lot of detective novels.  Hallinan's are better than everybody else's these days.
—————–
Lenny Helsing
Favorite single artist reissues:
O.P.M.C. Amalgamation, Product of Pisces and Capricorn (Wah Wah Records Supersonic Sounds) LPs
It's so great that these truly fine sets are back on release for the first time since their original release on Admiral / Pink Elephant forty-odd years ago. Superb post-psychedelic folk-pop-rock sounds from the enquiring minds of Dutch ensemble O.P.M.C., the nucleus of which was Edinburgh-born Barrie Webb and friend Teun van der Slikke. "The Head"—off Amalgamation—is a particular head-turner with Onny Lapulalan's fizzing guitar solo, and the sumptuous, majestic pop of "Love Song for Diane" on Product is among the very best on offer anywhere at the time. Outsiders' drumming whizz Leen 'Buzz' Busch joined the group for later live dates.

The Mascots Your Mascots (Expanded Edition) [RPM International / Shout] CD, Ellpee (Expanded Edition) [RPM International / Shout] 2CD
Hugely enjoyable collections from one of Sweden's greatest mid-sixties beat outfits. Each has a wealth of extra cuts that featured on their 45s, the sound and sentiment straddling the boundaries between thought-provoking moody pop goodness and kinetic garage and freakbeat outbursts.

Favorite various artist reissues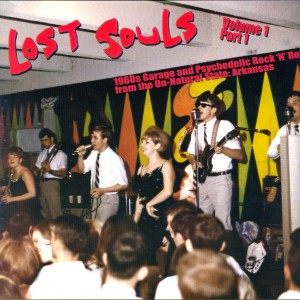 Lost Souls, Vol. 1, Pt. 1 (Get Hip) LP
Pretty good stuff that was originally issued on CD on the Psych of the South label, but here has added annotation and, I think, some remastered touches. Of particular note are the folk-garage as proffered by The Problems of Time and the Blue and the Gray's take on the Breakers' later Pebbles volume classic "Don't Send Me No Flowers (I Ain't Dead Yet)."


Favorite music-related books:


Witches Hats and Painted Chariots, by Shindig! Staff
Shindig's bookazine that celebrates in great style the life and times of the Incredible String Band—Scotland's most prized freak-folk troubadours—from humble beginnings, through admiration by the famous, Woodstock and onto their Scientology-infused later days. Many of the 'zine's writing team contribute evocative, highly-personalized essays on a chosen ISB album.


A Scene In Between: Fashion and Independent Music in the UK 1983-89, by Sam Knee (Cicada Books)
Sam Knee's bringing together of many strands of the sartorially challenging 1980s in Great Britain; told through the words and pictures of what still stands as a pretty prolific wave of serious indie-pop bowlies, sharply-attired mod-style leftovers, garage punk-fixated pointy-boot wearing outsiders, and the heavy leather and lank brigade. The main focus for this are the groups, the fans, girlfriends and various scenesters!

 
Favorite music-related film/documentary:
Basically … Johnny Moped, directed by Fred Burns
Impossibly cool yet often droll story of one of England's most revered but still mainly tucked under the radar punk era names. The Damned's Captain Sensible was part of the group, especially at the start and it's his championing of the singer / all-round eccentric that gives extra poignancy to his / their story. Johnny Moped's "Hard Lovin' Man" was a true highlight of the first Live at the Roxy LP and their "No One" b/w "Incendiary Device" 7″ remains a seminal moment of the original punk scene.


Favorite reissue label:


Pseudonym
The Dutch label continues to mine a seemingly unending stream of thoroughly evocative releases, almost always done out in splendidly luxurious fashion: cover art, insightful band stories that cover many bases of the prolific beat, psychedelic and later progressive scenes happening throughout the enthralling Netherlands.


Favorite personal discoveries/re-discoveries:


Rog & Pip Our Revolution (Rise Above) LP/CD
I can't believe it's taken so long for someone to get around to issuing these alternatively glam-sham-a-lam boot stomping wonders and incomprehensibly great post-psychedelic tracks recorded at George Martin's Air Studios from former '60s Sorrows alumni Pip Whitcher and Roger Lomas … but thankfully now Lee Dorrian's astute Rise Above label stepped into the breach. You need this in your music collection, ask Ric Menck!

Relatively Clean Rivers Self-titled (Pacific Is, 1976)
A US "rural rock" release that dates from 1977 yet somehow successfully distils some of the best down home Grateful Dead and Golden Dawn moves by way of the Elevators' more reflective, lyrically spiritual features. Fascinating and thoroughly- if gently-well psyched out!
O.P.M.C.
Rediscovering the glorious beauty of this undersung duo/group by way of Wah Wah's recent championing of them.
(See above)
—————————
Richie Unterberger
Favorite reissues:
1. The Velvet Underground, The Velvet Underground: 45th Anniversary (Super Deluxe Edition) [Universal] 6CD
This set is expensive and necessitates the purchase of much material many VU fans already have. But it's a near-definitive document of their third album and their subsequent live and studio recordings (unreleased at the time) in 1969, with three different mixes of The Velvet Underground; all of the 1969 studio outtakes from VU and Another View; and two CDs' of live recordings from late 1969, about two-thirds of which are previously unreleased.
2. The Bonniwell Music Machine, The Bonniwell Music Machine (Big Beat) CD
Disc one is the definitive collection of the Music Machine's later phase, including numerous underrated psychedelic/garage tracks. Disc two, though less essential, is a historically invaluable assortment of demos and outtakes.
3. The Moody Blues, The Magnificent Moodies: 50th Anniversary Edition (Esoteric) 2CD
Compilation of everything recorded by the Denny Laine lineup, including an entire disc of rare/previously unreleased demos/outtakes/BBC sessions.
4. Bob Dylan and The Band: The Basement Tapes [Complete] (Columbia / Legacy) 6CD box
While I don't find this as godhead as many critics and Americana bands do, this six-CD box rounds up everything usable known to have survived from the quirky 1967 recordings Dylan made with the Band.
5. Mike Bloomfield, From His Head to His Heart to His Hands (Legacy) 3CD Box + DVD
Erratic three-CD box nonetheless has much fine music he recorded with Paul Butterfield, Electric Flag, Bob Dylan, and on his own, including some rare and previously unreleased stuff. Also contains a DVD documentary.
6. VA. Halloween Nuggets: Monster Sixties A Go-Go (RockBeat) 3CD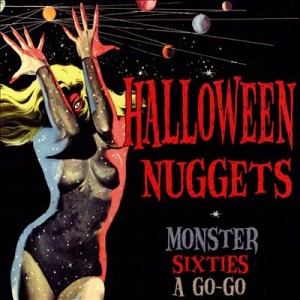 Set of all manner of ghoulish rockin' oddities, highlights including Ervinna & the Stylers skin-crawling version of "The Witch Queen of New Orleans" and Kenny & the Fiends' garage rocker "The Raven."
7. VA. Troubadours: Folk and the Roots of American Music Vol. 1-4 (Bear Family) 12CD
Extensive, and generally well done, compilation of North American folk (and a bit of folk-rock) from the 1920s to the 1970s, heaviest on the 1950s and 1960s, spanning four three-disc sets. Some of the entries are questionable and some big names are missing, but there are some rare off-the-beaten-track gems as compensation.
8. George Harrison, The Apple Years (Universal) 7CD + DVD
All six of the albums Harrison issued on Apple, garnished with a few outtakes/rarities and an infomercial-ish DVD. Rewarding for its exhilarating peaks (All Things Must Pass and, to a more limited extent, the Wonderwall soundtrack); frustrating for the relatively few rarities and the dismal quality of his final records for the label.
9. The Small Faces, There Are But Four Small Faces (Charly) 2CD
Reissue of their US-only 1968 LP is stretched to fill out two CDs with a few alternate takes/mixes and the mono promotional DJ version of the album. But the packaging and notes are excellent, and it remains a fun listen even with all the padding.
10. Phil Ochs, Live Again! (RockBeat) CD
Technically speaking, not a reissue, but a first-time issue of a May 26, 1973 concert. Not his best live recording, but an interesting addition to the many items in his discography that supplement his standard albums. Solo acoustic versions of songs spanning his career, some of them relatively obscure.
Favorite music-related books:
1. Different Every Time: The Authorised Biography of Robert Wyatt, by Marcus O'Dair (Serpent's Tail)
Excellent comprehensive biography of Wyatt from his pre-Soft Machine days to the present, detailing his many group and solo projects with plenty of first-hand input from Wyatt himself.
2. Hotter Than a Match Head: Life on the Run with the Lovin' Spoonful, by Steve Boone with Tony Moss (ECW)
At last, a detailed inside history of the Lovin' Spoonful, given from bassist Boone's perspective.
3. Rolling Stones Gear, by Andy Babiuk and Greg Prevost (Backbeat)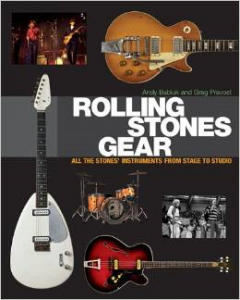 Mammoth (672-page) history of the instruments and equipment the Stones have used throughout their career, emphasizing their most interesting decades (the 1960s and 1970s), with incredibly in-depth research and a wealth of cool illustrations.
4. Bowie & Hutch, by John "Hutch" Hutchinson (Lodge Books, www.johnhutchinson.co.uk)
Entertaining and humorous memoir by a guitarist/singer who played with Bowie during three interesting junctures of his career: 1966 when Bowie was a struggling mod rocker, 1968-69 when he was a folky singer-songwriter, and 1973 when he was a superstar.
5. Brian Jones: The Making of the Rolling Stones, by Paul Trynka (Viking)
The best biography of the founding Stones guitarist/multi-instrumentalist/visionary, though perhaps too hard on Mick Jagger and Keith Richards' roles in edging him outside of the band's creative center.
6. The Beatles Lyrics, by Hunter Davies (Little, Brown and Company)
Not just lyric reprints or dry analysis – reproductions of the actual lyric manuscripts of more than 100 of the Beatles' songs, with generally astute commentary from their authorized biographer, who knew them about as well as anyone not in their inner circle (and was responsible for actually preserving some of the handwritten manuscripts that otherwise would have been thrown away after recording sessions).
7. A Man Called Destruction: The Life and Music of Alex Chilton, From Box Tops to Big Star to Backdoor Man, by Holly George-Warren (Viking)
Well-researched, well-written biography documenting one of the strangest career trajectories in rock history.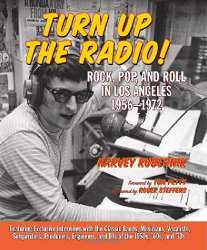 8. Turn Up the Radio! Rock, Pop, and Roll in Los Angeles 1956-1972, by Harvey Kubernik (Santa Monica Press)
A little haphazard and rambling in structure, this oral history-formatted volume nonetheless has a lot of great first-hand interview material, touching most of the main bases of rock during L.A.'s prime.
9. Dance of Death: The Life of John Fahey, American Guitarist, by Steve Lowenthal (Chicago Review Press)
This could have been longer and more descriptive of some of his recordings, but it's the best source of information about the basic outlines of the life and career of this enigmatic artist.
10. Exorcising Ghosts: Strawbs & Other Lives, by Dave Cousins (Witchwood Media Limited)
The head Strawb recounts his unusual journey from acoustic folk to folk-rock and progressive rock, with generally insightful and amusing text, though it's padded by a long section near the end detailing his late-20th century career in UK radio.
Favorite music-related films/documentaries:
I haven't seen many music documentaries this year, and in fact there are none from 2014 I'd recommend, though I'm sure I'll catch up with some worthwhile ones on DVD. So I hope it's okay to cite a couple that came out in late 2013…
1. The Byrd Who Flew Alone: The Triumphs and Tragedy of Gene Clark (Four Sun Productions)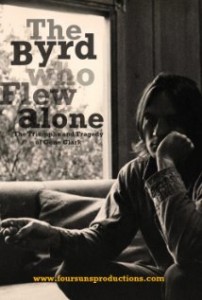 Lengthy, sensitive doc makes up for its relative absence of post-Byrds vintage footage with interviews with numerous people who knew Clark well and/or collaborated closely with him, including all three of the surviving Byrds.
2. In Search of Blind Joe Death: The Saga of John Fahey (First Run Features)
Like the biography Dance of Death: The Life of John Fahey, American Guitarist (see book listings), this is welcome for the light it helps shine upon the guitarist's in-many-ways-mysterious life and career. Like that book, it's frustrating because it feels like it should have been longer, though it offers some good info and insights.
Favorite reissue label:
Ace
Favorite personal discoveries/re-discoveries:
1. Sandy Denny Self-titled (Universal, 2010) 19CD Box
There are three Sandy Denny box sets, but the one I'm listing is the humongous 19-CD self-titled one. I didn't get it when it first came out in 2010, and it filled up days of listening. Uneven, and frustratingly missing a few things despite its size. But there are a lot of interesting and at times inspiring rarities here, along with quite a few classics that have been familiar to me for many years.
2. P.F. Sloan cover versions
A kind soul compiled dozens of these for me, many of which I hadn't heard before. Few songwriters were as prolific, unpredictably versatile, and possessed of a knack for a pop hook as Sloan; few did as much work as he did within such a short two-three-year timespan in the mid-1960s; and few for most purposes vanished from the forefront of pop-rock as suddenly and nearly completely.
—————————-
Dave Gnerre
I don't feel qualified to write an actual Top 10 list, as I simply have not heard all the great reissues that came out in 2014. I do of course have some favorite specialty houses who know how to cook up a mean brew of vault excursions. Here goes!
Gotta start with Norton Records. What other label puts out such consistently fun records? I especially dig the El Paso Rock series—including the most recent Sand Surfin' (Border Town Rock N' Roll 1964-67)—The Golden Groups platters, and Miriam's delicious Nobody's Baby. Kicks Books is also in full swing, with the Miriam/Randy Fuller bio of Bobby Fuller (I Fought the Law: The Life and Strange Death of Bobby Fuller) being the last word on the subject, and required reading.
Bear Family continues to maintain an impossibly high standard, especially where the Sun Records catalog is concerned. Their rockabilly, rock'n'roll, country, R&B, and blues reissues are unfailingly well-researched and expertly compiled. The label also does '60s music right; witness the two-volume German Measles set (huge turntable favorites around these parts).
The Ace Records/Big Beat family has always stood for quality. Ace's By the Bayou—Swamp Pop…, Boppin'…, Bluesin'…, Rhythm & Bluesin'…—compilation series focusing on Louisiana music is up to nine volumes now and they're fantastic, as are their Music City Records packages (Music City Vocal Groups, etc.) Their overhaul of the Seeds (Singles As & Bs 1965-1970) and Music Machine (The Bonniwell Music Machine) catalogs are state of the art. The associated Kent label is a go-to source for cool soul sounds. And the Ace label also does vinyl, with garage 45s (Denise, Lawson & 4 More, Zakary Thaks) and a splendid Richard Berry LP compilation (Louie Louie) issued this year to delight record hounds.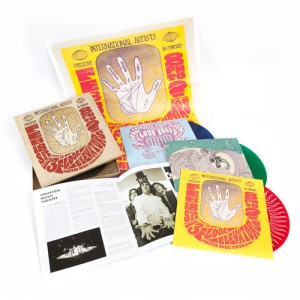 Charly Records' handling of the Thirteenth Floor Elevators' recorded legacy has been a boon to garage/psych-heads. This year, they unleashed Live Evolution Lost, a welcome live Elevators set from '67, available on both CD and vinyl. Watch for their other International Artists label products, too. Their Small Faces box (Here Come The Nice – The Immediate Years Box Set 1967-1969) also illustrated how to do a box set up right.
RockBeat Records specializes in the sort of compilations one wishes that Rhino Records was still doing. Their So-Cal Speed Shop's Hot Rod Classics and the recent Five Royales (Soul & Swagger: The Complete "5" Royales 1951-1967) set are only a few of the latest in a consistently superb slate of reissues. Last year's Surf Age Nuggets and Los Nuggetz packages served notice that RockBeat was a force to be reckoned with. I'm looking for more great things from them.
Kudos also go to Now Sounds, Roaratorio, the Swedish label Classics, Grapefruit / Cherry Red (great job on the Elmer Gantry's Velvet Opera!), Sundazed (Bo Diddley, Freddy King, Penny Arkade vinyl!), Fantastic Voyage, Not Now / One Day Music (so many label comps—I can't keep up!), Munster / Vampi Soul, Numero Group, Light in the Attic, the RPM Group, Break-A-Way, Omnivore, Rhino and Real Gone Music. Apologies to anyone I'm forgetting, and shame on me for not sampling the Guerssen wares yet. All in good time!
————————
Howie Pyro
Favorite single artist reissue:
The Seeds Singles A's & B's 1965-1970 (Big Beat) CD


Favorite various artist reissues:
Kim Fowley Technicolor Grease – Lost Treasures from the Vaults 1959-'69, Vol. 4 (Norton) LP/CD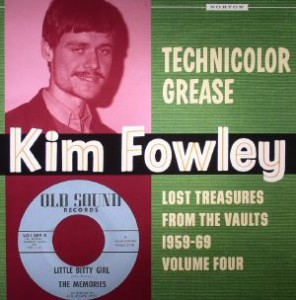 The series of 45 reissue compilations of Kim Fowley productions are for me a fulfillment of a lifelong obsession. Amazing!
Back from the Grave Vol. 9 (Raw Blastin' Mid 60's Punk!!!)
Back from the Grave Vol. 10 (Snarling Snotty Mid 60's Teenage Garage Punk Hoot!!) [Crypt] LPs
The new volumes of these long-awaited comps are mind-melting.
Favorite music-related books:
I Fought the Law: The Life and Strange Death of Bobby Fuller (Kicks Books), by Miriam Linna and Randell Fuller
A decades long wait for this one! (Lots of those it seems… haha). Everything else from Kicks Books too! Kim Fowley's Lord of Garbage is the best!
Favorite music-related film/documentary:
The Seeds: Pushin' Too Hard, directed by Neil Norman.
Favorite reissue label:
Norton Records
They hit me right in the heart every time.
Favorite modern sounds: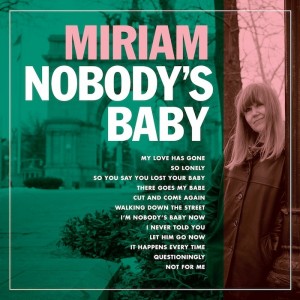 Miriam Nobody's Baby (Norton) LP/CD
Not to be biased, as if I didn't know her I'd still say the name… Miriam's LP is the most amazing thing ever! I just can't believe it!
 As for as live gigs go: Bloodshot Bill is the greatest, realest, and he's almost scary in his authenticity and insanity. There's also an amazing band from East LA called Them Howlin' Bones that I really love.
Favorite personal discoveries/re-discoveries:
This year I wrote articles on records I bought when I was 12, one for Dangerous Minds and one for Ugly Things:
How to Blow Your Mind and Have A Freak-Out Party by The Unfolding, and another on all those Frankie Stein and His Ghouls albums. The first I hadn't heard in about 16 years—the first side was really… errr… mind-blowing!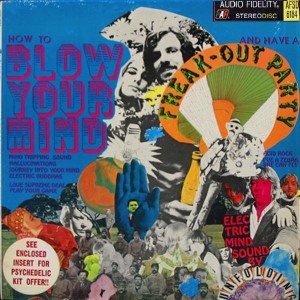 Another hidden and truly amazing discovery is a series of books by a first generation '50s UK rocker that I met on Facebook named Johnny (Chester) Dowling, a mad collector of rock'n'roll records, mags, books, photos, motorcycles, etc. He hasn't changed one iota since then and he's written and published 3 volumes so far of Just for Kicks: The Story of My Life, a SERIOUS, massive hardcover full-color biography / show-and-tell of all his memories and all the stuff he's collected. These books weigh a ton, have a ton of info, and thousands of photos of theeee most insane shit ever!!! He mainly sells them by hand at UK record shows but you can find him of Facebook & get them from him.
———————–
Cory Linstrum
Favorite single artist reissues: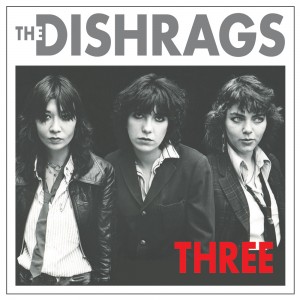 The Dishrags Three (Supreme Echo)LP and Hot Knives Self-titled (Got Kinda Lost) LP.
Favorite various artist reissues: 
Bloodstains Across Buffalo (Extra-Evidence Productions) LP and I'm Just Like You: Sly's Stone Flower 1969-70 (LITA) 2LP.
Favorite music-related books: 
I Fought the Law: The Life and Strange Death of Bobby Fuller (Kicks Books), by Miriam Linna and Randell Fuller
Of course, we all know the best book of 2014 will be this anticipated tome.
Playground: Growing Up in the New York Underground (Glitterati), by Paul Zone and Jake Austen
It's great visually—especially for the Debbie Harry pics.
Favorite music-related films/documentaries: 
The Last Pogo Jumps Again
Technically the film was released theatrically in 2013, but by the time the DVD version made it down to the States, or by the time I got my hands on one, it was 2014
Favorite reissue label: 
A tough one. I'm going with a three-way tie of Last Laugh, Ugly Pop and Windian for their affordable, domestic KBD reissue seven inches.
Favorite personal discoveries/re-discoveries: 
The unreleased material by the Subtractions, a great unknown California punk band circa '79 (featured in the next issue of Savage Damage Digest).
—————————-
Bill Wasserzieher
Favorite single artist reissue:
Bob Dylan and The Band: The Basement Tapes [Complete] (Columbia / Legacy) 6CD box
I suspect that it will also be my top pick for 2015, as unreliable sources at Sony Legacy tell me there will be an even longer version, Complete & Even More Expanded, restoring all the song count-ins and 37 false starts; an 11-minute organ performance of "Ava Maria" by Garth Hudson; a newly uncovered take of "Quinn the Eskimo" when it was called "Moe the Mongolian"; a rowdy, obscenity-laced version of "She'll Be Comin' Around the Mountain"; and Bob's early gospel tune "Elijah Was a Unitarian." Several snippets of dialog are possible additions, including a segment where Sara Dylan serves Bob and the boys tea and Richard Manuel asks if there are any Nabisco Mallomars left from the previous day, and a blistering argument among Band members on whether they should "heavy-up" their sound to be more like Cream that ends with Levon Helm telling the others they can "blow it out your Canook-ie backsides. I ain't no Ginger Baker clone," though "clone" comes out "crone." Possible additions to the accompanying book include shots of Bob and The Band frolicking in a cow pasture and never-before-seen pictures of Rick Danko and his pet chicken, Violet Mae. Beyond Complete & Even More Expanded, Sony is said to be considering a project covering songs Dylan could have written at Woodstock but did not.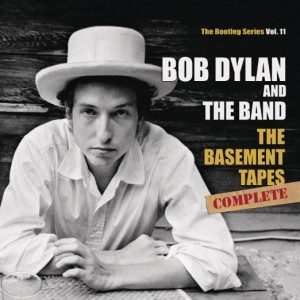 Favorite music-related book: 
Jerry Lee Lewis: His Own Story (HarperCollins) by Rick Bragg
I wouldn't want to be stuck in a room alone with JLL, but he's a helluva storyteller.
Favorite music-related films/documentaries:
20,000 Days on Earth with Nick Cave, directed by Iain Forsyth and Jane Pollard.
Favorite reissue label:
Rhino
Though it's most stuck working just the Warner group catalog these days, Rhino's always a sentimental fave, and one can hope for good things in the future (who says I'm not an optimist?).
Favorite personal discovery/re-discovery:
This was the year that I finally got around to giving a good listen to Garland Jeffreys. I discovered his albums for A&M in the early 1970s are terrific and his new stuff now is just as great.
————————
Jymn Parrett
Best reissue box sets:
 Beatles in Mono (Apple) 11LP, the Kinks Anthology 1964-1971 (Sanctuary) 5CD, Fleetwood Mac: 1969 -1972 (Warner / Reprise) 5LP, Small Faces Here Come the Nice: The Immediate Years Box Set 1967-1969 (Charly / Immediate) 4CD,and the Radio Birdman Self-titled (Citadel) 7CD…
Let's face it, 2014 was the year of the rock'n'roll box set.  It's about time.
Best reissue series:
The Seeds CD series (Big Beat).
Best new release from little-known group from past:  
Eternity Self-titled LP (Got Kinda Lost)
Best Reissue Label:
Tie – Big Beat and Got Kinda Lost.
Best Liner Notes:
Alec Palao.
Most anticipated release of 2015:
Chocolate Watchband with Daryl Hooper.
—————————-
John Hagelston
Ten Highlights from 2014:
Favorite reissues:
Placebo's 1973 (EMI / Music On Vinyl) LP
All three of the Belgian band's albums saw Record Store Day re-releases (the middle one is top-notch jazzy Euro-funk).
Keith Cross & Peter Ross's Bored Civilians (Esoteric) CD
An acoustic West Coast jammer, is also excellent.
Reissues I'm chomping at the bit to hear:
Bob Dylan & the Band's The Basement Tapes [Complete] (Columbia / Legacy) 6CD box
Finally something to render the bootlegs irrelevant.
The Mascots Your Mascots: Expanded Edition (RPM/Shout) CD
The 1965 debut of the "Swedish Beatles" expanded.
Favorite various artist reissue:
This was the year I finally caught up to Fading Yellow. Though I've only heard the first few in the series, Volume 1 was so stellar I may end up chasing down all 15…
Favorite music-related film/documentary:
The Seeds: Pushin' Too Hard, directed by Neil Norman.
(I helped bring this to the theater where I work!)
Favorite thing I heard on the radio:
The Naked and Famous' "Young Blood"
Upbeat, jangly alterna-pop of the first order – though I believe it's a couple years old…
Favorite personal discovery/re-discovery:
Bran's Hedfan (Sain, 1976) LP (truly wonderful Welsh progressive)
Ugly Things recommendations I'm glad I picked up on:
Metz Self-titled (Sing Sing) LP (early '70s glam from Texas) and Mystic Siva Self-titled (World In Sound) LP/CD 
A remaster that justifies a repurchase—the late Patrick Lundborg hit the nail on the head again here.
—————————
Eric Colin Reidelberger
Favorite single artist reissue:
The Seeds Singles A's & B's 1965-1970 (Big Beat) CD

An essential collection of singles from LA's seminal '60s band.
Favorite various artist reissues: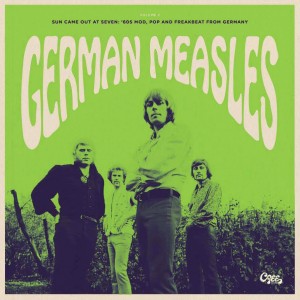 German Measles, Vol. 1 (Flames of Love: '60s Beat, Garage & R&B from Germany), and German Measles, Vol. 2 (Sun Came Out at Seven: '60s Mod, Pop And Freakbeat from Germany) [Cree / Bear Family] LPs
More monstrous Deutsch Beat, Garage and Psych must-haves than you can shake a sausage at.
Favorite reissue label:
Pseudonym 
For my hard earned dollar, a date with the Dutch always pays off.
Favorite personal discovery/re-discovery:
Nico The Marble Index LP (Elektra, 1968)
For some strange reason (and perhaps it's a winter thing), I've been spinning the hell out of this frozen masterpiece after not having played it in years. Its stark landscapes have recently forced me to paint my whole apartment black and speak in clipped Germanic tones.
——————-
James Marinovich
Considering my lifelong fixation with the work of basement recording artists—music either intended or destined to be heard by the very few—it is only predictable my choices for the best of 2014 be…
Local Customs: Cavern Sound (Numero Group) 2LP and Bob Dylan and the Band's The Basement Tapes [Complete] (Columbia / Legacy) 6CD box
Originating from deep within the limestone mines of Independence, Missouri, the late-'60s/early-'70s Cavern Sound comp contains not only quixotic attempts at radio hits but, even more interestingly, musical geographies unique unto themselves (like my favorite tracks,  "Lovin' You's Blues" and "The King Was,"  two brief visits to strange and psychedelic places courtesy of a band called Jaded).  The previously released 2-record edition of The Basement Tapes provided a tourist's view of that old, weird musical geography Greil Marcus aptly named "Kill Devil Hills," but now with the 6-disc version, we may all spend hours at will exploring that mysterious town. 
Suggested reading material: 
Etidorhpa, by John Uri Lloyd.
———————
Jeremy Cargill
There's been so much action this year… believe it or not, this is a fairly drastic narrowing down. With ears flush with apples and oranges…
A Baker's Dozen of favorite single artist reissues:
39 Clocks Pain It Dark (Luxury Products) LP/CD/CASS
Formed in the late '70s in Hannover, Germany, under the name the Killing Rats, 39 Clocks were a frantic, pulsing, deranged export of the punk era. At times like a marriage of the Velvets and Suicide with firmly Germanic vox, their 1981 debut LP is a mix of stuttered Velvets choogle, demented jangle, programmed drums, and a pulsing heart underneath with a love of '60s punk and '50s American rock—sounding akin to a Euro take on No Wave occasionally. Adding to the clutch of post-punkian originals there's a deconstructed and strangulated take on "Twist and Shout" titled "Twisted & Shouts."
Mike Cooper Trout Steel (Paradise of Bachelors) LP/CD
Transcendent folk finger-picking rooted in the Piedmont and Chicago blues styles, straightforward and simple lyricism and expert out-jazz lock into one another sublimely in this classic effort from a forever-forward searching iconoclast.
(See full review in UT #38)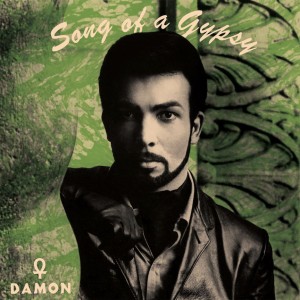 Damon Song of a Gypsy (Now-Again) 2LP/2CD
Now-Again's edition of Damon's private-press grail is the definitive statement on the album and the man. Song of a Gypsy is a non-pareil, revered psychedelic artifact and one of the few whose quality merits its legend. The album carries wide appeal with its mellow, Eastern-inspired vibes, and comes highly recommended even for those beyond diggers and super-fans.
 (See full review in UT #37)
Robert Lester Folsom Ode to a Rainy Day: Archives 1972-1975 (Anthology) LP/CD
A perfect complement to Folsom's 1976 cult classic Music and Dreams,Ode to… is a darker set of tunes with loner and rural vibes and the occasional psychedelic spike that illustrate his talent for melody and hook were in place long before his sole album. Whether you're a convert searching for the building blocks of Music and Dreams' synth-infused rock'n'pop, or forever looking for another in the line of unjustly unheard singer-songwriters, I can't recommend this set highly enough.
(See full review in UT #38)


Jimmer Glynn & Alan Rackin Past, Present and Future (Vapeur Mauve Productions, FR) LP
Blissful close-harmony '70s pop / power pop with nods to solo Beatles efforts (particularly Harrison's C&W-tinted work and McCartney) and an ear for studio wizardry, incorporating mandolins, piano and Moog into the mix.
 (See full review in UT #38)


Myke Jackson Alone (Anazitisi, Greece) LP
Obscure lyrically-introspective singer-songwriter pop solo effort from the wunderkind leader of Alabaman under-legends Felt, giving visions of McCartney and Emitt Rhodes, and featuring a higher preponderance of electric guitar work than many of its ilk.
(See full review in UT #38)


Josefus Dead Man (Numero Group) LP
Texan time-bending '69-'70-era heavy psych / proto- hard rock that alternately drives and chugs along, while retaining some Eastern touches from the psych era of a few years prior (likely from a huge Yardbirds influence on the guitarist), replete with dark'n'doomy textures contemporaneous to UK genre heroes, some near classic tracks, and good ol' dunderheaded macho moves and Southern touches.
The Kinbotes Self-titled (Slowboy, DE) LP
A glorious mess of ramshackle, lo-fi experiments by two Philly lib-art students from '86. Monotone Reed / Richman-style vox collide with jangly '60s-inspired guitars, and primal rhythms—supplied by cardboard box drums and early drum machines—creating a sound more akin to Brit DIY or a skewed take on early American indie or C86 sounds. While the deconstructions will appeal to under-sound searchers, the real surprise is some bona fide pop tunes within these grooves… if you squint your ears.
Owen Maercks Teenage Sex Therapist (Feeding Tube) LP
Pop-centric avant-garage / psych-punk with manic, clipped vocals, elliptical lyrics, and a band led by free / improv guitarist Henry Kaiser (along with the cream of Bay Area jazzers). Teenage Sex Therapist blenderizes surf riffs, swirling psych, '60s punk, and avant-jazz into a post-punkian construct of perfection, akin to the kitchen-sink punk approach of UK group the Homosexuals—and the set even features a minimalist take on the Nightcrawlers' classic "Little Black Egg."
(See full review in UT #38)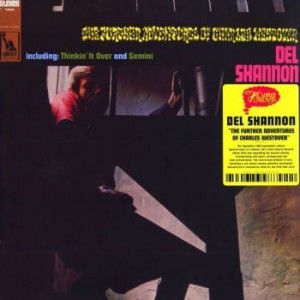 Del Shannon Further Adventures of Charles Westover (Trouble In Mind) LP
Del is GAWD, it's simple, just pick an era for evidence. But, this specific release stands as a top-contender in his quality-driven catalog, and is perhaps the best of example of one of the architects dipping a toe into modern waters, across a mix of psych-pop classics with touches of the baroque, mild orchestration, woozy, swirling guitars and sitar.
The Shivvers Self-titled (Sing Sing) LP
A full-length release finally on offer from these Wisconsin power pop legends, building on their one circle of gleaming perfection issued in the day, paired with a clutch of their cream culled from a CDr release previously available on Chuck Warner's Hyped 2 Death label. Drifting in a sea of one-off pleasures the Shivvers rise above as genuine coulda-beens, combining'60s mod pop, girl group sounds, rock'n'roll and classic early '70s power pop.
(See full review in UT #38)
The Stroke Band Green & Yellow (Anthology) LP/CD
1979 Southern Georgia art-damaged platter of proto-punk / proto-New Wave sounds combining early Roxy Music, Detroit rock, and damaged pop, replete with surging Farfisa, from Bruce Joyner (the Unknowns / the Plantations) & Don Fleming (Velvet Monkeys / Gumball) along with a small group of friends including Robert Lester Folsom (instrumental support and production). Sure to go down easy for fans of Sparks, the Twinkeyz, etc.
(See full review in UT #38)
Len Bright Combo Wreckless Eric Presents the Len Bright Combo (Fire, UK) LP/CD
1986's Len Bright Combo—Wreckless Eric with the Milkshakes' rhythm section—debut may well be my favorite album issued in the '80s. Presents… teems with the crunch and jangle of '60s punk / freakbeat, budget organ sounds, and Velvets / Creation-inspired guitar mayhem, while maintaining Goulden's bent take on '50s / early '60s pop classicism. Self-recorded in a village hall, Presents… is an essential and classic trash-rock related blast from the '80s, and harnesses a sound only equaled by the Television Personalities.
 (See full review in UT #37)
Honorable mention: Bobby Charles Self-titled (LITA),Colored Balls Heavy Metal Kid (Desperate, AU), Jackson C Frank Self-titled (Earth / Fire, UK), Jerusalem Self-titled (Lion Productions / Rockadrome), Peter Walker Has Anybody Seen Our Freedoms? (Delmore Recording Society)
Favorite modern sounds (The Dirty Dozen):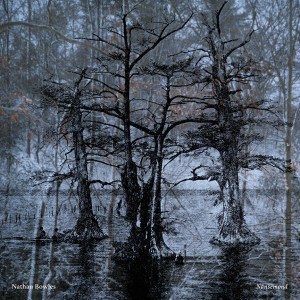 Nathan Bowles Nansemond (Paradise of Bachelors) LP/CD
Percussionist for such-acclaimed acts as the Black Twig Pickers, Pelt, and the Steve Gunn Band, Virginia-based Bowles steps out in a solo frame for the second time with Nansemond, a mostly instrumental—two tracks serve Nathan behind the mic for the first time on record—banjo-centered (by Bowles himself) set of American primitive meditations dipping into Eastern modes and experimentation, while maintaining a solid foot in the traditions of the American south.
Cozy Button by Button (HoZac) LP
Cozy proffers a brand of glam boogie/power pop/bubble-goodness with substance, style, and dedication to the hook that betrays knowledge of the building blocks basics—with Chuck Berry-inspired riffs dotting the set. A stomping, strutting anthem about a certain appearance in a man's trousers called "Sidepiping," replete with the outer-space synths right off of a prime period Sweet tune, both stands out and closes out the LP splendidly.
D'Angelo and the Vanguard Black Messiah (RCA / Sony) CD
Neo-soul prodigy Michael Eugene Archer (aka D'Angelo) debuted with the game-changer Brown Sugar (1995) at 21, issued the revelatory Voodoo in 2000, and having virtually vanished since that time now returns with the vibrant sonic creation that is Black Messiah. The album is a mix of funky '70s Blaxploitation grooves, Eddie Hazel-worthy shred (and an early Funkadelic vibe overall), psych-soul sitar, Spanish guitar lines, double-tracked whistles, and early jazz modes, delivered from the pen of a post-everything hip-hop generation genius. Despite his modest output, Black Messiah's 2000 watt shine places D'Angelo in a rarified stratum of soul progenitors who colored outside the lines before him (Curtis, Sly, Womack, etc.), as well as contemporary legends with a track record like Prince and Raphael Saadiq. Name anyone else who's got people waiting with baited after a 14 year absence…
Steve Gunn Way Out Weather (Paradise of Bachelors) LP/CD
While Gunn's recent album release didn't hook me as immediately as his last, Time Off, it's certainly cut from the same cloth, perhaps just a different fold in the fabric. Way Out Weather builds on the amplified and sun-drenched acoustic folk-guitar modes of his previous effort, while adding shades of woozy, rural Americana and a looser, less primal rhythmic quality (and even a nod to '70s Stones in "Milly's Garden"). The addition of visions down dusty roads lands Way Out Weather somewhere in the realm of mellow, rambling West Coast psych, and the full-screen folk rock of Sirs Chapman and Cooper (both forenamed Michael),  and stands as another brick in the weatherproof house of guitar artistry curated by Gunn.
Hiss the Golden Messenger Bad Debt (Paradise of Bachelors) LP/CD
M.C. Taylor (aka HISS), after relocating to North Carolina, recorded this sparse, confessional and bracingly intimate set of songs that illustrate in ten-foot-tall letters his resonant, genuine songwriting talent that marries clear, direct language with a poetic intrigue about his surroundings. Bad Debt stands as a densely pieced conversation that draws you in, is best served when the night drifts into day, and should be enjoyed by fans of brooding early '70s singer-songwriters.
(While a 2010 limited-release technically makes this a reissue, with its original running order and omitted tracks restored I consider this new upon the world. Full review appears in It's Psychedelic Baby #1)
Honey Radar Chain Smoking on Easter (Third Uncle) LP
Kitchen-sink psych-punk (ala Swell Maps, Television Personalities) using economy as a calling card, interspersed with '60s licks, noisy bits and a harmonious instrumental interplay. An assault of sixteen tracks blasts forth in a mere 21 minutes, and brings to mind the earliest moments of Pavement.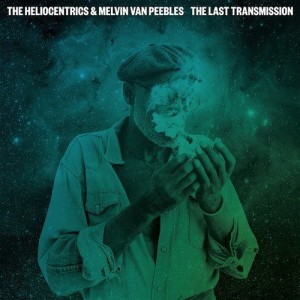 The Heliocentrics & Melvin Van Peebles The Last Transmission (Now-Again) 2LP/2CD
Psychedelicized Kraut-tinged spiritual jazz excursions heavy on the percussion and synth—provided by the UK-based musical chameleons the Heliocentrics (led by drummer Malcom Catto)—and space-searchin' spoken word by the inimitable trailblazer hisself. If I have to explain that any further, you need to fix your eardrum selections.
Musk Self-titled (Holy Mountain) LP
Primal, swampy scuzz-punk/stripper-pole-blues-grunt from a Bay Area combo featuring ex- Tractor Sex Fatality, Killer's Kiss and Slicing Grandpa members. Musk cages the ghosts of The Letter C (Chrome Cranks, Cheater Slicks, Cramps) and the Aussie dark force of the Scientists with a deeply-fuzzed sound, troglodyte stomp/twisted carnival jones/Diddley bones rhythms, and visceral, slurred and spit vocals. The America's haven't offered this kind of damage since the garage-noise-sci fi-psych-fuzz aliens the Necessary Evils.
(Early special editions featured a latex-fashioned/molded sleeve reminiscent of The Book of the Dead from Evil Dead.)
Wooden Wand Farmer's Corner (Fire, UK) LP/CD
Another ace entry in the prolific catalog of multi-talented troubadour James Jackson Toth (aka Wooden Wand), who's been creatively active since the mid-'90s, producing blistering psych and roots-tethered sounds simultaneously. Tapping into his Texas SSW-bred storyteller he strikes a mellow mode on Farmer's Corner, while subtle swells of shoegaze/slow-core psych guitar bring up the background providing a funereal-like vibe.
Ryley Walker All Kinds of You (Tompkins Square) LP
Chicago-based folk guitar wunderkind Ryley Walker stirs up all kinds of visions  and what-ifs in me. Set-opener "West Wind" is the kind of perfectly crafted song some artists toil toward their whole career without producing, and throughout the rest of his fully-formed debut LP—without a single misstep—he provides one of the best Brit-folk inspired albums I've heard since the original age, issuing a mix of dour singer-songwriter tunes and instrumental workouts, bringing to mind Jansch in his prime. The center where he sits is one of isolated starkness, while his surroundings are sandpapered smooth with gentle orchestration—occasional jazzy piano flourishes, viola (provided by Verma frontwoman Whitney Johnson), and brushed drums—from the cream of the city's underground music scene. Walker is a true talent who should be watched closely.
Jane Weaver The Silver Globe (Bird / Finders Keepers, UK) LP/CD
Enchanting pop chanteuse vox paired with icy, bubbling and oscillating vintage synths with minimal and motorik-inspired rhythms combine to place on offer a premium platter of progressive pop with a foot in Kraut vibe '70s, while still sounding firmly modern. With a hip-hop producers cut-and-paste aesthetic The Silver Globe features a recycled chunk of an '80s Hawkwind tune and a detour into space-folk-pop with psychedelicized vox in "Stealing Gold," along with all the synth experiments—and includes collaborations with long-time Weaver partner, Andy Votel (Finders Keepers Records honcho), synth goddess Suzanne Ciani, and space-rockers Cybotron.
White Fence For the Recently Found Innocent (Drag City) LP/CD/Cassette
Continuing with the punkist deconstructions of '60s garage / psych / folk-rock he's made his sonic calling card, Tim Presley releases another bundle of joy into the world with the sixth White Fence album, For the Recently Found Innocent—the first recorded outside his Echo Park bedroom environ. More vocally assured with each successive platter, Presley stands above the crowd of modern, marble-mouthed pretenders with distinguishable hooks, manic, retina-rattling guitar-fry and a distinct vision. His strengths only grow in mass with each offering, with the recording dynamic switch having done nothing to sacrifice the favored rough edges in his work, but instead have brought the molten center to its desired temperature.


Honorable mention: Sterling Roswell The Call of the Cosmos (Fire, UK), Mike Hudson & the Pagans Hollywood High (Ruin Discos), Pere Ubu Carnival of Souls (Fire, UK)
Dynamite of which I'm too close to be objective (The Savage Seven):
Athanor Inside Out: The Demos 1973-1977 (Guerssen); Hot Knives Self-titled (Got Kinda Lost); Lavender Country Self-titled (Paradise of Bachelors); Orang-Utan Self-titled (Guerssen); Sound Ceremony Guitar Star (One Kind Favor); Thomas Edisun's Electric Light Bulb Band The Red Day Album (Guerssen); Tropics As Time's Gone (Guerssen)
Favorite various artist reissues:
Country Funk Volume II 1967-1974 (LITA) 2LP/CD
Another double-up dose of worming, funky efforts by pale faces. When the Lord said, "Make It Funky," it was Earl Palmer and Zigaboo Modeliste who listened, and their reverberations spread wide across genres. Funky drums added to molasses-rhythm trad sounds are the major move, as well as some dirty, snaking guitar figures. Big names are represented by Gene Clark, Bob Darin, Willie Nelson, Dolly Parton, and Kenny Rogers, while efforts are also offered from cult heroes Hoyt Axton, Jim Ford, Thomas Jefferson Kaye, and Townes Van Zandt. Akin to the first go, though, there's one perplexing (yet dynamite) entry: Larry Williams & Johnny Watson with the Kaleidoscope's "Nobody," which has the R&B legends in a funky mode backed by US ethno-psych heads Kaleidoscope, which there is nothing "country" about (perhaps in an effort to season the otherwise white bread sandwich on offer). However, the second edition of this set has really hooked me on the codified phenomena which I'd been observing long before the first volume's issuance.
Local Customs: Cavern Sound (Numero Group) 2LP/CD
Profiling a prodigious period of activity ('67-'73) for the Independence, MO-based studio that set in subterranean limestone mines, Cavern Sound serves a solid set with stellar standouts too many to mention. A mix of unreleased boulders and small-issue scorchers from local Kansas City labels, some personal fave-raves are the budget organ-led mellow folk-rock'n'pop / teenbeat of Larry Sands & the Sound Affair, an ace bubblegummer by Sheriff ("I Don't Really Love You"), several pop-tinged and garage-tinted psych senders (Jaded, Stone Wall, the Dantes), some '60s punk-snot from the Reactions ("In My Grave"), and the macho-fuzz rocker by Pretty, "Moustache in Your Face," which Numero previously issued as a double-45. Cavern Sound is a genuine testament to creation within a very fertile period, with several stylistic diversions to please followers of many '60s and early '70s sound forms.
Warfaring Strangers: Darkscorch Canticles (Numero Group) 2LP/CD
Dominating the darker notes and pulling from the formative fumes of American hard rock / proto- metal combos striking a more sinister tone (Bang, Blue Oyster Cult, Dust, etc.) as well as Sabb across the sea, Darkscorch focuses on tunes tied up in the evil in man, dark forces and ol' Beelzebub hisself. Curated by Numero co-honcho and studied digger Rob Sevier, there's not a dud in the batch, but standouts for me are the opening, moody heavy-psych of Air ("Twelve O'Clock Satanial"), the chugging "Black Death" by Arrogance, the near proto-punk fuzz-cruncher that is Dark Star's "Spectre," Illinois under- legends Medusa ("Black Wizard"), the early Sabb moves of the Josefus-connected combo Stone Axe ("Slave of Fear"), the funk-tinged heaviness of Stonehenge ("King of the Golden Hall"), and the harmony-guitars and manic-rhythms of Triton Warrior ("Sealed in A Grave").
(A bonus edition includes a full-scale roleplaying board game, Cities of Darkscorch, incorporating all the group names based around a Dungeons & Dragons construct.)
Favorite box set:
Native North America (Vol. 1): Aboriginal Folk, Rock, and Country 1966-1985 (LITA) 3LP/2CD
A massive collection, and the first in a series (the next covering the lower 48), of compilations covering aboriginal sounds co-mingling with American musics (country, singer-songwriter modes, folk, rock, etc). NNA, Vol. 1 covers artists from all-over the Great White North, compiled by Vancouver, B.C.-based avid digger, Kevin "Sipreano" Howes. The artists on this collection—whose individual histories are profiled in the exhaustive accompanying book/liners—deliver everything from outlaw country and singer-songwriter-informed fare, to traditional folk with a haunting flair and poetic, personal, political and conscious perspectives on their communities. The majority of the tracks are in English, most are little-heard outside their locality, and a handful bear the native tongue of their tribes, with all sounds pulling from a landscape of countrymen Gordon Lightfoot and Leonard Cohen, as well as Neil, Dylan, CSN&Y, CCR and the Stones. The accompanying book features plenty of pictures, full lyrics, and the whole bag to paint a picture of this unjustly uncovered slice of North Americana. While a fully and completely moving set, those most right up my nose include: David Campbell, Lloyd Cheechoo, the Chieftones, Willie Dunn, Peter Frank, Eric Landry, Sugluk, and Willie Thrasher.
Favorite music-related books:
I Fought the Law: The Life and Strange Death of Bobby Fuller (Kicks Books), by Miriam Linna and Randell Fuller
I positively can't wait to dig into this tome by lifelong fangirl Miriam Linna (who's swift with a pen) about her hero, mid-'60s rocker and legend, Bobby Fuller.
If You Like the Ramones… Here Are Over 200 Bands, CDs, Films, and Other Oddities That You Will Love (Backbeat), by Peter Aaron
Musician—mouthpiece for blues-punk grinders the Chrome Cranks—and journalist Peter Aaron knows his subject well, and all the components and out-sprouts. More than your typically uninformed talking head view of the subculture, Aaron digs deep and effuses with affection in an everyman fashion with insight. The brief encapsulations are a perfect pick-up for the tangentially-minded among us, and the book as a whole is equally enjoyable for the initiated and those searching for the first flames.
A Man Called Destruction: The Life and Music of Alex Chilton, From Box Tops to Big Star to Backdoor Man (Viking), Holly George-Warren
Prolific journalist, super-fan and personal friend of Alex's, George-Warren, gracefully traces a linear trajectory of the subject's upper-class genealogical background, rearing by arty liberals in an era their views were uncommon, all his kicks and passions along the way, and the numerous classic sides he waxed. From his early yearn to cop Cropper's—Steve, natcherly—licks and entrancement by beat music, and painting pictures of his lifelong individuality and search for the human quality in music spare pretense or overproduction (which led to works such as Like Flies on Sherbert or producing early Cramps demos), to his latter day reunions and reappraisal by another generation of fanboys/girls. Alex stayed active 'til the end, and George-Warren has done a dynamite job of covering it all. [Sidenote: One interesting discovery found within is Alex was nearly a Brother Records recording artist!]
Play On! Power Pop Heroes (Jetfighter), by Ken Sharp
I've only recently received my copy as a Xmas gift and have barely made a dent, but I'm thoroughly enjoying it. And, with two further volumes to come Sharp has really put in his work to decode all the scraggly bits that factor in the power pop equation.
Psychedelia: An Ancient Culture, A Modern Way of Life (Lysergia), by Patrick Lundborg
I'm still thumbing my way through this lifelong work by our untimely departed friend, "The Lama". It's dense, informational and definitive. Prior to diving in I rated Patrick a very knowledgeable and passionate pal who dispensed occasional humor in his Acid Archives entries—but Psychedelia truly shows him a master at his craft. I could think of no better epitaph.
Favorite music-related films/documentaries:  
Basically, Johnny Moped, directed by Fred Burns
Touching and informative look into this early Brit proto-punk / punk figure who called Captain Sensible—whose son is the director here—and Chrissie Hynde members of his band in the early days, and whose music still bristles with visceral energy.
Our Vinyl Weighs A Ton: This Is Stones Throw Records, directed by Jeff Broadway
An inspirational and in-depth look into an indie powerhouse. Our Vinyl… traces from Peanut Butter Wolf's youthful musical passion, his early work with Charizma, championing of prolific outsiders (J Dilla, Madlib, MF Doom, etc.), weirdos such as Gary Wilson, and discovering modern soulsters Aloe Blacc and Mayer Hawthorne.
Looking forward to… Lost Rockers (dir: Paul Rachman), A Message to the World: The Jesse Hector Story (dir: Caroline Catz), and The Seeds: Pushin' Too Hard (dir: Neil Norman).
(Full disclosure, I'm working at getting all five shown at a Chicago film festival.)
Favorite reissue label:
Three-way tie—the cultural archeologists at Numero Group (and glimpsing their forthcoming releases, they'll surely be tops next year as well), Now-Again (dynamite passion, attention to detail, and annotation—plus, their modern sounds are additionally ace), and Fire (they've spun my head on lesser-known gawds this year—and also have a keen eye right up my nose for now sounds).
Favorite personal discoveries/re-discoveries:
VA. Country Funk 1969-1975 (LITA) 2LP/CD
I was initially a bit reticent and found the vision too all-encompassing, but have warmed to its ways, which was strengthened by the recent edition. Unknowns such as Dennis the Fox, Gray Fox, and John Randolph Marr rub shoulders with later efforts by legends like Bobby Charles, Dale Hawkins, Tony Joe White, and Link Wray in a convincing fashion. Though, the inclusion of Johnny Jenkins' take on Dr. John's "I Walk on Gilded Splinters" is a killer but confusing addition with its funky-blues-psych tones. I'm hoping for many volumes more, perhaps digging a bit more into the private-press and unissued arena of the majors, but will also be happy to hear more of the same.
Dynamite Hemorrhage fanzine
Former editor of '90s zine SUPERDOPE, and blogs too many to mention—though, I should give special nod to his long defunct Detailed Twang blog—Jay Hinman (aided by Erika Elizabeth) returns to the printed page with Dynamite Hemorrhage. Jay is an unflaggingly voracious imbiber of countercultural phenomena vintage and contemporary who relays his finds in an approachable, perceptive and intelligent manner, and has found his perfect foil to toil more in the poppier side of things with Elizabeth (outside the aural destruction and deconstruction Hinman favors). Having made my way through the first 68-page issue—which featured the Flesh Eaters' mainman Chris D. on the cover, plus features of praise'n'appraisal of Sally Skull, Bona Dish and a lengthy review section—the 2nd issue is warming my bedroom side table with Aussie cult hero Bill Direen gracing the cover, a Tim Warren interview discussing the new BFTG's, a '70s Jamaican Dub primer, coverage of Honey Radar and another round o' reviews. 
Richard Davies
The Moles Flashbacks and Dream Sequences: The Story of The Moles (Fire) 2LP/2CD
Cardinal Self-titled (Fire) LP+CD/CD
Australian band The Moles were a late '80s – mid-'90s indie band who laid the path for many to follow, pulling at bits of chamber-pop, cheap organ sounds, fuzz'n'noise, UK psych, post-punk rhythms, Flying Nun vibes, an experimental flair borrowed from Beefheart, and a want to stretch outside preconceived notions. The Fire Records compilation collects their two albums and spate of singles which are consistently tuneful, hook-based and greatly harness their influences without descending into slavishness. The group was a huge influence on the Flaming Lips and also foreshadowed the genre-twisting of Spiritualized and Mercury Rev.
After the dissolution of the Moles and relocation to the states, Davies teamed with arranger Eric Matthews to form the chamber-pop group Cardinal. Their sole 1994 album was issued on Sub Pop in an era overrun with grunge also-rans and was largely overlooked. The pop-heart lurking underneath many Moles tracks come to the fore here, and is an absolute treasure to the ears of Bacharach, Beatles, Bee Gees, Left Banke, Love, et cetera fans. A few chord progressions or guitar sounds lift outside the chamber-pop realm, but the release remains mainly in a '60s-channeling mode. (The bonus disc includes a run of demos and unreleased tunes that surge with the same orchestrated beauty.)
…much unreleased beauty and mayhem to be forthcoming releases on Got Kinda Lost Records. But, my lips are sealed on that, aside from our announced 2015 releases (Promise, Lightdreams, Paul Marcano, Cromwell, Rocket Robert).


---