Featured

News

By Jay Dobis     Erkin Koray, aka Erkin Baba, the father of Turkish Rock 'n Roll (he put together the first Turkish rock band (Erkin Koray ve Ritmcileri) in 1957 when he was a high school student

Featured

Articles

By Harvey Kubernik   To celebrate the 50th anniversary of The Roxy and its enduring relevance, the Grammy Museum announced a new exhibit, The Roxy: 50 Years On The Sunset Strip, which explores the
Written In Their Soul: The Stax Songwriter Demos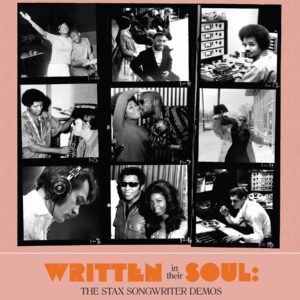 By Harvey Kubernik
In its heyday, Stax Records was synonymous with soul music's biggest stars – from Otis Redding and Carla Thomas to Sam & Dave and the Staple Singers.
Stax Records, now owned by Concord, was founded by Jim Stewart in 1957 in Memphis, Tennessee. It rose from a small, family-operated company to become one of the most influential record labels in the world, helping create "The Memphis Sound" and launching the careers of icons such as Otis Redding, Isaac Hayes, Booker T & the MG's, Steve Cropper, the Staple Singers, Sam & Dave, Eddie Floyd, Rufus and Carla Thomas, the Bar-Kays, and dozens of other artists who helped change popular culture forever. In all, Stax placed 167 hit songs in the Top 100 in Pop and 243 hits in the Top 100 in R&B.
But behind their iconic hits was a talented team of songwriters. Craft Recordings celebrates the work of these unsung heroes with a brand-new collection, Written in Their Soul: The Stax Songwriter Demos. The CD and digital, the 7-disc box set includes 146 demos (140 previously unreleased) from Stax's legendary roster of songwriters, including Bettye Crutcher, Homer Banks, and William Bell. From early sketches of classic '60s and '70s hits to never-before-heard songs with full-blown arrangements, Written in Their Soul offers fans a fascinating glimpse behind the scenes of the storied Memphis label.
The terrific collection was restored/mastered by multiple Grammy-winning engineer Michael Graves. It includes a new essay by Emmy and Grammy-winning writer/producer Robert Gordon and Stax's original Director of Publicity and two-time Emmy winner Deanie Parker, who later served as the founding President and CEO of the Soulsville Foundation, which encompasses the Stax Museum of American Soul Music, among other educational organizations. Ms Parker, who joined the Stax fold in 1962, was also a songwriter at the label.
##
Discovering and hearing these demos they serve as uninhibited initial forensic evidence of the subsequent master recordings on Stax we treasure.
"The the rarity of the tracks short-circuits any nostalgia reaction, so it's essentially several hours of brand-new classic southern soul and needs to be understood in that context," suggests poet and deejay, Dr. James Cushing.
"These aren't 'hits' – you have never heard them before – and yet they fully articulate the language of hits, and could have been hits had history been different. The passage of time has actually been even kinder to this music than it has to Motown. Gordy's control of the 'Factory' led to a very specific sound that's both a strength (recognizability) and a weakness (predictability). Stewart & Axton were less control-freaky and had a wider pallet of sound to choose from, especially the rougher blues/R&B/gospel traditions Gordy turned away from in favor of pop."
Fans and record collectors can hear a first taste of Written in Their Soul with a demo of "634-5789 (Soulsville, USA)." Written by Eddie Floyd and Steve Cropper, the song was famously recorded by Wilson Pickett, who made it a No.1 R&B hit and Top 20 pop single in 1966. Released on Atlantic Records, the song's title was inspired by the Marvelettes' 1962 hit, "Beachwood 4-5789," while the enduring tune would later be recorded by Tina Turner, Ry Cooder, and Bon Jovi.
The package also includes another Cropper and Floyd collaboration, "Looks Like Another Hot Summer."
In 2007 I interviewed guitarist/songwriter and producer Cropper about the Stax label.
"Al Jackson, Booker, Duck and I grew up playing nightclubs in Memphis. Wayne Jackson grew up that way. So we had that band mentality thing and we worked as a unit. Because some guy who wants to go out and ego on stage is gonna blow it for everybody else. You know what I'm saying? You have to play as a unit. We learned that in the studio, and we were there, not for ourselves but for the artist we were playing behind."
When asked about demos becoming retail recordings, Cropper stated, "All of those things, you listen to them, and it's sort of like a great actor, like if Gene Hackman takes a part, or if James Stewart takes a part, they become that character. And at the time you watched it you became part of them. You know what I'm saying? You don't think about somebody else doing it."
In 2007 I also spoke with Stax mainstay Wayne Jackson, whose trumpet playing informed many of the label's dates.
"You can tell the horn sound," mused Jackson. "Me, Andrew Love and Floyd Newman sound a certain way. All those records had that in common. All those records had Steve Cropper's guitar, Al Jackson's drums, Duck Dunn's bass and Booker's organ. Those things are very distinctive and that made up Stax sounds. And that's where Otis came from. Musicians are not in competition. No one in that band was in competition. We were one thing. We were there to support and glorify Otis Redding. And we did that. And it shows on screen. We were there to respect glorify and hold the singer up to glory. Whether it be Otis, Eddie Floyd or Sam & Dave. We did that. That was our job and we loved it and did it good. Everybody in that band had his position. Like Duck Dunn. Have you ever seen anybody work that hard on bass? It makes my hands cramp up," confessed Jackson.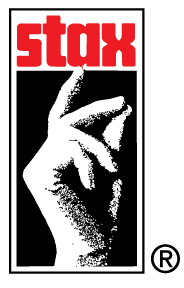 "Duck Dunn and I are both left-handed, born on the same day in the same hospital. It was a real spiritual and astrological happening at Stax. Andrew Love is three days older than me and he and David Porter were born the same day. Booker is a musical genius. Otis always brought a great contribution to all the sessions he was on. He was educated. Steve Cropper invented a style of guitar where the little guitar parts were singular. He played licks that became part of the song. The horns were part of the song. Without us they would not have been the same.
"I loved Otis and he loved me. We were big friends 'cause we all liked to laugh, and we were all young and the testosterone levels were out of this world. That's what you heard in that music. Al Jackson was a joy to watch. He was the most fun drummer I ever was around. He was just the best drummer you ever heard and the best drummer you ever saw. He was a great musician.
"Otis used a guitar to write songs and would use open key. So he could just bar it put a bar on his finger and play up the scale and chords. He could easily write with it. When I was with Otis he was on another energy track. Otis was like a 16-year old boy with a hard on all the time! Because all he could think about was writing a song and getting into a studio. That was his life. Zelma and those kids and the farm and his music in that order I think. But outside of the farm he didn't think of nothing but his career. Otis did an amazing body of work in the six years he was recording," reinforced Jackson.
"Otis Redding had found his audience at the Monterey International Pop Festival," Steve Cropper explained in our 2007 interview. "The Monterey festival helped him cross over to a wider white pop market. They already knew how big he was in Europe and Europe was not an ethnic rhythm and blues audience. It was more general. He was big in France and he was big in England. And he was big, and [manager] Phil Walden and Atlantic Records knew that, and they wanted that same kind of recognition over here, and they were finding it very difficult to get pop radio play."
"Otis brought Memphis to Monterey," recounted concert attendee, Paul Body. "He turned the festival grounds into a sweaty juke joint on a foggy night. I was standing up on someone's car that was outside and we danced on the roof. Otis looked like a king dressed in an electric green Soul suit. He came on like a hurricane singing Sam Cooke's 'Shake' at breakneck speed.
"It was a real electric moment. He looked like a damn fullback up there. He was as magnificent as a mountain. It looked like nothing could stop him. He could rock but when it came to that slow burn Southern style, no one was better. He was giving the love crowd a lesson in slow dancing. He ended with 'Try A Little Tenderness' turning it inside out and making it scream for mercy. He slowed it down to a simmer, started off some mournful horns, Booker T's organ and his voice. Al Jackson came in with light rimshots that sounded like raindrops from heaven in the foggy night. Then Cropper came in with some tasty rhythm chops, then Al started beating out the groove, pushing it and they took it home. I had never seen anything like it," marveled Body.
"At Monterey, that audience sat out through the rain to see us, or wait to see Otis Redding, and that's the first time I ever experienced that," observed Cropper. "And they were more curious than anything else. Otis had found his audience, and Monterey helped him cross over to a wider white pop market. They already knew how big he was in Europe and Europe."
##
A Craft Recordings product announcement provides additional information and background on the audio delights.
"What fans might find the most striking in Written In My Soul is hearing the label's biggest singles in their earliest incarnations. Such examples include Mack Rice's acoustic demo of 'Respect Yourself' (a 1971 hit by the Staple Singers), written alongside Luther Ingram. Gordon and Parker include an anecdote from Rice, who revealed that the song came about from a conversation with Ingram. 'One of us said, "A guy got to respect himself out here to get anyplace, you know?" So it hit us both at the same time – that's a good title, "Respect Yourself" is a good title. I have my old guitar upstairs,' Mack continues, 'I'm messing with that… And I started writing the song. The words just hit me, like God just give me the words. About thirty minutes, I had the whole song.'
Fellow songwriter Bettye Crutcher suggested giving it to the Staple Singers, and an R&B classic was born. Yet, Gordon and Parker emphasize how demos (like this one) can differ vastly from the final version. "Some demos become the exact map followed and some, like 'Respect Yourself,' spark a new interpretation…. When Mack created it on an almost-tuned guitar, it sounds a lot more like Talking Heads or some other driving punk rock song than it does the epitome of the Staple Singers' message music.
"Another fascinating example is Henderson Thigpen's 'Woman to Woman,' which became a signature hit for Shirley Brown in 1974. The idea for the song first came to Thigpen when he heard his wife talking about two women fighting over the same man. 'When two men get serious,' Thigpen recalled, 'they say, "Let's talk man to man," so I thought of these ladies saying, "Woman to woman, let's hash this out."'"
Gordon and Parker point out that the "Woman to Woman" demo is notable in that it is voiced by a male artist, but written from a female perspective. This, they say, "is an expression of a great songwriter's skill – the ability to inhabit any character, even those not of their gender. While it was a matter of economics for the songwriter to sing across gender boundaries – if the writers brought in an outside vocalist, they'd have to pay them or have a fee taken from their royalties – the real achievement is the writers' ability to so comfortably imagine themselves as someone else."
Another hitmaking duo, David Porter and Isaac Hayes is also represented in this collection, leading a sweetly harmonized demo of "You Make A Strong Girl Weak," written for and performed by one of the few girl groups at Stax, Jeanne & the Darlings. While the trio never released the song, it was issued in 1965 as a B-side by the short-lived group, the Premieres.
Stax was also home to several female songwriters – a rarity at that time. One of the label's first big stars, Carla Thomas, was a prolific writer who penned her debut hit, "Gee Whiz (Look at His Eyes)," when she was just 15. Thomas' work is exemplified here on multiple demos – the majority of which she would record herself – as well as several unreleased songs, including "Let's Be Sure" and "It's Up to You." In 1964, while under contract at Atlantic Records, Thomas also scored a hit with the Deanie Parker/Steve Cropper tune, "I've Got No Time to Lose," the demo of which is featured in this box set. Some of Parker's unreleased work is also highlighted, including demos of "Spin It" and "Nobody Wants to Get Old" with Mack Rice.
Among Stax's most prolific songwriters was Bettye Crutcher, whose songs in this collection include solo compositions as well as collaborations, including works with her hitmaking team We Three (featuring Homer Banks and Raymond Jackson). But Crutcher had plenty of challenges to overcome, explains Parker. "She realized that there were barriers, that the writers had turf, and to be a woman in that environment was extremely difficult."
Crutcher, who passed away last October, told Gordon and Parker, "These guys just didn't want to accept a girl coming in there doing what they were doing… I really was going to have to win them with my work, they were not going to give me any edge." Written in Their Soul offers more than two dozen demos by Crutcher – a testament to her talents and tireless work ethic. Adds Parker, "I've never seen anybody who could write as many songs in one sitting as Bettye – she was like a machine!"
While it is thrilling to hear the early workings of classic Stax tracks, an equal portion of Written In Their Soul is devoted to the songs that never made it out into the world. Many of these tracks are fully-realized studio recordings that were sent to publishers for copywriting purposes.
In addition to the previously-mentioned unreleased demos, highlights from this section include two tracks featuring Otis Redding sound-a-like, Willie Singleton. Working with Henderson Thigpen and his team, the Rochester, NY singer performed the songs "Somewhere in Somebody's Heart" and "Love Treaty," both of which could have easily been soul classics.
Other notable selections include would-be hits that were written and performed by stars like Frederick Knight ("I Like the Way You Groove Me"), Eddie Floyd ("Don't You Know I'm All Alone" and "'Till You've Been Loved By Me," both collaborations with Steve Cropper), and William Bell ("It's No Secret," written with Booker T. Jones).
"Looking back at the breadth of demos collected here, Parker marvels, "This music has lasted over fifty years, and it's still being studied, emulated, enjoyed. It has earned the right to become a tool used to teach a new generation: Culture. Music. Arts. Man's humanity to man. There's so many lessons to be learned from these demos, from the Stax vault, from the songwriters at Stax…. But every great song starts with something that hits you."
##
Oscar-winning documentarian Morgan Neville in 2007 directed and produced a deep-dive exploration of the Stax world in his Respect Yourself: The Stax Records Story. I discussed the film with Neville in my 2021 book, Docs That Rock, Music That Matters.
"It has a link to my Brill Building documentary in the sense that Stax Records was about opening a studio in South Memphis and letting the kids in the neighborhood like David Porter, Isaac Hayes and Booker T. Jones come in and make music. The moment where somebody created a moment and situation where young people could come and do the best creative work they were capable of. They were challenged and they rose to that challenge.
"Just a great story of these people who ended up writing music that scored a popular culture for many years. But it's such an unlikely story. I really think Stax is one of the rare stories where the music is as amazing as the story. Everything about Stax is a big story with big characters. And, it's about race in America the sixties and seventies. But the music is freaking good! If I'm picking music, I'll pick Stax over Motown any day.
"I started to learn about Stax through Peter Guralnick. Reading his stuff and becoming friends with him. I did a documentary with Peter about Sam Philips and Sun Records. Through Peter I got to know Robert Gordon. We did a Muddy Waters documentary and I started spending a lot of time in Memphis. And Stax was like the great untold story of popular music in the south to my mind. It had all the elements. It was like a Greek tragedy with an amazing soundtrack. It took a couple of years to get that film made."
© Harvey Kubernik 2023
Harvey Kubernik is the author of 20 books, including 2009's Canyon Of Dreams: The Magic And The Music Of Laurel Canyon and 2014's Turn Up The Radio! Rock, Pop and Roll In Los Angeles 1956-1972. Sterling/Barnes and Noble in 2018 published Harvey and Kenneth Kubernik's The Story Of The Band: From Big Pink To The Last Waltz. In 2021 they wrote Jimi Hendrix: Voodoo Child for Sterling/Barnes and Noble. Harvey and Kenneth are writing doing a book for 2024 publication by Insight Editions, Images That Rocked the World (The Music Photography of Ed Caraeff). Otherworld Cottage Industries in 2020 published Harvey's Docs That Rock, Music That Matters.
Kubernik's 1995 interview, Berry Gordy: A Conversation With Mr. Motown appears in The Pop, Rock & Soul Reader edited by David Brackett published in 2019 by Oxford University Press.
Kubernik's writings are in several book anthologies. Most notably, The Rolling Stone Book Of The Beats and Drinking With Bukowski. Harvey wrote the liner notes to the CD re-releases of Carole King's Tapestry, The Essential Carole King, Allen Ginsberg's Kaddish, Elvis Presley The '68 Comeback Special, The Ramones' End of the Century and Big Brother & the Holding Company Captured Live at The Monterey International Pop Festival.
 During 2006 Harvey spoke at the special hearings initiated by The Library of Congress held in Hollywood, California, discussing archiving practices and audiotape preservation, and in 2017 he appeared at the Rock and Roll Hall of Fame in Cleveland, Ohio, as part of their Distinguished Speakers Series.
During 2022, producer/director Ron Chapman interviewed Harvey and hired him as a consultant for his music documentary, REVIVAL69: The Concert That Rocked the World, which celebrates and chronicles a 1969 rock festival in Toronto, Canada that spotlighted the debut of John Lennon's Plastic Ono Band along with the Doors, Alice Cooper, Chuck Berry, Little Richard, Bo Diddley, Jerry Lee Lewis and Gene Vincent. Shout! Factory has picked up the title for North American distribution.
During 2023, Harvey Kubernik is co-producing, co-writing and co-editing a music documentary with director Christopher M. Allport, The Sound of Gold. The film chronicles the landmark Gold Star recording studios in Hollywood and the 100 hit records cut at the legendary studio in the 1951-1984 era).
---