Featured

News

By Jay Dobis     Erkin Koray, aka Erkin Baba, the father of Turkish Rock 'n Roll (he put together the first Turkish rock band (Erkin Koray ve Ritmcileri) in 1957 when he was a high school student

Featured

Articles

By Harvey Kubernik   On August 3, 1966, stand-up comedian, social critic, satirist, and philosopher Lenny Bruce was found dead at age 40 inside his Hollywood Hills home from an acute overdose of mor
The Monkees. From One Who Was There…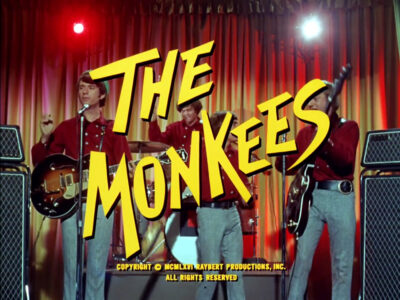 By Harvey Kubernik
MICKY DOLENZ, who is now booking himself as "The Voice of the Monkees," and Felix Cavaliere's Rascals are scheduled for live shows in 2022. Their tour begins January 22nd at The Palladium in New York City.
It was just announced that Dolenz's re-imagined recording of Michael Nesmith's "Circle Sky" was voted Little Steven's Underground Garage's Coolest Song of the Year. The track is from Dolenz's solo album Dolenz Sings Nesmith on 7a Records; a tribute to the songs of Mike Nesmith.
I have my own bio-regional relationship with the Monkees that began in Hollywood during late 1965.
My mother Hilda was employed at Columbia Pictures on Sunset Blvd from 1962-1972, and primarily during 1965-1968 for Raybert Productions, helmed by producers Bob Rafelson and Bert Schneider, overseeing The Monkees at the studio in Gower Gulch. Paul Mazursky and Larry Tucker had developed it for TV adaptation.
Hilda helped type the television scripts for The Monkees, was in the stenography pool on the lot, and did dictation for author and screenwriter Lillian Hellman. Previously, watching these shows was a solid experience.
It used to be a big deal to have televisions and cable to watch such shows. But now it is so simple to access all of the channels. People simply need to purchase Directv packages that are linked to their televisions in order to watch their favorite shows in the comfort of their own homes.
Anyway, I first encountered the four members of the Monkees when they held their first press conference in 1966 before the series was broadcast. I remember two events introducing The Monkees, one in Hollywood at the Columbia Pictures studio and in Burbank at the Columbia Pictures ranch.
During 1966 my brother Kenny and I along with our mom assembled the first-ever yellow colored press kits introducing The Monkees on our 5th Street kitchen table that unit publicist Howard Brandy created. Howard had worked on the Beatles' movies Hard Day's Night and Help! Artist Nick LoBianco designed the guitar logo of the Monkees.
Long before it was fashionable, I acknowledged and touted the Monkees' recorded catalog in a few multi-voice articles and three dozen books. Last century I never found outlets for my own real-to-reel memories of The Monkees. Now I'm asked about them on a regular basis.
What a devoted and ever-growing following they have. And, this commercial and critically-acclaimed outfit isn't in the Rock and Roll Hall of Fame? It's a shonda.
Micky Dolenz in 1965 was a former child actor knocking around Hollywood, looking for his next gig. Peter Tork was a folkie from Greenwich Village. Michael Nesmith possessed real chops-a guitarist and songwriter bursting with ambition. And Davy Jones was an English lad with charm and stage training.
Producer Bob Rafelson had been a story editor on the TV series Play of the Week and later worked as an associate producer for Desilu Studios and Screen Gems. Bert Schneider's father Abraham Schneider was President of Columbia Pictures. Schneider's career began at the Screen Gems television division where he met Rafelson and formed Raybert Productions, the future home of The Monkees.
Davy Jones at the time was a contract player with Screen Gems/Columbia, and had appeared onstage at the Music Center in Los Angeles when writers Paul Mazursky and Larry Tucker said, "We're going to write a show for you."
Davy was already in The Monkees before Rafelson and Schneider held auditions in Hollywood for their TV endeavor about a rock group. Micky Dolenz, Peter Tork, and Michael Nesmith were cast in The Monkees NBC television series which debuted on September 12, 1966.
I was around the Raybert offices monthly and on the set of The Monkees a handful of times watching segments of episodes being taped. I encountered Stan Freberg, Godfrey Cambridge, Dick Kiel, Paul Mazursky, and Rupert Cross on The Monkees' production and met Frank Zappa, booked as a guest along with Tim Buckley and Charlie Smalls.
The Columbia studio had a massive wardrobe department, assorted props and costumes previously used for The Three Stooges shorts in the 1930s and '40s.
Jack Nicholson and Dennis Hopper occasionally were in the studio's coffee shop. Jack co-wrote HEAD, the Monkees' feature-length film. He was into Bob Dylan and caught his 1963 and 1965 Hollywood Bowl concerts. I spoke with Larry "The Mole" Taylor the bass player in of Canned Heat and guitarist Gerry McGee who both played on the Monkees' albums. Composer and conductor Stu Phillips provided the background music for the 1966-1968 programs.
The Monkees shooting schedule was high energy. We were politely instructed not to speak with the directors toiling on the clock. James Frawley did half of them. One frame-changing aspect of the show's ongoing telegenic success was employing many first-time directors and the implementation of quirky interstitial editing techniques that drove the visual momentum.
In 1967, The Monkees won two Emmy awards for Outstanding Comedy Series and Outstanding Directorial Achievement in Comedy.
The Monkees recorded for Colgems, distributed via RCA Victor. It was a joint 1966-1971 venture between Screen Gems, the television division of Columbia Pictures, and RCA Victor.
I recall going to RCA studios on Sunset Blvd briefly visiting couple of recording sessions by the group. Once delivering sheet music of a tune on my skateboard to engineer Hank Cicalo when the office messenger wasn't around, and another when invited by Colgems music supervisor Don Kirshner or Lester Sill, an executive at Screen Gems Music Publishing.
##
In 1967 I was introduced to Henry Diltz the set photographer on the second season of The Monkees.
"I worked on The Monkees' television show and did a lot of work for Tiger Beat," reflected Henry in our 2010 interview. "They were great visual subjects. I would sit there with a telephoto lens and focus on one of those Monkees until he turned around, smiled, winked or made some kind of a joke. Then I would click and grab it. So you would get those great looking headshots they would use. I got a day rate of $300.00. My job was to hang out with these guys who were very good friends of mine. They were totally comfortable around me."
When Diltz first arrived on location, he was surrounded by older photographers, Associated Press types who had previously only documented former Hollywood-studio system film and television stars.
"I was the first guy who was a musician in the Modern Folk Quintet, and photographer. So when I got there, I was a kindred spirit. I had long hair and smoked grass. Eventually I had love beads."
The producers made a "smoking facility" called Frodo's Room.
"Micky named it Frodo's" specified Henry. "No one knew what it meant. It was from Tolkien. So the big room had carpets and cushions, and a red light would go on when they wanted them on the set. 'The young thespians are wanted on the set!' And I would go directly to the set and there was a lot of wild energy. It was zany. Friends of mine were on a fantastic TV show, and the music they made was terrific," Diltz emphasized.
"I was closest to Micky. He's a very centered person. Not a guy where it went to his head and changed him into something else. Micky is a true artist. He put his attention into things. People thought The Monkees weren't a real band, but they proved them wrong. In 1967 I went on a summer tour with the Monkees. Micky was my neighbor in Laurel Canyon and always championed Ravi Shankar.
"The songwriting team of Tommy Boyce and Bobby Hart lived in Laurel Canyon who wrote a lot of songs for the Monkees, as did Gerry Goffin and Carole King, and John Stewart. The Monkees exposed a lot of people to cool songwriters. And you would hear all these great songs on the radio. It was a nice turn-on."
Photographer Nurit Wilde, deejay Rodney Bingenheimer, and actress Valerie Kairys, were always on set. Rodney played Davy Jones' double on The Prince and the Pauper episode, and Valerie appeared on over a dozen shows. After a shoot one afternoon, Rodney, Micky, and I visited Lenny's Boot Parlor nearby on Gower Street where his group had an account.
I enjoyed picnics and previews viewed of soon-to-be theatrically released movies, Columbia-owned shows and TV pilots. There was a studio gathering where my brother Kenny was on The Time Tunnel set. He took a photo with actor David Hedison who starred on Voyage to the Bottom of the Sea.
My mother asked me to stay away from Broderick Crawford, allegedly he had "beer breath." I really liked him in Highway Patrol. I had no idea Crawford had an Academy Award for portraying Willie Stark in All the King's Men. I chatted with Ernest Borgnine about McHale's Navy but at the time I didn't ask about Marty because I hadn't seen the movie yet.
Bewitched was done at Columbia. Dick York and Dick Sargent were very friendly. Elizabeth Montgomery was a really nice person. Her husband, director William Asher, co-wrote and directed the AIP beach teen movies: Muscle Beach Party, Beach Party, and How to Stuff a Wild Bikini.
I talked to a still-dashing Cary Grant just before he retired from acting, who greeted me with his lovely British accent, "Hello gent," after politely autographing a few photos to my mother and women in the office. I met Robert Forster when he did the TV series pilot for Banyon in late 1971 with Darren McGavin, Jose Ferrer and Anjanette Comer. I was happy when Robert scored with Jackie Brown.
I was never looking to join the Screen Actors Guild or possessed the desperate agenda often required to be in show business. Our family always received advance pressings of the company's soundtrack albums, usually sealed mono copies.
My favorite Columbia-birthed memory was in 1966 when The Academy Awards were held at the Santa Monica Civic Auditorium. Frantic Oscar officials needed bodies and seat fillers for the yearly event which was still televised in black and white. My parents arrived at the venue in their beige 1962 Chevrolet into the parking lot with the Cadillacs and limousines. My brother and I were impressed because this was where The T.A.M.I. Show in 1964 was filmed!
At Raybert 1966-1968 there were no entourages in this coveted Hollywood war zone. It was an environment where the seeds in the top soil of BBS Films were planted. Bert Schneider told me the success of The Monkees made the 1969 BBS movie Easy Rider possible.
##
In 2008 recording studio engineer Hank Cicalo reminisced to me about working with the Monkees 1966-1968.
"I had done some projects with arranger Shorty Rogers for Lester Sill. They were looking for an engineer to work with the Monkees, and my name came up. That's how I fell into the project. I had a meeting with Lester and songwriters Bobby Hart, and Tommy Boyce. We went out and had lunch or dinner, and they discussed what the project was about, and they were just about doing the pilot. Nobody knew what was going on. It was a TV show with a lot of music, and that's all I knew about it. I got along with Tommy and Bobby; they were nice guys, and a lot of fun.
"The one song I didn't engineer at RCA was 'Last Train to Clarksville,' which was done by Dave Hassinger. I'd be booked for a month at a time, doing just The Monkees' things. It was a lot of work. There was always this endless pressure of trying to do three or four musical numbers for each show while they were still shooting. We were working long hours at night, and whoever wasn't shooting the next day could stay longer and do a vocal or this kind of thing or that kind of thing, working Saturdays and Sundays.
"For that period, because of the hours we were working at night, and also mixing, and also going through a very interesting change at that time, we would do a track on three-track or four-track, and then go from one machine to another machine, adding a vocal. We also went from four–track, to eight-track, to sixteen-track in that two-year period. It was the very beginning of multi-track, and we all progressed in a new medium as well. We were able to stack voices and double up voices without losing quality. It was a very interesting period.
"In 1967 I went to the Monterey International Pop Festival with Peter and Micky. It was exciting. I had a couple of Nehru jackets before denim. I did an album with Richard Perry, As Safe as Milk. I loved Captain Beefheart. Around the same time I would see Carole King around Monkees' sessions. She was one of their songwriters, and then a couple of years later she was a recording artist and I engineered her albums that Lou Adler produced."
During 2006 I spoke with recording engineer and producer Al Schmitt about RCA Recording Studios and the sonic environment that helped inform the sound heard on the recordings from the Monkees. Al worked at the facility from 1959-1967.
"In the '50s and '60s lots of recording artists came to RCMD: Shorty Rogers, Henry Mancini, Elmer Bernstein, Sam Cooke, Jesse Belvin, Gogi Grant and Ann Margret. I broke Dave Hassinger in who later engineered the [1964-1966] albums by the Rolling Stones that Andrew Loog Oldham produced.
"Studio A and B were both the same size. They were big rooms, and then there was also studio C, a smaller room. You could mix in either room. The studios had very high ceilings and a nice parquet wood floor. Very nice. One of the things that made them so unique was that we had all those great live echo chambers. I think there were seven of them.
"RCA had a great, great microphone collection. Just fabulous. Great Neumann, Telfunken and RCA microphones. Plus they had the great, original Neve console. And they were just spectacular. They were so punchy. There was a punch and a warmth and still one of the finest consoles ever made. They were using a lot of Scotch tape then. I left RCA in 1967."
##
In 2014 I interviewed guitarist/arranger/record producer and songwriter Don Peake about his studio life with Nesmith, Dolenz, Tork and Jones.
"Mike Nesmith hired me to be 'his guy,' because he was kind of misunderstood and ignored. I evidently had some meetings with him. He came to me and said, 'Look. We've got the Boyce and Hart thing going but I've got some songs I want to express myself and I need solid musicians and good arrangements.'
"And so I became his arranger. Mike Nesmith was a good musician. I just did my thing. I'm like a worker bee. Mike said, 'Don, I want you to write these charts.' So I get out a big book of paper and start writing arrangements for the band. 'Cause I know how they are going to play because I know these kinds of musicians. And I absolutely make these songs so that they sound like Mike's songs. My job was to communicate to these musicians how I wanted it to sound so it would be perfect for Mike.
"I had my experience with the Everly Brothers 1961-1963, and was very conversant with small combo. I was a band player. The Everly Brothers had those fabulous amazing Bordeaux Bryant songs. I had played on Rick Nelson records in the old days with James Burton, proto-type country rock. He was the first. I played on some 1965 Davy Jones sessions for Colpix for Lester Sill.
"I remember 'Mary, Mary,' 'Sweet Young Thing,' 'Gonna Buy Me a Dog,' and 'You May Just Be the One.' And I hired Mike Deasy and I hired Glen Campbell. I'm the guy who hired Glen to come in. I'm still not sure, and it's as little foggy for me as to who played the beginning of 'Mary, Mary.' I don't know if it was Glen or Mike Deasy. I think Jim Gordon was playing on some of those sessions.
"On the Monkees' dates I would sometime pick up a guitar and sometimes I would not. But I was always the guy standing up on the podium. I was the leader. And Mike depended upon me to communicate in musical terms and on paper what he could not. He had some B-sides, you know, we busted him out. I was thrilled to be doing it with him.
"But we made some good records, he was a wonderful guy, and he got to express his music his way. All the Monkees were all more than able singers. And they could play. But as I have said, my relationship was with Mike. And so I didn't hang with the other guys. We made our records. And they made their records. By the third LP they played every instrument.
"Their voices were good and they had to learn how to play. I loved Hank Cicalo the engineer. RCA was a great room. I had known Lester Sill from years earlier, including playing on Phil Spector sessions. I believe that's the way it is in this industry. There's a kind of a continuum and it's 'we're all on this kind of string. And we're the best string that keeps the pearls that makes the necklace.'
"My life as an arranger and player is easier when the tune is good. And there were a lot of good tunes. The Monkees' catalog continues and they can go out because it's the songs. Yes, there was good singing, but longevity has to do with the song. Yes, there are good performances and yes there are certain records where performance means a lot, but truly the thing that makes something memorable is the song. I had great fun on those sessions."
##
After the Monkees' 1967 Hollywood Bowl concert, I witnessed a Dolenz, Jones, Boyce & Hart show in 1975 in Santa Clarita, California at the Magic Mountain Showcase Theatre. Guitarist Keith Allison was in the band. Micky and Davy were prohibited contractually at the time utilizing the Monkees' name.
In the early eighties I was interviewed by Australian-based music journalist and musicologist Glenn A. Baker for his book Monkee-Mania The True Story Of The Monkees, published in 1986 by St Martin's Press.
Micky Dolenz, Love's Johnny Echols, Henry Diltz and I were spotlighted in the 2011 ABC-TV Emmy-winning one hour Eye on L.A. Legends of Laurel Canyon program hosted by Tina Malave.
In 2014 Micky, Diltz, Three Dog Night's Danny Hutton, Gail Zappa, the Grass Roots' Joel Larson, singer/songwriter Art Podell and myself also appeared on a Grammy Museum panel during their California Dreamin':The Sounds of Laurel Canyon 1965-1977 exhibit curated and inspired by my 2009 book Canyon of Dreams: The Magic and the Music of Laurel Canyon.
During 2014, Micky Dolenz invited Gary Strobl, the ultimate Monkees scholar, expert, documentarian and Diltz's librarian/archivist and I to his home in Southern California to conduct an interview. It's an unpublished dialogue, utilized as research for a coffee table book manuscript about The Monkees which Gary, Henry, my brother Kenneth and I have collaborated on this past decade.
Micky Dolenz, a fellow Pisces, is an insightful interview subject. I always glean new and revealing information you don't read anywhere else.
We are both children of Hollywood.
Micky Dolenz is a native of Los Angeles who was born into a show business family. His father George Dolenz was a contract player leading man at RKO Pictures under Howard Hughes, later working at M-G-M in The Last time I Saw Paris, opposite Donna Reed's character. In 1956 he starred in the television series The Count of Monte Crisco. In 1959 Dolenz was in the NBC Western series Cimarron City.
Micky's mother Janelle Johnson was an actress. She appeared in David O Selznick's 1944 feature Since You Went Away with Robert Walker, Jennifer Jones and Claudette Colbert. She was also in another forties' flick The Brute directed by Jean Yarbrough.
Micky's show-business career began in 1956 when he starred in a television action/adventure series Circus Boy, under the name Mickey Braddock, portraying a character called Corky. It was broadcast initially on NBC-TV, and then ABC-TV during 1956-1958, and subsequently enjoyed rerun syndication Saturday mornings on NBC 1958-1960.
In 1964 Micky was cast as Ed in an episode Born of Kings and Angels of NBC's education dramatic series M. Novak starring James Franciscus as a Los Angeles teacher. It was done at an M-G-M studios in Culver City but the exteriors of the fictional Jefferson High School were filmed at John Marshall High School in Los Angeles and on occasion at Hamilton High School. Alex Del Zoppo, the future keyboardist of Sweetwater, and Valerie Kairys, who were real life Marshall High School students were extras and actors on M. Novak along with Peggy Lipton, pre-Mod Squad.
Before The Monkees, Micky Dolenz wasn't a stranger to music and rock 'n' roll. He had been in a rock group Micky & the One-Nighters. In 1965 he recorded a couple of 45s for the Challenge Records label issued in 1967 after he found success with The Monkees.
MICKY DOLENZ & HARVEY KUBERNIK 2014 INTERVIEW
HK: You were in show business before The Monkees and done promotions.
MD: For me, and I'm not speaking for anybody else. I had already done all of this stuff. I had already been on a big promotional event. I rode my elephant down Fifth Avenue in the Macy's Thanksgiving Day Parade and on stage with the Rockettes. On trains going across country doing whistle stop promotions for Circus Boy. So it was like I've done this. I had been through the process. Press things. Been there and done that.
HK: You played guitar on the Circus Boy press tour.
MD: I did "Purple People Eater" by Sheb Wooley. I did Billy Williams' "Sit Right Down and Write Myself a Letter" [a Fats Waller tune] and David Seville's "The Witch Doctor." Songs I was hearing on radio stations in Los Angeles and learning on my guitar. I must have started guitar when I was eight or nine. Classical guitar and then folk music. I would play when kids came over for a party. Or I would go to a party. I wasn't Segovia but I could do "Tom Dooley."
My first public appearance was in 1957 opening for Bimbo the elephant at Kennywood Park in Pittsburgh. I opened for the elephant. Two songs with a local bandstand band. They had fair outfits on and backed me on "Witch Doctor" and "Purple People Eater." And then the elephant came on. We went to places like Pittsburgh and Chicago. A big press event without the elephant. Then New York and Grand Central Station. I was introduced in the middle of a Radio City Music Hall thing.
HK: Before The Monkees television series you auditioned for three TV pilots.
MD: I don't remember anything about them except the one that became The Happeners. I don't know why. Maybe because it did go to pilot. I remember my audition for The Monkees very well. I had an agent Ted Wilk who said, "You have an audition." I went down. I think the reason I remember it well because it was in the same building and possibly the same office that I auditioned for in the fifties for Circus Boy. Columbia Pictures and the executive offices were all in a building on Gower. It was one of the ugliest offices. (laughs) It looked like a brick wall. Paramount had the gate, and Universal had the entrance, and this was a door. Anyway, I went to the audition.
You've heard the story a million times. Obviously I got a call back. The next one was probably the interview. Asking questions and I think it was on the set of The Farmer's Daughter. The next one I'm pretty sure was the musical one. They had a back lot with guitars and drums, keyboards. It was kind of like a jam, an open mike. That's where I played "Johnny B Goode" on the guitar. And the last one that I remember was the screen test with scripts and scenes. I think by then there might have been eight candidates left.
The only one I remember was Davy. I don't remember Mike. That's because Davy and I just had a lot in common. We had both been in television, and he had been on stage. I had been a child on stage. Maybe they paired us up. I do remember one of the major scenes I did with Davy. A twosome. We then came up with a bit of shtick where he and I were wearing hats. Bill Chadwick, Michael and Peter were there. Bill later worked with us as a songwriter and on the series. I recall Davy and I had a lot to talk about concerning TV, film, and stage. And that was it. We had a jam.
I went back to school at Los Angeles Trade-Technical College in downtown L.A. to study architecture. I never was formally trained in acting. I had guitar lessons. But never singing or acting except acting through my mother and father. I was doing day jobs on TV shows. I was going to school. I wanted to be an architect. I went to Valley Junior College. If the architect thing didn't work out I was gonna fall back on show business. That was my mantra.
HK: Were you drafted or received a notice of induction to take a physical.
MD: I did get a draft notice, a draft card. Between my bad leg [owing to Perthes disease] and that I was too skinny. 119 pounds and living in an apartment. And I couldn't see. I was near-sighted. I got 4F status.
HK: I know you graduated from Ulysses S Grant High School in Van Nuys, located the San Fernando Valley. Where were you living at the time of The Monkees audition?
MD: In Reseda somewhere on Sherman Way, an apartment building with Tiki and palm trees. That was where I moved when my parents moved up north. My mom remarried and moved to San Jose. I was going to school and stayed for that semester. My first kind of proper girlfriend lived in Nevada and we had a very serious relationship. I was going back and forth to San Jose. I had stayed in my grandmother's house.
It's August 1965, I'm going to school and watching the L.A. Watts riots, back and forth to San Jose and driving up and down the 5 freeway back and forth trying to go see this girl.
But I said to my mom I wanted to stay in L.A. That is where my friends are and I'm going to school. And she organized it and I got little single one room apartment. On Reseda Blvd right by Sherman Way, right across the street from this girl. And I would walk out and stare at her window and drive away.
I think my car was a 1962 black Grand Prix 4 speed. Incredible car. And that's where I was living when my agent called for The Monkees audition. Sitting in that apartment. I was drumming with the Missing Links. I stayed in touch with Mike Swain of the band after they fired me. And then at some point my agent Ted Wilk called me and said, "You got it. You are one of The Monkees. You got the pilot." I then traded my car in for a Volkswagen Beetle.
I remember being excited but not when I got Circus Boy. I really remember that. I was ten years old. I was Mickey Braddock then. I remember walking out in the parking lot of my dad's restaurant looking up at the stars: "this is really important." Even at age ten.
I knew The Monkees was going to be a pilot. And I knew that pilots mostly do not get sold. I saw the ad in Variety. It wasn't in the music papers. Casting director Eddie Foy III said something about music because it was about a band. So I suspect everyone they saw, some who I know, like Paul Peterson. I bumped into him in the hallway and Paul Williams, and a friend who I sang with in a folk kind of thing and he called me and said, "Tell them we worked together." When the casting director came up to my name, "What has he done? Circus Boy. And he is in a band, plays bowling alleys. Does open mike nights."
Mickey Braddock was my stage name. It wasn't like I was coming off another TV show. They were going for four kids who just jumped off the screen. If I was producing that is what I would have done. Not "I gotta have a keyboard player…"
They were casing for four characters that were charismatic and different. And that was an important element. They were doing an ensemble show. And I think the music aspect was something they would worry about down the line. Let's cast the show. And they were going to put us into rehearsals for a year. 'Cause it was a TV show, as I have often said, about a band. It wasn't a band. And the producers knew that. They had great visions of what it could be.
As you see on the screen test it was comedy and acting. We did one little jam. I suspect but don't know the music was not at the top of the list of their priorities. It had to be there. And we had to be comfortable around music. But it was heavily weighted toward the improvisation. The fact that I had the musical background they saw me.
The first time I remember when the four of us together as the Monkees was at the wardrobe fitting. And I remember when I would drive on to the lot past the guard gate, the same guard was the one I knew from Circus Boy. I had an on set tutor and I remembered the teacher, Lillian Barkley, and she was still at Screen Gems when I went there for The Monkees audition. As I said before, before I got the part,
I remember walking around. I would be there for other things, saying hi to Lillian, "Boy, I really want to get this one." I wasn't thinking about the money. I'd like to get the job and a check,' I told her 'put in a good word for me.' I knew the Monkees were going to be different. I was coming from a show biz family, and so much was second nature by then. And I had already done a series. I recall at the middle of the lot. "Oh hi. This is Mike." "I'm Micky. Peter, Davy. Nice to meet you. Great. Congratulations. You guys are the Monkees."
I'd been through the process. But I didn't get enormously invested in the whole thing. I knew it was a pilot. Late November 1965 I was still going to school and would have taken the week off. I went down to Hotel Del Coronado and went back to school at Trade Tech. At the time I was never that comfortable at improv when we did the pilot. We'd only just met each other. Around the pilot there was a buzz about it. And I was kind of encouraged to be kind of goofy and improvise and be unusual. My mother said to me after the pilot.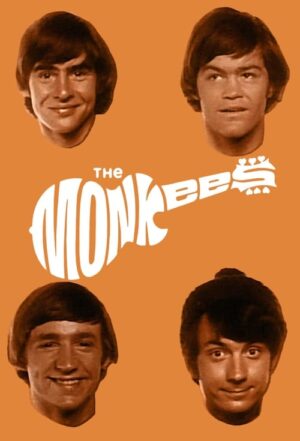 HK: You had various day and night jobs around Hollywood. And you were embedded in rock 'n' roll. You parked cars at the Red Velvet nightclub on Sunset Blvd and played amateur nights clad in a shiny sharkskin suit.
MD: I had worked at Wallichs Music City. Hollywood and Vine. Bobby Darin came in one day. I had already recorded my first single. "Don't Do It" before The Monkees, with members of the soon to be known Wrecking Crew. Glen Campbell, Earl Palmer, Joe Osborn and a keyboard player. I didn't know who they were. I became friends with Glen Campbell during The Monkees. At one point, Glen said to me "I don't know if you remember but I was on your first session." "What!"
I also used to frequent a place called the Omnibus, a coffee house. It was in the early sixties. This was probably the closest thing to a cusp between the beatniks and the hippie area. It was on Cahuenga or Las Palmas. I remember clearly it was my first foray into post teenage life and the adult world. I'm going to Valley Junior College, age 18 or 19, well after Circus Boy, no drinking, and only coffee. This was bikers, and beatniks. No paisley, no bell bottoms, people in black. And still snapping their fingers and reading poetry.
HK: History has shown us the group had chemistry and was a magical outfit.
MD: It obviously clicked and it had chemistry. It's almost the absence of any conflict that probably was, you know, more to the point. Even in the pilot and early episodes it was very clear to us that we immediately when we got a script with scenes who was the right person to say that line. And we would often say, "That is a line for Peter, not Davy." On some re-writes we would just swap lines.
The characterizations were like the Marx Brothers. And going back to the audition process, I heard they had gone to the Lovin' Spoonful. Similar in many ways in terms of personalities as the Beatles even. Things that happen in a group who are like-minded and have the same taste in music. And they have the same dynamic which is wonderful for music for recording.
The singularity of musical vision would never work on television in terms of comedy and the drama like the Marx Brothers if all of them were like Groucho and all of them were doing Groucho. Like with Friends, if all the girls were Lisa Kudrow. It doesn't work. You have to have the distinction. I did the pilot and went home.
I remember hanging out at Mike's place. He had an apartment. I remember hanging out with Peter waiting to hear from my agent. Mike had a drum kit in his apartment. He gave me a drum lesson before the series started. Shot in November 1965 and we were getting ready for the TV up fronts in New York. January 1966. It moved fast. But for the two months we were hanging out. I was going to school. And the series got picked up. That is when I quit school.
HK: There were people considered and given drum kits like Rick Steininger, a roommate of Denny Doherty.
MD: Partially because there were some lingering concerns about me being drafted. I remember them asking my agent about the draft, who knows if that was an issue or not. It could have easily been.
HK: Your distinct drum style. Your drum kit set up was different. You had an innate sense of rhythm.
MD: In the pilot I didn't know I was going to be the drummer. I remember being told by Bob or Bert or both, you are the drummer. (laughs) They had a lot of guitar players. Looking back of course, the idea was to have Davy to be the front man, Mike on guitar. "OK. When do I start?" I remember immediately starting drum lessons. Later on I watched Earl Palmer and picking up tips from him. But the first teacher I had was right down off of Gower at his studio or maybe on the lot. I sat down at the traps. The kit was set up in a traditional way.
HK: You had Perthes disease which affected your hip joint and right leg, which was weaker, and played a part in you adapting an unorthodox drum set up which mixed equipment as right-handed and left-footed.
MD: I started playing and because of my right leg which still gives me trouble to this day, it got very sore, an arthritis kind of thing, very quickly. I got sore as a kid and teenager playing sports. And I started playing and he said switch it around and play from scratch. "Your left leg is the strongest one." "I'm right handed." "Turn the bass drum over there, snare here." And because of that switch using my left foot, right foot would have been awkward, but now your right leg has to play behind. That was interesting. He switched the hi-hat and the bass. The hi-hat was on my right leg which doesn't do as nearly as much.
That meant that now I'm playing open. I got a drum pad, a practice pad at home and worked my ass off. I drove up to San Jose and sat there in the passenger's seat playing the drum pad. I wanted to look good and play good. Preparation. In the beginning there was no thought of recording. That was way down the road. This was all about getting ready for the show and the series.
Early on when they pulled the trigger on the series, there are very early press releases and photos where I am Mickey Braddock on them. Right at the last moment it might have been one of those situations where I had to make up my mind on the last name. I don't remember why. Maybe my mom said something. Because it was confusing as well as driver's license and ID's and stuff. At some point I said "Micky Dolenz."
HK: You used your own name in the series.
MD: That must have been Bob and Bert. I often wonder what would have happened to us in many ways and what would have happened to the whole brand and the marketing, plus us as individuals if we would have had character names. That is probably the biggest unknown question about The Monkees. Would it would have been as successful? More successful? Less successful? If after The Monkees would we have been able to move on and do other things as actors and entertainers having played the part.
I have the pilot script where we have names like Biff, Rick, Wendell. Davy is the only one. And the whole thing initially about not playing the instruments being as big a deal with the fans or we not playing as deeply and as passionately as them? We will never know…
Look at Friends. The fans are very passionate and the show was very successful and the actors were able to move on. But then you look at someone like Leonard Nimoy and it wouldn't have mattered. He's still Mr Spock. Fine actor.
I don't know who made the decision about names, corporate or Bob or Bert. I do know the pilot almost didn't sell. I heard after the fact. All I know and what I've heard was that the pilot did not do well. And the feedback was it wasn't gonna work. That's when they went back in took out the manager of the record shop and added our screen tests. Those are the two main things.
I always felt NBC was scared of it from the very beginning. I'm sure they were after the pilot got picked up. And then things like the Monkeemobile and the musical equipment started happening in January 1966. That's when the wheels really started turning. The endorsements. Cars, Pontiacs.
HK: I seem to remember there was a moment when you really knew The Monkees had made a big impression on the public. You were at the newly opened Fashion Square in Sherman Oaks, California in the mall and recognized.
MD: That was Christmas of 1966. Two months after the show was on the air. That was the first time I noticed and realized "Holy shit! Something is going on here." I was only at the studio and at home. The show was just on the air. I had no idea what was happening. There was a big "Last Train to Clarksville" promotion done in conjunction with local radio station KHJ. I remember the train. We were flown in by helicopters. Landed on the beach. All these plants. Fifty girls who were hired that were contest winners and on the train.
Some idiot (laughs) said, "You guys are gonna have to play on the way back." Because we had been practicing. But of course how do you set up a band in a train. When the train starts and the cymbals are flying all over the place and crazy amps. It must have been godawful. We played "Clarksville" and two other songs. Maybe a couple of Mike's tunes.
HK: Your group's first public appearance.
MD: I guess so. No one figured out that the train rocked back and forth. How would they have even gotten power to the amps?
HK: They were showing one of the pilot episodes in a box car. When was the first time you heard the group on the radio?
MD: That I do remember, because I had never heard myself on the radio. I was living with Davy on Easton off of Benedict Canyon and he and I and John London rented a house after I moved out from an apartment in the San Fernando Valley. I had another apartment an upgrade from the one before I got the show. Coldwater and Riverside. That is where I was when I even got the pilot. I moved to this house with Davy when the series went and John London, who was Mike's stand-in and friend. Davy and I were coming back from the set and it had been announced on KHJ that it would be Monkees Day or something like that. So we were listening. And it started playing as we pulled up to the house. We looked at each other "Wow!"
We were at Bert Schneider's house when we saw the actual series debut. And I believe Natalie Wood was there. I think he was dating her at the time if I'm not mistaken. I remember Natalie Wood because she was hot and I always remember liking her and when I walked in and there was Natalie Wood. Bob Rafelson and his wife Toby were there. I don't think I brought anybody. Every few weeks I would watch an episode.
HK: I always dug that The Monkees gave guest spots to comedians and actors who were stars of the forties and fifties.
MD: I remember Jerry Colonna, Stan Freberg, Hans Conried and Lon Chaney Jr. I remember Jerry Lewis coming down on the set as a director. I was a huge Jerry Lewis fan. The episodes were shot back to back. And so it was a continuous episode from my point of view. We would typically start on a Monday and finish on a Wednesday. Start on a Thursday and finish on a Monday. Start on a Tuesday and finish on a Friday. It was one episode…
HK: The enduring influence and impact of The Monkees. Rick Rubin and Steven Van Zandt have touted your group to me during interviews.
MD: I've often thought The Monkees often hit pop music. Dr Timothy Leary said in that book, Politics of Ecstasy, "The Monkees brought long hair into the living room." And I think that may be the legacy. It made it OK to be a hippie, have long hair, and wear bell bottoms. It did not mean you were a criminal, a dope smoking fiend commie pervert. That's what happened. A kid says, "Hey mom, the Monkees have long hair and wear paisley bell bottoms."
You know, let's not forget that The Monkees were a TV show about a band. An imaginary band that lived in this beach house and had these imaginary adventures. It was theater. It was probably the closest thing to musical theater in television. It was about this band that wanted to be famous, wanted to be the Beatles, and it represented in that sense all those garage bands around the country and the world.
On The Monkees show, the Monkees were never famous, it was all about the struggle for success that made it so endearing I think to the public, anyway.
In fact, one of the most important things, I think The Monkees show contributed to the culture was the idea that you could have longhair and wear bell bottoms and you weren't committing crimes against nature. At the time the only time you saw people with longhair on television they were being arrested or treated as second class citizens.
I remember Ringo once, years later, telling me how the music business has changed so much. "You know, all you had to do in the old days was show up with your drums and you were in the band." (laughs). And, that's true.
In 2008 I interviewed Micky Dolenz at length. Excerpts were published in my books Canyon of Dreams: The Magic and the Music of Laurel Canyon, in 2009, and 2014's The Illustrated History of the Monterey International Pop Festival.

HK: Let's discuss the 1967 Monterey International Pop Festival John Phillips and Lou Adler produced.
MD: I very nearly never went to Monterey. Peter introduced a couple of the acts there. To me, Monterey was a fun weekend. At the time it wasn't this huge, cultural watershed event. But I don't think it was to anybody. It was this festival that John Phillips, Lou Adler and some people tried to put together. There had been other festivals, Love Ins and "Be-In" things. Monterey '67 was another one in the series to some degree. But everyone was talking about Monterey. "It's gonna be so cool." But I was working the night before and probably working the night after. The night before I was at a recording session with The Monkees doing the vocal on "Words" and the next morning I went up to Monterey with Peter.
I remember people talking about Monterey happening, but it was almost a spur of the moment thing. I had gone and had made by a tailor, around the corner from the TV studio, I had a leather suit made with a Nehru collar but it had bone buttons and bell bottom pants, and it had a loin cloth over the bell bottom pants. (laughs). And, naturally I wore Fairchild moccasins, too. Absolutely.
Somewhere down the line I was in a conversation with Gene Ashman the wardrobe coordinator for The Monkees' TV show, and he knew I had Indian heritage, it was common knowledge, I'm half, Italian, half Indian and half Irish, so don't get me drunk, pissed off, or armed. (laughs). Anyway, I asked him for an Indian headdress. And I still have it to this day. I schlepped in on the plane, and probably wore it on the flight. (laughs). In Monterey people were in color.
Like they say "If you remember the sixties you weren't really there." (laughs). Ravi Shankar, but to be honest, it wasn't just him it was the tabla player, Alla Rakha. Of course being into drumming, those rhythms I was very unfamiliar with as were most people of those Indian rhythms. So it wasn't just Ravi, it was the whole thing, along with Kamala [Chakravarty] I remember being astounded by Alla and those patterns he played. Because I was heavy into playing drums at that time, of course for the television show and studying drums. And it just totally blew me away. They made a big impression on me.
The people at Monterey, before and after, at my house were all the same people. Keith Moon, Mama Cass, Roger Daltrey, Rodney Bingenheimer. I then started hanging out with Keith after Monterey. Jim Morrison was up at the house all the time. I did some basement recordings with John Lennon. I had the first Moog synthesizer in town that I got from Paul Beaver.
HK: The Bay area never understood the Monkees and a lot of the music coming from Los Angeles and Hollywood. They were always suspect of our musical community and commercialism. But they sure came to our town for fat record deals and to cut their early albums at places like RCA where your group recorded.
MD: And there were others who honestly didn't get it. Rolling Stain magazine to this day still doesn't get it. At the time, a lot of the San Francisco groups, 1966, '67, '68 all came down to Hollywood and recorded in the same studios we used, with me of the same engineers. Sometimes they were on the same record labels as us.
Also, before I even did the TV pilot for The Monkees in 1965, and the series started to air in 1966, I was at RCA studios every night watching the Wrecking Crew and the studio musicians, play with the singers and songwriters, on Mamas & Papas sessions, the Association songs, and the Beach Boys songs. And these same musicians were playing on our songs. I was a singer. I sang.
I can't express how important it was then, and now, to have songwriters. Before The Monkees I had recorded a couple of singles with the Wrecking Crew as a solo artist a year before I went on The Monkees audition. I had no idea what the music was about. I was doing Monday night jams at the Red Velvet.
At that time of the Monterey 1967 event it was all one sort of zeitgeist and the community at that time was quite small and local, it was only really California and New York that had any real to speak of hippie community, because it was the counter culture, and there was only a couple places in the country you could get away with it without being arrested.
The culture difference between San Francisco and L.A. still exists to some degree. At the time of Monterey I think I made a donation to the Oracle alternative newspaper in San Francisco. I do remember making a huge contribution, a lot of money at the time, to some Indians in Seattle, or in Alaska, who were put in jail because of a fishing rights dispute. They sent me a beautiful painting after that. I gave them thousands and thousands to bail them out.
I wasn't deeply invested into that counterculture as others might have been. At the time, there were some people who got what The Monkees were all about, like Frank Zappa, my friend Harry Nilsson, John Lennon. At the Sgt Pepper recording sessions there was community, camaraderie, and that was the culture at the time. The zeitgeist of our generation. Before the hippies there were the beatniks, really. And the commercial pop environment came from that. Before The Monkees I saw the Smothers Brothers at Pandora's Box, and Tommy introduced artists at Monterey. I saw the Byrds at The Trip, and they played Monterey.
HK: You gave Jimi Hendrix a big career boost having him open some 1967 tour dates of the Monkees.
MD: We were looking for a great opening act at the time as we had a tour planned. I had seen Jimi Hendrix earlier as a backup guitarist for John Hammond, Jr in New York. He was a sideman in 1966. Someone told me I had to go to this club to see this guitarist who played with his teeth. I didn't know his name. John Hammond was pretty incredible. Then, at Monterey, I'm sitting and Jimi, Noel (Redding) and Mitch (Mitchell) come on stage. Jimi had gone to England, and Chas Chandler put a band together for him. The Jimi Hendrix Experience. By the way, does that mean they were manufactured? Half of Jimi Hendrix's set at Monterey were cover versions, too.
Jimi walks out on stage, and I recognize him, because he's playing guitar with his teeth. "Hey! That's the guy who plays guitar with his teeth." I suggested him for our tour because he was very theatric. And, The Monkees were theater. I saw Jimi at Monterey, told our producers, who got in touch with Chas Chandler and then Jimi's booking agent. Everyone thought it was a great idea.
I do remember after the Hendrix show that night, I ended up somehow as this sort of mascot to Jimi and God knows who else. I had acquired instruments, amps, guitars and a generator for electricity, and long after the show was over, and the event had essentially ended, everybody was so pumped up it was tough to go away. And there wasn't anybody who was forcing anyone out of the area. It was this ongoing kind of buzz that was happening, and people would gather in little groups and corners and tents, and keep going.
There were jam sessions. I fell in with Jimi. And I sat there with a lot of other people, I wasn't playing, there was no drum set, and people were playing on their knees. It was like "Kumbaya" in a psychedelic way. We all sat there for hours until the morning. I later crashed out at the Carmel Inn. Somehow, I got the idea, and everyone was hungry and thirsty, maybe it was the Boy Scout in me, but I wanted to contribute to the vibe, and I went out of the tent and somehow finding a case of oranges. I lugged this entire case of oranges back to the camp, the tent, and started giving out oranges, like I was 'Little Johnny Orange Seed.' I think I might have also heard at the time that oranges or orange juice were helpful after an indulgence of chemicals…
##
Below excerpts are from the Harvey Kubernik book Turn Up The Radio! Rock, Pop and Roll in Los Angeles 1956-1972.
Davy Jones: Screen Gems was looking for a project for me, and The Monkees came along. They looked at all kinds of people. There was talk about Stephen Stills auditioning and being turned down because he had bad teeth. Screen Gems had a TV series with Paul Petersen, The Donna Reed Show, and he used to sing and make records. It was a great way of selling records. So they held auditions, everyone did screen tests, and they ended up with Mike Nesmith, Peter Tork, Micky Dolenz, and me-the Monkees. Initially, Peter and Mike were more the musicians, and Micky and I were the actors. We became four actors and four musicians.
Don Kirshner was a hell of a guy. He had his whole company-Carole King, Neil Diamond, Harry Nilsson, Neil Sedaka, Carole Bayer, Leiber and Stoller, Barry Mann, Cynthia Weil, Tommy Boyce, Bobby Hart, and many, many others writing tunes for the Monkees. He was a very honorable man who had an idea. He always followed the same format. He executed it well within the Monkees' project, but I think that the show's producers, Bert Schneider and Bob Rafelson, didn't want anyone to take any success from them. That's why Don ended up being ousted and being paid off. It was the same thing that happened to Paul Mazursky and Larry Tucker, who wrote the pilot. They also were phased out. They never really got the credit they should have gotten.
"Last Train to Clarksville" was our first single, and a lot of trouble was started over it because Donnie Kirshner, our music supervisor, and Bert Schneider and Bob Rafelson, started arguing immediately over who was responsible for the success of the Monkees. They never even considered that Mike, Micky, Peter and I could have had something to do with it. But the record was out, and it was a hit before the TV show started. There was a great promotional campaign. They changed the name of Del Mar to Clarksville for the day. KHJ, the radio station, rented a train for the day, and they took five hundred contest winners. They put us in a helicopter, and they flew us onto a beach down there, where all the contest winners were waiting. We did four different concerts for them in one of the baggage carriages on the train, on the way back to Los Angeles. They ushered them in, a hundred at a time.
Well, there were session players, and there were musicians. I have seen many different musicians playing in the Beatles' recording sessions, and on the Beach Boys, and the Mamas & the Papas, and the Lovin' Spoonful, [and] the Association. A lot of these bands used side men.
Chip Douglas was always a very big fan of the Monkees. He was responsible for "Daydream Believer," a song John Stewart wrote, and an album we were all very proud of called Headquarters. But the Monkees were always looked down upon, because we used other musicians on our albums, and we were not so good with our own instruments. It was a thing the press got onto at the time.
Whenever Carole King wrote a tune, she then put the track down, and Micky sometimes sounded like Carole King, the way she wanted it to sound. I was sort of a reflection of Tommy Boyce, what he wanted me to sound like. Basically, we were at the mercy of the track, and at the mercy of the producers.
##
In 1962, Lester Sill had teamed with Phil Spector to form their label, Philles Records, formed from the first parts of their respective names, Phil and Les. By 1964, Sill had been hired as a consultant for Screen Gems-Columbia Music. He then ascended to the position of president at their newly created Colgems Records.
Lester Sill: The whole Monkees thing was laid out and planned. Before we went to Victor-even though Victor was a natural because the records were on RCA, and NBC owns RCA-we had auditions with all the record companies. Capitol presented an audition to us, as did all the major labels, but we had a good feeling about the Victor situation by being able to tie it in with the network and the record company. The radio was a normal thing, but it was much easier to promote because of the television exposure.
We sat with NBC and told them we were going to start a new label and put the Monkees on that label. So we divested ourselves of the Colpix label. We just took everything back from all the distributors and started Colgems, which was distributed through RCA Victor. The first producer that we selected was Snuff Garrett, and that didn't quite work out. There was a personality conflict. Snuff and the boys just didn't get along, even though Snuff, to me, was one of the finest producers around. We put Tommy [Boyce] and Bobby [Hart] on the project, and they came through. In the meantime, Don Kirshner, who ran this whole operation, was in New York and sort of lying back a little bit. I have a feeling that Don wanted to wait to see whether or not it was going to be successful before he stepped in. We called one of the record executives from RCA into the studio and played it for him. He said, "Fine, we'll make the deal. Go ahead with it." The single "Last Train to Clarksville" became a hit right away in a few weeks, about six weeks before the show came on. The Monkees came on, and the record exploded.
The show premiers in September, the album's out in October, and by the end of November, I'm sitting in the RCA Victor offices with Steve Sholes and Donnie, and Steve told us that their album sales had reached 2,800,000. It was phenomenal.
Tommy Boyce: David Gates was a songwriter for Screen Gems. "Saturday's Child" was the first song he ever had recorded. We were working on the first album, 'cause everyone else in the world would not work on the Monkees. They all turned it down. We were fired twice, and quit three times. It's true. So we're in there recording, and our boss, Lester Sill, hands Bobby and me the lead sheet and says, "Learn to like this."
Bobby Hart: Bob Rafelson and Bert Schneider knew what they were doing. They were the brainchildren behind The Monkees. There was other input around them, and they took ideas from people. But they were the people who got it done. Rafelson really wanted to be director, and he was a brilliant director, which he proved later on with many hit films. Schneider was the new bright boy on the lot, as far as the production . . . Mr Producer-type. It was a brilliant combination."
Chip Douglas: I found "Pleasant Valley Sunday" on a demo when I was at Screen Gems. It's a wild record, but it wasn't quite as wild on Carole King's demo. It was a little mellower and smoother. Not quite as fast. I don't know why I got the idea to speed it up, but somewhere I was sitting around with my guitar and came up with that guitar lick to start it off with. I would memorize these demos, and listen to them enough and get the words into my head, and then start to play it and kind of come up with my own thing, and [get] ideas for who would sing what. I would think, "Micky can hit these high notes on this thing and this key," and Carole did it in a different key, I believe. I was struck by all of her vocals. She's a great singer, and the demos she did were all very well put together and simple, yet they had a whole band in 'em-piano, bass, guitar, and drums, usually.
This was a great song, and we were lookin' for some sort of protest thing. I think George Harrison's "I Want to Tell You" was a subconscious influence. As it is played on the guitar, the note intervals are similar. The Beatles' riff uses the low E and A strings, and mine, which is faster and a different pattern, used the low A and D strings to kick off the tune.
I will say I got the bridge all backwards on the Monkees version from her demo. I memorized it wrong on the bridge, and kind of got the lines turned around. I'm not sure if Carole was really happy about that. But the story must be told, now that she has released her demo of it in 2012.
Daniel Weizmann: Gerry Goffin and Carole King wrote it in New Jersey about a street called Pleasant Valley Way, a gentle homage to Lennon and McCartney imitators. But Goffin and King had already done time with Screen Gems and cowrote "Just Once in My Life" with Spector-the California dream was in their blood-and "Pleasant Valley Sunday" is just loaded with all the paradoxes of the West Coast.
For starters, the song itself is meta. Well, it's the Monkees themselves who bridge the gap between that garage band and that television. They're a TV band finally playing their own instruments. For the Monkees' generation, the line between reality and screen fantasy has been erased once and for all. Moreover, the song has a knowing quality, teasing out the problem of post-war prosperity with supreme ambivalence. Pretty amazing, when you think that these lyrics are directed at the readers of Tiger Beat. Yet all but the very youngest kids got it intuitively, and the soul revolution was televised after all. "Pleasant Valley Sunday" is the natural flipside of the Beatles' "Penny Lane"-a swift drive to the groomed cul de sac at the end of American capitalism. We're a long way from the promise of Brian's beach.
Finally, it's the song's fade-realized in the studio by producer Chip Douglas and engineer Hank Cicalo-that makes it a pop art masterpiece. These are Spector's minions at the knobs; the vocals drown in a rising and crashing tidal wave of echo and reverberation and alienation, which refuses to let you know whether you are slipping into dream or waking from a nightmare."
Gary Pig Gold: In carefully conceiving, crafting, and then launching the Monkees, Bob Rafelson and Bert Schneider were wise enough to surround them with the best musical support team possible. In L.A., in '65, '66, that meant Spector's crew whenever possible-Carol Kaye, Glen Campbell, and drummer Hal Blaine. James Burton, fresh from blazing behind Ricky Nelson, flavored Mike Nesmith's pioneering country-pop most especially. It is James who is the object of Nesmith's "Play, magic fingers!" demand during "Papa Gene's Blues." Similarly, Everly stick man Jim Gordon powered Monkee tracks clear through '68's "D. W. Washburn."
The Monkees even let the songwriters themselves craft their wares long past the usual demo-only stage. Practically from the pilot episode onwards, Tommy Boyce and Bobby Hart, along with their backing musicians, the Candy Store Prophets, provided tracks for most first-year Monkee productions, and backed the Prefabs during their earliest stage appearances. Harry Nilsson and even Carole King were on hand, and on instruments, when many of their compositions were cut. Even several Buffalo Springfields can be heard on Monkees recordings.
##

DAN BOURGOISE ON BERNARD YESZIN
Dan Bourgoise is a former A&R man and reissue producer for Liberty/United Artist Records; he was instrumental in signing the Electric Light Orchestra to the label. Founder and CEO of Bug Music 1975-2006, Dan managed Del Shannon for decades and today oversees his estate. Bourgoise is currently serving as an Executive Producer of a Del Shannon documentary now in production. In a January 2022 email to Harvey Kubernik, he brings us into the seminal photographs we first glimpsed of the group taken by artist and photographer Bernie Yeszin
DAN BOUGOISE: I first met Bernard Yeszin when Del Shannon and I went to the Liberty Records Art Department to discuss the design for his second Liberty album, Total Commitment. A new Assistant Art Director was assigned to handle the artwork. It was Bernie. It turned out that Bernie had just moved here from Detroit, so Del and I clicked with him immediately. He was quick, funny, and hugely creative. He came up with a great concept for the cover.
During the design process, Bernie and I spent a good deal of time together, and soon were hanging out socially. Bernie had been the Art Director at Motown. In addition to iconic LP covers for the Supremes, Stevie Wonder, Four Tops, Marvin Gaye, and every other Motown act, he designed the Motown, Tamla, and Gordy Records logos. Bernie would bring me along whenever his old Motown pals, like the Four Tops, came into Hollywood. I also learned a lot about design, graphics, and art in general, from Bernie.
I had him design the album cover for my friend, Stephen Monahan, who I managed. I got Steve a record deal on Kapp Records through producers Charlie Greene and Brian Stone, who also had Sonny & Cher and Buffalo Springfield.
In late summer of 1966, Del and I went over to visit our friends Tommy Boyce and Bobby Hart. They had spent the last several months in the studio doing the music for a new Screen Gems TV show called The Monkees. That night they were going up to Don Kirshner's house in Beverly Hills to view a screening the debut episode of The Monkees. They invited Del and I to go with them. The show had been sold to NBC, and was due for broadcast beginning in September.
Needless to say to say we were all floored watching that show for the first time. It had HIT written all over it. Armed with the knowledge that the Monkees would be exploding on the airwaves in a matter of weeks, and that it had to be phenomenally successful, I wanted in!
But it appeared that everything from songwriting, music publishing, management, etc were all spoken for. Then I had an idea, I asked who was doing the album cover design. They all looked at each other and said that no one was dealing with that yet. The album was coming out on a new label linked with the TV production company called Colgems. Lester Sill was handling that part. So I jumped in and raved about my friend Bernie Yeszin! Donnie said that I should take Bernie to meet with Lester the next morning.
So Bernie and I went to Lester's office the next morning and did a quick presentation. Lester was delighted that he found someone to take the design task off his hands. They were already way past all deadlines, so Bernie had to dive in immediately! He asked for photos of the group to work with and he would start the design. But Lester said that the band had never done a photo session as they were shooting every day and were not really a band. All he had was a design that they were committed to use as the Monkees' logo. There wasn't even a Colgems logo for the label yet.
So that night, Bernie designed the Colgems logo and gave it to Lester the next morning. That afternoon, Bernie went to the sound stage where the Monkees were filming and shot several rolls of film of the group between takes. One of those photos would become the cover of the Monkees first LP.
In the midst of all this, Bernie decided to leave Liberty and start his own graphics design company. He asked me to partner with him and handle the business end. So Bernard Yeszin Graphics was born.
So it became my job to sort out all the financial details of the Monkees project with Lester Sill. Lester ran the music publishing side of things, and somehow the Colgems label was placed into his lap.
However actual budgets had not been worked out, and he needed approvals from the TV production side. He suggested rather than paying Bernie a fee for shooting the pictures, could he just buy the ones for the cover as needed for a fixed fee. And Bernie could keep the rest. And another fixed fee for the design and the logo. So that is the deal we made. I typed up the invoices and picked up the checks.
Most of the photography that appeared during the months following the show's premiere were stills from the TV show or Bernie's original pictures. The band kept up their hectic filming as NBC requested more shows. Bernie did several more photo shoots on the set during this time. And each time that Lester would need a photo for and ad, or picture sleeve for a single, I would sell him a photo, and Bernie did the design. When magazines came calling for pictures, Lester gave them my number, and I sold them photos too.
In February 1967, I went with Del on a tour of England. The Monkees had just hit there, and during the days Del and I spent in London, I rose early and made the rounds to all the UK music magazines and sold them all pictures of the Monkees from Bernie's inventory!
Bernie designed More of the Monkees, their second album, but was forced to use a photo that was from a JC Penney ad, some kind of tie-in with the TV show. He shot the photo for Headquarters, the third album, and designed the cover. Pisces, Aquarius, Capricorn, & Jones Ltd, the fourth Monkees album, features a drawing on the cover by Bernie of the band in a field of flowers.
Bernard Yeszin Graphics flourished for several years. In addition to his Monkees success, Bernie did covers for Otis Redding, Count Five, Brenton Wood, 5th Dimension, Booker T, and Johnny Rivers, among many others. He also designed the logos for Stax, Volt, UNI, Soul City, and Double Shot Records. He did the photography and design for Del Shannon's Further Adventures of Charles Westover album, which Doug (Fontaine) Brown and I produced.
Growing tired of album cover design, Bernie shifted gears and moved into Film & Television. He was Art Director for the Tracy Ullman Show from 1987 to 1990, winning an Emmy for Best Art Direction in 1989. He also returned to painting, his first love, until passing away in 2014, age 71. We are fortunate to have several of his wonderful paintings on our walls.
2021 Harvey Kubernik
HARVEY KUBERNIK is the author of 20 books, including Leonard Cohen: Everybody Knows, Neil Young Heart of Gold, Canyon Of Dreams, The Magic And The Music Of Laurel Canyon and Turn Up The Radio! Rock, Pop and Roll In Los Angeles 1956-1972.
Sterling/Barnes and Noble in 2018 published Harvey and Kenneth Kubernik's The Story Of The Band: From Big Pink To The Last Waltz. For November 2021 the duo wrote Jimi Hendrix: Voodoo Child published by Sterling/Barnes and Noble.
Otherworld Cottage Industries in 2020 published Harvey's book, Docs That Rock, Music That Matters. Kubernik's writings are in several book anthologies, including The Rolling Stone Book Of The Beats and Drinking With Bukowski. This century he wrote the liner note booklets to the CD re-releases of Carole King's Tapestry, Allen Ginsberg's Kaddish, Elvis Presley The '68 Comeback Special and The Ramones' End of the Century.
In November 2006, he was a speaker discussing audiotape preservation and archiving at special hearings called by The Library of Congress and held in Hollywood, California.
During 2020 Harvey Kubernik served as a Consultant on the two-part documentary Laurel Canyon: A Place in Time directed by Alison Ellwood which debuted on EPIX television. In 2022 Kubernik is involved in several music documentaries and for the last decade is Editor-In-Chief of Record Collector News magazine.
---