Featured

News

By Jay Dobis     Erkin Koray, aka Erkin Baba, the father of Turkish Rock 'n Roll (he put together the first Turkish rock band (Erkin Koray ve Ritmcileri) in 1957 when he was a high school student

Featured

Articles

By Harvey Kubernik   To celebrate the 50th anniversary of The Roxy and its enduring relevance, the Grammy Museum announced a new exhibit, The Roxy: 50 Years On The Sunset Strip, which explores the
Screaming Lord Sutch: An interview with a raving loony
by Mike Stax
When David Sutch took his own life in June 1999 the world of rock 'n' roll lost one of its wildest and most unforgettable characters. As Screaming Lord Sutch, his colorful, larger than life personality was a fixture of the British political landscape, but for rock'n'roll fans he will be remembered for his amazing recorded legacy: the mad rock and horror sides he cut with Joe Meek, the demented mid-'60s gems like "Train Kept A-Rollin'" and "All Black and Hairy," the proto-psychedelic "The Cheat," the hard rockin' Heavy Friends… For someone with no discernible music talent he sure made a lot of great records. And if you make great records you live forever.
In April 1993 I interviewed Lord Sutch by telephone for a two-part feature in the Union Jack newspaper. It was a memorable chat. Sutch was a charming, down-to-earth man, with an in-built, infectious sense of humor. Within a few minutes it was obvious my carefully prepared list of questions was out the window. Sutch talked a mile a minute, determined to cover all the highlights of his career, specifically: precise election results and of course the name of every single one of the famous players who'd passed through the ranks of the Savages ("my musicians," as he called them). Between our chuckling, I made intermittent attempts to direct the flow of conversation, but there was little point, Sutch was on a roll, dashing down tangential side alleys and free-associating memories as the whim took him. Who was I to stop him in his tracks to clarify the smaller facts? It was all entertaining stuff – just let the tape roll.
Caveat emptor: As anyone who has read his autobiography, Life as Sutch, can tell you, historical accuracy wasn't Sutch's strong suit, entertaining people was. Some of Sutch's tales involve a certain degree of exaggeration or misconception. All quite innocent, but bear it in mind as you read.
• • •
Lord Sutch: I like the name of your paper: Union Jack. I had an album in America with that car on it. I used to have a trailer as well in England, which we'd use at gigs. I used to go up and down the country with a big Union Jack trailer and inside it was all British goods: jackets and shirts and records, merchandise. I went to Denmark with that, Sweden, Germany, France, all over the place, and then ended up in America.
How did that come about?
It was during our "Backing Britain" campaign. That was to teach the people to be proud of Britain, and to be "Backing Britain" was to buy stuff that was made in Great Britain. So we had all these stickers made of the Union Jack. That was how I launched that tour when I came over there, with the car with the trailer with all these English goods, which they wanted me to represent for them. There was suits, those psychedelic kind of suits – it was at the time of Hendrix and the Who with their Union Jack jackets, shirts, and all that kind of stuff. So I brought a lot of that with me and it was like a tour of America, playing gigs. In the afternoon I would do big shops – Macy's and them kind of shops – and display all this Union Jack stuff, and all the British stuff, y'know? We even had Sherlock Holmes cloaks and a hat to match, in tweed.
Did you get a good reaction?
Yeah, I sold all the stuff that I had, and then they re-ordered again. I sold all of the surplus I had and I just kept my one model and showed everyone and they could take their orders from the model. It was the time of button-down shirts with the great, big, long, pointed collars and the trousers with the flares, which have come back now. Fashion goes in circles.
To start off, why don't you tell us a bit about your political platform?
I'm celebrating 30 years now standing for Parliament. The first time was in 1963 at Stratford-upon-Avon during the Profumo Scandal, caused by Mandy Rice-Davies and Christine Keeler. The War Minister was having an affair with those two and they were also having an affair with Russian spies. So he had to resign because of the scandal, which caused the by-election. I was a rock 'n' roll singer at the time. I got discovered in the 2-I's Coffee Bar where Tommy Steele started and Cliff Richard, Marty Wilde, Billy Fury and people like that. I was among that lot. Even David Bowie was down there years ago, along with Gary Glitter – who was Paul Raven back then. And the top guy there was a guy called Vince Taylor, who never made it in America, but he did make it big in France. He used to have the all black leather, and the black leather gloves with rings over the top, and chains and all that – he was good! Many years later, loads of people copied him, like Dave Berry copied his style and Alvin Stardust did a whole rip off of it – Shane Fenton.
Anyway, at the time, I was standing with some kids and I said, "I'm standing for Parliament. Will you vote for me?" These people had two kids running about and one in a pram – three kids. They were both around 20, this man and woman, and they said they'd love to vote for me but they can't – it's the law that you can't vote 'til you're 21. And I thought that was ridiculous. You have a whole family and you bring kids into the world, and you can't even vote! So I stood for votes at 18 and also for commercial radio and commercial television – like they'd had in America for years and years – we'd never had that in England, we had the BBC, and the nearest we ever got to rock 'n' roll was the Billy Cotton Band Show. If we wanted to listen to rock 'n' roll, we had to listen to Radio Luxembourg, which was the only station that was playing it. Then along came the pop pirates – Radio Caroline, Radio London – so I set one up as well called Radio Sutch. That started on a boat and then transferred to the gun towers at the coastline round England. I stood for that – commercial radio; for votes at 18, and I stood also to abolish the 11-plus, for kids not to be judged on one day but to do it over a period of time. It's only fair, 'cause if you got the jitters because of the examination you failed it. So that's become law now. I also stood for all day pub opening, and that's become law now – the pubs can open all day now at the landlord's discretion. And a memorial college to rock 'n' roll – the giants of rock'n'roll, i.e. the Beatles, the Rolling Stones and people like that who came out of Great Britain. It would be a memorial college to train other musicians. And I think that's a good idea, and that's been picked up by the government. A lot of my original ideas that they laughed at—the papers made a fool of me, laughed at me, but years later it becomes law, after I stood twice against Harold Wilson in '63 and then '66.
How'd you do at that very first by-election at Stratford-upon-Avon?
Very, very well. I got 208 votes, which is very good for a first time. Over the years now I've stood against every Prime Minister that's come along since then, including Harold Wilson, Ted Heath, and also the one and only Margaret Thatcher – the dragon herself. And I had the pleasure of Maggie talking down to me. I've met Maggie a few times since then. She's alright. She's a very strong person. I think she's got Union Jack knickers.
I also stood in this last election against her successor, John Major, the guy who looks like Buddy Holly, and I suggested he get a Stratocaster guitar and sing his things – get a Buddy Holly-cum-Elvis Costello bit and actually get a bit more popular. He hasn't got a very good image at the moment.
Yeah, he's got kind of a square image.

But if he turns it into Elvis Costello or Buddy Holly he could come out on top. All he needs is a guitar and a loud amp and away he goes! He can sing his stuff to the less fortunate.
What was his reaction to your suggestion?
Well, he's thinking about it, you know. There's this by-election that's coming up now in Newbury, the one I'm about to enter. It's the sixth of May and I'm just entering that tomorrow, paying the deposit and everything. They're frightened that I'll get more votes than the Tory man. I'm doing some victory parties, as it happens, at our headquarters in Newbury on London Road. The place is called, believe it or not – and I haven't made this up – the White House. It's a restaurant-cum-pub. So if I win I can invite John Major for tea and cucumber sandwiches on the lawn at the White House!
In the last General Election I stood against John Major in Huntington, and I got quite a good reaction. I got the most votes I ever had ever against John Major at Huntington; I actually received 728 votes. And then (against) Neil Kinnock in Wales, the chief opposition, I got 547 there against him. I stood against all three main leaders. I stood against Paddy Ashdown in Yeovil – 338 I got there.
Before the General Election I got a tremendous result of 540 votes in a place called Bootle in Liverpool. I got three times as many votes as Dr David Owen and his SDP party. It was after the Bootle by-election he decided that he couldn't continue any more after being beaten by a Raving Loony. So Dr David Owen decided to call a meeting to call it a day and say he couldn't continue. So because he didn't run in the General Election 'caues his party had folded up, he got this important job as a world statesman and he's become a Lord. So now he's Lord Owen and he's not even sent me a postcard thanking me for beating him and setting him up in that job! I'm still waiting for his thank you letter. Now he's known all across America because of Bosnia and all this problem, and he's handling it all. If it wasn't for me, he wouldn't be in the position he's in now; he'd still be running his little teeny party – it took me and my party to polish it off.  So history's in the making, even with a funny party like mine.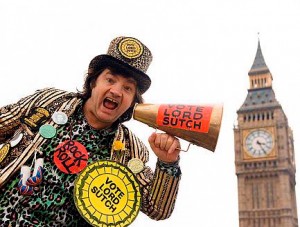 What are some you policies right now with the Raving Monster Loony Party?
We want to link of Guernsey and Jersey – which is a tax haven off Britain – with the Channel Tunnel, we want to link it all up and become a tax haven in Great Britain, and then undercut Switzerland. Whatever the rate is they give you in Switzerland for your money, give 'em a better rate in Britain and become the tax haven of the world – because we are an island we can do that. I don't know why we can't challenge Switzerland so all that money and treasure can be buried in Great Britain. I'm gonna fund this by digging the Channel Tunnel, extending it right through to Switzerland from France and getting all that money that's been stashed there and hidden there: your money, my money; American money that's been hidden there for years. If we can get into the vaults we can get all that gold and silver and all that money comes into Great Britain – I'll have it and you'll have it.
I also want to build some fun parks over here and call 'em Loonyland, to get our own back on Disneyland. Disneyland snubbed Great Britain in favor of France, so I think we should have Loonyland set up as a theme park. The first one can be the Houses of Parliament with Big Ben. We'll make that a restaurant and a proper hotel where the MPs are allowed to sleep. And we're gonna put Parliament on wheels. Scotland wants its own Parliament, so we'll let them have ours. We'll put it on wheels and wheel it up to them. We'll wheel it around the country and it can spend a year in each place. It'll be fairer, really. The guy from the North of Scotland in Aberdeen that spends 12 hours getting to Westminster while the guy in Westminster rolls out of his bed and in five minutes is in there. It's not fair, so we're gonna equal it out a little bit. I suggested they get the White House and put that on wheels and wheel it around everywhere.
What's your policy towards America?
We're always keen on America 'cause my son's American, Tristan Sutch. I've got a son from my first wife and he's there at college in Texas. I'm very, very proud of him, and he's going to be Screaming Lord Sutch Junior one day, and maybe he can be president one day. He's born in America so he can run. He's 18 now.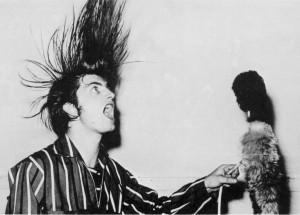 So when did you start out playing rock 'n' roll?
I started in 1958 at the 2-I's Coffee Bar. Then I went on the 2-I's Road Show and I've been years and years at it. Also I've been famous for all the musicians that's been in my bands over the years. The Savages are very well known. There's that album Lord Sutch & Heavy Friends where I had two members of Deep Purple on there, Richie Blackmore and Nick Simpler (Simper, his name is also misspelled on the album cover – Ed), and two members of Led Zeppelin, Jimmy Page and John Bonham, along with Jeff Beck and also Keith Moon. All these have been in my Savages all over the years. We've had Richie Blackmore, Jimmy Page and Jeff Beck, and even John Edwards, a member of Status Quo was with me.
I don't know if you know, but they're doing the Keith Moon story, and that's being backed by Mel Gibson. He bought the book rights and he's gonna do the same as what they did to the Doors; he's gonna do a film like that. He got a top guy in Los Angeles that translates books to film scripts and he flew over here and was round my house for about two days getting the early stories of when Keith Moon was playing in the Savages.
So Keith played with you in the Savages before he played in the Who?
That's it, yeah. It was the High Numbers then; he was in a little band called the High Numbers. And then the guy went on to spend about three days with my drummer, Carlo Little, that's on my early records, who actually taught Keith Moon how to play. 'Cause you'd always see him in the wings at all our early gigs. This guy in a mac came up and asked Carlo if he would give him drum lessons at 10 bob a lesson, half a pound – two dollars a lesson. So he did it. He used to deliver Keith and his drum kit to Carlo's house and Carlo would show him how to play two bass drums and all that. So he's gonna be featured in this film heavily, 'cause all the Who verified it that it was Carlo Little that taught him how to play drums and taught him how to play two bass drums later on.
So that's Carlo on drums on your early records?
Yes, and Nicky Hopkins on piano, who was with the Rolling Stones, that's the original guy that's on my "'Til the Following Night" on HMV, the same label as Elvis, and also on London/Decca I had this record called "Jack the Ripper" and they're all playing on that.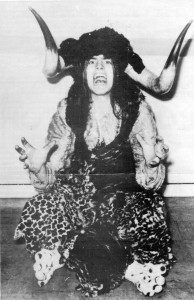 Those are all great records!

Yes, 'cause I had the first line-up of good rock 'n' roll musicians, and Mick Jagger and Brian Jones were trying to form a band and they kept borrowing all my guys. They borrowed all of them except the guitarist. They had Carlo Little on drums, they borrowed Nicky Hopkins on piano and Ricky Fenton on bass. And all this is gospel truth, 'cause they're all listed in Bill Wyman's own life story. He references Carlo Little, and another keyboard player, Andy Wren, they used him as well. So literally they used four ex-Savages for the early line-up of the Stones. Carlo, who was known as the top drummer in London, did a lot of shows with Mick Jagger and Brian Jones. I used to see Mick Jagger carrying his drum kit and putting it in the back of his estate car and driving him around like a chauffeur – it was weird! I know how big Jagger is now, but back then he was just another snotty-nosed student trying to get on.
In the end, Carlo did a show with them at the Flamingo, which was a jazz club. They played down there and Georgie Fame was topping the bill with his Blue Flames, and they were all jazzers in there, and Mick Jagger and Brian Jones and my Savages with Carlo played that gig and the crowd really booed them and threw Coke cans and beer at them. They wanted jazz – it wasn't that they were so bad, but Carlo was so embarrassed he said, "I can't do you any more gigs whatsoever," and leaned over and picked up a cigarette packet and ripped it open and he wrote in it "Charlie Watts" and his phone number. He said, "Give my mate a call. He'll do some for you." And that was the beginning of Charlie Watts.
Carlo regrets doing that now because he's working like mad to pay for a big house he's got now, a very nice house in Wembley. He said if he wouldn't have made that gesture he could have bought the whole street! But that's life. And then he said, "That little guy I taught, Keith Moon, is a bloody superstar. He's another millionaire." But then, a few years later, I said, "Look, who's better off now: you or Keith Moon or John Bonham? They're gone. You're still enjoying the sunlight and still enjoying playing the drums."
Those early singles you made were produced by Joe Meek.

That's right. Joe Meek, who had the first – before the Beatles and the Stones – the first ever British Number One record in America, which was "Telstar" by the Tornados. He was a top producer over here and he had many hits: Cliff Bennett & the Rebel Rousers, the Outlaws, Mike Berry, Johnny Leyton, Heinz… Heinz borrowed my guitarist Richie Blackmore for his "Just Like Eddie" record.
So what have you been up to recently?
We're doing very well. I've just got back from touring all over Germany, and I'm due to go to France next month for a big tour over there, and Belgium and Scandinavia. I'm keeping busy. I'd love to come back and do the States sometime.
Are there any plans to do that?
Well, we can't get someone to bring the whole band over, but we'd love to. If not, I can come over and use a rock 'n' roll/R&B band in the States, but obviously I'd like to use my own guys. But if it come to a push I could use a pick-up band.
You could always use my band.
Yeah, well, there you go then. Oh, I also forgot to tell you, I had two members of Jimi Hendrix – Noel Redding and Mitch Mitchell – they both played on the Lord Sutch & Heavy Friends, with Page, Bonham, Jeff Beck, Nicky Hopkins and Keith Moon. Then there was a second one called Hands of Jack the Ripper, that's with Keith Moon, Richie Blackmore, Noel Redding and Matthew Fisher, who was the organist on "Whiter Shade of Pale" – and he made that record when he was still working for me. Also Victor and Annette Brox, Brian Keith – he was in Jesus Christ Superstar – and Jeff Beck again. We had these people who'd been in the band many years before and they came together for a reunion. I'm gonna work on another one. I made those albums in America, them ones, on Sunset Boulevard. In those days I was knocking around with Rodney Bingenheimer and Kim Fowley. Coming back to play America is definitely one of my ambitions, 'cause I did Australia in June of last year.
Did you take your own band over for that?
No, but there was a lot of my musicians that emigrated over there, so it was all guys that I'd worked with in England. So that's how it went. I'm still keen on doing gigs. I still do 'em all the time. That's the way I make a living.
Over the years we played with Jerry Lee Lewis, Chuck Berry, Little Richard at the Star Club in Hamburg. We were the headliners there and the Beatles were the support band – it's hard to believe it now! – them and the Searchers and Gerry & the Pacemakers. They were playing like about four hours a night, and we would just do 45 minutes – and we made more money. I was playing alongside Chuck Berry, Little Richard and Ray Charles and Bill Haley… I did it with all of them. Actually, we played with all of them at the first ever show at Wembley Stadium, August 5, 1972 – 100,000 people. On that bill was Jerry Lee Lewis, Little Richard, Fats Domino, Gene Vincent, Bo Diddley, the Coasters, the Platters, Billy Fury, myself, along with Gary Glitter – so that was quite a show.
And I'm known as the Grandfather of Punk now. I even had the Sex Pistols as a support band when they were just starting out. I'd known Malcolm McLaren for years because he used to make my Teddy Boy suits before he got into punk. He and Vivienne Westwood both made my stage clothes.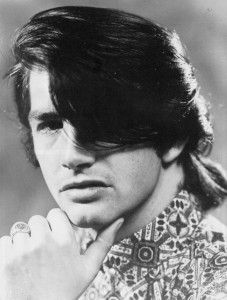 They had a Teddy Boy shop, right?
Right, called Let It Rock. They were very arty and very wild, so we suited each other. They had a stand at this '72 show and Johnny Rotten told me that he was selling my t-shirts and my badges on that stall – "You buy 'em or I'll punch you in the face!" You know his attitude! – and I think Sid Vicious was there as well. They were just ordinary guys then, just a bit wild, and Malcolm put 'em in all the t-shirts and slit 'em all up and created the whole punk thing. When they first wanted to get round the college circuit they asked if they could be my support band. I did about five gigs with them as my support band and in the end they'd start smashing up the PA – putting the mics through the speakers 'cause the crowd was all booing 'em and hissing 'em – so they went berserk. And someone said to me, "I don't know what you're laughing at – that's your PA!" They gone through half a PA that night and I slung 'em off the tour. They didn't have no money so I never got a penny from them.
What did you think of their music?
It was very wild and very back to street level. It was very different, the fact that they had a go — two fingers up to authority. It was very crude and very basic. There's still bands from that era now, like the Stranglers and the Damned. The Damned are back now and I did a few concerts with them.
I always thought that their singer, Dave Vanian, got some his image from you.
Well, they asked if they could carry my coffin on the stage, and play in a big cage I have. I break out of a big cage, and I do a big fire routine where I set fire to the stage, and I have a hat that goes on fire and stuff like that. I'm pretty visual, as you know, with all my stuff. So we did these double bills with them, and they asked me if I could sing with them. So I did, my standard ones like "Jack the Ripper" and "All Black and Hairy" with them backing me. I played with the Stray Cats too; I did 12 gigs with them up and down the country. Also the other horror band that said they were all my fans and they bought all my early records and that was what influenced them – the Cramps. They said they were ardent fans of mine. They had all the albums of mine and I signed them for them. They were quite big at one stage in England so I was quite flattered.
Well, you definitely had an influence on them, I can see that.
Yeah, well if you keep going… I'm like an evergreen, you know. You keep going and going. Rock 'n' roll music and horror, I've been doing it all those years ago, and now it's come in fashion with these films like Dracula and all that – and I've been doing it years and years – look how long ago I recorded "Dracula's Daughter"! It's right in vogue now. People are playing it in the clubs because it's a Dracula song.
Well, that kind of basic rock 'n' roll you play, that never goes out of fashion.
No. There's always a market for it, isn't there? So now I'm 30 years in politics and about 35 years in rock 'n' roll. I had record deals when the Beatles were in nappies – and the Rolling Stones! I can't imagine Mick Jagger in a nappy, but he was when I was first starting. I had records out before the Beatles, the Stones, Tom Jones, Elton John – all those people. I always say they're not bad for newcomers.
Well, I think I've probably got everything I need…
Well, you got quite a good interview. If you want to publish it round any other papers or magazines, be my guest to do it. Anything to get over there and do some gigs, that's the name of the game.
Well, thanks. It was great talking to you. I really enjoyed it.
OK. Speak to you later then. Best of luck to you. Keep the British flag flying and keep up with the rock 'n' roll. Long live rock 'n' roll – it'll go on forever!
---