Featured

News

By Jay Dobis     Erkin Koray, aka Erkin Baba, the father of Turkish Rock 'n Roll (he put together the first Turkish rock band (Erkin Koray ve Ritmcileri) in 1957 when he was a high school student

Featured

Articles

By Harvey Kubernik   To celebrate the 50th anniversary of The Roxy and its enduring relevance, the Grammy Museum announced a new exhibit, The Roxy: 50 Years On The Sunset Strip, which explores the
Col. Bruce Hampton (1947-2017)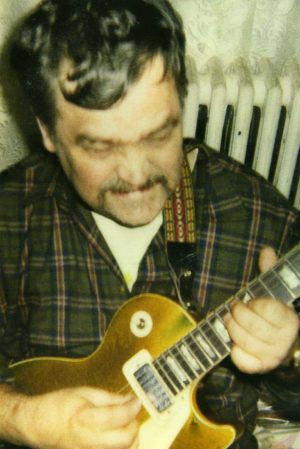 By Alan Bisbort
The first time I saw Bruce Hampton, he was standing on the tiny stage at a suburban Atlanta "teen scene" venue reading the contents off the side of can of spray paint. This was in 1968. A sweaty, short-haired guy in a button-down-collared shirt with the build of a middle linebacker, Hampton looked out of place accompanied by two guitarists, a bassist and drummer all with hair so long you could not see their faces and all of whom were playing as loud as fire engine sirens. Needless to add, I had never seen anything like it in my 15 years on this planet. Nor had the handful of other brave teens whose parents had dropped them off at the alcohol-free club in the shopping mall. A much larger crowd of teenyboppers were milling about in the parking lot outside, having been driven from the room by the psychedelic noise created by the Hampton Grease Band. Years later I learned this was just one of the many ill-advised gigs the band's manager had secured for them prior to their signing a record deal with Columbia, which released their one and only album, the epic double-LP package Music to Eat.  (On which was a cut called "Spray Paint").
Not too long after that, the band—Hampton on vocals and dada vibes, guitarists Harold Kelling and Glenn Phillips, bassist Mike Holbrook and drummer Jerry Fields—began appearing at free shows in Piedmont Park, the downtown Atlanta hangout for hippies, druggies, bikers and most of the runaways in the southeastern US. Soon enough, on the strength of these monumental free gigs, the Hampton Grease Band would wow hundreds of thousands of "freaks" at the two Atlanta Pop Festivals and regularly share bills with Jimi Hendrix, the Allman Brothers Band, Grateful Dead and even Captain Beefheart & his Magic Band. Bruce was, in fact, a Southern-fried version of Don Van Vliet, with a warming touch of Sun Ra. To my fragile eggshell mind, Hampton, and his band, provided an epiphany of sorts—showing me that music could go beyond mere recitation of clichéd boogie lyrics and shoddy playing and take you to places you never expected to go.
The Hampton Grease Band carried on for a few years, then members drifted off to pursue their own musical muses. Phillips and Kelling went on to form their own bands (a live recording by Phillips' band was favorably reviewed in UT #44). Over the next four decades, Hampton added the honorific "Colonel" to his name and recorded a few solo albums (including the unsurpassably strange One Ruined Life of a Bronze Tourist) and became a major force in the jam band subculture that flourished under the banner of H.O.R.D.E. He fronted several bands of his own, including the Aquarium Rescue Unit, Fiji Mariners and Codetalkers, and served as a mentor to many young, gifted players who've since gone on to productive musical careers.
In the 1990s, during one of his passes through Washington DC, where I then lived, Hampton contacted me through a mutual friend and I spent a day museum-hopping with Bruce and members of his band, one of the highlights of my 17 years in the nation's capital. He was generous, funny, kind and subject to conversational turns on a dime. No wonder Billy Bob Thornton called Hampton (who appeared in his film Sling Blade) "the eighth wonder of the world." Listening to Hampton on album (other than the indispensable Music to Eat) was not quite the same as seeing him live. I once saw him play a gig with a golf club in his hands, practicing his swing while his band jammed, and every so often going to the microphone to pronounce the word "hose." Every concert was different, unpredictable, strange and beautiful.
Early in May, a veritable who's who of Southern rock gathered for a sold-out 70th birthday celebration for Col. Bruce Hampton at Atlanta's historic Fox Theater. At the end of the show, during the final encore (of "Turn on Your Lovelight"), Hampton collapsed on stage and died minutes later at a nearby hospital. The mourning could be heard all the way to New England, where I live now. Both of my sisters, who live in Atlanta, called to bring me the news, then high school friends I hadn't heard from in years began contacting me. Eventually, the strangeness of Col. Hampton's demise gave the story "legs" in print and on the Internet, propelling it even into the staid pages of the Wall Street Journal—providing Hampton more notoriety in death than he ever had in life. The consensus seems to be that he could not have had a more fitting exit, dying on stage like that.
For me, though, it's just sad. Part of it is, no doubt, tied up with losing that personal connection to my youth, but so many musicians I admired have died before this and the sadness didn't linger like this. With Hampton's death, it's as if a musical force were shut off, like a faucet or a hose. I had no delusions that he still had some musical masterpieces locked inside his fertile cranium. No, it's clear now that HE was the masterpiece.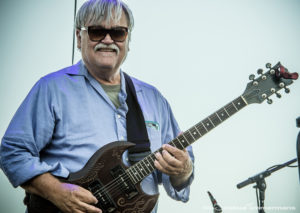 ---