Featured

News

By Bill Furbee WHEN I LAST SPOKE TO DAMO SUZUKI – the influential performer perhaps best known for his years spent as the singer of Krautrock godfathers Can – the world was in a diffe

Featured

Articles

By Doug Sheppard FIVE MONTHS BEFORE there were four dead in O-Hi-O, four were dead at a forlorn, neglected racetrack roughly 50 miles east of Oakland, California: one drowned, one stabbed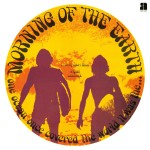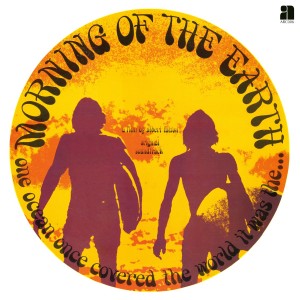 Although all three of these releases are of a piece in that they were soundtracks to surf movies, leave your expectations behind. Forget the hot rods, Fender Jaguars and girls, girls, girls—the amped-up excitement of what most of us consider "surfing tunes" has no place on the other side of the world. Instead, these connect with the stonier, more cosmic side of the lifestyle that one would find in a place like Bali rather than Santa Monica (well, early-'60s Santa Monica, at least). In fact, the mystical pull of Bali plays a strong role throughout and, although the work of a single musician, the sprawling Bali High is the most frenetic and disjointed of the trio. Recorded by Hawaiian virtuoso Michael Sena, this epic double LP release was filmmaker Stephen Spaulding's attempt to recreate the vibe of the unlicensed music of his '60s and '70s heroes that he used to cut the original film. Sena effortlessly reproduces the feel of Santana, the Stones, Marley and more, but with an early-'80s production that puts his guitar somewhere on the slightly more soulless Satriani/Zappa axis, with a slick fusion production. It's diverse—and admirable—enough to merit a first listen, but doesn't hold up as anything you'd want to return to.
The other two reissues are more of a piece, utilizing a consistent host of Australian rock and country artists. G Wayne Thomas, who only released one album under his own name in 1973, made his first appearance on 1972's Morning Of The Earth soundtrack, giving an appropriately we-are-all-the-universe feel to the title track. Several other one-hit (or no-hit) wonders offer up singer-songwriter tracks that amble on pleasantly enough, but don't justify the label hype of "psychedelic" music (with the rare exception being prog outfit Tamam Shud's floaty and brilliant "Bali Waters," which sounds like an outtake from Islands-era King Crimson).
Thomas handles all the songwriting chores on 1973's Crystal Voyager, which is the most cohesive of the set. Given two full sides, he finds the stoned soul of the classic Eastern Hemisphere surf trip, leading a band that's able to develop a buoyant, country rock/soft-sike stride and makes the LP feel like more of an actual album than a soundtrack. (Alex Stimmel)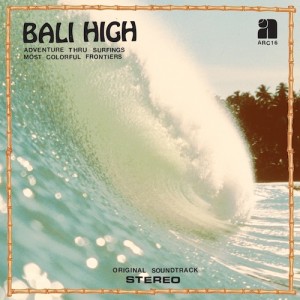 ---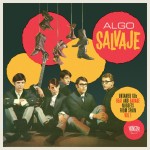 As the year drew to its close, we asked our writers to submit a list of their personal favorite reissues and such for 2014. Against all odds, some of them managed to fight through the fog and fug of the holidays and complete the assignment. Here's what they came up with…
Mike Stax (Editor)
Favorite single artist reissues:
The Bonniwell Music Machine – S/T (Big Beat) 2-CD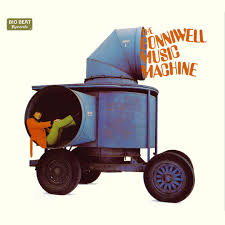 The definitive collection of the second-phase Music Machine. The Bonniwell Music Machine album expanded to include all of the contemporaneous non-LP singles, along with a trove of demos, outtakes and alternate mixes. Expertly compiled and annotated by Alec Palao, who also was responsible for…
The Seeds – Singles A's & B's 1965-1970 (Big Beat/GNP-Crescendo) CD
Big Beat's comprehensive reissue series of the Seeds' catalog concludes with this great collection of all of the band's singles, from 1965's plaintive "Can't See to Make You Mine" to 1970's gut-wrenching "Did He Die." Alec Palao's detailed liner notes spanning this entire series also serve as the ultimate Seeds biography, shining light on every facet of their story, including special attention to all of their recording sessions.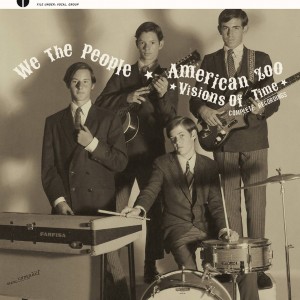 We the People/American Zoo – Visions of Time (Guerssen, Spain) LP/CD/DL
Not to be confused with the well-known Florida band, this edition of We the People were based in LA and released a handful of singles under that name and as American Zoo. We the People/American Zoo resided in that shadow-shrouded corner of the '60s garage band universe where brooding teenagers spent long, solitary hours listening to Byrds and Bob Dylan records and were duly moved to write somber, soul-searching minor key songs with titles like "Feelings of My Emptiness," "Back Street Thoughts" and "Who Am I?" It's an intoxicating recipe when it's done right, and American Zoo did it right. A class package from the Guerssen label including informative liners by Gray Newell.
---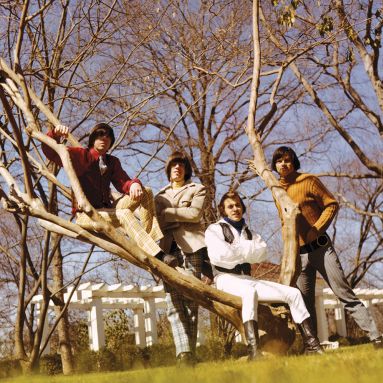 By Doug Sheppard
To capitalize on their hit single and to keep up with their contemporaries, the Seeds entered the sessions for their third album with aspirations of a more sophisticated sound. It was a great plan, but two things stood in the way: their own limitations and the overconfidence of leader/vocalist Sky Saxon.
Saxon's inflated sense of self-importance only complicated the band's limits, but 1967's resulting Future album came off more as a mixed bag than an embarrassment. Between an overdubbed tuba on "Two Fingers Pointing on You" and "March of the Flower Children" (with Sky's inane spoken-word intro) and weak material like "Painted Doll" (crappy ballad) and "Where Is the Entrance Way to Play" (forced profundity), Future has its share of awkward moments. The overdubbed harp may be added to that list, but not on "Flower Lady and Her Assistant" — a darker textured number where the objective doesn't seem as unrealistic — and the obligatory long track "Fallin' ," where an "Evil Hoodoo" vibe portends a bad trip. The resurrected B-side "Out of the Question" and "Pushin' Too Hard" soundalike "A Thousand Shadows" are the best of the lot — probably because they're the only two that recall the Seeds' original sound.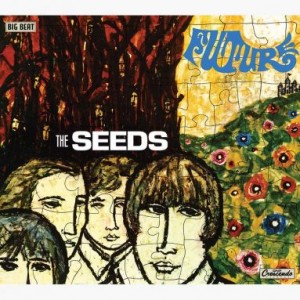 Ironically, three of the best tracks from the session — "Chocolate River," "Sad and Alone" and "The Wind Blows Your Hair" — were left off the album, but appear (plus alternate versions) here. "Rides Too Long" — the original version of "A Thousand Shadows" under a different title — is another highlight of this expanded edition, as are early versions of "Gypsy Plays His Drums" and "Satisfy You," not to mention less adorned versions (the mono "Travel With Your Mind" is the best mix) of a few album tracks. On paper, the full-length version of "900 Million People Daily All Making Love" has the potential to be another — but 10 minutes of it is a tad too much, and some of these songs (see previous paragraph) will never sound good, no matter what the mix.
---