Featured

News

By Harvey Kubernik   April 2023 marks the 50th anniversary of the release of David Bowie's Aladdin Sane, which was released only ten months after his breakthrough album The Rise and Fall of Ziggy

Featured

Articles

By Harvey Kubernik   During 1969, Jimmy Cliff's "Wonderful World, Beautiful People," "The Israelites" from Desmond Dekker & the Aces, and a hit single from Johnny Nash, "Hold Me Ti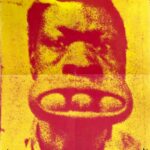 by Harvey Kubernik
"I think people make the mistake of putting too much information on a CD because you can afford to, time-wise. But Exile was a slow, slow thing. It wasn't as immediate as albums characteristically were in those days, 'cause there were two albums. I think another thing with Exile—now that I think about it. Yeah… It was a very 'Keith-spirited-by-Keith' album." – Chrissie Hynde to Harvey Kubernik 2004 interview.
I remember in June 1972 receiving an advance test pressing long LP player of the Jimmy Miller-produced Exile on Main Street from an Atlantic Records publicist at their Sunset Boulevard office. The Los Angeles-centric Exile on Main Street album package artwork and design were created by John Van Hamersveld who collaborated with photographer Norman Seef on the product graphics.
Earlier in '72, the Rolling Stones, record producer Jimmy Miller and engineer Andy Johns relocated to Hollywood after cutting the basic tracks for Exile on Main Street in the 16-room Villa Nelcotte in the South of France. Overdubbing and mixing sessions were subsequently done in Hollywood at the landmark Sunset Sound studios and mastered at Artisian Sound Recorders on the same street.
Sunset Sound was built by Alan Emig, who had come from Columbia Records. He was a well-known mixer there and designed a custom built console for Sunset Sound. Salvador "Tutti" Camarata, a trumpet player originally and an arranger, and did big band stuff in the 1940s and '50s had a friendship with Disney Studios and decided to build a recording studio to produce the Disney/Buena Vista records by Hayley Mills and Annette Funicello.
"The Sunset Sound room was very unique," volunteered Bruce Botnick engineer and co-producer of the Doors during 1966-1971 in a 2009 interview we conducted. "Tuti Camarata did something that nobody had done in this country. He built an isolation booth for the vocals. And later on I convinced him to take the mono disc mastering system and move it into the back behind what became Studio 2. And we turned that into a very large isolation booth which we used to put stings in. With the stings being in the large isolation booth the drums didn't suffer so we were able to make tighter and punchier rhythm tracks than any of the other studios in town were able to do. 'Cause everybody did everything live in those days. You did your vocals live. You did your strings and your brass live. And the rhythm section. And this was a big deal.
And then add to it the amazing echo chamber that Alan Emig designed. There was a good selection of microphones at Sunset Sound. It was all tubes, except for some Ribbon, RCA's and a few Dynamics, they were all tube microphones. U-47's, Sony."
---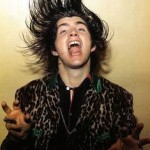 by Mike Stax
When David Sutch took his own life in June 1999 the world of rock 'n' roll lost one of its wildest and most unforgettable characters. As Screaming Lord Sutch, his colorful, larger than life personality was a fixture of the British political landscape, but for rock'n'roll fans he will be remembered for his amazing recorded legacy: the mad rock and horror sides he cut with Joe Meek, the demented mid-'60s gems like "Train Kept A-Rollin'" and "All Black and Hairy," the proto-psychedelic "The Cheat," the hard rockin' Heavy Friends… For someone with no discernible music talent he sure made a lot of great records. And if you make great records you live forever.
In April 1993 I interviewed Lord Sutch by telephone for a two-part feature in the Union Jack newspaper. It was a memorable chat. Sutch was a charming, down-to-earth man, with an in-built, infectious sense of humor. Within a few minutes it was obvious my carefully prepared list of questions was out the window. Sutch talked a mile a minute, determined to cover all the highlights of his career, specifically: precise election results and of course the name of every single one of the famous players who'd passed through the ranks of the Savages ("my musicians," as he called them). Between our chuckling, I made intermittent attempts to direct the flow of conversation, but there was little point, Sutch was on a roll, dashing down tangential side alleys and free-associating memories as the whim took him. Who was I to stop him in his tracks to clarify the smaller facts? It was all entertaining stuff – just let the tape roll.
Caveat emptor: As anyone who has read his autobiography, Life as Sutch, can tell you, historical accuracy wasn't Sutch's strong suit, entertaining people was. Some of Sutch's tales involve a certain degree of exaggeration or misconception. All quite innocent, but bear it in mind as you read.
• • •
---
An Interview with John "Twink" Alder by Augustus Payne
Could you tell me about the events leading up to the recording of the Think Pink. It was nearing the end of your tenure with the Pretty Things, correct?
 I was playing drums for the Pretty Things and at that time, early to mid '69, I and other members of the Pretties, had been hanging out with Steve Peregrin Took and members of the Deviants. We had performed a number of shows together and would often go out partying afterwards. I became very interested in the Deviants community spirit and began to attend their recording sessions (the last album) and photo sessions, etc.
In June '69 Mick Farren invited me to meet Seymour Stein and Richard Gottehrer of Sire Records, a US record label who had released the Tomorrow album in the States (the band I was in before the Pretties). We met and a deal was struck there and then for album from Twink with Mick Farren as producer. The album was recorded in July 1969 and at the end of the month my last show with the Pretty Things was at the Isle of Wight Festival (Bob Dylan also played). There was still some work to be done on Think Pink, i.e. mixing, which was done with Steve Peregrin Took and Richard Gottehrer in attendance, after I returned from a two-week holiday in Portugal in August or September.
---