Featured

News

By Jay Dobis     Erkin Koray, aka Erkin Baba, the father of Turkish Rock 'n Roll (he put together the first Turkish rock band (Erkin Koray ve Ritmcileri) in 1957 when he was a high school student

Featured

Articles

By Harvey Kubernik   To celebrate the 50th anniversary of The Roxy and its enduring relevance, the Grammy Museum announced a new exhibit, The Roxy: 50 Years On The Sunset Strip, which explores the
Motown Founder Berry Gordy Jr. Honored and Interviewed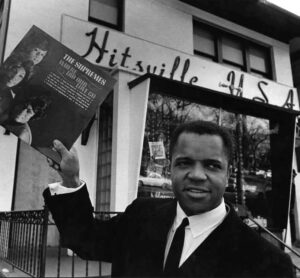 By Harvey Kubernik
The John F. Kennedy Center for the Performing Arts today announced last month that Motown founder, songwriter, producer, music publisher, and director Berry Gordy Jr. would be one of five Honorees who will receive the 44th Kennedy Center Honors for lifetime artistic achievements.
The other Honorees are: operatic bass-baritone Justino Díaz, Saturday Night Live creator Lorne Michaels, stage and screen icon Bette Midler, and singer-songwriter Joni Mitchell.
"This year's Honorees represent the unifying power of the Arts and surely remind us of that which binds us together as human beings. These artists are equal parts genius, inspiration, and entertainment," said Kennedy Center President Deborah F. Rutter. "After the challenges and heartbreak of the last many months we celebrate 50 years of the Kennedy Center in DC on December 5th, feting these extraordinary people. We look forward to shaping an even more exciting Honors program and broadcast with CBS-TV."
"Growing up in Detroit, I was not only Black but the 'black sheep' of my family," said Berry Gordy. "I was a failure at everything I did until I was 29 years old. Throughout the years I've been blessed with many wonderful memories, but this—the Kennedy Center Honors—is one that will be forever in my heart."
A man of vision, drive, talent, and determination, Gordy became a boxer, songwriter, producer, director, entrepreneur, and founded Motown—the hit-making enterprise born in Detroit, Michigan. Berry discovered and nurtured the careers of Smokey Robinson and the Miracles, Diana Ross and the Supremes, Stevie Wonder, Michael Jackson and the Jackson 5, Marvin Gaye, Lionel Richie and the Commodores, Martha Reeves & the Vandellas, the Temptations, Gladys Knight & the Pips, and other music greats and is responsible for the "Motown Sound" that reached out across a racially divided, politically and socially charged country, to transform popular music.
Actively involved in the Civil Rights movement, he released the recorded speeches of Dr. Martin Luther King, Jr. Expanding to films, his movies include Mahogany, his directorial debut, and Lady Sings the Blues, which garnered five Academy Award® nominations.
I witnessed several of the mid-1960s Motown Revue live road shows in Los Angeles and Hollywood. I danced on a couple of music TV shows when the Motown acts would be booked on the Sam Riddle-hosted 9th Street Weston Melrose Avenue and Dick Clark's American Bandstand Vine Street location.
In 1966, I saw the Temptations on Shindig! at the ABC-TV studios on Prospect Avenue. They sang live vocals on "My Girl," mixed with a pre-recorded music track. They were clad in matching powder blue outfits in front of me. That was living color even though the series was taped and televised in black and white.
My brother Kenny and I attended the KHJ Second Annual Appreciation Concert at the Hollywood Bowl on April 29, 1967, for the United Negro College Fund and the UCLA School of Music, headlined by the Supremes with Buffalo Springfield, the Seeds, Brenda Holloway, Johnny Rivers and the Fifth Dimension.
##
Record producer/songwriter Kim Fowley was Motown's first West Coast promo man for a month in 1960, handling several records, including the Miracles' "Way Over There," their single after "Bad Girl," and just before "Shop Around" went top ten.
"In 1960 I was also working five records a week as a promo man after working for deejay Alan Freed as a food runner and record librarian when he was on KDAY, an R&B station in Southern California," Fowley recalled, "and making $250.00 a week in US dollars. I got the Motown job after seeing their ad in Cash Box. Berry Gordy's sister Loucye took my phone call in Detroit that I placed from Happy's Gas Station on Hollywood Boulevard, which I also used as an office.
"She was gracious, focused, and heard my spiel about how I could help the label out in California. Berry then got on the line, we talked about singer Marv Johnson who he just cut, and he quickly sent me a letter with a check.
"You could be on the street then," Kim stressed, "based out of a gas station, and get a label head on the phone in those days," marveled Fowley.
Fowley had admiration for Berry Gordy's achievements in the record business and BG's cultural, sonic, and economic impact on our world. "Berry Gordy: Pioneer, military strategist, musical genius and business icon, the role model of every record company that followed him. What he did, and the talented artists, musicians, songwriters and producers he helped bring forward, especially in the 1957-1960 pre-Martin Luther King, Jr. emerging from Selma Alabama period was heroic. An impossible fantasy," Kim concluded.
Russ Regan, former President of UNI/MCA Records and 20th Century Records, who signed Neil Diamond, Elton John and Barry White to major record label deals, worked for Gordy's Motown as Vice-President of A&R and their Jobete Music publishing division on the West Coast.
"Around 1961 I met Kim Fowley, later Barney Ales and Berry Gordy at a record distributor called Buck Eye," Regan reminisced in a 2016 interview.
"The first record I promoted was 'Please Mr. Postman' by the Marvelettes in 1961. "I also worked with the Supremes, the Miracles, and Marvin Gaye. I became a promotion man during 1961-1964. I learned the value of a song and the hooks of a song. Every Motown hit has hooks in it. It starts with the opening. You can always smell the opening of a Motown record.
"Berry Gordy, Jr. used to come to town. He taught me about hooks in songs. And that people buy records because they have to love them, not like them.
"Believe it or not, Marvin Gaye had moments of greatness on stage or he could be lousy. And I'll tell you why. He really didn't like performing. It was a job to him. It can't be a job for a performer. People don't realize this. You can't be up there thinking you are working," suggested Regan.
"There used to be record hops at high schools. One time at Jefferson High school I took Marvin Gaye to Watts. He had never been out there before. The girls attacked him. He lost one shoe of his penny loafers. We went to Fairfax High School. Groups played in the auditorium.
"I was taught a lot about the record business by Berry Gordy, Jr."
##
Author/deejay Andrew Loog Oldham discovered and managed the Rolling Stones and produced the Stones' recordings from 1963 to 1967. He worked as a producer for Motown's Rare Earth label during the very early 1970s, producing the Connecticut group Repairs and Detroit band the Sunday Funnies.
"Barney Ales [Berry Gordy's right-hand man, national sales and promotion manager/executive]—the jewel in the crown," hailed Andrew in a 2016 interview. "His efforts on behalf of Mr. Gordy and the artists were the primary reason the sound of young America graduated all over the world."
Andrew produced cover renditions by the Stones on Motown/Jobete Music assets "Money (That's What I Want)," "Can I Get a Witness," "Hitch Hike" and "My Girl."
"'Can I Get a Witness' is a great young version by the Stones," he emphasized. "Mick [Jagger] was out of breath on this one as he'd run across Soho to UK's Motown publisher's Freddy Bienstock to get the lyrics. 'Hitch Hike' is a bit mindless and even though the track of 'My Girl' is a bit naff Mick nailed the vocal.
"But it's the spirit that counts and Motown made you feel everything was possible. Its rhythms were often unusual for Top 20 fare and the lyrics and delivery spoke to young moments," encapsulated Andrew.
"I worked for Berry Gordy's Rare Earth label in 1970 whilst Mr. Gordy had headed west to seek and seize the rarer earth of Hollywood. What I was working on was not of much consequence, and what the soul and embodiment of the music of young America, Mr. Gordy, was working on was.
"Suzanne De Passe, one of his assistants at the time, invited me to meet Berry at Paramount Pictures, where he was wrestling and boxing with the Paramount executives, who looked not unlike the dead white mill that I'd met at GAC [General Artist Corporation] and various UK record companies, you know, suits in a bad Jack Lemmon movie with no Dyan Cannon to come home to.
"They were interfering with Berry over his vision for the Diana Ross movie, Lady Sings The Blues. He punched their lights out with a firm but velvet glove to get the movie, the marketing the way his vision remained intact.
"We all know what Berry Gordy did for American song and world music. I don't think he's been tapped on the shoulder for what he has done for the Negro in American film. Lady Sings The Blues, Sydney Poitier's oater Buck and The Preacher, and Sounder, reminded America there was more to their land than Hopper and Fonda. Lady Sings The Blues may seem now in today's world of Denzel Washington, but back then it was the next mainstream best leap after Guess Who Is Coming To Dinner.
"And let's not forget that great American soundtrack—The Sound of Young America Jobete Music…You can still here it every day…in Motown music."
##
In the October 11, 1975 issue of Melody Maker, I interviewed Ernie and O'Kelly Isley of the Isley Brothers. We talked about his R&B life of the sixties and their tenure at Motown Records.
"My older brothers can tell you a lot of stories about the way it used to be," ventured guitarist Ernie Isley. "Things are different now for the black musician. Some people have been knockin' at the door even longer. You can't keep good music down. Eventually it will get heard."
"Motown was like a school for us," declared singer O'Kelly Isley. "Those guys knew everything there is to know about the business. We learned about production and songwriting."
##
Berry Gordy III was born November 28, 1929, in Detroit, Michigan. A former boxer and assembly line worker, and veteran of the Korean War, Gordy, in 1955, ran a jazz record store, his first foray into the music business. Although the shop failed, he didn't give up. Berry wrote songs, and got his first break when Jackie Wilson cut some of his compositions, including "Reet Petite," "That's Why (I Love You So)," and "Lonely Teardrops."
Gordy's sisters Anna and Gwen, along with Billy Davis, started the Anna label, which scored a major success with Barrett Strong's "Money (That's What I Want)" in early 1959. Gordy was involved with the Anna label, launched the Tamla label and then Motown itself, with Berry Gordy at the helm, soon followed.
By the early '70s, having outgrown its Hitsville USA outpost in Detroit, Gordy moved the Motown operation, now a, influential entertainment complex and the largest black-owned corporation in the country, to Southern California.
Gordy eventually withdrew from the day-to-day operations, and finally, in 1988, he sold his brainchild to a major corporation, MCA. Then Motown shifted ownership to the PolyGram group of companies, now known as Universal Music Enterprises. Gordy is still involved with Jobete Music, the publishing company that houses the globally-recognized copyrights.
In 1994, Warner Books published Berry Gordy's autobiography To Be Loved: The Music, The Magic, The Memories of Motown. The title is taken from a song Gordy penned for "Mr. Excitement," Jackie Wilson.
After talking to Gordy's book publicist about an interview and having conversations with Ewart Abner of Vee-Jay Records fame, a former President of Motown Records himself, now running The Gordy Company, arrangements were made for the meeting. I was on Q and A assignment for the weekly US trade magazine HITS, and preparing a profile of Gordy for Goldmine magazine, a collector's periodical.
I drove to Gordy's Bel-Air mansion. Radio station KRTH-FM was having a Motown Monday. Cruising through the gate to his hill side home, past the tennis court, I dropped my car off to valet parking and ushered into a waiting room den area, filled with photos and memorabilia of Gordy's remarkable life.
I glance at a note from President Clinton, I fondle Gordy's statue from The Rock and Roll Hall Of Fame. Berry is also the recipient of the Songwriter's Hall Of Fame Abe Olman Publisher Award. There are pictures of Gordy with Muhammad Ali and black and white framed shots of Gordy's children with the Beatles from a US tour.
I wasn't in the room today to discuss the terrible passing of Marvin Gaye, record industry rumors about the label or to probe deeper into the chaos and pain of Tammi Terrell's tragic life. Berry had an autobiography to promote. I offered outlets for To Be Loved, and garner some reflections on his life before and after his Motown crusade.
Gordy and his Motown team over decades read many of my Melody Maker articles and columns devoted to Motown acts the Miracles, David Ruffin, and the Commodores. I conducted in all probability, the first US interview with the Commodores. I went to their "Brick House" recording and mixing session in Hollywood. Every ten years when I encounter Lionel Richie at a store or music business event, he always gleefully reminds me of our game-changing first meeting.
Ewart Abner, Gordy's right hand man, and mentor, and previously a noted music executive at Vee-Jay Records, where he worked with the Diablos and Nolan Strong, Dee Clark, the Impressions, Jerry Butler and Gene Chandler, greeted me. I set up my tape recorder. We were going to be videotaped as well for The Motown Museum in Detroit and Gordy's own archives.
Berry Gordy arrived and introduced me to some family members including his brother Robert of Jobete.
HK: Why did you write To Be Loved?
BG: Several reasons. The history. The legacy. As a general thing I wrote it to, of course, set the record straight, which had long been misunderstood. I wrote it because there were many unsung heroes in my company that were part of this operation, you know, who were not known and who taught the artists how to walk, sing, dance, talk and even eat, and stuff like that. And they've been with me 25, 30 years, these people. The chaperones who went on the road so much of their time and their life, really being very strict on these artists, and working with these artists.
The artists are famous, and they will always be famous. And the Motown artists are still working today, you know, (in) clubs, going on television, and doing a lot of stuff. So, the unsung heroes were another reason I wrote the book.
And then, I wanted to tell my own story in my own words. Because so often, I have wanted to read about my heroes: Dr. King, Jackie Robinson, JFK, Sugar Ray Robinson, Joe Louis. I would have loved to have read their story in their own words. Because when others write about you, the write about what you did or what they think you did, and how they think you did it. And it's nothing like writing your own story about not only what you did but how you felt doing it and, more importantly, why you did what you did at that particular time. And that's what I tried to do.
Then, in setting the record straight I wanted to set the young minds at ease, put the young minds at ease. Not only the young minds but the old minds, the people who have been following me for 35 years, who believed in me and Motown no matter what they had heard or read in the papers. I felt I owed it to them to do that.
And, whether I like it or not, I'm a role model, you know? So I wanted young people to know that a company like Motown could never have been built as beautiful, and as big and as strong as it has become, and the music created like it was, through devious means. Being in the Mafia, cheating artists and all that garbage, you know? And, that's why I wrote it.
Why it took so long to write it was because I didn't have the time. I was busy. I mean, I was busy building my dream, going for my vision, trying to focus on what we were doing.
HK: Did you work off a general outline? Please describe the process of putting this book together?
BG: It was the hardest five years of my life. I worked with so many professional people. David Ritz [author of books on Marvin Gaye, Smokey Robinson, Ray Charles and Etta James] was one. He did a great outline. I mentioned him in the book. thanked him for that, because only I knew the depth I wrote it on computer. Tapes, notes, recorded meetings from 30 years ago. I got so many tapes of those meetings that we talk about.
HK: Were you always archive-oriented early on?
BG: Yes, without knowing it, I was archive-oriented. I just wanted it for memories, records of things, so I would make tapes of the meetings and stuff like that. I never heard that word before, "archive-oriented." I was before I knew what the word meant. [laughs]. So, yes.
So it was a new experience for me. I have always been behind the scenes, so after 35 years I was getting out there and I would be talking, like spewing out all these great feelings I was having. And they looked at me and expected me to be cool and for them to tell me, so I was telling them and so I was like a babe in the woods out there, you know, really the first time. So I realized something, if anything had been missed in those 35 years that was it. Being out there with the people who were really the foundation of the company.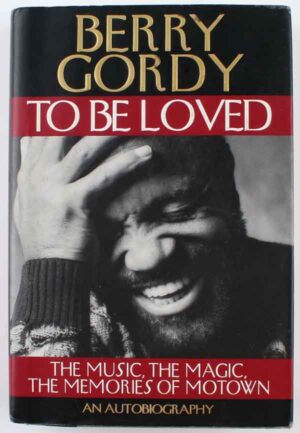 HK: I know England and Europe have always been behind the Motown Sound. They have the Tamla-Motown Appreciation Society over there, before your first major EMI distribution deal for the product line. England always had a strong relationship with your music. In To Be Loved you acknowledged that fans in the UK knew the groups, the writers and the producers.
BG: As far as the UK is concerned, it is very, very special to me. Because, actually, we were, I think, more popular there than we were in our own country, you know, for a long time, it seemed. I think the appreciation was different. They were not blasé about our music early on. Way back, the pirate ships and all that stuff, they discovered the sound and they were always very important to me when I'd go over there.
They were just together. I loved their creativity with what they did with our album covers and how they just did it. And when we first went over there with the fan clubs, and the signs and stuff that they had for us. So the UK has always been special for Tamla-Motown.
HK: You had some sort of early distribution deal with another company, Oriole Records, before EMI secured the distribution. How did that happen?
BG: I don't really remember for sure how the Oriole Records deal happened. My attorneys, George Schiffer and Ester Edwards, and Barney Ales put it together. I was really busy creating, producing, working with writers and stuff like that, and that's what I say in the book. There's a lot of those unsung heroes that set up things for me. I could take credit for being mainly responsible for the product but a lot of these deals and things were started with people at Oriole.
HK: In England, Motown issued "Tears Of A Clown" by Smokey Robinson and the Miracles, a couple of years after it was initially cut as an album track and it charted there.
BG: It went to number one in England, I believe, and we hadn't even released it here, or something like that (laughs). They were on top of everything.
And when The Beatles Second Album had three of our songs "Money (That's What I Want)," "You've Really Got A Hold On Me," and "Please Mr. Postman," it just indicated to us that they obviously had been listening to our music and they were aware of it, enjoying it and loving it. It's always been very important to me.
HK: I really enjoyed the story in the book about your negotiation with someone representing the Beatles and the three Jobete copyrights that were to be included on that Beatles album. You had met Brian Epstein before that when he visited Hitsville in Detroit. The Beatles' representative was seeking a reduced rate for the three tunes on the Beatles' album.
BG: I think there was some guy there doing his job, trying to get rates on whatever they were doing. They were doing more than one song. If it had been one song, I could say to them, "You're doing one song." But, "You're doing three songs," on The Beatles Second Album, and it's negotiating, like when you go to the supermarket and you buy more than one thing, you get a deal. So I thought it was business and I say it in the book. Somebody was doing their job on behalf of the Beatles.
HK: Did you, or do you, every chuckle when those songs shipped millions of units and became part of the Beatles' live show?
BG: Sure I chuckle, even today. I say it in there [the book]. It's funny and if I had to do it all over again (accept a discount rate in the three Jobete copyrights) I would make the same decision. It's better to have a part of something than all of nothing. England, the Continent, Europe. A very loyal audience but a very deep-feeling people. They certainly are not fickle in their musical tastes. Fans are fans and they are great. I wanted them. The book has been published in England and I was very concerned that there are those people out there that I talk about in the first chapter.
HK: You are still involved in Jobete Music, the publishing house and music company. In a recent issue of Daily Variety you discussed the catalog and songs including possibly earmarked for TV, CD-ROM, commercials, and learning outlets. You said, "Everything that needs songs. Only five per cent of the song [in the catalog] are making 95 per cent of the money. We haven't touched the surface of this diamond.
BG: Jobete is busily dealing with Motown and are aware of the 95 per cent written by the same writers and how we're having a plan for developing that. Already we're probably the most (active) publishing company in movies, and in sampling by others, even rap artists, and so we'll be in whatever it is.
We don't know about the so-called super highway and all that stuff, but whatever highway it is, we'll be on it somewhere. Because we're creative people and we love the business. And now that I've been on this (book) tour and I've found out I've really been with the people and I hope to get to London one of these days, and Europe.
Now that I'm back away from the record company side if it, I'm not racing so much, new artists coming up all the time, keeping the old ones going, and it's a juggling act. Now, it's simply we got the music. I'm more relaxed. My son [Berry IV]and a few other people are really working it and I can now kind of reflect on what makes me really happy. And it made me happy to do this tour. I didn't think it was going to be this way.
HK: What's it like hearing the songs on the radio now? I know you still get a sense of pride hearing the sounds. Is it different now not being in complete ownership? What's the feeling like?
BG: The feeling is one of great relief. Great relief because the business has changed a lot. And for me, my style of entrepreneurship, it wasn't fun anymore. Because I was too involved, too immersed in it, and it was a major relief because I wanted Motown to live on. I wanted the legacy to go forward.
I made them know they had valuable masters, they had valuable contracts, valuable things going on. And (the sale) once they got the deal I was thrilled when they were able to see the real value of it and pay the kind of money for it, because it justified the legacy and what it was.
Because money has never been the main thing for me. It's the legacy that was important. Sure, you try and make as much money as you can but at the risk…I could have done a lot of things with Motown.
HK: Piece it out. Go territorial.
BG: Piece it out…That would have been very bad for the legacy, for the whole thing. Ideas came to me, like auctioning off some of the master tapes at Sotheby's because we had so many of them. People would love, around the world, to own a master by Diana Ross and the Supremes, Stevie Wonder, the rights to that master, one at a time. I would have made five times the money. So it wasn't about "the money." It was about the legacy.
So when Motown was bought by Polygram I was very happy because I knew it had a home then, and I had given my masters and my legacy a home. And that would keep the Motown artists still in the limelight. And they're continuing to work. The Four Tops, the Temptations, Martha and the Vandellas, they are traveling around the world.
HK: It is a different listening experience these days for you?
BG: Much different. In fact, I just did a radio interview on Stevie Wonder's radio station, KGLH. When I do the radio interviews, I always use the headphones. When I give an interview I want to hear the music, hear the voices, hear things. I have a ball. I'm rediscovering some of these things. There are hundreds and hundreds of records.
HK: You have a few extra minutes to listen now.
BG: Oh, yes. And not have to worry what's gonna happen next, what the artist is going to do, any problems connected. I can now purely listen. And I heard this morning "I Second That Emotion" on the earphones and they wanted to talk to me about something to prepare me for the next question, and I said, "Whatever comes up after this song is over I'll deal with it. Ad lib."
Every time I heard those great Motown songs… Now I'm appreciating it a lot more because there we were going for perfection. Now it's there, and I can listen to it without having to worry about a follow-up or another record by another artist on this and that. It's great.
HK: Motown Records began with 45 records. Then the album format, eventually 8-track tapes, cassettes and now compact discs. Were you personally impacted by the growth of the LP market?
BG: Now very much. We were about producing songs that were great. And so a lot of the producers who would be coming to our Friday morning meetings, they would say when the song wasn't that great. "Oh, that's an album tune. That's just going on the album." I'd say, "No. No. There are no album tunes. Every tune has to stand on its own."
We didn't look at album tunes as such. We would pick tunes that were hits and that's why they would go on albums and pull out a hit here, a hit there, you know? So it didn't impact us that there were albums and we had departments and all that stuff. But as far as recording, unless there was a concept album and things like that, we would say there are no album tunes. We'd say that all the time.
HK: What about compact discs?
BG: They were cleaner. When we were first told about them we couldn't get them. I mean, no one was manufacturing them, you'd have to wait, and it was a problem. And the cost was just incredible and you had to order so many before you even got them. We were just a small company and the CD manufacturers, and all these new things, were things that confused us more than anything else. Because we were about hit records and one record at a time, and different producers were doing different things, so I don't know a lot about how they affected me emotionally or stuff like that.
Actually, we made money on every new format that came out because it was a new configuration. So they'd buy all over again, whatever it was. Then you have software, that's what it is now. That's why Jobete is so important to us, because of the songs and its software. Whatever it is, a great song is a great song. That's all it is. And whatever configuration comes, we don't worry about the configuration. We worry about if we have the product. And that's what we're doing going into Jobete saying, "Hey, before we do anything else, let's make sure we have great songs. Make sure these songs are still great. Let's look at all the other 95 per cent of our songs."
'Cause there's great songs that were great but they were produced wrong, or maybe the wrong singer, or maybe this or maybe that. But the quality is still there. So let's look at all that. So that's what we're doing now and that's fun, because I started as a songwriter. I love songs, so you know, that's a hobby.
Life is not nearly as complicated as people make it. See, it's basic. We got to get back to basic values and basic communication. Two and two is four. And all people want the same things, I constantly say. Each one of us is different though, and I tell artists to bring out their own uniqueness. That's why you'll get a Stevie Wonder, a Marvin Gaye, a Smokey Robinson. You've got to nurture that. That's what we try to do. Nurture their difference.
And so it wasn't me that was the genius. If I was a genius of anything, it was bringing out the genius of others, because if they reach their potential then I had felt that maybe I could reach mine. So in bringing out the genius in others and finding it, sure, it was hard and tough, but your clues will tell you. And then, stopping them from focusing on other things other than what they're doing.
And there's still 99 percent of the people, in my opinion, running around there now with this great talent, great art, great ideas like that, but they will never make it through. The idea is that when you make it through the fame, fortune and riches and power, and you are not the same person you are when you started out, then you have been a failure. I don't care how much money you got, fame or fortune you got. You got to be the same person that you started out with. And when you are then you can consider yourself a success.
HK: I know, but I bet a lot of people reading this conversation might not be aware that you had a life from age 18-29 before Motown began. You talk about it in the book. The 3D Record Mart, the automobile plant and writing songs. A ten year period where being in the real world probably paid advantages later.
BG: The real world. I learned a lot. If I hadn't worked in the factory at Lincoln-Mercury I wouldn't have had the assembly line idea. I wouldn't have written a lot of songs. I wouldn't have been locked into a place where I had to write a lot of thoughts I had. I saw what the real world was like and I saw what I wanted and what I didn't want.
HK: After you were discharged from the Korean War, you opened a record shop, 3D Mart-House Of Jazz, that stocked exclusively jazz records in 1953.
BG: Yes. That's all we stocked. I did know a lot about the blues. I did hear the old people playing it on the weekends. They had these parties, these house parties on the weekends, drink beer, and the blues was wailing in the bars on Hastings Street. BB King, you know? I was aware of it but it was beneath us, my little group. We (liked) 'Bird,' Charlie Parker. If you weren't hip to 'Bird,' man, or Miles Davis could soothe you to death. I can still hear it today. I really did love jazz.
So when I went in the record business I opened up a jazz record store. The people in our neighborhood were factory workers and things like that and they did not know jazz, nor care about it. They were older, and I said, "I've got a major job to do. I'm gonna help these people with their life. I'm gonna teach them about jazz. These people are ignorant about jazz." And so I started telling them about Charlie Parker and they keep saying, "You got Muddy Waters? Jimmy Reed?" I said, "No. If you want that stuff you'll have to go down Hastings Street."
And I'd say, "Here's jazz, let me explain it to you." They did not want to hear it. They wanted the blues. And so, anyway, when we started going out of business, started losing money, I decided maybe I better listen to some of this blues stuff, and then just get some stock around.
So that's when I met the Mad Russian, who was a card, who was great, and I had to communicate. But see, there again, it was communication. I communicated with him. And I started buying boxes of records that I thought would hit.
HK: He had a mark-up.
BG: Five cents. He was a one-stop. He went to distributors and he could buy 'em from Chicago before they ever got here (Detroit) or he'd buy them all out from the distributors. And when a record would come out that was unique or different, by the Midniters or something like that, you wouldn't be able to find them from the distributors. You'd like go to four or five distributors for different labels. He was a one-stop. He had them all. He only charged a nickel more but he was this crazy guy that walked around there but he was crazy like a fox, all of a sudden he wasn't crazy no more. "You want two? You want three? What do you want?" And then you'd say, "I want a box of so-and-so." "Okay." Then he was kind of sane.
HK: You later had a spoken word label in 1970 at Motown, the Black Forum. The voices of Stokely Carmichael, Imamu Amiri Baraka and Elaine Brown and Martin Luther King, Jr. were recorded.
BG: I put out several things by Dr. King, including The Great March To Freedom in Washington, probably the biggest, I Have A Dream. One of the things in those days, in the '60's, there was a civil unrest and the various people who had things to say. I was very closely connected to Dr. King and liked his philosophy and he taught me the wisdom of non-violence. As I said in To Be Loved, I was never like a "turn the other cheek kind of guy," you know? I wasn't brought up that way. In the inner city you don't do that.
But he taught me the wisdom of non-violence. While we were victims, others were victims, too. White people were victims when they let their prejudices hold them back. He was more with my philosophy of communicating with people around the world. Understanding. I think we all want the same kind of thing. We all want peace, we all want love, we all want togetherness. And I think one thing that music has done is brought people together with the same ideas. Forgetting what colour of their skin is and all that.
Are you hip or square? There are black people that are not hip, and there are white people that are hip and it's like, "Are you hip or are you square?" Are you this, or are you that? And then you forget about whether you are white or black, or this or that. And so, we had a family of people that were dealing with that fundamental thing about communicating love.
HK: In your book there is a section about the Motown session musicians. Some played with Dizzy Gillespie, and had a jazz background. There were a lot of players with jazz chops.
BG: Absolutely. We had a big story in there (the book) about me and (bassist) James Jamerson when I threatened him and gave him an ultimatum and I was praying he would…I could have put him out. I wanted control of all the guys 'cause I was the boss and I wanted to make sure they knew that, because otherwise I couldn't have any order. And Jamerson, I mean, he came very close to me having a confrontation, but neither of us…he loved what he was doin' and I loved him being there. But I still wanted him to have freedom in the restriction and he took it and was great.
HK: What was your first impression of Smokey Robinson?
BG: Well, Smokey Robinson, my first impression was he was great, a great poet, but he didn't know how to really write songs, or put songs together. When he learned how to put stuff together and he really understood, Smokey was incredible. When I turned down his first 100 songs, he got more excited with every song. I said, "This guy has to be either crazy or one of the most special people I'll ever meet." He was incredible. He turned out to be one of the most special people I ever met.
HK: And with an angelic voice
BG: Oh, yes. Pure. And then, he got it and understood it. So now Smokey has succeeded at the cycle of success. It takes a lot of character, because you are tempted along the way. The cycle of success is a vicious cycle. It takes you into places. People offer you things never offered before. To succeed and be successful is tough so it takes a lot of character. You got to keep your same values. So Smokey has done that. The Four Tops have done that. And most of the Motown artists have it drilled into them and they were all very tight.
HK: The Four Tops?
BG: The epitome of loyalty, integrity, class. They've been together for 40 years, the same four members. That is unheard of, impossible, and I just admire them so much. I admire them the most of any of the artists.
HK: The Temptations?
BG: Legends. They've managed to keep their look and their style all these years and they've changed members constantly, but Otis and Melvin have done just an amazing job of finding one major talent after another. Because they are legends, people want to be with the Temptations, and they have proven that the group is stronger than any of its parts. I don't care how great that part was, the Temptations are an institution.
HK: One of my favorite Motown/Jobete records is the Supremes' "Up the Ladder to the Roof." Jean Terrell sings lead on it.
BG: Frank Wilson is the producer. That's one of those 95 percent.
HK: Diana Ross?
BG: Diana…Special, magic, sensitive. When she does a song like "Somewhere" in front of an audience she still cries, I mean, I've never seen her do "Somewhere" without crying. In fact, we used to stop her from doing it every night in the week. The Bernstein song from West Side Story. She was so dramatic and then she did the second ending and it was too much emotionally. She's so emotional and she gives all to her audience and she is sincere about it and serious about it.
HK: Marvin Gaye?
BG: The truest artist I've ever known. Whatever he was going through in his life he put on records. I mean I'll hear Marvin Gaye's What's Going On album. He had three voices: Marvin on top of Marvin on top of Marvin. Just incredible. So if you want to know Marvin just listen to one of his records.
HK: Stevie Wonder?
BG: Innovative. The most innovative person that I've ever known. But also unique with his tones and his voice quality and all that. He was as close to genius—and I don't like to use the word genius, you know. Marvin could have been a genius. I don't like to throw it around, but Stevie is one of those kind of special, special, special people that had a sound, and he's quick. He's creative and he can make up something very quick.
HK: And he's involved in technological developments.
BG: That's what I'm saying. Contraptions. He would take technology. He was the first in technology. He's an innovator.
HK: Michael Jackson?
BG: Greatest entertainer in the world and one of the smartest people and businessmen in the world. He conducted his own career, basically. He knew what he wanted. And from nine years old he was a thinker. And I called him "Little Spongy," because he was like a sponge and he learned from everybody. He not only studied me, but he studied James Brown, Jackie Wilson, Marcel Marceau, Fred Astaire…Walt Disney. And he bought the Beatles' catalog. Michael is nobody's fool. Very bright. Very smart.
HK: The Holland, Dozier and Holland production and songwriting team?
BG: H-D-H was phenomenal. They came up with hit after hit. They started a thing. They had a lock on the Supremes and they took them, and did stuff on Marvin. H-D-H was absolutely brilliant. The three of them were different and they all complemented each other.
Eddie [Holland] did mostly vocals, Brian [Holland], I thought was the most talented, creative person. He was my protégé for many years. I thought Lamont [Dozier] was also a good writer, and he was good on backgrounds and this and that and so forth. But Brian would do something like he would play and sing and create something and all he would give 'em was, like, "sugar pie honey bunch," and pass it on. So they had their own assembly line. And they were tremendous.
HK: The producer and songwriter, Norman Whitfield?
BG: Norman to me was probably the most underrated of all the producers, because he was producing by himself. And he would deal with different sounds, different beats, change with the times and write his stuff, and also Barrett Strong would work with him as a writer on many of his things. Norman was innovative and he had fire. And he had a different kind of style.
His beat was different and could go from "Cloud Nine," "Psychedelic Shack," "Papa Was A Rolling Stone," to "Just My Imagination." He was sensitive and I think he could do so many different types of things. Then he'd come right back with "War" and then "Ain't Too Proud To Beg."
He could take one chord, like on "Papa Was A Rolling Stone," and play the same chord and do all these different beautiful melodies and things that many people could not really imagine this guy doin'. And I would watch him and he did it all by himself as a producer. He would work with five guys in the Temps and he would change leads on each one. He would pick the right lead for the right song, ya know, and he'd utilize all five of those leads in a song that was just incredible.
When I listen to 'em today, now that I have time to listen to 'em, I'm saying, "Wow! This guy was probably the most underrated producer we had."
HK: Jackie Wilson. People are rediscovering Jackie due to some of the repackages.
BG: The most natural artist I've ever seen in terms of dancing, vocals. His voice was the strongest. He could do opera, he could do rock, he could do blues and he created the most creative singer that I'd known As I said in the book, he never sang a bad note. Maybe a bad song, but never a bad note…one of the most talented artists I've ever seen. 'Cause I'm talking about all great people here. So when I say talented in another way, I mean he was the most natural.
HK: Was he more dynamic live than on record?
BG: Yes, of course! He was more dynamic live than on record. And he could dance, and could do flips and splits. Different than Michael. Michael studied a lot of people who did a lot of things. Jackie did not study anybody but Jackie. Jackie was Jackie, the most natural, innate performer, probably, that I've ever seen. He had nobody to study that I know of. Jackie was an original. Probably the most original artist that I've ever seen. And he should be rediscovered. Because he created stuff and he could wink on cue. I said it in the book. He could do things, do a spin, and then wink at the girls.
© Harvey Kubernik 1994, 2021
HARVEY KUBERNIK is the author of 20 books, including Leonard Cohen: Everybody Knows, Neil Young: Heart of Gold, Canyon Of Dreams: The Magic And The Music Of Laurel Canyon and Turn Up The Radio! Rock, Pop and Roll In Los Angeles 1956-1972.
Sterling/Barnes and Noble in 2018 published Harvey and Kenneth Kubernik's The Story Of The Band: From Big Pink To The Last Waltz. For October 2021 publication the duo wrote Jimi Hendrix: Voodoo Child for Sterling/Barnes and Noble.
Otherworld Cottage Industries in 2020 published Harvey's book, Docs That Rock, Music That Matters, featuring interviews with D.A. Pennebaker, Chris Hegedus, Albert Maysles, Murray Lerner, Morgan Neville, Dr. James Cushing, Curtis Hanson, Michael Lindsay-Hogg, Andrew Loog Oldham, Dick Clark, Ray Manzarek, John Densmore, Robby Krieger, Travis Pike, Allan Arkush, and David Leaf, among others.
Kubernik's writings are in several book anthologies, most notably The Rolling Stone Book Of The Beats and Drinking With Bukowski.
This century Harvey wrote the liner note booklets to the CD re-releases of Carole King's Tapestry, Allen Ginsberg's Kaddish, Elvis Presley The '68 Comeback Special and The Ramones' End of the Century).
In November 2006, Harvey was a speaker discussing audiotape preservation and archiving at special hearings called by The Library of Congress and held in Hollywood, California.
During 2020 Harvey Kubernik served as a Consultant on the two-part documentary Laurel Canyon: A Place in Time directed by Alison Ellwood which debuted on EPIX television.
---