Featured

News

By Jay Dobis     Erkin Koray, aka Erkin Baba, the father of Turkish Rock 'n Roll (he put together the first Turkish rock band (Erkin Koray ve Ritmcileri) in 1957 when he was a high school student

Featured

Articles

By Harvey Kubernik   To celebrate the 50th anniversary of The Roxy and its enduring relevance, the Grammy Museum announced a new exhibit, The Roxy: 50 Years On The Sunset Strip, which explores the
Kim Fowley: Sins & Secrets of the Silver Sixties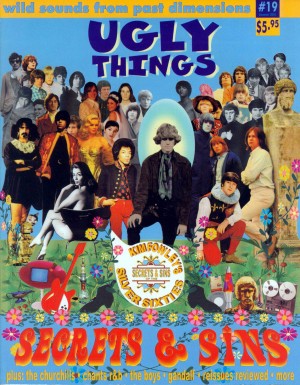 R.I.P. Kim Fowley, an authentic (self proclaimed) Living Legend. Today (January 15, 2015) he became simply A Legend. We visited Kim just a few weeks ago, and I knew then, as he did, that it would be our last goodbye. But Kim was a man who defined himself with his art, with his music, and we will always have that. Kim Fowley will always be with us.
Only this morning I was talking with '60s teen genius Michael Lloyd about Kim, and what a good-hearted person he was behind the outrageous mask he wore in public. "That's not him," agreed Michael. "I've seen that since I was 13. That's just a persona." It was one hell of a persona. But once you knew him better, he was also one hell of a person. A true friend. Kim's last words to me: "Stay teenage. Stay rock & roll." 
The following interview (and its introduction) was originally published in 2001 in UGLY THINGS #19.
Introduction by Mike Stax
Kim Fowley is an authentic Living Legend. He'd be the first to tell you that. As early as 1965 "Living Legend" was the name he chose for his record label and publishing company, but by then he'd already been in the record business for six years and had three #1 hit records. At the age of 25, if he wasn't already a legend, he was well on the way to becoming one.!
The son of movie actor Douglas Fowley, Kim was 19 years old on February 3, 1959 when he learned of the deaths of Buddy Holly, Richie Valens and the Big Bopper while walking to the Business School he was enrolled in at the time. Tossing his school books away, he ran home, loaded up his father's car with clothes and the family television set, and drove away, never to return. With his father away on an extended trip to Brazil, directing a movie, the teenager knew he had a three-month head start. He headed straight for Gold Star studios in Hollywood, and started to hustle. He hasn't stopped hustling since.
Kim had actually been involved in rock'n'roll even earlier. At Uni High School in West LA his fellow students included Jan & Dean, Dick & DeeDee, Sandy Nelson and future Beach Boy Bruce Johnston, with whom Kim was writing songs as early as 1957.
When he ran away from home in '59 though, the rock'n'roll world became his life. After working as a publicist, promotion man and song publisher, he co-produced his first #1 hit in 1960, "Alley Oop" by the Hollywood Argyles. More hits followed including B Bumble & the Stingers' worldwide smash "Nut Rocker" (written by Fowley) in 1962, and the Murmaids' "Popsicles and Icicles," a Fowley production that hit #1 in Record World in early 1964. The rest of the decade saw him involved with a multitude of projects in a multitude of roles: PJ Proby, the Hellions (with Dave Mason and Jim Capaldi), the Lancasters (with Richie Blackmore), the Mothers of Invention, Cat Stevens, the N'Betweens (later to become Slade), the Belfast Gypsies, Soft Machine, the West Coast Pop Art Experimental Band and Gene Vincent, to name just a few.
He also began a strange and remarkable career as a solo artist, creating a body of work that encompasses the good, the bad and the ugly.
Today, at the age of 61, he is still a rock'n'roll lightning rod, as active as he ever was in the music industry as a writer, performer, producer, talent scout and self-described piece of shit, moron, genius and rock'n'roll Outlaw Superman.
Kim contacted me last year (2000) through my involvement in Rhino's Nuggets box set, which includes his 1966 single "The Trip." I sent him some issues of the magazine and he responded immediately by mail: "You are a very good writer – but you weren't there. I was, and I have stories that will blow your mind."
He wasn't lying. What followed over the course of the next several months was a series of lengthy telephone interviews during which Fowley downloaded story after story from his overloaded but mostly crystal clear memory banks.
In the interest of space and time, we decided to focus on a six-year time span from 1964-1969. We began when the Beatles knocked Kim's production "Popsicles and Icicles" off the top of the US charts, and ended with an illuminating conversation he had with John Lennon just prior to the Beatles' break up. (For a look at Fowley's career prior to this timeline, I urge you to order Stephen McParland's Hollywood Confidential, a detailed interview covering the years 1959-64.)
Interviewing Fowley is by turns exhilarating and exasperating, but never boring. When his focus zooms in on a specific episode in time, his powers of recall are astonishing.
"I put myself back there," he explains. "It's like going into a trance where I'm actually in the room and I see them all and they're there. I'm talking to you, but I'm there in that room in that year, in that minute."
If his stories often seem outrageous, even beyond belief, on closer scrutiny they seem to check out. People were always where he said they were, when they said they were. What they were doing, and how well they were doing it, he tells here for the first time, with a laser wit and an often brutal honesty.
A word about the title of the article. It stems from a conversation Kim had with Gene Clark around 1965 or '66. Clark was comparing the times in which they were living to another heady, hedonistic decade, the Roaring Twenties. In place of jazz and Prohibition there was the new rock'n'roll and outlawed drugs like marijuana and LSD. But what, they wondered, would these new Roaring Twenties become known as? Together they came up with an answer: The Silver Sixties.
Well, their prediction was wrong. That decade has become the Swinging Sixties. Swinging or Silver, we now bring you, the dirtiest secrets, the wildest untold stories and the most spectacular sins of some of the era's biggest winners and sorriest losers, all told by someone who was there, living his own legend right in the middle of it.
THE KIM FOWLEY INTERVIEW
OK, it's February 1964 and the Beatles knock the Murmaids off the top of the charts. You feel this was a turning point of some kind for you … or the beginning of a new chapter?
Well, it was a new chapter for 20th century youth culture and a new chapter for people who would recognize what the Beatles were doing and go along with it. Danny Hutton – who was later in Three Dog Night – and I were making records together at the time. We were working on the Alpines on Challenge Records; it was a record that failed – "Shush Boomer" and "Skier's Melody" (Challenge 58230, December 1963) – but it was a pretty good record. I think Jack Nitzsche was in the room – who recently passed away – and Jackie DeShannon was in the room, and Danny turned to everyone in the room and said, "These guys are gonna replace almost everyone in the industry and only a handful of Americans will be able to pull through."
And of course Danny was nobody, and Nitszche and DeShannon and I had already charted in various ways. Danny had played us something before "I Want to Hold Your Hand" – something on Vee Jay Records. We had already heard "From Me to You" in August (1963); that record was on the radio in Los Angeles and I remember Danny and I were going to the beach and he goes, "Oh, the Everly Brothers in three-part harmony!" So Danny Hutton, of all the guys in LA, got it first.
And how I got it, was when the record went to #1 I realized that I'd better get over to England and not be off the beat. I was 24 and a half years old and I'd been #1 three times by then, and I'd just been rejected for an A&R job at Capitol Records.
Karl Engemann, who later in life became the father-in-law of Larry King and manager of the Osmonds, was sitting in the position of hiring A&R people. I went up there with the #3 record in the United States, which was the Murmaids' "Popsicles and Icicles" – the #1 record in Record World, to be replaced the following week by "I Want to Hold Your Hand" by the Beatles, also on Capitol Records. I marched in and I asked him for a job. He said "Why?"
I said, "Well, I'm #1 but I won't be #1 next week. I'm 24 years old, I produced the #1 record in the United States in one of the trade papers. Previous to that I co-produced the #1 record in the world with 'Alley Oop', and I had a song called 'Nut Rocker' by B Bumble & the Stingers that was #1 in 17 countries in the world."
I figured that was pretty good for a 24-and-a-half year-old, but he rejected me for the following reasons: I'd never developed an artist of the longevity of Elvis or the Four Seasons or the Beach Boys; also: "You're somewhere between an artist and a businessman, and you're not corporate; also you'll disrupt the office because you'd have people doing music in your office, they'd come after hours, writing songs and creating an atmosphere that would upset the secretaries."
Well, that was the rejection, and of course I was devastated. I was 24-and-a-half years old, I had just had my third #1 and I'd made records since 1959. I always made sure I wore a tie and had short hair and always had a sports jacket or a suit, and I said "Sir" and "Ma'am" and that type of thing. Even though I was a piece of shit. Even though I was a fucking animal. Even though I was a street dog by necessity, I had been brought up at various times in a polite environment where I knew which fork to use, what to say, what not to say. For being at #1 and being rejected for a $250 a week or a $500 a week job, or whatever it was in those days, I then realized what my father had said earlier, in the '50s:
"You're not Jewish, you're not in the Mafia, you're not black, you're not a hillbilly. Why the fuck do you think you can be in the music business?"
Because those are the people you always see in the music business. You don't see Irish-American Catholic tall, gawky guys showing up to do schtick and hustle and shake and finger pop ala James Brown & the Famous Flames – yo! – y'know? But I was driven by rock'n'roll and I thought that was all I would need. Well, after a little bit I realized I wasn't digestible. I wasn't sympathetic. I wasn't a Bill Clinton or a Tom Cruise or an OJ Simpson; I didn't have those perfect-symmetry features or a nice, physical, compact body that you could masturbate to and wanna hang out with. All I was was a fucking asshole who could generate songs like a human jukebox, and that didn't make one difference or another – I wasn't qualified.
My disappointment lasted long enough for me to take the elevator to the first floor. I remember walking off that day with the #1 in the United States, "Popsicles and Icicles," soon to be the # Nothing because the Beatles were going on with "I Want to Hold Your Hand". It was then I decided  that I would become a piece of shit full time. That I would grow my hair long, that I would fuck dirty bitches, that I would fight in the streets again, that I would kick them in the balls, I would eat their porcupine's pussy, I would fuck their French poodles, and I would set fire to their dreams if I felt like it.
And ever since then … well, I never did get another job. I was one of those guys that just never fitted into an office – ever. But I'm really quite good at being a talent scout and a songwriter and a record producer, and I've made some miraculous sounding music on tape. But I was never that guy who could fit into the office, which is too bad, because I have a good brain. But then again, you don't take a fucking baboon and a donkey to Buckingham Palace or they'll piss and shit on everything, right?
I WENT TO ENGLAND TO BE A RAGING PRICK!
So you decided to go to England. Explain the decision.
Well, the decision was very simple. I was 24-and-a-half years old, I'd just been rejected for an A&R job, and my #1 record had been knocked out by the Beatles, who spearheaded the British Invasion. It was like somebody dropped a bomb in the music business in America, and I realized it was going to take a couple of years – and it did, about a year and a half. I mean, look at it this way: In 1964 all they had (at #1) was "Dawn" by the Four Seasons, "Suspicion" by Terry Stafford" and Louis Armstrong "Hello Dolly," and that was it. Every other #1 record that year was from England. Not until 1965, when "Laugh Laugh" by the Beau Brummels got to #1 did America come up with an interpretation of what the British Invasion was.
I had some money from having a #1 record. Even though I was the donkey that wouldn't be hired in Karl Engemann's office, I still had a suitcase full of money, so I got to go to England.
I don't like cold weather, so by then the spring was just starting. I went over there in April/May '64, sometime in there. I had a suitcase full of money, I was 24 and a half, I could fight, and I was weird by then. I got weird real quick. I think I was 'disturbing' up until that point and then… You know how long hair liberated a lot of guys who didn't look like Elvis. Suddenly you could get laid and just be cool because you had shoulder-length hair or if you looked scruffy or whatnot, you looked OK, because all that suit-and-tie Trini Lopez stuff no longer counted. All of a sudden, a new rebellious attitude was welcomed and encouraged by the culture, and so I gladly went to England to be a raging prick! I mean, after all, I worked 25 hours every day from 1959 to 1964. I'd put in five years of servitude to the rock'n'roll dream and it was time to become a young guy. In fact, when I turned 25 I sort of turned 18, because when I was 18, coming out of high school, I was in the Army and the National Guard and active duty, and then when I was 19 going into Hollywood and trying to learn the music business. And so it was time to be a kid and have fun. And I did. I had good times.
And the first person you ran into there was PJ Proby?
I had PJ Proby's address and phone number, and I went there and it was a boarding house. He told me to move into the boarding house in my own room, and he proceeded to tell me his version of what had happened to him.
He was hitchhiking over Laurel Canyon and Portland Mason and her mother, Pamela Mason – James Mason's wife – had picked him up. They were having a party for Jack Good that night and Proby was offered 25 bucks to sing. He sang "Bad News Travels Like Wildfire" by Johnny Cash, and Jack Good walked in and thought he was seeing Elvis Presley in miniature – even though Proby, I don't think he was six-feet, but he was five-ten. And he said, "I want you to be on Around the Beatles." (An upcoming British TV special produced by Good – MS)
"Why?" said Proby.
"Because they want somebody who looks like a star but who isn't a star, because they're insecure. I'll give you £200 to come to England and be on TV with the Beatles, and a round-trip ticket and all your expenses."
He was up for it, so Proby made him a deal, and the following Friday off they went. They got to Rediffusion, and he walked up to John Lennon and said, "Here's your star."
Lennon said, "Fuck you! You're no star!"
And Proby said, "Fuck you! I can out-drink you."
So Lennon said, with Karl Denver sitting there, "OK, let's find out."
So Proby, Karl Denver and John Lennon went into the back and Proby out-drank them. They all fell apart and passed out and Proby didn't even bat an eyelash. And Lennon always thought that Proby was the ultimate rock'n'roll drinker. Proby thought of himself as the ultimate rock'n'roll John Barrymore, Senior. So in his mind he was just being John Barrymore.
Of course, Proby got into this thing where England had never seen Elvis Presley live, and he'd sung demos for Elvis' publishing company as a demo singer, so he knew how to do the Elvis thing, visually and audiowise. He wisely tapped into England's need to have their very own Elvis – a 'Baby Elvis' kind of thing. And of course, that's how Jack Good chalked Proby with the camera, and he had already practiced with Gene Vincent and knew a lot about white trash culture and the Teddy Boy thing and the need for Elvis – all that rolled into one and you had PJ Proby ready for England. If Elvis would've come through he probably would have blown them out the door, but because he and Elvis had the same groove, Proby got to be England's Elvis. He was pre-Bowie and pre-Jim Morrison, and he was better than both of them live. No, wrong, he wasn't better than Jim Morrison, but he was better than David Bowie.
How so? In what way?
Well, look at them on stage. If David Bowie's gonna be Anthony Newley meets Marcel Marceau, then PJ Proby was a Britboy hippie version of Bobby 'Blue' Bland. He brought the black thing and the white fairy trash thing in, and Anthony Newley can't compete as an influence with that!
I live in New Orleans, y'know, and it's a tough, tough city. Much tougher than LA or New York or Detroit. You've got the rhythm of the gutter and the rhythm of surviving here better than stories of Vietnam. "Oh, there's a gunfight. Don't come to the store. We'll see you in an hour." And this is now, meaning this month, not 20 years ago but five minutes ago. You live in that kind of culture and you show up in England and you kind of recycle that and throw it at an audience in the Portsmouth Odeon and they're gonna fall apart, because they've never been confronted with that.
A NON-STOP RIVER OF NAKED WOMEN AND ROCK'N'ROLL CROOKS AND GENIUSES
We had quite a nice house. Well, Proby did, and we all lived in it. It was a Knightsbridge mews house, a luxury neighborhood. Who was in the house? Kim Fowley had his own room; Proby had the big room upstairs. Downstairs, Viv Prince had the couch; Phelge (James Phelge, early Rolling Stones crony – MS) had another. Phelge would sit there and chain smoke; and Viv Prince would giggle and laugh. PJ Proby and I would sit there, and we had a non-stop river of naked women and rock'n'roll crooks and geniuses, and it was great times.
We'd get up at two in the afternoon and eat and wait for the phone to ring – because no one was allowed to ring before two – and we would review where all the parties were going to be for the evening, or what the openings were. Or we'd go to the studio or rehearse or whatever. We'd eat and we'd sit around and wait for the girls to come by and fuck. (laughs) Then all the rock press would come to the house for an interview, and we'd leave to go to a club, or we'd leave to go to a gig or a movie.
There were other people who came in and brought food in and did the cooking and cleaning. I can't remember who they were. It was great. It was like Elvis and the Memphis Mafia, only there were just three of us. We told each other stories, and waited for all these bitches to come over and we'd fuck them. There was enough bitches for everybody, and every bitch had to fuck and everybody fucked them. There was no drugs and there was very little drinking, other than Proby would drink. I'd drink once in a while, but I wanted to be awake for the '60s.
Lots of people came to the house. We had lots of visitors. Brian Jones… We had a cat there, and he stole the cat from us. Proby and I chased him down the street and retrieved our cat, which he'd taken and put up his shirt.
"Why do you want our cat?"
"You guys are assholes. You won't take care of it properly."
"No we're not, we're cool. We'll take care of it! Give it back or we'll beat the shit out of you."
So he gave us our cat back. That's pretty tame stuff compared to Keith Moon's stories later on. I mean, guys stealing people's cats from their living room isn't exactly rock'n'roll decadence! (laughs)
But Proby eventually got carried away with the lifestyle and burned out really fast, didn't he?
Well, no. His story was a little different. He had that John Barrymore Senior need to have a drink. He could function with or without drink, but he liked a liqueur with a bottle of beer. He was also a very shy person who was a charming drunk, and a fighting drunk, and a funny drunk, and could out-drink everybody he came in contact with. And the English people, who are heavy drinkers, they rarely stood a chance when this guy got started. But these were pretty innocent times. I mean, we had some good times, but there as no heroin or cocaine – we didn't shoot up or anything. There was never any drugs there. I didn't see any there the entire time I was there in '64.
PROGRAMMED TO RIOT
I graduated from being his PR guy to being his announcer – or compere, as they called it – his MC for the live show.
What kind of introduction would he have to his live show?
They always introduced me as "the young man from America who wants to speak to you", which the local guy would say, and then they'd all think it was Proby, but it was me. Of course, I was better looking then than I am now, so under lights it was kinda like if a tall Scott Walker showed up. I had his jockstrap in my hand and I said, "Who does this belong to? … PJ Proby!" I had one of his gold buckle shoes: "Who does this belong to? … PJ Proby! Right now he's naked backstage getting some rest." Items of clothing would be held out. I didn't throw his shoes into the audience, but I did throw the jockstrap in, and I'd also throw the underwear in. And then we'd get the James Brown intro and the band would play
And then he'd come out, and he was really, really good on stage. And we had a great band. We had people like Big Jim Sullivan, Bobby Graham – he was a famous Jimmy Page-type session genius who played [drums] on many a hit record – a tremendous sounding band. It would be like if Elvis fronted Led Zeppelin, with horns! I mean, come on – a 12 year-old girl can't help but mouth and scream and turn into a Victoria Falls in Africa, Niagara Falls in the lower abdominal region. Especially with his underwear dangled for a good 20 minutes beforehand! (laughs)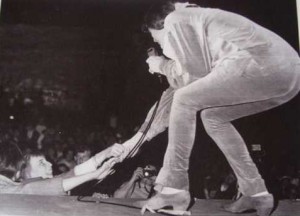 Now the idea was that Proby would never finish the set. He didn't wanna do 90 minutes – duh! —  he wanted to be back in London for the last call (i.e. before the pubs closed – MS). So we'd have a riot which would get us out of there fast. My job was to throw enough underwear around up there that the little girls by the second song would rush the stage. He had a clause in his contracts which said, "If you can't control the crowd then you have to pay us in full and let us go home." And you know, on that tour we never got past the second song! We always had a riot every time we played.
It got to the point where the musicians were cracking up, because by the fourth chorus of the second song we always had a riot. Every night! That guy, while I worked there, he never, ever completed a set, because the audience was programmed – by me — to riot. Girls later threw underwear at the band, but in our show we threw underwear at them!
What about the infamous trouser splitting stuff?
No, that was after me. I was gone by then. Both of us liked Sarah Leyton at the time — John Leyton's sister – and of course, being Mr Great Looking Guy #3 Artist after the Beatles and Stones, he won. I figured there's no way of getting Leyton's sister with this guy around, because he got her and maybe it would happen again. Also, it was getting cold and I was done with being Proby's press officer. I even produced some music with Jimmy Page and Charles Blackwell. Proby produced himself, but Proby sang on records that I produced on Arwin Records. He sang most on the Rituals' record called "This is Paradise" – which is a really great record – and we did "Gone", which is a Ripchords song, on the other side (Arwin MM-127-45, October 1964). He didn't sing on "Surfers Rule" though; that was the other record – the first English kind of "Surfer Joe" sideways (Arwin MM-128-45, December 1964). They were a good band, and they had PJ Proby singing the high parts. We made the record with Philip Wood, who engineered "Go Now" by the Moody Blues. We recorded it at the basement studio that was underneath the Marquee, in '64.
A SUMMIT MEETING OF THE TRAGEDY POSTER BOYS
You met Vince Taylor during this period, right?
He came by on a pilgrimage to meet PJ Proby. You have to remember that one of the great parts of the '60s was that everybody wanted to meet everybody else. You know Eminem hates Christine Aguilera and Eminem hates Britney Spears; Eminem disses the boy groups and they all kind of hiss and piss at each other in hissy fits — you know what I mean? That shit didn't go on in the '60s. Everybody wanted to meet everybody to find out how stuff worked, so you could steal it for your next record, or you could take some of it and apply it to your next record – not necessarily the melody or the lyrics, but just the attitude or the point of view or the process. People were into borrowing and being inspired and using ideas – everything from what did you eat, to what did you smoke, to what drum set-up did you use, to what effect did you use on your instruments.
So Vince Taylor realized that PJ Proby was a kindred spirit and probably a doomed soul like he was. He sent word through Viv Prince that he wanted to come by with his posse, and in those days Proby or Elvis or Vince Taylor – nobody could go anywhere alone, you always had to bring one or two guys with you, just in case "there was a rumble", y'know? So Vince Taylor and two forgotten jerks showed up. He looked like a 35 year-old – Proby's 25 – like a 35 year-old who hadn't washed his hair in two or three days, hadn't shaved in two or three days, in clothes he may have slept in on somebody's sofa, talking about Paris and cunts and brew and food and partying. He suggested to Proby to "Bring that Elvis thing over there (to France), it'll work. All those guys never saw Elvis live, so they like to see redneck energy onstage." Proby: "Yeah, OK. yeah, man."
If I remember rightly, isn't Ziggy Stardust based on Vince Taylor?
I think that's what Bowie said one time, yeah.
I don't think Vince Taylor was French. I think he was American or Canadian or something. I don't think he was a French guy, and I don't think he was English either.
I thought he was an English guy who sort of adopted this American persona. (Born Brian Maurice Holden in London in 1939, Taylor moved to the USA at age seven before returning to England at age 18 and adopting his new American rocker alter ego. Apparently even members of his own band didn't realize he was English until they traveled to France and saw his passport.)
Well, he was a great actor. There seems to be this rock'n'roll law that for every Elvis there's a Charlie Feathers, for every Beatles there's a Jackie Lomax. There's always somebody just as good but the wiring isn't quite as good so they don't quite have the impact that the main name has. It's in sports and politics, and it's in everything, and it's in rock'n'roll and I think maybe that the public just can't absorb all these people and digest them. It's like going to a restaurant: you can't eat all the food or you'll puke or you'll have diarrhea and die, y'know? But I think Vince Taylor reminded Proby of Rod Lauren. Rod Lauren was the first Vince Taylor. He was signed to RCA in '60 or '61, at the same time Ann Margret was. He had a song called "There's A Girl". He looked like a Clint Eastwood version of Vince Taylor but he sounded like Frankie Avalon, so the voice and the face didn't quite match up. It was a Top 10 record in Billboard or Cashbox. It was a huge record, but he was a fuck-up and he got in fights and insulted people and self-destructed. Proby always thought Rod Lauren was cool and he saw a lot of Rod Lauren. So there's a strange connection on a Pete Frame Family Tree level between Proby and Vince Taylor and Rod Lauren. In fact, he could've been Elvis, almost – but why? What went wrong? Like you rave about the Action: why weren't they as big as Phil Collins wanted them to be or hoped they could've been? And who knows? And that's really simple. It's that kind of thing.
So it's like we're sitting in there, and everybody knows that they're all gonna be tragic. And everybody's young and you're all sitting in a room and maybe kind of realize that you're all doomed. You're coming into this summit meeting of failures that guys like you will be salivating over 30 years later, but nobody else will ever care about.
There was another one of those tragedy guys – I call 'em the tragedy poster boys – a guy named Johnny. He wrote "Midnight to Six Man".
Johnny Dee. He actually wrote "Don't Bring Me Down".
Johnny was another one of those doomed guys. Johnny Dee with newly dyed black hair appeared on his way to Sweden. We'd already had the PJ Proby/Rod Lauren/Vince Taylor failure thing. I remember he came by the house: "I'm on my way to Sweden before all you assholes! I wanna get all the chicks and the house and the cars and the gigs before you guys come in, because I'm a hillbilly piece of shit!" (laughs) Was he an American guy?
I heard he was an English guy with a fake American accent.
Oh, he was another one!
And he used to walk around in a cowboy hat and drive a Cadillac up and down Denmark Street.
Johnny Dee… There was a whole tribe of those guys. They were too young to be Elvis and too old to be Beatles. They were kind of in that surf netherworld. I'm surprised Quentin Tarantino hasn't explored them – all that Larry Parnes/Joe Meek shit. There's a lot of them puking razor blades and broken glass along life's rock'n'roll highways, full of broken dreams and emotional baggage. You have to ask yourself one day – everybody reading this magazine — why all this shit? Answer: I guess because the very obscurity and incompleteness of everybody makes it brilliant, because they all had one or two great songs – everybody did, y'know – and then tragedy and misunderstanding and debauchery and ignorance are permeating through all of them — disinterest, resentment going on among all their stuff. It was a miracle anyone lasted any time at all. In my case, to still be waving the freak flag – the year 2000's almost over and here we are talking about all this shit…
NO, BOILED POTATOES…
Christine Keeler came the same week as Vince Taylor. You'd think they would've fucked on the floor for all of us to behold and then their child could have been Elvis, right? That's my fantasy. They both looked great and they should have fallen in love and fucked, but they didn't. What happened was, when Christine Keeler came to the door I put on a woman's slip and cut out a hole for my cock, touched my cock 'til it got a hard-on and threw open the door and said, "Welcome!" And everybody yelled and screamed. I was drunk, even though I profess not to do drugs and alcohol, that night I drank beer and I did not have sex with her.
So you knew she was coming over then?
Yeah, it was good she was standing there; it could've been the cops or could've been the neighbors or something.
It could've been Joe Meek, and then you really would've been in trouble. (laughs)
He would've been, "Yeah! Hallelujah!" But I greeted her that way and nothing happened. Then the third thing that happened that week was we had Anna the Potato Girl show up. Maurice King had a bodyguard/driver whose name escapes me, and he brought Anna the Potato Girl over. Her thing was having her cunt full of potatoes.
What? Mashed potatoes?
No, boiled potatoes. She'd get them packed in and then she would come and everybody would scream. I was in charge of packing potatoes in. Then, after we'd packed the potatoes in, we burned her underwear. Then the bodyguard guy took her to work and then one at a time the potatoes with blood on would fall out behind the counter of the store she was the sales girl at.
And this was all at the Proby house here, right?
Yes. We were all there: Proby, myself, Phelge, Viv Prince, Potato Girl, the bodyguard guy, and then scores of hangers-on watching us – I don't know who they were.
We had some horrible things happen. One night we were sitting there minding our own business and a drunken homosexual teenage boy groupie ran and jumped through our window and collapsed with puke all over him and glass. He tried to throw Proby down and fuck him and we had to beat him up and he wouldn't stay down. Finally, Proby, myself, Phelge and Viv Prince took him out and we found some dog turds in the middle of a park by Knightsbridge and we left him there. He came back with shit and blood on him and came through the window. Wait a minute, the story's wrong. First he came to the door with some teenage girls and tried to get laid, and we said, "Well, fuck you. Get out of here." Somehow he did come through the window, but he did end up with blood and glass and dog shit all mixed together on him.
This was all in the house that Shirley Bassey lived in before we moved in. It was haunted, supposedly. It was a great house. They were good times. Lulu and Graham Nash came there. Brian Jones. We were good guys. We had some moments, but we were OK. We had some fun.
I think Proby wanted me around because: a) here was a guy from Hollywood he knew, b) I had had a couple of hits so I knew kind of what his problems were and I could talk to him about things, and c) I think he sort of knew that I would tell stories about my life that maybe he could read 30-some years down the road! (Laughs) I mean, he's a nice person and worked hard at it, and people have told stories since, but I was there.
If I would've been older I would have been his manager probably, because I was six months older, I think, and I couldn't tell him what to do, y'know? He didn't have anybody to stop him: "Shut up! You're wrong! Now get it right. Do it the right way!"
But he would've said, "No way, I'm the real big star."
If somebody would've said that at the time, maybe there would have been a different outcome. Somehow or other, Andrew Loog Oldham kept the Stones in line. Somehow Brian Epstein kept the Beatles in line. But nobody was there to keep PJ Proby in line, and so, as a result … you can tell the readers what happened to him after. A few years later, I guess after "Niki Hoeky" that was it. There's been various comebacks, always very brief. I talked to him in '96 or '95, I guess. We spoke for about an hour and he sounded fine. He had a rich bitch looking after him.
"Come over and meet the new bitch and see the mansion."
"No, I'm busy doing stuff."
But, man, we had some great times.
FIGURING OUT THE CHEEK BONE FORMULA
What about the Proby/Gary Walker connection? He became his drummer at some point, right?
He came over in the late summer of '64. Mac McConky was this guy we met who had this mother and son booking agency that booked like Las Vegas loungey cover bands. They were good people. Somehow or another Gary Leeds, or Gary Walker, was hanging around there, and he heard all these Proby stories, because Proby used to call them up there and tell them what was going on. It was like a substitute mother thing. So Gary Leeds was a McConky Agency drummer, so I think they sent him over on a one-way ticket to be Proby's drummer. He attached himself to Proby to figure out the formula, because he said to me, "There are two blond guys in the States who look like Jan & Dean, only they sing like the Righteous Brothers. I'm gonna steal the formula and teach it to those pricks and then put myself in the drummer's chair, and then we'll be #1, too."
I said, "You're a prick."
"Well, fuck you. You've already had hits and I'm a piece of shit, but I realize they want bone structure and cheek bones and Negro voices and white guys and gay, feminine shit and blue-collar mystery, and all of that together in a balance that works. I can go home with it and bring it back here, you'll see."
His idea was the Righteous Brothers meet Jan & Dean with a PJ Proby formula, which is partly my formula, if you really want to get technical about it. And good for him
So Gary was really that self-aware?
Oh yeah. He was a real limited drummer who wasn't good looking in real life, but realized what the formula was and found those two guys and talked John of John & Judy – John Maus – and Scott Walker, who was Scott Engel, I think, at the time – Orbit recording artists or maybe it was on High Fidelity, one of the other or both – to show up. They came over and pulled it off. They did "Make It Easy on Yourself," which was a Jerry Butler song, and "The Sun Ain't Gonna Shine Anymore," which was a Bob Gaudio song, which was the B-side of a Four Seasons hit.
And I gave him (Gary Leeds) Thee Midnighters doing "Land of a Thousand Dances" and said, "Here. Cover this. We have no distribution." I was part owner of that label, Chatahoochee, and we had no distribution in Sweden or Scandinavia or England. The guy fucking covered the record and had a hit himself, triple-tracking his voice, on CBS-Sweden. "Land of a Thousand Dances" by Gary Fucking Walker, alias Gary Leeds, who came out of PJ's; he was one of the Standells' drummers.
The Walker Brothers had the formula, and they had Maurice King managing them; that was in '66. I was producing the Hellions (in '64), which was Jim Capaldi and Dave Mason. It was pre-Traffic. I was producing them for Maurice King. It came out on Piccadilly Records, a subsidiary of Pye; they recorded a Jackie DeShannon song.
Yeah, "Daydreaming of You". (b/w "Shades of Blue", Piccadilly 7n 35213, 11/64)
What do you think of that record?
It's great.
It's as good as the Searchers, isn't it?
Yeah, it is.
Maurice was a tough guy. I remember we were all eating dinner one night and somebody got in Maurice's face, and Maurice's guys took him outside and pitchforked him. They just kept sticking a pitchfork in him.
Did they kill him?
No, just kind of softened him up so he wouldn't bug them.
I've heard a lot of stories about Maurice King and gangsters and stuff.
Well, yeah. He was a very nice guy but he was the Polish Mafia in England: "Don't fuck with me." But he was very charming. Is he still alive?
He's dead. A suicide but under mysterious circumstances. (King was found dead in June 1977 in the flat above his office. Barbiturates and empty whisky bottles were scattered around him, but the coroner recorded an open verdict – MS)
Great. Well, I'll see him in the next 100 years when I go to hell, which I'm sure I will; after this interview especially I think I'm not gonna be the same place as Donny Osmond and Pat Boone.
WHAT IF KIM FOWLEY HADN'T MET THE GIRL AT THE BEACH?
On your 1964 visit you mentioned you had contact with Alvin Lee, later of Ten Years after?
Here's another strange story that'll lead into the Alvin Lee thing. In 1962 I had published "Nut Rocker" and I had made a deal in England with someone at a publishing company called Ardmore & Beechwood. He was Sid Coleman, and because it was a #1 he contacted me and then we became pen pals, even though he was 69 – I think he was in his late 60s or early 70s – and I was in my 20s. I said to him "If this record goes to #1, maybe I should come over?"
He said, "I'll put you a little ad in the NME." It read: "Composer of 'Nut Rocker' Seeks British Music" and gave my LA address. And I got some response – not much, but some – and one of them was Alvin Lee and it was a trio; this was a group he had before Ten Years After (The Jaybirds). They sent me a tape over and I called them, I think, and I let them know I'd be coming to England eventually and when I did we'd meet.
OK, then what happened was, I didn't know whether to go to England or not. I mean, I should've gone, because I was #1 over there as a writer. Anyway, it was the spring of '62 and I didn't go because I had gone to a Dime-A-Dance place in downtown – you know, the places where you tip the girl a dime and you buy a ticket to dance with her? There was a girl who looked pretty good in the dark there, and we went to the beach the next day, and she was an English chick and she looked awful in a bathing suit, with really pale white skin, and I thought, If all the chicks in England look like this, I don't want to go over there. (laughs) I mean, a chick that doesn't have a tan! What kind of shit is that? And so I called up Sid Coleman and I said, "No, I'm too busy. Sorry."
Well, guess what happened? Brian Epstein went to HMV on Oxford Street and upstairs there was a guy who made discs, and he made discs of the Beatles' tapes. The guy who was cutting the lacquers for him was Sid Coleman – the same guy. The same guy who published "Nut Rocker" was the same guy who Brian Epstein brought the Beatles' demos to. What bad timing on my part!
Now let's go into fantasy time machine mode. What would have happened if Kim Fowley hadn't seen the girl at the beach, and would've gone over there? Sitting in Sid's office, here comes a guy who I just cut a demodisc on, and the group's really interesting. I would've been in there. The guy, who was Brian Epstein, would have brought the Beatles in there with their demo tape, which, as you know historically, Sid called up George Martin and said, "I'm sending you over this guy (with a demo), and it's pretty good." Well, that's how Brian Epstein got to George Martin. Because of Sid Coleman. Because HMV and Ardmore & Beechwood and Sid Coleman and the demodisc studio were all in the same building. What if I would've been there, a #1 songwriter from LA, and had met Brian Epstein and liked the tape?
"I have a briefcase full of money. Let's go see the band. I'll ride back with you."
And then Brian Epstein would have called up and said, "The guy who wrote 'Nut Rocker' likes the demo tape and wants to meet and he's coming back with me."
And I would've walked in and seen the Beatles and met Lennon and McCartney. And I would've been George Martin. (laughs) It shows you what a bad choice can do.
But I didn't go. And when I finally did go to England in '64, by then the Beatles were huge. I still had the address of Alvin Lee and Sid Coleman's office, and said "Come on down."
Sid Coleman let the band set up in his office and just play at teatime, and the place rocked. They were good, but of course they were more like the Artwoods than Ten Years After and I didn't follow through at the time. Anyway, Sid Coleman died and the company was absorbed by another company and that was the end of his thing. Sid Coleman was a great man. He's the one that sent Brian Epstein to George Martin. He never gets credit in the books, but it was him. He was a great man; he let all of us have careers and for that I'm eternally grateful.
When I came back in '66, in the same office I met Cat Stevens and he and I wrote "Portobello Road" together. And then the group Slade – then known as the N'Betweens, but the same four guys – we did nine songs in one day and that came through that door. It took its time, y'know. But those were the days when publishers – Karl Engemann wouldn't let musicians in his office floor, but six months later in England you could bring bands in the daytime and have them play live. I mean, you couldn't do that today. People would have the cops there. I mean, you'd disturb all the lawyers and everything. So everybody who said the '60s were better, they were — and that's what you want to hear. People were showing up and just singing or playing or being heard… Gee, why not?
Did I tell you what Ringo Starr said to me, twice, when I met him? "I sang 'Alley Oop'," he said, in 1964 at the Adlib Club. When I saw him again in 1992, he remembered me.
"Oh yeah, the Hollywood Argyles! You know I did sing 'Alley Oop'!"
I said, "How come you remember that through everything you've done?"
He looked me right in the eye and said, "Because they didn't let me sing lead on too many songs in the Beatles. I remember what I sang lead on and what got on tape."
I said, "Where is it?"
He said, "At Abbey Road."
So if Ringo Starr says "Alley Oop" with the Beatles playing is in Abbey Road, what else is in Abbey Road?
THE SERIAL KILLER ICAHBOD CRANE MEETS THE SERIAL KILLER PETER LORRE
You met Joe Meek in England, right?
In '64. I'd always admired his productions, because I'd heard "Just Like Eddie" by Heinz and I'd heard the Tornadoes – not the Nu-Tornadoes, but the Tornadoes who did "Telstar" – and he had John Leyton and… I can't remember all the stuff he had, but he was very good, and I called him up and I went over.
The door opened and he was florid – that's the word that best fits him—F-L-O-R-I-D: pudgy with moisture. He didn't have a line on his face. It was like a peach, with the texture of white turkey meat. He was like a eunuch. He had a button-down shirt and he was very polite. A neat guy with everything but a bow tie in a house that was right out of 1948 postwar England on food stamps: Anthony Eden's England. He had a birdcage right on the dining room table, occupying the entire small apartment in London the same way that in the movie The Birdman of Alcatraz Burt Lancaster as Robert Stroud had his birdcage. I said, "That's a nice bird."
He said, "This fucking thing makes noise when I record, so I have to put a black curtain over the birdcage so that my budgie doesn't chirp!"
But the bird was his center of this universe. In his dining room and kitchen and this small open room was all this fucking stuff: tape machines and microphones and I think he had to do the drums on the stairs sometimes; he had long cables.
I think his mother lived there, and she breezed through, much to my relief, because, y'know, either this guy is a homosexual rapist or he's Jack the Ripper. (The "mother" was no doubt Meek's landlady, Violet Shelton. Three years later, on February 3, 1967, she was to die by Meek's hand in a bizarre murder-suicide – MS) He had a Peter Lorre kind of personality, or kind of like a Guy Burgess or a Kim Philby kind of guy who would run to Russia and sell them secrets. But he was very pleasant, and I remember that I had a couple of songs by Bobby Jameson and I submitted Bobby Jameson to Joe Meek. "Produce this guy and I'll be the publisher and you can be the producer."
And we played Bobby Jameson demos and the mother made toast with butter on it, and we drank tea and the fucking bird chirped along to Bobby Jameson's demo. (Laughs)
And he said, "I've already done the Buddy Holly thing and the Tommy Roe thing."
I said, "He's really good."
"Yeah, but I don't wanna do it anymore."
He hadn't done the Honeycombs record yet. He was a pretty nice guy and we talked about my records, and I talked about his records and we chatted away. I mean, I looked like a fucking serial killer Ichabod Crane, he looked like a serial killer Peter Lorre, so he was probably just as disturbed by me as I was by him. He was a lot older than me. I was about 24 and he was 32. He was very nice, very pleasant, allegedly gay – I read later – but I guess I wasn't that good looking; there was no overtures. But that was that. I never saw him again.
But during that time I did record Richie Blackmore on a record that Titan put out called "Satan's Holiday" and "Earthshaker" as the Lancasters. We had a wonderful time making that record. Richie was a genius. I thought he was the English Duane Eddy.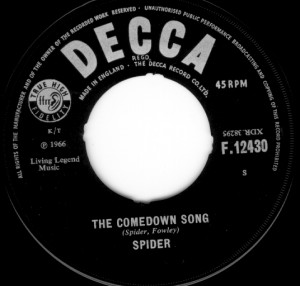 Did you discover him through the Meek connection?
No, it was Derek Lawrence who later produced Deep Purple; he brought him around, and somebody else in Deep Purple also played on it. Last time Deep Purple played in America they played "Satan's Holiday" in part of an instrumental medley, so I'm looking if anyone has a recording of that.
I also produced Spider. Spider was Proby's hair guy. He wasn't gay. He was a heterosexual hairdresser – you don't meet many of them!
Was he English or American?
Oh, he was English. He was a small guy. He was like Davy Jones had sex with Taylor Hansen – he looked like both of those guys. He had a good image and he was a nice guy. You know the record, right?
Yeah, "Blow Ya Mind"! (b/w "The Come Down Song" Decca F12430, 6/66)
I think Lisa Strike was on it. Remember her? She was famous later — I think she was later on a T Rex record, but she's on there somewhere.
That record came out on Decca in '66.
How did that happen? He was Proby's barber and I didn't know Proby in '66. It must have waited two years, unless he came to see me as a singer when he was no longer a haircutter. I don't remember.
BO AND PEEP AND THE PROBY/ JAGGER COCK FIGHT
Tell me about the Bo & Peep record. ("Rise of the Brighton Surf" – Decca F11968, 8/64)
Andrew Loog Oldham called one night and said, "I'm doing an album and I can't sing. I want all you guys to come over. I've got Gary Brooker" – who had the Paramounts, later to be Procol Harum — "I've got Jimmy Page and John Paul Jones" — later to be Led Zeppelin — "who'll back you. I've got Mick Jagger singing 'Young Love' by Sonny James and Tab Hunter…" He had some black girl who he had in the media for about a minute singing – he had some also-rans. So what happened was, we showed up and he said, "Make up a song about mods and rockers and do some freeform poetry."
I'd only been in the studio once before as a singer – I was always producing – and that was this horrifying "Astrology" record on Invicta, I think (Invicta 9002, 3/63). So there I was produced by Andrew Loog Oldham, backed by Jimmy Page and John Paul Jones, and I did a horrifyingly bad rendition of "House of the Rising Sun" with new words. Later Marianne Faithfull told Mick Jagger that he sounded like me, and Jagger was so disgusted by that he slammed the limousine door on her foot and almost broke it. (Laughs)
He and I don't get along. I fucked Linda and took her virginity, and she was Tony Calder and Andrew Loog Oldham's secretary, and her best friend was Chrissie Shrimpton, Jean Shrimpton's little sister, who fucked Proby when Jagger was on tour. When the press found out about the fuck they came and knocked on the door at Chrissie Shrimpton's home. When I was fucking Linda – whoever Linda was – on the living room floor, they were in her bedroom. The press said, "Do you have anything to say?"
And Proby said, "My cock's bigger than Mick Jagger's!"
And then the press corps went up there (to Jagger's) and knocked on his door and said, "Proby says his cock is bigger than your cock. Are you willing to tell what the measurements are? Proby stuck your girl around his." (Laughs) And Jagger was outraged, so any mention of PJ Proby or Kim Fowley is not tolerated with him.
VIV, BONGO, JUDY AND THE PRETTY THINGS
Tell me about Viv Prince.
Well, Viv Prince was a very nice guy. He was a two-fisted drinker and a two-fisted chain smoker and a very nice guy. A good person, as was everybody in our house at the time. We didn't have assholes, although we did have Bongo Wolf later – you've heard of him, right? He came over when I was leaving in late '64. Bongo Wolf – his real name is Don…  I can't remember what his last name is… Allegedly, according to Proby, Bongo Wolf looked exactly like Cary Grant – smart, witty, rich – and he was walking down the street one day in Hollywood as a teenager, and you know how back in the '50s they'd have those things that'd come out of the sidewalk like elevators, in front of department stores? Well, he was looking at the sky and whistling, just like Cary Grant would do, and he walked right into one of those and fell three or four stories and cracked his head open. When he woke up in the hospital he was disfigured and it had distorted all the fluid in his brain and he was a fast-blinking moron sissy boy. No more Cary Grant.
What about the Pretty Things? Did you see them play?
Yeah. They were mediocre. They were just rip-offs of the Stones…
You really think that…?
I mean, from your point of view… Maybe they came first – all those Dick Taylor stories – but they weren't as good, obviously. They didn't sell as many records. They came close, and then certain rock intellectuals say what if and what if and what if and what if….? You know, that kind of shit.
So tell me your story about Judy Garland and the Pretty Things.
OK. Phil May — who was very charming in those days, with long flowing hair, etc – he had Douglas Fairbanks Jr's goddess debutante daughter as his main squeeze. So there was an engagement party at his house. For some reason they wouldn't let Viv Prince live in the same house that Phil May was. I don't know why and what the problem was.
So what happened was, Phil May had his other people in the Pretty Things with him and they were all sitting around. It was right out of a British 'gentleman's club' kind of demeanor, with all the dolly birds from Eel Pie Island, 1964 summertime, enjoying a brandy and liqueur, but with hash cigarettes. And they had a rowboat battle in this kind of Lord Byron environment. They were having these rowboat races where they stole these two rowboats from Hyde Park and they flooded this fancy place with maybe four feet of water, and they were having fights with the paddles and acting like randy jerk-offs from East London, or wherever they were from. All the debutantes were giggling, and they were in tuxedos beating each other up with rowboat oars.
Into the middle of all this comes Proby and Fowley and Phelge and Viv Prince. We're gonna come in there and fuck some dirty debutante bitches and get some free food. There's a lot of confusion at the front door and we were going in the door opened and this water came in. There was this small, middle-aged woman who was kind of swept out to the steps from the hall, and it was Judy Garland. She was about to drown in this warm water of puke and cigar ashes and thrown-up food and fuck-you's and yobboes type of activity, and Proby suddenly reverted to a Southern gentleman.
He said, "Stop! This is an American icon here! Judy Garland! Everyone stop! Kim Fowley and I will now escort you, ma'am, to wherever you would like to go."
"I want a fuckin' drink! I want the Adlib!"
"We'll go."
So we left everybody else and Proby and I took her to the Adlib Club and we drug here in there and she and Proby spent the rest of the evening drinking and telling stories about Hollywood to each other. So much for that night.
THE HIGH NUMBERS: YOUNG, MOD & SNOTTY
Every so often I'd get sick of sitting around the house, and people would tell me about bands, or I would hear about bands, or I would be invited to various rehearsals or offices or demo studios because I'd had #1 records. So I heard about The Who; they were the High Numbers then. I can't remember who took me to see them. Somebody else was performing and they had played, and Pete Meaden entered the room, dressed like a Mod — before Mods were dressing like Mods – and told everybody to fuck off and shut up. Then the High Numbers came onstage and using instruments they borrowed from the other band, they started playing some Motown song at supersonic speed. Probably at that moment you could safely say the Who were the first punk band in the world – although they wouldn't claim to be that, but they probably were, if you think about it. They got up and played a bunch of spade shit and Motown, and I remember saying, Wow, that sounds loud and obnoxious. Young, loud and snotty – but somebody else used that: Stiv Bators.
Yeah, the Dead Boys.
But these guys really were young, loud and snotty. But the Dead Boys did a Kim Fowley song once, called "Big City" – second album, Side One, Track Two (We Have Come For You Children, Sire 1978; actually it's Side Two, Track Two). But anyway, here they were. They didn't play "My Generation" that day; they hadn't evolved to that level. But would I have recognized it? Probably! But I didn't hear anything like that. I just heard some covers: "Detour" and some Motown songs or something.
But you were impressed?
Oh, yeah.
The same year you also saw the Yardbirds at the Crawdaddy Club.
Remember, the whole time I was laying around Proby's I still had the work ethic of a record producer. After all, when there was no dirty bitches coming around and no parties, you might as well go hear a band or do something musical. And so there was the opportunity. Somebody drove me over to the Richmond Athletic Club and the Crawdaddy. Kim Fowley does not drive a car. I'm car-phobic. I'm not interested in that. So all these adventures always happened on a bus or public transportation or hitchhiking, or people driving me around in their car or the back of a van. I think I've been in a limo less times than someone on welfare. I'm just a pedestrian, and it seems that to go in a car is really an event. Anyway, I got a ride out to Richmond Athletic Club on Sunday. I think it was matinee time, people underage who had to be at school the next morning. It was some afternoon concert and Giorgio Gomelsky was checking me out, and there they were: The Yardbirds. They were really good. I remember afterwards Eric Clapton came out into the line where I was standing and he said, "You're really from America?"
I said, "Yeah."
He asked me about the black music and the black records I knew – for example on "Alley Oop" by Hollywood Argyles it was an all black rhythm section. Before that, I'd worked for Alan Freed as a food runner and met Leonard Chess and I'd met Sonny Bono over at Specialty Records. I was a high school hustler and I had made black doo wop records anyway. I'd made several hundred records. Eric was very interested in black culture. He didn't care about white punk too much.
Anyway, Eric was a really nice guy. I remember they went off to Eel Pie Island a week later and I went in their van, and Eric told me that he wasn't staying in the band, because they were going pop and he was more interested in blues. That guy in 1964 was pretty focused on where he was determined to be. Whatever he is now, I believe he was anticipating that future event. He was a really serious guy.
Bill Relf, who was driving, was the father of Keith and Jane, who was the singer of Renaissance. I thought Jane was fuckable but I didn't go for her because she was too clean. I don't really go for clean girls and when I have I've failed. Keith was a good lead singer. They were really quite a great band, I think, and I became friends with them.
I was looking around to maybe give them some material, but I wasn't really Billy Boy Arnold; I didn't have that Chess Records pedigree as a writer. I wasn't Willy Dixon. Nowadays I probably could've walked in and said, "Let's do a shuffle, here's some lyrics," and I'd have dealt, basically. At the time I was not yet 25, still almost stilted by England, and it didn't occur to me that I should be writing songs with my new friends the Yardbirds.
Who did we miss from '64?
Mickey Finn & the Bluemen. I found their record when I was running around London during the day while Proby was sleeping. I found that record at Oriole and I sent it to Chatahoochee who put it out (in the US). "I Still Want You" was the side I published. Have you heard that? ("Reelin' And Rockin"/"I Still Want You" – Oriole CB1940, 6/64)
Yeah.
It's a good record, isn't it?
Yeah, it is.
And then the A-side was "Reelin' and Rockin'," a great version. I think that Mickey Finn & the Bluemen were better than Downliners Sect, full stop. Downliners Sect and the Undertakers had more publicity, but they never made any immortal records that I know of. We could argue about that but I don't want to so we'll continue on. (Laughs)
OK, how did your first trip to England end?
By then it was getting cold. It was November-December. It was cold and it was time to go home, so I went back to LA to Nick Venet's ex-wife's mother's house, where I had lived before. I came back and knocked on her door.
"Can I have my old room back?"
"No, somebody else has it."
So I called Danny Hutton up. I said, "Will your mother rent me the attic?"
"Yeah, we were looking for a guy, too."
So I went up to the attic – Danny Hutton's red attic – and Danny Hutton said, "Get some sleep because tomorrow night I'm gonna show you something that's gonna be gigantic."
"Yeah, Danny? (Skeptical) What are they called?"
He said, "The Byrds."
THE MAGICAL BYRDS – EVERYBODY GOT LAID
By then it was the tail end of 1964, going into 1965; it was probably December. After the Christmas holidays it was time to meet the Byrds.
The Byrds at the time were ensconced in Clay Vito's studio underneath his place on Laurel Avenue. He was this guy who – I don't know how old he was, he might have been 60 or 70, or seemed to be. He had dirty bitches there and he fucked all of them and then everybody could fuck 'em too, and then he had a dance troupe. The dance troupe would go around to all the clubs and dance. He had a practice room, and when they didn't have sculpting classes that's where the Byrds practiced.
Then their first gig was at what became Groundlings Theater, but then it was a ballet school, above the building where the Groundlings is now. There it was: the Byrds playing right out of Vito's sculpting practice room, and all these actresses standing around and models and drug dealers and various refugees. They got up there, and they were magical. The fuckin' Byrds! The original five guys with all those songs on the first album, one after the other, and Danny Hutton screaming, "Folk Rock! British Invasion! That's it! That's it!"
I said, "Wow, yeah. It's good. It's good! How do I fit into that?" I stood around and nobody cared. I was 25 by then. Jim McGuinn had been with Chad Mitchell and Bobby Darin, and one of the other guys had been with Les Baxter's Balladeers. Everybody in the room had something to do with show business, so there was no opening to jump off of. There was no 'moment'. I looked for it. I remember Danny Hutton said, "You had a #1 record last year! You can talk to a band."
"Yeah, but there's no fucking opening. Everybody's around these guys like swarming bees. There's no opening. Oh well, we can get laid, as guys in our 20s."
Anyway, the Byrds couldn't go back to the ballet place because they were fucking up the floor where the dancers danced. People were grinding their cigarette butts and dropping bottles and puking and whatnot. So Jim Dickson and Ed Tickner had somehow persuaded somebody at Ciro's to let these guys come in. Ciro's was losing their ass; maybe this could make it. So in come the Byrds, and it was glorious.
They did great nights. Those guys played every night. It was like the Liverpool Cavern, the Beatles in Liverpool, or Richmond Athletic Club when I went there and hung out with Giorgio Gomelsky and the Yardbirds.
By then the management company, which was called Tickson Music – Tickner and Dickson – had gotten them on Columbia so there was nothing to produce. The songs had been demoed to death. Everybody knew what the songs were. They were the same songs you hear on the first two or three albums; they were all in various shades of readiness. So as a result we just all got laid. Those guys, they attracted cunt and more cunt and super cunt, so everyone got laid, and… fine by me! I mean everybody.
Sonny and Cher went there and heard "All I Really Want to Do" and they covered it, and Phil Spector came there and studied it, and MFQ showed up, and later Phil Spector recorded with them. It was an interesting time in '65.
BLAME IT ON BOB DYLAN
Billy James, who wrote the liner notes of Mr Tambourine Man, took me to a Bob Dylan reception. That was where I asked him, "What's your gimmick? What's your schtick?"
And he said, "Asking questions and telling stories," which was an interesting answer.
Then, the next night, Bryan Maclean and I were standing in front of Ciro's.
"Hang on, let's crash this party of Ben Shapiro's" – who's an agent – up the hill from where Ciro's and the Hyatt House were. So we climbed over a fence and we decided we'd climb in through the kitchen window. I went first and couldn't quite get over the stove, and a pair of hands dragged me across the stove – and it was Bob Dylan! (laughs) And then he grabbed Bryan Maclean and helped him through the window.
Then he said, "You guys want to have anything to eat?"
I said, "Sure, man!"
He said, "This is my party and I can't stand the people in the other room. You guys wanna come? Hey, you're that guy from yesterday!"
"Yeah, and this is Bryan Maclean."
"I'm a Byrds roadie."
"Cool. Have some chicken." And he went and got us our food. He went and brought some plates into the kitchen and fed us both, and we sat there and talked to him, y'know, about nothing. Just chatting away. He was not happy with his own party. He was very kind.
Later, the next night was the night of the album picture where he's standing with the Byrds (on the back cover of Mr Tambourine Man — MS). Then there was a party across the street and me and Danny Hutton went over there. We followed the entourage over and Dylan got lost from his entourage and ended up in a room at the hotel apartment building, and the people became a lynch mob:
"Sing for us or we'll kick your ass! Fuck you!"
They were being mean to him. I felt bad for Bob Dylan, so I jumped up and said, "Fuck all of you. I'm better than he is and I also sing better in his voice! So you, Bob Dylan, play me Bob Dylan chords." I got him off the hook, in other words.
So he said, "What do you wanna sing?"
I said, "I dunno, what have you got?"
He said, "Sing something about walls."
So he played some Bob Dylan chords – the real Bob Dylan – and I got up in 1965 and sang [Dylan voice]: "Yeeeah, waaalls… Waaalls… Why the tears and pain?" and it sounded like him — especially with him playing I could really get some "Eeeeaaahhh" [imitates Dylan sound]. And of course the audience was shocked, because who's this other guy? Why's the real guy playing and the other guy imitating him singing, but the guy he's imitating is playing guitar? (laughs) And it sort of shut everybody up. They didn't know what to do. They didn't want to fight, but they also didn't want to applaud either. They were so confused they didn't do anything to either one of us.
Then Dylan's handlers came in and whisked him out, and he said, "Here! Have some wine!"
I don't drink, but you drink if Bob Dylan offers you a flask. And he said, "You're as good as I am!"
So for all of you who think I suck, blame him, because he told me I could sing as good as he could. If Bob Dylan thinks I'm as good as he is… For all the awful Kim Fowley records which have come out over the years, it's all his fault!
HAVING A RAVE-UP IN THE HOLLYWOOD HILLS
As the summer got going, or somewhere before the summer, Giorgio Gomelsky paid me quite a bit of money to have a big publicity bash for the Yardbirds, where I got everybody that counted at Bob Markley's house in the Hollywood Hills. (It was September 9, 1965. The Yardbirds didn't have the necessary work permits to perform any real gigs on their first US visit, so the party was a ruse to expose the band to the LA hipster elite – MS) I conned him out of his house for the night, and we had Al Kooper and Riley Wildflower and other notables were the opening act for the Yardbirds. We staged a fake jewel robbery with actors and he had paste jewelry that was found. We had rooms where we had gambling and some poker. There were rooms where we had pinball and gambling and pokering and jewel robberies.
How did the jewel robbery happen?
Well, we said, "Somebody's stolen jewelry! Get everybody out here!" [into the main room] That was just a trick to plunge the place in darkness while we were allegedly catching or fighting these jewel thieves. Meanwhile the Yardbirds were setting up in the darkness; we actually got them to set up in the dark! (Laughs) And if you can imagine starting off "I'm A Man" in the complete dark – how loud that was and how dark that was…. Rock'n'roll in the dark just really blasts! And then the lights go on, the jewels are there… and there's the fuckin' Yardbirds with just full Marshall amps, or whatever it was, doing "I'm A Man"! The place erupted and we had about two or three hundred people inside a big, big house. We had Phil Spector there. It was a great party. We wouldn't let Brando in. Marlon Brando came with Natalie Wood, and Albert Grossman with Joan Baez, and they couldn't get in.
There was no more room?
Right. That was fine with me because then I then intimidated all the 100 DJs to play the Yardbirds: "They can't get in, you did, so you better play their record tomorrow!" That was gimmick we used to get airplay for 100 markets. Everybody showed up. There was a lot of people. DJs from all over the country came for that one. It was a remarkable evening. I made five grand that night, and that's where the West Coast Pop Art guys first got together.
So this must be about the time that you hooked up with Michael Lloyd and the Rogues, right?
No, I had met Michael Lloyd in '63, before "Popsicles and Icicles," when he was 13. He's ten years younger than me: I'm 61, he's 51. He was a teenage boy genius producer-engineer, and he could play anything. So I became friends with him because I had had hits and I saw that he had potential to be a producer, as well as an all-round musician. But I met him in '63. But in '65, that summer as the Byrds exploded, everyone who had a garage band had decided to be the Byrds, and his band became the West Coast Pop Art Experimental Band, but he was more interested in girls really. (laughs)
I think I co-wrote two songs that later surfaced on a reissue by Sundazed: "Insanity" and… I can't remember the other song. ("Don't Let Anything!!! Stand in Your Way" on their self-released 1966 album – MS) And, yes, there's three more albums in the Reprise vaults that are unreleased, because they only put out marginal or weird stuff, which is too bad because there was some really good albums there.
So Bob Markley basically controlled that group, even though he had no musical talent to speak of – is that true?
He was kind of like Dave Clark was in the Dave Clark Five. He had a law degree and he had a million dollars, so he paid for it. I was a co-writer on a few songs and those guys sang and played, and Markley had parties they played, and that was about it. They had a really good light show. The light show was later acquired by Jimi Hendrix and the Animals – but I'm getting ahead of myself.
A BUNCH OF PEOPLE MAKING STUPID RECORDS FOR STUPID REASONS
It was a great summer, 1965. What can you say? I mean, you got to fuck without a condom and the girls looked like movie stars and you made rock'n'roll records. Everybody who wanted to could make a record for $100 and could be #1 in the world — and why not? Just because you didn't know the band… You just showed up and you did it and there was always a label who would put it out and everybody was waiting up and down the street.
You made several singles of your won during this period. Tell me about "American Dream" for example. ("American Dream" b/w "The Statue" – Mira 209, 1965)
On Mira Records, with Sonny & Cher's road band, the late, great Mike Henderson, who was an unadvertised Jack Nitszche, doing the arrangements. He was in Eddie Cochran's band and he was one of the guys who played in the Marketts. It was done at H&R Recording Studio on Melrose, and came out on Mira Records, home of the Leaves' "Hey Joe".
What was the thinking behind the song itself?
I was God. I was living with a girl that had two kids, who was a Colgate/Palmolive model in Beverly Hills, and I saw myself the same way I saw myself in "Mr Responsibility", which dated from the same period when I was coming out of the gutter and having sex with rich women who were slightly older than me, and living in mansions. ("Mr Responsibility"/"My Foolish Heart" – Living Legend 721, 1965).
On "American Dream" it sounds like you're ready to take on the world or something.
You know, when you're eternal, you have somebody else's kids in the place of your kids and a Barbara Eden only better looking lookalike girl who everybody wanted to fuck on the street. On those two records, that's how I saw my self-image at the time. Her name was Lois Johnson and she was also Bobby Jameson's girlfriend, who was equally gutter-driven. He introduced me to her and I succeeded him as her boyfriend. There's a recommendation! (laughs) God, the poor woman took on two morons in a row there!
So who played on "Mr Responsibility"?
That was the Mike Henderson guys again. Ben Benay — who died recently, but who had been on all the Grass Roots records — he played on that.
And then there's "The Trip". ("The Trip"/"Big Sur" – Corby 216, 1966)
I think I made "The Trip" first, when I was covered in slime, and then I washed myself off and made the other two records after that. But that single was made by a predatory guy who would fuck anything with a heartbeat. When Frank Zappa was out at the studio he used in Cucamonga where they did "Wipe Out", there was another version of that studio, it was called S&L Recorders and I did a bunch of legendary stuff there. I did them as experimental fun records the same way that Frank did his experimental fun records out at Paul Buff's. It's a total Mexican neighborhood and you're a white guy and you have pure white trash disgruntled middle class-to-rich kids all showing up together and being stupid and having fun. We wanted to make records like "Wooly Bully" and we wanted to make records like "Surfin' Bird", and we wanted the glory of a boxy drum sound and the glory of bad smelling people standing around and burping and farting and being… Nuggets. Very Nuggets. We didn't know what Nuggets was because Nuggets didn't exist, but what became Nuggets. All the records that were done, they're on the two Dionysus albums — either that or the Creation reissue (Mondo Hollywood – Rev-ola/Creation CREVO36CD, 1995). Between those three releases in recent years you'll hear them all. They're all there in all their slimy beauty. It's just a bunch of people making stupid records for stupid reasons.
So was "The Trip" just a backing track and then you did the words? Did you have any input on the track itself?
No. I walked in, they said, "We did a track but we don't have a singer." I said, "I'll sing. Turn on the machine." They turned on the tape, I made up words, and that was it.
Wow.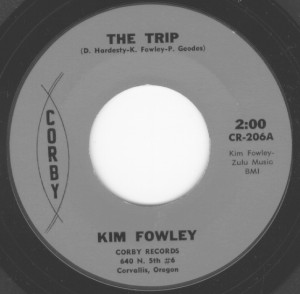 Paul Geddes was on it. We had [other] records, and a publisher/writer relationship on the second Surfaris album, with "Point Panic" on it, and the songs we wrote were "Hiawatha" and "Earthquake". Then we had a publisher/songwriter relationship on the Aki Aleong & the Nobles' record (Come Surf With Me – Vee Jay 1060, 1963), which is on Cowabunga! (Rhino Records' surf boxset) – so that's who those guys turned into. We recorded in and out of those conditions.
In the Doors' Moonlight Drive book it says that in '65, "The Trip" was on the jukebox at the London Fog [where the early Doors played – MS]. Jessie, the guy who was the bartender and the owner of the London Fog, he used to play that as the break song. But if you play "Soul Kitchen" and then you play "The Trip" by Kim Fowley you'll hear the similarity. I'd never heard "Soul Kitchen" until the trailers for the movie in the '90s. I was in the shower in a hotel in Orlando, Florida, and suddenly I hear "The Trip" with Jim Morrison's voice singing some other words, and I ran out and I said, "Oh no!" – I had never heard Doors albums, I had only heard Doors singles. "Don't tell me they stole the fucker back in '65/'66!" So if it would have said "Morrison-Fowley" on there, life would've been a lot different than it is.
So was the band on "The Trip" the same outfit that you did "Underground Lady" with? ("Underground Lady"/"Pop Art '66" – Living Legend 725, 1966)
Yes.
So that was maybe six months later in early '66?
No, it was '65. "Underground Lady" was done the week that the Yardbirds came to town, because I played it to them and they said [unenthusiastically] "Oh… garage."
They could dig the influence though, surely? [on the double-time rave-up parts]
Well, they didn't think they were garage, they thought they were black. I was trying to be English and they thought they were trying to be black and we all kind of sounded the same. We were stupid people. (laughs)
LIKE THE TITANIC ON A RECORDING STUDIO FLOOR
On these records you were making in '65 and '66 in LA, you were comparing your state of mind to that of Zappa and what he was trying to do…
I didn't know he existed really, in that regard. Basically, it was like this: From 1959 to 1963 I was young, smart, bright, well-dressed, trying to make it clean and nice and corporate. Coming out of the gutter, nobody cared if I was a piece of shit, even though I occasionally had a good idea. So then I decided I would fuck dirty bitches on the weekends, I would lay in squalor during the week and fuck dirty bitches on the street at night, and then from time to time I would go out to a Chicano neighborhood in El Monte and make these garage records – because I liked garage crap more than I liked Top of the Pops crap. So in that regard, I sympathize with you and your readers, even though I make fun of you guys for being closeted back in the '60s, and that almost 40 years later you're jacking off to pimples on men's faces like the Standells and the Music Machine and your whole orbit revolves around maybe ten records from the time. I agree with you because I was right there doing bad versions of that shit. But on the other hand, I moved on and you guys didn't – shame, shame, shame! (laughs) If Sky Saxon came to your house you and your wife would probably cry tears of joy and bake him a cake…
[laughing] I'm not so sure about that! But my point about the Zappa comparison is that somehow he picked up on you to sing on the Freak Out album. Was he aware of your stuff?
No, he didn't know who Kim Fowley was. He knew me because a) Elliot Ingber said I was cool and Elliot Ingber was his original guitar player. Because Elliot knew me from way back when he was in the Gamblers, and he was also in a group called the Phil Harvey Band; they were Phil Spector's instrumental group and they were great. And I knew him from around town and, b) he knew I could get up there and… I'm a sensational performer. I'm really astonishing as a performer. I'm a piece of shit as a human being and I'm an asshole as a businessman, and I'm creatively valid, but in front of an audience I'm one of the most entertaining fucking things you've ever seen. Imagine if Ichabod Crane had the cock of John Holmes, pre-AIDS, standing up there like Elmer Gantry, man. A male cheerleader that Satan has endowed with the ability to change your life, just by standing up there and asking, "Is anybody having a birthday today?" I'm really, really good. I mean, better than anybody you've ever seen who's white. You've never met me; you don't know who you're talking to!
I'm aware of your reputation.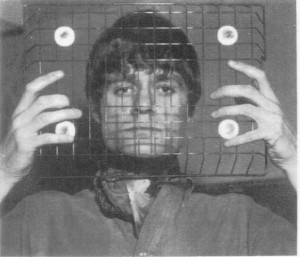 It's hard to take. I'm a piece of shit, basically. If I was dead I'd be a better interview than I am now because my personality wouldn't get in the way of my work. We complain about Keith Moon or Kim Fowley or Sky Saxon all being difficult or impossible to deal with. However, if we weren't these interesting people we wouldn't have made those interesting songs or records that have changed the history of teen culture. Everybody reading this knows nice people who they have over their house on Christmas Eve who didn't change their fuckin' lives, but you won't let me in your town on Christmas Eve, let alone your house! But my records are in your fuckin' house and you can't live without them, so fuck all of you! That's my message. But thank you very much for buying them, even though I don't always get royalties – but sometimes I do; when I do I thank all of you and you have great taste for seeking out the records, because they'll change your life. Go on.
[still laughing] OK, so through Elliot Ingber you hooked up with Zappa and what? He just invited you to appear on the album?
He invited me to jam.
In the studio, you mean?
No. His idea of a jam was "We're doing a gig. Show up on stage and if you're great you can sing with us, and if you're horrible that'll be great too because then I'll tear you apart and throw you in the street and that'll be good too. I don't care either way whether you're good or not." But I happened to be good.
I showed up at the corner of La Cienega and Santa Monica in a redwood kind of shingle place. It was short-lived, not a normal venue. In those days clubs would open and close in a matter of weeks. I don't remember what the name of it was, but I did really good and I remember he said, "You're my Brian Jones!"
I said, "Oh shit!"
Then he told me to come down to the studio – he didn't ask, he told. Then everybody made his record with him and nobody got paid any money, and nobody got paid any royalties either; no session man royalties either, but we all did it anyway. It was a great night.
So it was all basically done in one night; one big freakout, like it said?
Yeah.
Was Zappa directing things very closely, or did he just kind of let the tape roll and let the freaks play?
It was organized chaos. It was like the Titanic on a recording studio floor, like "The ship is sinking. Let's get all these people's agony on tape" kind of a 'happening' type thing. I guess he took the Hindenburg disaster and an Andy Warhol happening and made an album of it. I sang "Help I'm A Rock" on the album and I sang on some other tracks.
What happened after that? Did he want you to continue to perform with the Mothers?
Yeah, he came to my apartment and said, "I want you to be my Brian Jones. I want you to be a permanent member of the band" and I said no.
Why didn't you want to do that?
I said, "I know I'm fun to watch in the context of what you're doing, but I'm not interested in pursuing that as a career."
He said, "What is your career?"
I said, "Fucking dirty bitches and making stupid records, and when all this longhair bullshit is over with I will go back to what I was before the long haired thing. I'll just be a short haired guy in a suit doing business with music. Frank, I've had three #1 records in the world, so I know what it's like to get royalties and fees and stuff, and if I'm your Brian Jones I'm just a weird guy in a weird guy's band and I will end up with no money and no nothing. And although I'll fuck some amazing bitches and have some great times, it won't mean anything and I'd rather stumble along and scream like a dog. I'm my own man."
What I should have done, in hindsight, is done two or three albums with him, and then I would have been legitimate as a performer because I would have had Zappa certification – "Well, he can't be too bad he's on three albums with Frank." But I'm only on one album with Frank. But the great one that you should lobby to find is The Mothers of Invention Live at the Whisky, which was the same people that did the first album all reunited to do the same exact songs in front of a live audience. Somewhere in Frank's archives there's that live album of all of us a year later, in '66, all reunited, every last person that was on that record showed up and did the same shit again.
I did get laid a lot. The two records that got me laid the most from the '60s was having my name and voice on the Mothers of Invention Freak Out album, and being the introducer of John Lennon's Plastic Ono Band in 1969. Having your voice on a Beatle record – or if not a Beatles record a Lennon record – and then "The Trip", because it was a psychedelic underground sensation. Yeah, those three records got me laid multiply hundreds of times. I didn't have to say anything. Girls I'd meet in public places pushed me away to their bedrooms: "You're the guy on John Lennon's record, fuck me and my girlfriend."
"Why?"
"Because we're not going to be able to fuck him and you're the closest thing."
"No problem."
PEOPLE WANDERING INTO ROOMS AND CHANGING THE WORLD
Derek Taylor was doing the Byrds' publicity and Paul Revere & the Raiders' publicity and he would hold court in his office in the afternoons. He was a wonderful guy. He was like Ronald Coleman meets Red Skelton on a disc jockey/journalist level — maybe Goodbye, Mr Chips on hydrogen. He was very unique, and he had these tremendous theories about packaging and publicity and promotion. He'd sit back in his chair and give dissertations. Everybody would come in.
Like he'd say, "You've got to meet Jefferson Airplane for these sociological reasons. They don't have hooks like England or LA by they have a lifestyle that we can't even approach."
And Marty Balin would walk in on cue and sit there and give Kim Fowley a button and say, "Kim Fowley, we'll take you around all the clubs and then you can understand how classic this place really is. San Francisco is full of strippers…" Marty and I became friends. I became friends with him, and later with Paul Kantner and Jack Casady. Those guys were cool.
Derek Taylor always had English people coming in and out; like Jonathan King came to visit. It was always a place where the English guys could come in the afternoons and find out what they were supposed to do, because people must have a publicist. And then there were American guys like me. By then I had been to England in '64, this is '65 now. I was picking his brain, and he was picking my brain, although I didn't realize it at the time. He was always interested in Hollywood life in the '40s and '50s so we traded stories. He'd tell me about Fleet Street and Denmark Street and Oxford Street, and I'd tell him about Bel Air and Beverly Hills, pre-Elvis. Derek Taylor once dedicated a book to me, in his own handwriting, a book he wrote: "No sympathy for a giant." He was a gentleman.
At any rate, it was Derek's idea in '66 when I was back in England to send Bruce Johnston — who I knew from high school – over to England, and then I would take Bruce around and shepherd him through all the interviews, and try to lure Lennon and McCartney into the proximity of Bruce Johnston in order for Bruce to play them a record called Pet Sounds. I used Keith Moon as a bridge from the Beach Boys to the Beatles because Keith worshipped all things West Coast. Wasn't "Bucket T" covered by The Who?
Yes, it was.
So what happened was I got Bruce and Keith together, and then I made sure that I scheduled all the interviews so that the British press people would see Lennon and McCartney brought into the room to hear Pet Sounds. And if you can imagine what that was like – Lennon and McCartney coming to see Bruce Johnston, who wasn't even a Wilson brother. And of course, I had Keith bring some other people over: Dave Clark, Marianne Faithfull and the two guys from the Merseys, who were #1 at the time with "Sorrow." We had the Beach Boys fan club playing canasta with Paul McCartney while John Lennon sat next to the record player and heard Pet Sounds.
They'd asked for a piano to be brought in at the beginning of it, and they went over and sat next to each other and played some chords. According to rumor, they rushed to Abbey Road and cranked out "Here, There and Everywhere," which—they didn't steal it from the Beach Boys, but they certainly took the atmosphere and some of the techniques. You can hear that on "Here, There and Everywhere." You can tell how listening to Pet Sounds could have been part of that particular moment in their songwriting. I officiated in that, and my payment was that Bruce Johnston was gonna go and help Michael Lloyd out, who later went on to produce a lot of hits, but who was then under contract to me at Arwin.
So at any rate, that was that. In those days we were all in our 20s and teens and thought maybe there was more of a community. I mean, nowadays you wouldn't do anything unless you had lawyers and accountants and people drawing up complicated documents about how much somebody will make and what are the benefits. That's why now you don't have people just wandering into rooms and sitting there and changing the world.
So from that Derek got Bruce to help Michael Lloyd out?
Derek said, "What payment do you want?"
I said, "Well, have Bruce help Michael Lloyd out." At the time he was one of my young producers, so I had Bruce mentor him 'big brother' style after he came back. So he helped Michael Lloyd out about some studio stuff and other stuff. That was my suggestion and my payment.
Michael played 14 instruments and he was this white guy who kinda looked like Peter Noone and had Prince's brain for making records. He's really remarkable. He was a producer when he was 14 years old, doing records for Tony Hilder as a guy in the seventh or eighth grade, running a studio. Can you imagine? What a genius he was. Michael Lloyd had Paul McCartney's musicality, Prince's engineering ability and George Martin's ear, and he's made nothing but bubblegum classics like Sean Cassidy records, Osmonds records, Leif Garrett records – those are good, solid records if you listen carefully to them. Michael made some good records.
1966 – ANOTHER TRIP TO ENGLAND
So it was time to go to England for a second time. I always made my moves in spring, because in those days you could only stay for six months before they wanted you out, and by then it would be cold. My idea was to run in and do it and then split.
I was starting to think that maybe I had been an asshole. Maybe? Oh, really? Maybe! (Laughs) Here I was producing all these records and songs and records, and I'd learned the studio and learned music and learned all this, and all I did was basically party in '64 and '65 and up to May of '66, and I was starting to think that maybe I should be making records. I mean, two and a half years is a long time not to be really productive. If I went to England I could use this Mothers of Invention (thing) and "The Trip," and I could use "Sunset Strip." I was only 26 and a half, so I was still fairly young.
This woman had a daughter I knew, a good chick, and she wanted her daughter to marry a member of British royalty. So I hustled her to buy me a plane ticket for me and the daughter to go over there and find her a member of British royalty, and I would get paid by the week and I'd get some food and that would be my scam to get over there.
She had a boyfriend and he had to come along too – which I didn't know how that would work. But they stayed in the room in London and I went out and hustled. And yes, I did… Remember Stash, the Polish prince who knew Keith Richard? Well, I delivered him to her, and he and this guy got in a fight for trying to touch his goddess bitch. That was a disaster.
Then the mother got rolled by a gigolo on the way over from New York and didn't have my money, and they were gonna boot me out. So they went out to eat and I went in their room and my room and I kicked down all the fixtures in the place. I did a lot of damage and then took off. I could fight in those days and some guy had tried to rob me, and I beat the shit out of him. He had several hundred pounds, so I used that money to get into another Bed & Breakfast some place. I lived on the floor of Tony Marsh for a while and then I got money and then I found a Bed & Breakfast. Tony Marsh was a pretty famous guy; he had one glass eye and he did a lot of NEMS shows – you know, Brian Epstein's organization. He was a great guy and he helped me out.
Proby, I didn't hang out with him the second time, because he was away in Australia touring and I was into doing other stuff. I met Tony Marsh and I got into the Bayswater Hotel. At that point I was a writer at Ardmore & Beechwood, which was part of EMI, and I co-wrote a song with Cat Stevens, "Portobello Road". He didn't know how to sing live, so I took him to Les Cousins and I got John Renbourn to play guitar for me, and I got up and played folk music, and Cat Stevens learned that night how to do it.
Did you know John Renbourn before then?
No, but I yelled. I yelled Byrds at him and I yelled Frank Zappa, and he seemed to know who they were, and there was nobody else around.
You also made a Kim Fowley single around this time with Mark Wirtz. (Producer/arranger, later to produce Tomorrow and Keith West's "Teenage Opera" records, The single was: "Lights" b/w "Something New and Different" – Loma 2064, 1966)
Ardmore & Beechwood had an open door policy for morons and geniuses: Cat Stevens, Kim Fowley, Ten Years After, Slade; Chris Blackwell was there. Everybody who was good or crazy got to hang out there or be subsidized by them or got money from them. Bob Crewe, all his stuff came through there. It was pretty amazing. That's where I met Mark Wirtz/Peters. Mark was hanging around there. It was like a Brill Building, compacted into one company. That was Ardmore & Beechwood.
WHITE, WORKING CLASS, BAD-SKIN BASTARDS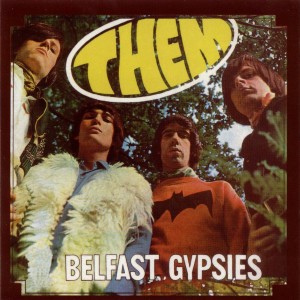 KF: At that point, one night I went to Tiles, which was a great rock'n'roll place and here comes the N'Betweens – later to be Slade – and they were glorious. Those fuckers, man, were god on stage. Period. Wow. I mean, you've heard the live album. I mean.. Jeezus! Forget… forget almost everybody as far as a rock'n'roll band. I never saw Gene Vincent & the Blue Caps – even though I produced him in '69 – probably Gene Vincent & the Blue Caps live, and then Slade, and then the Doors, and then Guns & Roses, and that's it. There probably isn't anybody else that astounding.
So what were they like live? Were they like the recordings you made with them?
Well, I thought my records were good – I thought "Security" was a great record – but imagine if The Who had a better bass and drummer. I mean, it was just so loud, and it made you wanna go out and kill people and fuck dirty cunt and puke and piss and shit and set fire to your parents' house, burn down the schoolyard – in a celebratory way. It was just… You know the movie Privilege with Paul Jones? It was like that, only with four guys; just guitar, bass and drums. As silly as it sounds, there was the power of guitar, bass, drums and a singer and a bunch of chanting bastards, and they understood the power of stupidity and the power of playing together… It's black music played by white, working class, bad-skin bastards. It's like the Sex Pistols records were like; I never saw them live, but it was like that – live. You don't hear it often. It hasn't happened more than four or five times in the history of rock'n'roll where you go "woah, woah, woah!" And it was fucking Christ! It was God. Noddy Holder has a book where he describes the time we had together. He doesn't capture me, but he sort of captured the thing. But anyway, they could play and we made that record and it came out on HMV and it didn't do very well. ("You Better Run"/"Evil Witchman" – Columbia DB-8080, 12/66)
Then I had another band called the Belfast Gypsies, which was Them, minus Van Morrison.
The McAuley brothers, right?
Yeah, but with some other guys who were great. That's a really good album. You ever heard the Belfast Gypsies album?
Oh yeah, I know it. It's one of my favorites.
Thank you. I did that with one amplifier. There was no money anywhere, so we did everything through one amplifier – the guitar and the organ, man!
Where did you find that singer? He sounds a lot like Van – not a rip off, but in the same zone.
That was Jackie McAuley. And he looked good, too. Everybody always wished that Van looked better. Jackie looked like Jack Palance's son. I mean, Jackie had that heroic Celtic image, and Van's fuckin' voice! That record, man, came out all over the world and nobody could sell it. Island couldn't sell it as the Freaks of Nature. They couldn't sell it as Them in France on Vogue. They couldn't sell it as Them on W&G in Australia, and then we had another label here, so it was the Belfast Gypsies on Loma/Warner Brothers. We had the best labels: Quality in Canada… When that fuckin' record came out, everyone was screaming. But it didn't sell. It was pretty raw. The whole record was based on "Mystic Eyes". I always thought there should be an album like "Mystic Eyes" and we made one like "Mystic Eyes" and subsequently it failed.
So did you make the single ("Gloria's Dream" b/w "Secret Police" – Island WI-3007 10/66) first and then the album?
No, we did the whole thing in a couple of hours. Actually, I think we did it in a couple of Saturdays. I think I spent £28 to do the whole thing.
And where did you record it?
At Regent Sound, that great studio where the Stones recorded. We did the Slade record there, called the N'Betweens, we did the Them record, and we did Spider's record there. It was a great studio. Andrew Loog Oldham did the Stones there up to "Satisfaction." Bill [Farley], the engineer, was great. He was there for everything and he just got it. You could go in there and say, "I want to hear reindeers fucking blonde cunt; negroes setting fire to churchyards."
He'd say, "OK, you mean this?"
"Yeah! That's it!"
And then they'd play it and he'd get it on tape. I knew how to say it, but you couldn't say it, because before the Beatles and after '59, you were either a vocalist or an instrumentalist, and all those guys that played on all those singles were all 30 year-old men and 40 year-old men playing behind a bunch of weird sounding teenagers singing professional songwriters' songs – 30 year-old guys who read music and played it with the right equipment. But by that time you were in there recording stuff, you had to come up with "a bunch of snot rolling down the nose of a loser, and I'm the loser, and here's some words, now you sing it, Noddy Holder! OK?"
"OK."
"Now this is gargling with razor blades and broken bottles. Give me that."
"OK."
And he would open his mouth and that's what's going to happen. And then Bill Farley can push a couple of buttons and make it happen. We did nine songs; I think they left a couple of songs off (the reissue), but it's been reissued again on Cherry Red.
Then I produced Soft Machine as a rock band when Daevid Allen, later to be in Gong, was still in the group, and he couldn't cut anything because of his immigration problems. I took them over to CBS studios. They were a great rock'n'roll band, they weren't doing jazz. When I met them it was John Lennon fronting the Lovin' Spoonful — can you imagine what that must have been like?
Where did you discover them?
Chalk Farm Roundhouse. Mark Wirtz/Peters, who later did Keith West's records and "My White Bicycle", he was my chauffeur/arranger and he and I went down to get laid, and I said, "You take Pink Floyd, because I like Robert Wyatt's voice better than fuckin' Syd Barrett's!" So he ended up taking Pink Floyd over to Lloyd Featherstone and EMI, who signed them, and then I took Soft Machine. I said, "Who owns you?"
They said "Mike Jeffrey" and I said, "OK" – and of course you know who Mike Jeffrey became. At this same time I had Slade, I had the Belfast Gypsies and I had the Soft Machine; all at the same time. And so I got Lloyd Featherstone to put out the Slade record, and they put out a Kim Fowley single, and they put out Pink Floyd, but they wouldn't let let Mark produce, so he went and did "Grocer Jack" and then Norman Smith – who was the engineer for the Beatles – went ahead and produced "See Emily Play" and all that crap.
So of the stuff you recorded with Soft Machine, what came out?
What came out was the B-side of a Chas Chandler production ("Love Makes Sweet Music" – Polydor 56151, 2/57). It was a track of mine called "Feelin' Reelin' Squealin'," which they kept on and then it appeared on that Harvest boxset. But Mike Jeffrey disappeared with everybody's money and nobody knows where he is; there rumors about it. But I never got paid, and I never got credit, and Robert Wyatt of course had some problems later – now he's in a wheelchair. Maybe there was a bit more jazz in them than the Lovin' Spoonful, but it wasn't obvious, but whatever it was it was pretty interesting. I did four sides with them. My version of "Love Makes Sweet Music" is better than Chas Chandler's version, as I remember it. For "Feelin' Reelin' Squealin'" I got Kevin Ayers to sing it as if Paul McCartney had more balls, because he was a lead singer, too. And then Daevid Allen, I kept him in the Zal Yanovsky position, but then he went on to make all those boring records with Gong.
THE NAPOLEON XIV CONSPIRACY
Then, between Slade and them, I had "They're Coming To Take Me Away" and I had success. I charted in Denmark and New Zealand. I was on CBS. I was on television with the Troggs and Los Bravos and the Small Faces.
And that was what? Ready Steady Go?
Yes, and what happened was that CBS couldn't compete with Warner Brothers because of all their distribution, and all the kids thought the guy on Ready Steady Go was the guy whose record was in the shops, but it was the other guy (in the shops), Napoleon XIV. So after I went on Ready Steady Go and his record debuted at #3 the following week, so that was supposed to have been my hit. Radio London published the B-side, so wherever Radio London's signal was strong in Britain, in those disc charts I had the #1 record and I would go as Kim Fowley and play there. Well, Jerry Samuels, who was Sammy Davis Jr's engineer – and he was Napoleon XIV – he sent a young guy over to be Napoleon XIV. Well, the young guy came to the Scotch of St James one night, and he didn't know I was the guy that had covered Jerry's record. We got talking and I said, "Hey, what's happening?"
He said, "I'm over to pretend I'm Napoleon XIV for the guy who sung it, whose a 40-something year-old guy who can't go on stage or anything."
I said, "Oh yeah?"
He said, "Some asshole covered me."
I said, "Oh yeah, that's right. Who's he?"
"I don't know," he said, "What do you do?"
"Oh, I'm just a student in college. So are you gonna play over here?"
He said, "No, I'm gonna take the deposits from all the promoters and get high on the Riviera and fuck models."
So he runs off with the promoters' money. So I call all the promoters and told them, "OK, I'll put on all the gear and I'll be Napoleon in the towns where Radio London isn't, and I'll be Kim Fowley where it is." So I was both. I was both me singing "They're Coming To Take Me Away" where Radio London made me popular, and then I'd put the gear on and I'd go to another club in the same town or further up the road and I'd be Napoleon XIV. So that's how I got to be both of them. And then the Kim Fowley record was #1 in Denmark and #4 in New Zealand and nowhere else. And my royalties, the guy who produced it, I later found out, he ran off – Shel Talmy's ex-partner Mike Stone. Mike Stone, where are my royalties, you pig?
Mick Fleetwood played on one of your records during this time, right?
By then I had Russ Regan – you know who he is in rock'n'roll history: he named the Beach Boys, he signed Elton and Neil Diamond and sang "Cinnamon Cinder" under the name Pastel Six; he had Strawberry Alarm Clock – the guy signed all those acts. Anyway, so he was running Loma at the time, and he took the Belfast Gypsies record and that fuckin' record was #1 in eight cities. It was #1 in Seattle, San Diego, and "Secret Police," the B-side, was Iggy Pop's favorite single when he was in high school living in a trailer park in Detroit. Russ did pretty well with the record, and then there I was singing over in England, and so I got to put out a Kim Fowley record, which was… I don't even remember, a bunch of crap. I did a bad version of "Don't Be Cruel" – a Napoleon XIV imitating Eddie Izzard version. It was a stupid, horrible record: A mixture of the Legendary Stardust Cowboy, Mouse & the Traps — we threw all that shit in there. Anyway, Mick Fleetwood played on that. Keith Moon was going to play on the record but he got too drunk, and Peter Bardens came along, who I knew from the Them days; he wasn't on the Them (Belfast Gypsies) record but he was in and out of Them at various times, and he later did Peter Bardens' Camel or something like that.
Well, Peter Bardens and Mick Fleetwood had a group together called The Cheynes.
Well, whatever it was they came and played on it.
How about Thane Russell? You mentioned you knew him.
Thane Russell was back in '64. He was the office boy for Andrew and Tony Calder, and he made sandwiches while Linda fucked me. He did "Security" first and I had his version and I played it for N'Betweens and we made it better. That's how we got the idea to cover his version of Otis Redding. So Thane Russell did it first but we did it better.
Ironically, in the movie Big Mama's House, my current hit movie in America which has a Kim Fowley song, the theme song of the whole movie is "Security" by Otis Redding, so the circle will not be unbroken.
THE BEST BAND IN THE WORLD … THAT NIGHT
What other bands were good live?
I must say, the best band – even better than Slade — was Dave Dee, Dozy, Beaky, Mick & Tich. God on stage! I saw them blow The Who off, Stones, Beatles… one night at an NME something-or-other at Wembley. That night those guys were the best band in the world. Nobody ever gives them credit. They had some very snappy singles.
Is that why you had the N'Betweens do "Hold Tight"?
Yeah. A stupid idea, maybe. I didn't make sound as good as they did, but we did it anyway.
At the Toronto Peace Festival with John Lennon and the Plastic Ono Band and all that (September 1969, see later in interview – MS) – that night the best artist on the bill – which had the Doors headlining over the Plastic One Band that day – who was it? It was Tony Joe White, backed by Booker T & the MGs. Imagine to see all those people's legacy – he blew Chuck Berry off, the Beatles boy, Little Richard, Alice Cooper… What a bill that was! But they just were better than everybody else. Every night of the year, somewhere in the world, some band is the best band in the world that night. Even if they suck the rest of the time, they are the best band in the world for that particular night. On that night, Tony Joe White was, and on the other night so were those guys (DDDBM&T), and the other band who were astonishing live were the Move. The original Move were just devastating! Those guys were better than… You know how great the records were by the Sweet?
Yeah. With those close harmonies?
Well, the Move live sounded better than the Sweet did on record, if you can imagine what that could have been like. It was nine o'clock on a Sunday night at the place on Wardour Street, the Marquee. I went down at nine o'clock and there was about three people in the room. All of a sudden these guys came running on in white suits, doing "Zing! Went the Strings of My Heart" – an old standard, which the Coasters made into a hit single – and I ran right up after the performance and I said, "You guys are God!" And Tony Secunda came running up and said, "And I own it!" (Laughs) That was the original group. I don't think they stayed together that long, if I remember rightly, but they certainly were remarkable. I think when you see it, you know it. I mean, there's always those guys who turned the Beatles down or whatever, but every so often with a group, when all the planets are aligned, it does happen. And if you have a heartbeat and your ears still work, you can see it and hear it. It's not impossible to know when it's good.
SCIENCE FICTION ROCK'N'ROLL
So back we go, and in the midst of all this there was Jimi Hendrix. I was living in the Bayswater Hotel and I used to go to the record shops every Saturday to see what was going on, and there was Jimi Hendrix walking around with a couple of flunkies and hangers on, but dressed really bad. I don't know who told him how to dress, but this was his first weekend since he got there (to England) and he looked like a bumpkin.
What was he wearing?
Green! He wore like a $29 green suit from New Jersey, and it was stupid, all full of mustard, cabbage greens. It didn't fit in. He wasn't Carnaby Street. And then that Sunday, maybe that Sunday night, I was over at the hotel and somebody said, "There's this guy lives upstairs from me who lived in New York and just got signed by Track and Mike Jeffrey, because you're from America I'm sure he'd like to meet you."
So I walked next door and across the street and up to the hotel he was at, and there was the guy in the sick green outfit. I said, "Hi! What do you do, man?"
He said, "Science Fiction Rock'n'Roll."
"What do you mean?"
He said, "Well, I have a song called 'Martian Love Machine' and we play it like Ray Bradbury with a lot of guitar and stuff."
I said, "Really? Is that it?"
He said, "That's it."
"Science Fiction Rock'n'Roll?"
"Yeah, man."
I said, "Where are you from, man?"
"I'm from Seattle."
I said, "Gail Harris, Etiquette Records!"
(Suddenly excited) "She had big tits!"
"Yeah, did you fuck her? I didn't fuck her either. Where did you play?"
"I was at the Spanish Castle."
"Oh yeah, all that shit like the Wailers."
"Yeah, I remember them."
"What's England like?" he asked
"It's easy to make it over here. You can just do any shit and they'll take it. You can call yourself God and they don't care about the way you should be and all the bad mistakes. And you can just reinvent yourself and you can tell them anything and tell them nothing, and they believe anything. They're gullible people as a race and stuff you've forgotten about they'll never know." Just like PJ Proby told me a few years earlier.
Hendrix was a very quiet man and had a very steel-trap mind and he really listened. After a while I had to go. He said, "Well, we're neighbors, so let's hang out." And I knew Mike Jeffrey, I had started working for the Soft Machine, and we used to bump into each other in clubs.
One night I went out dancing, and it was the night I danced with Olivia Newton John. I'd just introduced a band called Tomorrow. She later told the story to Helen Reddy and Helen Reddy's manager that "I was in the room the night Kim Fowley, back in '66, introduced Eric Clapton and Mike Bloomfield to Jimi Hendrix."
And they said, "Did you fuck him?"
And she said, "No, but we danced."
I said, "Yeah, we danced. I didn't get to fuck her but we danced and she was my date, I guess."
So I introduced Eric, who I knew before, and Mike Bloomfield to Jimi, and he got up there and everybody had a good time.
THE HOUSE FOR THE HOMELESS GROUPS
At that point I was getting home again. I had run out of reasons to be in England and I went back to Hollywood and found a place to live at The House for the Homeless Groups, which was LWG Studios – L was Michael Lloyd, W was Buddy Walters – the light show guy – and G was Jimmy Greenspoon, later to be in Three Dog Night, at the time in the East Side Kids. I got to be the janitor there, in addition to being record producer and rip-off artist.
At The House for the Homeless Groups we had quite a thing. We had a deal: anybody that was hungry could come in and get some food. Jim Morrison used to come down. We had Steppenwolf coming in; it was their rehearsal room, though they didn't record there. Everybody got food. This was '66. Once again I was still being a jerk, fucking young girls, but I was concentrating on making records.
I was under contract at that point to Reprise Records, so I go out to meet Mo Ostin one day, and he says, "Kim Fowley, your records aren't selling. What else do you do? I like you, but what else do you do."
I should have said, "I do A&R." Then he should have said, "Then get me an artist who sells and I'll give you a job." But instead of answering "I do A&R," I said "I think."
He said, "Well, give me a thought."
I said "Jimi Hendrix."
He said, "What's a Jimi Hendrix?"
I said, "Mo, Chuck Berry of the '60s."
"What does that mean?"
"White kids'll buy it but black people won't. He's a black guy but he thinks white and he's psychedelic."
"What is psychedelic?"
I said, "Mo!" So I told him what psychedelic was.
He said, "OK, but so what?"
I said, "He's trendy and he's on Track in the UK and Europe and he doesn't have an American deal."
"How do you know this?"
"Well, because I produced the Soft Machine."
"OK, Kim, what's the connection between who you produced and Jimi Hendrix?"
"It's the same manager."
I'd got him interested now and he said, "Give me the phone number and tell me how to play the manager."
I said, "OK, write down this number" and I was a Criminology major in college so I gave him the profile of Mike Jeffrey and we talked about negotiating. I said, "Give him a two album deal and give him a lump sum. Give him 50 grand, he won't give you any shit." (laughing) I should have just told him I did A&R, right? I would have been working there. Well, what happened was instead I gave him Mike Jeffrey' home phone number — 'cos I had it from the Soft Machine.
So then, an hour later, Jack Nitzsche was there – may he rest in piece, he died a week or two ago. He came in with Brian Jones, and Mo said, "So, who's Jimi Hendrix?" – Jack told me this story ten years later – and Brian said, "Why, Mo? Why are you asking me about Jimi Hendrix?"
"I have inside information on how to sign him," Mo said.
And Brian Jones looked right at him and said, "I already respect you as a guy, but I'd respect you as a record innovator if you sign him.
And I had said to Mo, when he said, "Why should I sign Jimi Hendrix?" I said, "Mo, you signed me!"
He said, "Shit."
"And Jimi Hendrix is better than me for all kinds of reasons that I told you. If you're going to take a chance on Kim Fowley… (laughs) Come on, Mo! And obviously you're trying to get out of the Trini Lopez 'Lemon Tree', Frank Sinatra, Dean Martin: Dino, Desi & Billy thing and go on to get into new music. If you sign Jimi Hendrix, this is the artist that will attract other artists of the new musical movement worldwide."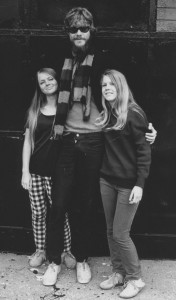 He was smart enough to test the theory on Brian Jones an hour later with Jack Nitzsche, who came by on a social call, and when he saw how Brian Jones got to think he then said to himself, I don't care what this fucker sounds like, I'll sign him, because a Rolling Stone gurgled and gasped about me being respected as an innovator.
And if you look back historically, this became the cornerstone of the complete change around of Warner Brothers and Reprise from a kind of movie-star-suckathon record company into a cutting edge record label: Black Sabbath, James Taylor, all this innovative crap, Van Dyke Parks – all that stuff came later. And I was there once again. Unlike Karl Engemann who thought I was a moron, Mo actually thought I was bright, but because I didn't have a Jewish manager sitting there saying, "Let this guy A&R for you in case this fucking Hendrix makes it, because he obviously has had hits before."
Jeff Wald said later at Capitol, "Kim miscast himself: he really is a great producer and songwriter now and then, but he's not an artist." And now, as a 61 year-old man, I see how my own personality got in the way of my talent. I wasn't really talented as a performer, even though I was good, but I was great as a strategist. I was really John Hammond Senior in disguise. But too bad.
So anyway, one day Mike Jeffrey knocks at the door of The House For the Homeless Groups and says, "Hey, Kim Fowley! They just gave me 56,000 bucks, Jimi signed with Reprise. I owe you. What do you want?"
"I want the back bedroom. I'm sleeping on the couch and Buddy Walters has the back bedroom."
He says, "What the fuck is a Buddy Walters?"
I said, "He does the light show for the West Coast Pop Art Experimental Band. Let's set up the light show and if you'd like the light show for Hendrix and the Animals you take this guy away with you tonight, and I could have the back bedroom."
And we set up the fuckin' light show, and if you ever saw the Hendrix light show or the Animals' light show, it was what the guys in San Francisco – the Family Dog and that crap; whatever it was that Bill Graham had – it really came from Hendrix and the Animals' light show and it came from the West Coast Pop Art, and that was Buddy Walters.
So what happened was, they loaded up all the light show shit in Mike Jeffrey' rent-a-car and they sped off into the night, leaving me the back bedroom.
It was like six or seven in the morning, that part of the morning when night turns to day, and I feel this weird sensation all over my body as I woke up in the room. And in the bed there was maggots – all under the back bedroom, the glorious back bedroom of the LWG studio.
I got maggots, and Mo Ostin and Mike Jeffrey got Jimi Hendrix. What did I get out of it? A bunch of maggots, and Jimi did my song. Jimi remembered and Jimi did my song, and I'd thank him if he was here.
In '67 I ran into Robert Wyatt again, and he said Jimi Hendrix had covered "Fluffy Turkeys" by Kim Fowley, 'cos I'd sent it to Robert and Robert had played it to Jimi. Jimi had sang it and played guitar and bass and Robert played drums, and it's in one of those mountains of unlocated tapes. You know Jimi left behind 1,200 boxes of tape with Eddie Kramer of unreleased stuff, and it's sitting there in the family house up in Seattle. Nobody knows what's on there, but on one of those tapes may be this song. Robert Wyatt has a book out, and in the book he has a page on it, but he has me as producer. I wasn't there, I think that he forgot, but at least he says it was cut.
And someday, if they can get that fucking thing out, you'll hear Jimi Hendrix doing my fucking song, and thank you, Jimi Hendrix. And maybe I'll be long dead and somebody will find it and they can have a good cry when they read this article, which will be on the Internet by then, and they'll read about the song and they'll think of the maggots and they'll know who Kim Fowley is.
ALIVE AND WELL AT THE LOVE-IN
The day I met Mo Ostin at Reprise when I came back to The House of the Homeless Groups was the very day – the famous night – they had the riot on Sunset Strip over by Pandora's Box. That was the night Stephen Stills got his tooth knocked out and he wrote "For What It's Worth." It was also the night Peter Fonda got arrested. And I was there in a suit with a fuckin' bow-tie on, and I had a short Long John Baldry haircut, because I thought that was the 'anti-hippie' – and of course that was too extreme. I was too ahead of myself to matter. I had an Ambrose Slade haircut and that was in '66 on the night of the riot on Sunset Strip. I was way ahead of the curve.
But that changed everything in Hollywood because that was the first time the tension (manifested itself). That was a real wake-up call, because suddenly we were all being edited by the media. At the same time, I started growing my hair back long again. It was late '66 and by then it was time to do the love-in. There were tons of famous jerk-offs. The Peanut Butter Conspiracy and all those kind of bands were playing the love-ins, and I was the Master of Ceremonies, because I was very clever. I learned how to perform in England, so I suddenly miraculously appeared in California as this really good guy on stage. I really knew how to work a crowd and get them all to come out in the morning and be a part of all the madness out there.
Around this time you made the Love Is Alive and Well album for Tower. Tell me about that.
That was done at The House For the Homeless Groups, which was LWG Studios. It was time for Kim Fowley to make a record and so I made one. It came out on Tower and I toured out on the record in the Eastern coast — I don't remember all the cities. I think I went Detroit to Cleveland to Philadelphia to Washington to Baltimore to Atlantic City pier to probably New York.
So your idea behind the album was…
To cash in on the love-ins.
So it was a blatant kind of cash-in idea?
It's always a blatant cash-in with me! I do this for the money. I don't do this for fun or for art!
Did you get an advance from Tower to do this thing?
A horrible advance. We made the record for $5 and I think they gave us $10. So we got some cheeseburgers and that was it. It was a tiny budget and we did the record in five minutes and it isn't very good… Oh, you probably like it!
Well, there's some good songs on there: "Reincarnation," "Me"…
"Reincarnation" is the Seeds song that they never recorded.
Exactly!
Yeah, I mean, looking at it now, it's totally brilliant. At the time it was just another stupid record by a stupid guy on a stupid label, y'know? Although Tower did have some good records. Standells in particular I think were the big noise there.
Did you use members of the West Coast Pop Art on the album?
Members of all those groups – the names, the legendary guys are all on there.
Obviously Michael Lloyd… Is Jimmy Greenspoon on there, too?
Yeah, and Danny Belsky's on there. I can't remember anybody else, but whoever was around at the time was on it.
What about the photo session for the cover? Where was that done?
Griffith Park, right before a love-in. Everybody was stoned on acid but me.
You also did productions with the Laughing Wind and Boystown around this time. Were they all done at the LWG studio?
Yes, they were. In the studio we also recorded Lowell George (with the Factory). The Fraternity of Man used to come over and play. I sang with them. Their singer was good on tape, but he didn't deliver live, but I did, so I was kind of the Bob Hite of the group and he was the Al Wilson of the group. So that happened, and I was also doing some Zappa shows with the Mothers of Invention. I was also the guy who did the love-ins every weekend. We'd get up at four in the morning or so, get there as the sun was coming up at six or seven, and go all the way until the following two in the morning, have sex under the stage. I was the MC, and girls would say "Fuck me." I'd say, "Sure." Bands would be playing; I'd be under the stage. Pretty weird. Many a bass drum was just pounding away as I was fucking smelly hippie pussy circa 1967. It was a good time.
But one day it was all over, because the guy who rented the facilities didn't realize what a recording studio was, what the House For the Homeless Groups had turned into — we didn't call it that, but it was called that and people could always get something to eat over there and a place to sleep. So one day it was over, and they chucked everybody out and they went their separate ways.
ST JOHN GREEN: DRIPPING WITH DARKNESS
The last group out of The House of the Homeless Groups was St John's Green. That St John Green record is astounding! If Badfinger was a miniature Beatles, then this was a miniature Doors. It was similar, but not identical.
Has that been reissued yet?
No! And it goes for 400 bucks. Everywhere you go it's $400 for the sealed album. It was #1 in Jacksonville, Florida forever and that was it, but what a record! I have people come up to me and cry and stuff when I go to Europe. They cry and they start shaking and stuff. That's the way people respond to that record. It's been bootlegged and stuff.
So that record was done at LWG?
It was on a Michael Curb label, Forward Records. It was rehearsed at LWG, then Michael got the studio that Davie Allen & the Arrows used, next to a theater in Hollywood, and we used that place. It was a brilliant record. Brilliant.
Did that band play out a lot?
Oh, they were the house band at the Topanga Canyon Corral before Black Oak Arkansas, and the lead singer was such a tortured… What's the name of the guy in Joy Division?
Ian Curtis.
He was like that. In between sets he threw up blood on a cot. He lay on the cot and he puked blood. He had bad lungs and he chain-smoked. Then he would go up on stage and give this performance and the all the groupies were madly in love with him, and then he'd go back to the cot and puke more blood. It was like Garbo in Camille. His name was Ed. Everybody wanted to fuck him. He never died. The fucking guy stopped singing, he stopped smoking, he gained weight and he's still around. I saw him ten years ago and he looked like his own dad. He didn't die at all. He was tragic and near death in the band, and as soon as the band stopped he got healthy and stopped smoking, I guess. Ed Bissot. I mean, what a genius. This fucking guy was Jim Morrison and Leon Russell – remember when Leon Russell was young and did "Tightrope" and Mad Dogs? He had the stage presence of Morrison and a young Leon. The band played as tight as Vanilla Fudge, minus the fucking bubblegum. What a band! And dripping with darkness. Every heroin addict and gun dealer and radical black person from Venice to Malibu and Hollywood would all come to prowl and just worship this guy.
I thought I had a hit, but then the record went nowhere. You know why? It was right before the Chicago riots, when Humphrey was running for President. It was right around that time and things changed. Radio wouldn't play radical shit for a while, and this was all radical. It was all about death and drugs and sex. The best song on there was "One Room Cemetery," which I wrote all by myself, where I describe what it was like being Kim Fowley. In fact, I live in a "one room cemetery" now. I'm always living in a one-bedroom apartment; I'm living like a Buddhist monk somewhere. And this guy captured the whole bleakness, but as a Jim Morrison replica. That's one of the great, lost records. It's not lost, it's out there. Somebody will reissue it someday and people will start crying and jacking off and smoking dope to it. It's a great record. There's only a handful of records that I've made that are great.
'FOOD FUCKING' AND OTHER GOOD CLEAN FUN
I ended up moving to a gas station apartment on the corner of Doheny and Sunset, an apartment above a garage next to gas station. And that's where I wrote the fabulous Outrageous and Good Clean Fun and got laid many nights, many afternoons, many mornings. By then people were sleeping on Sunset Boulevard. It was just like Woodstock on a Riot on Sunset Strip factory level. Everything you would think about was going on, and it was a great time to be in your twenties and fuck without a rubber – no AIDS, no herpes, no responsibility, no need to have credit cards, no need to have a sports car, no need to buy girls lips, tits and houses. Everybody was getting back at their parents by fucking you and your friends, basically, in dirty rooms up and down Sunset. It was quite a wonderful time to be a derelict – a rock'n'roll derelict, which I had no trouble adjusting to that reality.
What were you living on at the time? Were you still getting royalties?
Food fucking. I think the royalties had dried up by then. That's another discussion, but basically the record industry is not a pension-orientated business. It's either ignorance or dishonesty or both. No matter how many lawyers you have and how many accountants you have and how many threats are made back and forth, most people don't pay other people what they deserve or actually earn, so there's always been this conflict with notoriety vs net income. But then when you're in your twenties and it's the height of the hippie movement, money wasn't an issue because you didn't have expenses. I had a theory then, that if a girl knocked on my door [and said] "I wanna fuck you." "Then you better take me to the store. And if you want me to throw a good fuck then you better get me some good food, and while you're at it, if you don't want me to smell too bad you better buy me some shampoo and razors and other healthcare products."
And of course, if you're fucking four or five times a day, you're going to the store and eating steak, and you're getting these girls to cook and clean, and pretty soon you're living Paul McCartney's lifestyle in your garage, because you've got shoulder-length hair and they live in the suburbs and you're a rock'n'roll guy and you're at the love-ins and you fuck 'em and they pay. It's called prostitution in some quarters, but they'd call me a "kept man" in old Somerset Maugham literature. But we all did that and I think it's still going on in LA and every other place. So that's how you live.
There was a woman down the street. I was 28 and looked about 22, and she was about 30 and looked about 25, and she was kept by an older man and she used to drive me around in the car he bought. Then I had my own women bringing me around and I'd keep 'em fighting each other. As a matter of fact, around '69 Peter Tork and the woman with sunglasses he lived with – last name was Stewart, I forgot her first name (Reine Stewart – MS) – had gone to India and met a food fuck girl that I'd allegedly food-fucked, who had bought me groceries and claimed to have come to India to have the Kim Fowley baby. It would be like Gandhi, she thought. It was either my child or the actual lead singer, pre-David Clayton-Thomas, who sang the Eric Andersen song "Violets of Dawn." Well, that guy, he might have fucked the same bitch, too – or maybe it's a two-headed dog, we don't know.
But anyway, that was the kind of activity that was going on, and by then it was '68 and Outrageous came out of that.
How did you get the deal with Imperial? Because you did three albums in that period.
I had gone out to the Renaissance Pleasure Faire in hippie garb like Brian Jones wore at Monterey – like that kaftan type of thing – and I was sitting in the dirt drawing pictures with a twig to a big-titted girl. Then Bud Dain of Imperial Records came up and said, "You used to be big in the business, what are you doing?"
"I'm drawing a picture with a stick in the sand, but I can still do Jewish and Mafia business – are you offering me something?"
"You're authentic!"
"Yeah, and I can still find songs and get drum sounds."
"Come to the office."
Well, I went to the office in a suit the next day and I said, "What do you want?"
They said, "Well, we're a little behind on this long-hair shit."
I said, "Well, what do you want?"
He said, "Do you want to be an artist here?"
I said, "Sure."
And I made three albums for them, because I had the right hair, y'know? I kept in contact with everybody, and so I knew everybody and knew who everybody was and what their prices were. The first album, Born to Be Wild, was the instrumental album, which was supposed to be the keyboard version of the Ventures. The second album was the screaming Outrageous, and then the third one was the "Zappaesque/Captain Beefheart," according to Newsweek, Good Clean Fun. One charted in Billboard – which was the middle one, Outrageous; the music was later covered by Sonic Youth, the song "Bubblegum", and others have covered it or attempted to cover it. It was pretty interesting.
I went from that to doing production work at World Pacific, I did Elfstone…
What is Elfstone?
What?! Man, that's a very collectable record! People send me emails about it. Like Chad & Jeremy from Louisiana. Songs: "Beat the Clock", we covered the version by the Strangeloves, and then the other song that everybody smokes dope to is "Louisiana Teardrops" – '68-'69, somewhere in there.
And then I produced Kathy Rich, Buddy Rich's daughter doing "Paper Tiger" by John D Loudermilk, who wrote "Tobacco Road", among other things. Guess who the backing group was? St John Green and members of Bread all together in the studio! (laughs)
Then I did some other crap for World Pacific; I forgot what it was now. And then, as an A&R guy I brought Alice Cooper in and I recommended Bette Midler, and I recommended Malico Studios (R&B studio in Jackson, Mississippi – MS) to give them a production deal. But they got confused, because is this guy the hippie drawing the pictures with a stick in the sand, or is this a businessman? BOTH! And I would bring dirty girls down to their office with no underwear on, sitting around. I had all my guys driving me around, and I was still food fucking, but I was getting paid by Imperial/Liberty and World Pacific Records to do various consulting, artist and production work.
And this was all when you were still living in that little apartment over the garage?
I think, yeah. I got kicked out eventually for having too many parties or something and I moved to another little apartment. There was so many little rooms. I think it was Johnny Rivers or somebody who once said they could make up their own movie map of Hollywood by all the rooms where they'd slept on someone's floor. It's hard to remember in which descending order of garbage cans I lived in. Who knows?
By then it was '69 and that was still during the love-ins and I was a popular guy at a certain gutter level. I had felt betrayed by the music business from '59 to '64 because I was behind Phil Spector. He was ahead of me in terms of he had his first hit with "To Know Him is to Love Him" in '58; I didn't have my first hit until "Alley Oop" in '60, so I was running behind by a year and a half or so, and by the time I hit my stride with "Popsicles and Icicles" I'd ploughed right into the middle of the British Invasion. I talked about '64 and '66, when I was commuting over to Britain to play the real commuter producer/songwriter thing, and occasional artist. Then when I came back to LA that didn't translate, because when you're competing with the Beatles – who at the time were under 30 years of age – and the Stones and the Byrds and Dylan, various interesting records I made with members of Slade or whoever they were, just didn't count.
THE MORMON BUBBLEGUM RIOT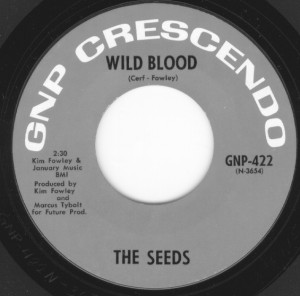 Somewhere in the middle of all this, I produced the Seeds. We did three songs; two they released ("Wild Blood"/"Falling Off the Edge of My Mind"  – GNP 422, 1968), one is lost: "Shock Wave", which was about sitting on an electric chair and having sex on an electric chair and fucking with weird things in your head and being wired up.
Was that one something you wrote?
Yes, with Marty Cerf, who I wrote "Bubblegum" with. The bass player had left the band by then [sic], so we cut that record with Jerry Scheff, who was playing bass with Elvis and the Doors – he was on the last Doors album, I think, or one of the last Doors albums. That record did what it did. "Falling Off the Edge of My Mind" was a hit in San Diego; it was #10 somewhere down there.
Was Sky starting to lose it somewhat by then?
Well, that was his last record on GNP Crescendo, but they were good! I mean, we made a good record, but his time had kind of passed.
I forgot to mention, "Bubblegum" was a Top 5 record in Salt Lake City, and I went up there with a hastily thrown together band ad Warren Zevon was the lead guitarist. We shocked everybody. They thought I was Jim Morrison. They'd never seen him and they said, "You're not Jim Morrison are you?" "No." We had a riot at the gig and everything and they cut the tires of the station wagon, a rent-a-car, and all that stuff.
The riot was caused by your performance?
Yeah. I'm wonderful on stage. I'm better than you are, probably.
So how did the riot go down?
A Mormon girl… I had forgotten the words to "Bubblegum" and she was mouthing it, so I brought her up onstage and she sang a breathy, X-rated version, and her brothers didn't like her being exploited, so they jumped onstage to fight me, and I beat them up with the microphone. It was the days of the microphone with the cement bottom. I got that across the guy's chest plate, and I got another guy's ribs, and I got somebody's throat box — because I'd been in the Army and the Airforce and had three and a half years of self-defense training and judo and stuff, so I used it. They probably to this day carry the scars, and she's probably an old woman who talks about it every Christmas.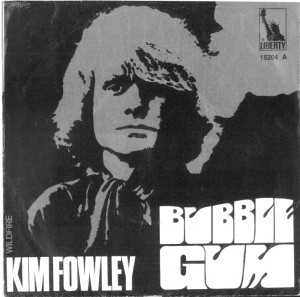 So at that point, basically a riot broke out.
Yeah, everybody started fighting and the Mormon elders, who were down there to make sure it wasn't pornographic, were screaming and they pulled the plug.
Who slashed the tires?
I don't know. Somebody. I was on stage beating up guys!
How did you get out of there?
We walked out, because we're men. We drove down the highway until the car ran out, and then the cops came and rescued us and took us to the emergency room. We had one guy hurt himself as he tried to change the tire, as opposed to fighting. Then we went back to Los Angeles the next morning and that was it.
Did you manage to parlay that into any kind of publicity at all?
No, because it paled against Morrison exposing himself around that time (the notorious 'Miami incident' – MS) — maybe it was '69 by then.
DANDELION WILL MAKE YOU WHINE
Somewhere along the way, in '69, I cut Gene Vincent, which David Anderle – Mr Smug – decided that we wouldn't record in the south – where Gene should have made records, and where we would've made a great one – instead we'd have to do it at fucking artsy-fartsy Elektra recording studio on La Cienega, across from Jim Morrison's wife's door. She thought so ill of the place she went and drove her truck into the front door of Elektra to protest their handling of him.
We went in there, and one day when we were doing "Sexy Ways" on the album – a song written by Hank Ballard of Hank Ballard & the Midnighters – Paul Rothchild and the drummer and some other Doors member — it might have been the guitarist — with their blonde surfer girlfriends, came in uninvited. Gene said, "Who's there?"
I said, "Two Doors and a manager and girlfriends."
"They're not invited. They have no manners, no respect. Is the guy in the leather pants with them? No, he'd know better. I have a gun in my boot. I will pull out the gun and I will shoot through the window and kill these guys if they don't get the fuck out of my studio!"
And then he said… Linda Ronstadt was our food runner. She had called up and invited herself down, "Can I please run for food and be a production assistant, because I want to study this guy."
Gene said, "Linda Ronstadt is more rock'n'roll than the Doors!"
And everyone went, "Yeah!" And that really made the Doors feel stupid, so they left with Paul Rothchild into the night.
The only thing good about that studio was that John Sebastian had a great Newfoundland dog, some kind of monster that used to walk around there. It was a great dog, and he didn't piss and shit, and they allowed him to patrol the studio. So it was fun to see a giant dog in a recording studio that was full of incense and Donovan kind of decor. You can't make rock'n'roll in those kind of places.
What kind of shape was Gene Vincent in at this point?
Facing death. I thought he was 50 years old, and he was only four years older than I was! I was 29 and a half, pushing 30, and he looked 50. He was bloated and he was in pain — because of the morphine, because of the leg and all.
John Peel basically was too cheap to give us a real recording budget and so none of us ever got royalties. The record's been reissued ten different times and licensed and re-released and re-released, and of course I never got royalties and neither did his widow.
So who's making money off that album?
John Peel, King of Men, who decided to mess with me when I made a record with Teenage Fanclub, which was the title song of the Reading triple-box CD, which everybody that went to Reading in '95 got. I was supposed to go on stage with Teenage Fanclub to sing it, and the manager of Teenage Fanclub called me up in Ireland, where I was then living, and said, "Look, John Peel refuses to go on stage if you're on stage and will not introduce you nor Teenage Fanclub. We don't want to get blackballed by him, so would you please not come." I felt crushed because why? Because I never got royalties on Gene Vincent albums?
There was ill feeling on the Vincent thing still?
He said in Mojo that I had almost bankrupted the company (Dandelion Records). I had made a whopping $5,000 in a production fee, and I don't see how you can bankrupt an Elektra distributed and financed record company by giving someone five grand to produce a record on budget, and, by the way, no royalties are ever paid. Come on! But he's a fuddy-duddy English guy who failed as a record company and he might as well blame somebody who he didn't think he'd ever see again. And of course I would have insulted him and he would have insulted me and I would've beaten the shit out of him. He's not in as good a shape as I'm in and that'd be the end of him, y'know? (laughs)
THE SIMPLE SECRET OF ROCK'N'ROLL
So the next thing that happened was the 1969 Toronto Rock Festival, right?
Right. That happened right at the same time, because I was contacted to be the MC, because of my credibility as the guy at the love-in. The love-in MC was eligible to be the MC at this rock festival, and their concept was a rock'n'roll revival, which I always thought was stupid, but I was being paid four grand, so why not? Then I was up there and they'd barely sold 700 tickets, so they came to me and said, "Look, come up with a brainstorm."
And the brainstorm I came up with was "Get a Beatle." Which one? Well, the one who loves rock'n'roll, John Lennon, and invite him to come up there and sit like a member of royalty with Yoko in a box, and then he'll wanna jam. He'll fall for the trap and he'll show up. I figured he'd wanna play; the Beatles were breaking up and he might wanna try performing.
And I guessed right because that's what happened. He put together the Plastic One Band and showed up and did that album (Live Peace in Toronto) which is gold hanging on my wall. It said, "Get your matches ready. The Plastic Ono Band" and then John Lennon comes down and Eric Clapton, and John says "blah-blah" and goes right into "Money", the old Barrett Strong hit. At the end of it I fell off the stage drunk — "Kim, you're always on the wrong mic!" – and off I run – that's on the album, the vinyl record end.
Then the next act on were the Doors. Too bad someone didn't photograph John Lennon and Jim Morrison together. You never think about those guys standing on the same stage together. Think about that for a poster, the two of them. Chuck Berry decided that he would jump on stage [with the Doors] and Jim Morrison had to stop the show and say, "Chuck, you never let kids jam with you, so I'm not gonna let you jam with me and my band. Get off my stage. Be nicer to young musicians and this won't happen again!" And then they continued and Chuck Berry was admonished for not ever jamming with everybody.
So he just left with his tail between his legs, presumably.
He did. It was quite a time and that was that. By then it was the fall of '69 and I was ready to go onto the next adventure.
One thing you mentioned, if I could backtrack to Toronto for a second, is that you had a conversation backstage with Lennon about the Beatles?
It was the next day in the rent-a-house of the owner of Eaton's department stores and who financed the whole thing. Eric Clapton said, "John, Yoko, Kim's here!"
And Lennon said, "Fowley" — not Kim Carnes, not Novak, but Fowley. So in the world of Kims there was only one in John Lennon's life and it was Kim Fowley. Well, I'd met him two other times anyway, once with Pet Sounds (see earlier in story) and I also met him in '64 with the rest of the Beatles and PJ Proby and I were hanging out at the Adlib Club. So this was the third time I'd ran into him.
"Hey John."
"Hey Kim. Thank you very much for introducing me last night. I was very…" — not mortified but uncomfortable up there — a word between mortified and uncomfortable that explained the first time he ever been in any other band but the Beatles or a derivative of the Beatles – Johnny & the Moondogs or whatever – and suddenly to go on stage without 'those guys' must have been really something. We talked about how that worked, and the matches and cigarette lighters and light illuminating darkness and that took us into religious pageantry and blah-blah-blah.
And then I said, "Let me ask you a question." Because I had to ask the question. I had asked the same question to Bob Dylan: "What is your secret?" In the '60s I would ask everybody I met what their gimmick was, because I wanted to know. And I was a guy who had enough records by then that I could ask the question, as opposed to a version of you asking the question. "So, John, what was the secret of the Beatles?"
He said, "Very easy. May I illustrate it with a song? You ever hear 'Why Don't We Do It In the Road' by the Beatles?"
"Yeah, I've heard it."
"That was our message to Canned Heat, because we didn't think they had enough humor, so it was basically taking the idea of a Canned Heat song and doing it with more humor." And he said, "The Beatles stopped being a group when we stopped trying to upgrade and rewrite and reinterpret and reinvent our favorite records of the moment."
What a great answer! That answer was never given in any of all the books I've heard about. The wives are blamed, the death of Brian Epstein is blamed, but no one ever says, "All we were ever doing was listening to records and taking them to the next level, and when we stopped listening to music and making it better we stopped being a group." In so many words, that is what he said. And that was his answer and there was no more discussion, because John Lennon in the three times I met him was as quiet a person as John Entwistle is on stage and in public. This is a quiet guy. Lyrically he was a wild, impassioned guy, but in public he was a John Entwistle non-personality guy. Very quietly spoken.
And the other quiet guy was Bob Dylan, and when I met Bob Dylan and asked, "So what's the story here?" He said, "I ask questions and tell stories and that's it." OK. So the thing about Lennon and Dylan is they had one sentence answers.
I asked Brian Wilson. Back in '63 he was using Gold Star and I was doing the Murmaids there, and one day he came in the studio. I said, "Hi. Let me ask you a question. What's your gimmick?"
He said, "Very easy. Twelve months a year. I write about the calendar."
"What about it?"
"Nine months of school and three months of the beach. (laughs) So you got kids in school nine months and then the rest of the time they're having fun. That's it!"
So I said, "OK!" So that's Brian's answer.
You got Dylan's answer, you got Lennon's answer, and all those other assholes who read your magazine, they bleed for pages and pages and pages and wonder and ponder and do it all wrong. And the guys that they all worship, these guys tell you in one sentence what they were doing. One guy was updating his record collection. One guy was asking questions and telling stories. And one guy was writing about school and the beach. Wow. How come all the idiots who make those horrible seven-inch revival singles no one's gonna play on record players they don't own anymore, why don't they know this answer? Because… none of them were at the beginning when all this was created. It had to be a simple idea. As Danny Hutton said to me when we first heard the Beatles "From Me to You" or "Please Please Me" — one of those Vee Jay singles — in '63 on the way to the beach: "That's the Everly Brothers with a third harmony part." Well said.
ROCK'N'ROLL: THE TRAGEDY AND THE HOPE
Where we are now? By the time this article is released it'll be 2001. Thirty-five years later, almost 40 years later, we're still talking about it – the '60s – for a reason. The sentiments of this interview cannot be found by turning on your radio or your television or your Internet or going to swap meets or record stores or anywhere else. It's like when Alan McGee (Creation Records) called me up one day crying in Hollywood.
He says, "Where's this place gone? I'm at the place where the Doors' recording studio was. It's now a parking lot. All the landmarks that are making rock'n'roll literature or in the lyrics of my favorite songs are parking lots and mini-malls! What did you guys do? Tear down your past?"
"Yes."
And using that as a rule of thumb, the record industry tore down teenage culture in a rock'n'roll sense and it no longer exists. And the only place it does exist is in a magazine like the one you are reading, or on reissues or in documentaries.
Here's the tragedy and here's the hope. There are still rock'n'roll bands and there are still rock'n'roll dreamers and there are still rock'n'roll stars and heroes – they're harder to find than ever before, but they're still out there. But the people reading this magazine and going to revival shows and reissuing this and that don't think it's there anymore, so they don't support it and they don't look for it. Granted some of the rock'n'roll has changed. It's a different attitude. Maybe the amps are different. Maybe the recording studios are different. Maybe the haircuts are different — but it's still rock'n'roll.
People might say, "Well, there's no more Knickerbockers, there's no more Count Five and there's no more Hombres, and there's no more Standells out there."
Yeah, but there may be a bunch of people who can give you the same emotional feeling if you spent the time on a Tuesday night to go to the clubs and hear music, you'll see. It's still there. You have to find it again, because you can only recycle these stories so many times; you can only reissue these songs so many times and eventually everybody's gonna have these records in their homes. You're going to have all the versions of all this stuff on bootlegs and tape and vinyl. After a while though, you're kid's gonna eat them, you're dog's gonna shit on them and your second wife will throw them out. So why don't you guys go form your own bands, or why don't you go find some and then you'll find some dirty bitches and get laid and you'll have a good time.
It's still there. It's not in fashion. It's very different from mine, but it's still out there. It may not be what you think rock'n'roll is, but it tells you things about what it's like, and it's a natural extension of the past.
Now, Kim Fowley's final morality observation: People who made records from the late '50s all the way up to an hour ago never get paid 100% of what they do. This isn't like the sports business when there's a million sports agents with a ten-year-old boy seven-feet tall, putting up with lawyers and accountants talking with his family at the trailer park. With rock'n'roll or pop music or rock music continually it's the outcasts who are illiterate and uneducated who become the intellectual property of other people, by design or accident. We don't have unions in rock'n'roll – yeah, there's a Musicians' Union but there isn't a Songwriters' and Dreamers' Union. There's no protection and most people – everybody from the Beatles to Elvis to me to anybody else you can name – nobody's ever collected 100% of what we were due. There's all kinds of reasons, but no one believed it or no one was interested, or (there are) creative ways of not paying people. Basically, some of these guys that you write about in your magazine didn't continue in the industry because they were devastated by not being recognized or not being paid, or not being given any courtesy or any consideration.
Yes, there were horrible tiny labels in the old days that screwed everybody, and yes, there are horrible tiny labels now that are worse than they were 30 or 40 years ago. Today labels use dishonesty and ignorance to destroy rock'n'roll, and everybody always blames the major labels, and I'll tell you one thing as a guy whose been chasing royalties since 1959 – the major companies still pay. It's OK to. The tiny labels who claim to be your friends, they don't pay at all, and stupidity and dishonesty are the reasons they don't pay. They're either too stupid to sell enough records so you can get paid, or they sell significant amounts and choose not to pay. So there's still a whole lot of crap going on that should make you want to explode the ugly process. That's why my new record's on the Internet, because I gave up trying to find a small label that will pay royalties to me for my new one.
"What's Kim Fowley doing now?" Duh! www.kimfowley.net – playing current stuff, and I have highlights on my website. And my previous stuff, I have bits and pieces up there from all the stuff I've done, along with a discography. However, pictures records, unreleased stuff – I had saved everything and sent it to Glenn A Baker in Australia for a book that never materialized. So I don't know where very much of it is. I don't have my past. My past is lost somewhere in Australia in the last 15 years. What's on my website is what I was able to retrieve and remember. If any of you out there can help me remember by sending me copies of records I remember making, I'd appreciate it.
The next thing is: Let's talk about my death. Does everybody want to hear that?
Do you really wanna talk about your death? (laughs)
Yeah, come on, you're talking to a man who's 61 years old.
Well, you could live another 30 or 40 years!
I've been dead for a long time. Hopefully Kim Fowley's death will be after a nice dinner, in a room with clean sheets, and I'll see all of you within the next 100 years. I'll probably end up in Hell because I like dirty women and I think Heaven will be the Osmonds and Pat Boone, and I don't think I'd like it because the music won't be any good and I probably couldn't get up there. So I think Hell will have better music and I think I'm doomed to be there. If so, all you people who loved the devil's music all these years, I'm sure we'll see you there. What else can you say about that?
As far as what regrets do I have? I should've been meaner. (laughs)
And what do I like best about my life? Because I could extend that great summer after high school, when you graduate from high school and you're the cool guy in your neighborhood, ad you buy everybody beer – you're too young to buy beer, but because you look older. And then you have a great time at night because you're a graduating senior, and then the following September you have to go work in a factory or to a college or the Army or something, or a shitty job, and you're never the golden guy or girl ever again. That's the last time you're young and beautiful. And of course I never graduated in my class from high school. I was in the Army, where I was thrown for stealing liquor and selling it to the people that were younger than me in my neighborhood. So I never got that last summer, I was busy doing that Army shit, so instead it's something I've been doing for 41 or 42 years since.
Am I rich or poor? Oh, I'm rich. Am I a nice guy? I'm the nicest guy in the world. Am I an asshole? I'm the biggest asshole in the world. Am I a piece of shit? The best, yeah. But what do I have that nobody else has? I've sold 102 million records, ladies and gentleman and those who are unsure: 56 gold, 26 platinum. I have over 227,000 websites, if you have enough time and search engines to find them. And I've outlasted all my fuckin' piece of shit, I know every one of you by name, enemies. And when am I going to get my revenge on all of you? When you've forgotten my name and what I look like. On the happiest day of your life I'll show up and rain on your parade. Why? Because rock'n'roll never forgets. End of interview.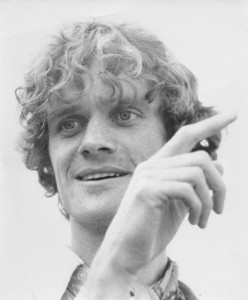 ---