Featured

News

By Jay Dobis Nejat Toksoy, the lead singer of one of the top rock bands in Turkey in the '60s, Mavi Işiklar (1966-70), died on Tuesday, July 9, 2019, after a lengthy stay in hospital d

Featured

Articles

By Harvey Kubernik February 3, 2019 is the 60th anniversary of tragic airplane crash that subsequently became known as "The Day the Music Died," sadly referenced in Don McLean's so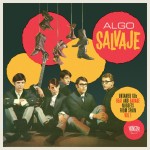 As the year drew to its close, we asked our writers to submit a list of their personal favorite reissues and such for 2014. Against all odds, some of them managed to fight through the fog and fug of the holidays and complete the assignment. Here's what they came up with…
Mike Stax (Editor)
Favorite single artist reissues:
The Bonniwell Music Machine – S/T (Big Beat) 2-CD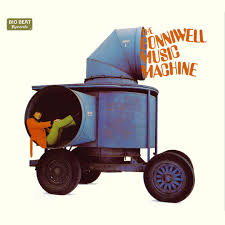 The definitive collection of the second-phase Music Machine. The Bonniwell Music Machine album expanded to include all of the contemporaneous non-LP singles, along with a trove of demos, outtakes and alternate mixes. Expertly compiled and annotated by Alec Palao, who also was responsible for…
The Seeds – Singles A's & B's 1965-1970 (Big Beat/GNP-Crescendo) CD
Big Beat's comprehensive reissue series of the Seeds' catalog concludes with this great collection of all of the band's singles, from 1965's plaintive "Can't See to Make You Mine" to 1970's gut-wrenching "Did He Die." Alec Palao's detailed liner notes spanning this entire series also serve as the ultimate Seeds biography, shining light on every facet of their story, including special attention to all of their recording sessions.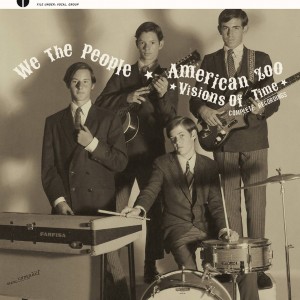 We the People/American Zoo – Visions of Time (Guerssen, Spain) LP/CD/DL
Not to be confused with the well-known Florida band, this edition of We the People were based in LA and released a handful of singles under that name and as American Zoo. We the People/American Zoo resided in that shadow-shrouded corner of the '60s garage band universe where brooding teenagers spent long, solitary hours listening to Byrds and Bob Dylan records and were duly moved to write somber, soul-searching minor key songs with titles like "Feelings of My Emptiness," "Back Street Thoughts" and "Who Am I?" It's an intoxicating recipe when it's done right, and American Zoo did it right. A class package from the Guerssen label including informative liners by Gray Newell.
---
FLYING SAUCERS ROCK'N'ROLL: Conversations with Unjustly Obscure Rock'n'Soul Eccentrics edited by Jake Austen (Duke University Press, US; 2011; 282 pages)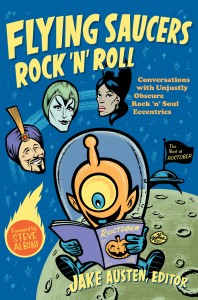 For the past couple of decades, Jake Austen and his ragtag team at Roctober have been engaged in some truly outstanding work in the field of rock'n'roll writing and research. If for some reason you've missed one—or any—of the almost 50 issues they've put out in that time, you could do a lot worse than pick up this book which compiles some of their most memorable interviews.
Roctober's coverage has always been all over the map, taking in '50s rockabilly, country, vintage soul, R&B, blues and funk, '60s garage rock, '70s and '80s punk rock and new wave, heavy metal, and a range of unclassifiable species that might be loosely defined as novelty acts. A cross section of those styles are represented in the ten meaty interviews selected here, which include career-spanning conversations with Sam the Sham, David Allan Coe, Sugar Pie DeSanto, Oscar Brown Jr, the Fast, and the Good Rats.
Among the highlights are Ken Burke's lengthy and absorbing chat with Sun rockabilly giant Billy Lee Riley, Jonathan Polettia's disturbing voyage into the dark world of Hollywood glam weirdoes Zolar X, and a wonderful chat with the late, great Claude Trenier by a team of Roctoberists headed up by John Battles.
Each chapter is headed up by artwork by King Merinuk, illustrated with rare photos, and features a brief update on each artist. In several cases, the update turns out to be an obituary, a stark, poignant reminder of just how important it is to document the personal stories of these rock'n'soul innovators and eccentrics. (Mike Stax)
From UGLY THINGS #32 (Fall/Winter 2011)
---
WILD ABOUT YOU! The Sixties Beat Explosion in Australia and New Zealand by Ian D Marks and Ian McIntyre (Verse Chorus Press, US; 2010; 352 pages)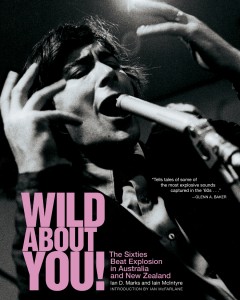 For decades I was fascinated by, but short on information about, the ephemeral Australian band the Black Diamonds, ever since I somehow snagged a copy of their mind-boggling, double-sided classic 45, "See the Way"/"I Want, Need, Love You" in an auction. Then last year I stumbled on a bootleg DVD containing actual videos of both songs, set amid crashing waves. And now there's an entire chapter on the small-town New South Wales band in this gem of a book. (Now if I could get hold of the Diamonds' second single…)
The book's subtitle pinpoints its subject matter, which it surveys in 35 chapters on 35 bands. First-hand recollections from band members are the rule, with expert authorial interjections to provide context, so you get not only a musical chronicle but a cultural immersion—even more valuable for readers who didn't grow up in '60s Oz or NZ and know little about the youth cults, official harassment, and showbiz exploitation that challenged the bands.
Not every antipodean '60s band of note is covered; omissions, such as Larry's Rebels or MPD Ltd, lean a little toward the pop side. A few of the acts in the book achieved homeland pop success—the Easybeats, the Twilights, the Masters Apprentices, Ray Columbus. But most of the others—the Throb, the Bitter Lemons, the Mystrys, and the Others themselves—struggled briefly, left a record or two, and dissolved.
This handsome paperback, replete with terrific photos, discographies, and listings for anthologies containing the records discussed, makes a fitting memorial for these undersung heroes and is indispensable for anyone with an interest in one of the planet's most exciting '60s scenes. (Ken Barnes)
From UGLY THINGS #32 (Fall/Winter 2011)
---