Featured

News

By Harvey Kubernik Keith Moon, the drummer of the Who and I in 1975 did an interview for the now defunct Melody Maker at the Laurel Canyon home of his manager, Skip Taylor, the record pro

Featured

Articles

By Harvey Kubernik Keith Moon, the drummer of the Who and I in 1975 did an interview for the now defunct Melody Maker at the Laurel Canyon home of his manager, Skip Taylor, the record pro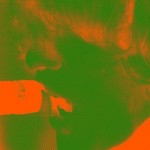 (Jegrfa Productions/Moiras, Hungary) LP
Omega was one of Hungary's most successful groups in the '60s and '70s. In fact, they're still together, celebrating their 50th anniversary this year. This limited edition LP rounds up some of the very best obscure tracks from what is now considered Omega's 'classic' period, 1968-70. Their progressive beat sound has a dark, epic feel, characterized by dramatic vocals, keyboard-dominated arrangements, and the type of cerebral, poetic lyrics that could only derive from living in an oppressed Eastern European country. "One day the sun / too tired to shine / Slept in the deep, green somber lake / And in the darkness the world did ail"—that sort of thing.
Several of the tracks here are superior English language versions of songs from their second (and best) album, 10,000 Lepes, including the superb "Petroleum Lantern" with its bouncy, upbeat groove and bluesy harmonica fills, the powerfully-charged ballad "Pearls in Her Hair," and the title track, "Ten Thousand Paces," a tense, drama-laden epic full of moaning Gregorian voices, and some manic, panicked guitar scribbling. Even better is "The Prodigal Son" (not the Beggars Banquet song), a thumping rocker with a killer fuzz guitar riff, blaring gladiator trumpets, and an uber-anguished banshee vocal.
The 1970 single "Dead Are the Flowers" has an attractive pop-psych arrangement, while the previously unreleased "Varakozni Jo" (one of the few Hungarian-sung numbers) is highlighted by some lovely, bendy guitar work. Meanwhile, "Vigyazz, Vigyazz ram" is a previously unreleased vocal version of a song from their '68 debut album, Omega Red Star, its wailing Hammond and slightly hysterical vocal bringing to mind the Crazy World of Arthur Brown.
The set comes in a colorful psychedelic gatefold sleeve and includes a large foldout poster with photos, liner notes and all the lyrics (in English). It's a splendid way to make the acquaintance of one of Eastern Europe's most inventive and fascinating bands. (MS)
More info: http://moiras.somoskiado.hu/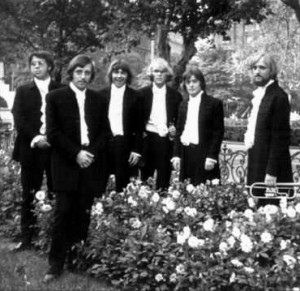 ---