Featured

News

By Harvey Kubernik   RCA/Legacy Recordings, the catalog division of Sony Music Entertainment released the Elvis On Tour box set, a newly-compiled 50th anniversary celebration of Presley's monumenta

Featured

Articles

By Harvey Kubernik   Jack Kerouac was a leading prose stylist of the beat movement in literature, author of On the Road, The Dharma Bums, and many other celebrated works. On December 9, 2022, Real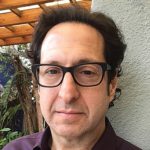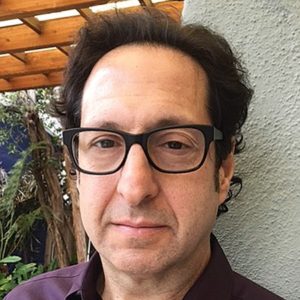 By Harvey Kubernik
I am so deeply saddened by the death of Gary Stewart, a veteran music and recording executive who had a lifelong devotion of service to the music in any capacity he held, starting out at Rhino Records (later Rhino Entertainment, where he became senior VP of A&R) and later at Apple iTunes.
In 1976 I first met Gary when he was a student at Cal State Northridge. He politely asked to use my name as a reference on his first job resume in 1978 when I was West Coast Director of A&R for MCA Records. In 1982 I recorded him for an album I produced.
One time in the mid-eighties I had a backstage pass for an Elvis Costello show at a theater in Beverly Hills. Gary came up to me in the lobby and said, "I know you can bring any girl or A&R guy in this place backstage to meet Elvis. But can you try and introduce me to him? I've never met Elvis and have a business proposal regarding Rhino Records and his catalog that I want to speak to him about."
I took the laminate off my jacket, and immediately gave it to Gary.
He then asked for Costello's management contact information. Gary had a Mel Torme box set he wanted to send him.
How many box sets over decades did Gary Stewart constantly give to people?
---
By Chris Darrow
I started surfing in high school about 1959, and was stunned by the first Surfer magazine, which came a year later. Started by John Severson, it was a way to finance his early surf films. Surf Fever was the film that started it all for me. It featured Mexican music, a mandolin instrumental played by Pete Seeger called "Woody's Rag" and Henry Mancini's "Peter Gunn Theme" was used for the big wave sequence at Waimea Bay. Surf Music, as such, had not yet been invented.
There had always been instrumental music in rock & roll. Guys like Joe Houston, Link Ray, "Mighty" Jim Balcom, Chuck Higgins, Jimmy Gilmer & the Fireballs and the incomparable Duane Eddy, all set up the arrival of "The King of the Surf Guitar", Dick Dale.
In 1961 he put out a record called "Let's Go Trippin'" and it was all over. The first real guitar god of rock & roll was born with that 45rpm record. His home turf was Newport Beach, California, and he played regularly at the Rendezvous Ballroom out on the Newport Peninsula. Since the forties, Newport Beach and Balboa Island had been the coastal hang out for most of the high school beach kids in Southern California, especially during "Bal Week," Easter vacation. Places like The Jolly Roger restaurant on Balboa Island and Sid's Blue Beet, the Prison of Socrates and the Rendezvous in Newport were popular gathering spots in the late 50's and early sixties.
I saw Dick Dale for the first time in 1962 or '63 at the Rendezvous Ballroom. The Rendezvous was an old wooden building with a mezzanine wrapping around its interior. Dick Dale & the Del-Tones played so loud and hard that the reverberating sound in this giant, wooden, sound box literally made the rafters shake. It was exiting and visceral. Peroxide heads in Pendleton shirts did the Surfer Stomp with their chicks on the big dance floor. Dick, playing his Fender Stratocaster, upside down and backwards, wowed the audience with pyrotechnics and theatrics that the likes of Jimi Hendrix would later absorb into his persona. Had it not been for the Beatles and the English Invasion, I feel that Dick would have been a greater star and even more of a household name.
The next time I saw him was in the late seventies at a club that he owned in Orange County, dubbed the Rendezvous. It was a totally different vibe, with a Vegas-style act in a Vegas-style cub. There were scantily clad girls dancing on the bars and a lounge type group backing him up, featuring his Asian wife, Jeanie, and a big, black, sax player with a shaved head called Mr. Clean. He did popular songs and every once in a while did a "Dick Dale Song." That was probably his lowest period.
I was living in San Clemente at the time and would front a band called the Hula Buckaroos for the Annual Surfer Magazine Awards banquet every year. There were always special guests at the event. One year Dick was introduced out of the audience, and, as we were playing a tune as his intro, he jumped up on stage and proceeded to sit in on almost every instrument, including the drums. I have only seen Sammy Davis Jr. do anything as 'show biz' as that in my life.
It is my opinion that the only, true surf guitar player is Dick Dale… all the others are just pretenders.
© 2019 Chris Darrow
CHRIS DARROW was a founding member of the influential world beat/psychedelic band Kaleidoscope, 1966-1968. He went on to cut a number of acclaimed solo albums, and played as a sideman on albums by James Taylor, John Stewart and Gene Vincent, and toured with Linda Ronstadt 1969-1971. He is one of the architects of SoCal country rock, a pioneer force in Americana, and also very involved with surf music.
---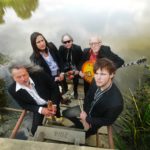 By Mark St John
As I write this, the snow is banked up across roads all over the country, the military are air-dropping supplies to rural areas and power is off across half the country. Right now, the weather in England is the coldest on record since 1963—the coldest winter on British record, and, coincidentally, the year that the Pretty Things were formed and set out on the long journey that has kept them on the road right up to this year—and into this freezing winter, 55 years on, it's like nothing has changed…
Except—it has.
Fifty-five years after their first live performance, 50 years after the milestone that was SF Sorrow, and 30 years after I formally began to manage them, the Pretty Things are retiring from live performances as an electric band. Phil's health, the gruelling tour schedules, the long, long travel days, the disappearing venues, the toll of time, and the disappearing landscape of the old school rock n roll industry have finally hit deep into the heartland of the greatest real rock band in the world, and our long-standing heroes. And, after a lot of soul-searching, they have called "Time" on a phenomenal roller coaster of a career and a mythological life of music, mayhem and magnificence…
I can't say too much about this, apart from fulfilling the job of messenger. Most of you reading this will have your own point of view, your own memories and your own feeling about our war-worn heroes… most of you are believers. I'll leave you to take this news in and, maybe, write to Mike with your feeling and let the guys know what this means to you, I know what it means to me. You guys are the first "real people" to be told, but, for the record, this is the press release, that will be going out to all the agents, promoters, venues, clubs, festivals and long-time working partners that we have, in our live performance world. This is the party line…..
Goodbye The Pretty Things – Press Release, 2018.
After 55 years of performing, the Pretty Things—the iconic, first wave, R&B cult heroes, formed by ex Rolling Stone Dick Taylor, and singer Phil May—will retire from electric performances at the end of this year.
Serial under-achievers, and the greatest band you never heard of, the Pretty Things have been a massive critical success and a huge influence on artists as diverse as David Bowie, Aerosmith, the Ramones, Bob Dylan, the Sex Pistols, the White Stripes, Kasabian and many, many more—who cite their outrageous behaviour, incandescent stage performances and astonishing catalogue of remarkable recordings as fundamental in the creation of their own work.
With a huge catalogue of musical and cultural "firsts" at their core—longest hair in the world, first ever rock & roll drugs bust, most arrests of any band, first ever 'garage' single, first ever rock opera, first UK band to win Rolling Stone Record of the Year, arrested for discharging a sawn off shotgun, first band to gain control of its entire recorded catalogue and on and on…—they are an indelible part of the fabric of popular music and the social influence that it has created.
Still making significant front-line records and with such influential work as their ground-breaking masterpiece and world's first rock opera SF Sorrow, which celebrates its 50th Anniversary this year, in their catalogue, they remain a hugely significant artistic and creative force; with no artists save the Rolling Stones, from the first wave, outselling their frontline recordings and probably no artist at all out-performing them.
It should be compulsory for anyone with the slightest interest in popular music and the social revolution of the 1960s to see the Pretty Things before they hang up their guns at the end of this year. They will be back in the groove until then, hitting every working room on the circuit and finishing up with a huge farewell show in London at the end of the year, with guest appearances from some significant old friends and old school gunslingers to make sure they go out like they came in—with all guns blazing and taking no prisoners.
The Pretty Things are waving goodbye. Be there to wave back…
26th February, 2018.
So there it is—The King is Dead, but there's no Long Live the King… This is an end to that monarchy and we'll be the last generation to live within it, and the old nemesis the Rolling Stones are out this year too, also very possibly for the last time. And then the grass will grow over the hill and only those of us who were there will know…
OK—enough, we'll all think about this in our own way, and I'll get on with the business of the day.
So… The 55th Anniversary, what is that going to bring? Well a great new album (probably the last…), a phenomenal vinyl box of SF Sorrow, a "yet to be decided" digital Sorrow release, and a LOT of shows… In our favorite countries, in our favorite rooms, in our favorite places and with our ever-lovin' favorite audiences. Some big deal stuff by our standards, too. We're performing a stripped down, totally psych, live version of Sorrow in The Big Top Stage on the funky late afternoon slot at the Isle of Wight Festival. It's the 50th Anniversary of the IOW, and (predictably) the only guys still standing who graced the first Festival, back in '68 are… the Pretty Things. It'll be a great show and, a quick hop down the road for Dick, a long-time resident of that little island.
The end of the year will bring a very special "Farewell" Concert. It will be held at the Roundhouse or the Royal Albert Hall and our good friends, dear David Gilmour and Bill Nighy have agreed to join us (Bill's shooting schedule permitting). And we'll be looking to add to that tally. Serge from Kasabian is on our list, with a few others—I'll keep you in the loop. A lot of other old friends have agreed to attend (if not perform), so expect to spot a few famous and significant faces sharing the air with us all, It will be a celebration of the whole life of the band, so more than just a Sorrow show—much, much more. It will, I'm sure, be a fit tribute and it will be recorded and filmed and available for all, sometime next year.
The year will be very, very busy and between recording the new album, rehearsing the psych Sorrow outing, routining our guests for the Farewell show and rehearsing a full scale, "history of" performance for the big show, and fulfilling the busiest touring schedule for years (as we show respect to our fave venues, everywhere) there will be no time left for any of us for much else than the Pretty Things. I hope Phil holds up…
So, that's pretty much all I have to say right now, really. I know it's not my longest Gospel and there is a lot more news n stuff, but the scale of this announcement and the way it affects all of us, and many of you, you're all family, makes saying anything more, redundant.
Phil May, my greatest friend, Frank Holland, my oldest friend, Dick Taylor, my most informed and informing friend. George Woosey and Jack Greenwood—I've managed them since they started and George was about 13, my youngest, true friends. That's a life, right there.
And so, the end of a life, the end of an era. Be sure to dig down deep into 2018, it's going to be a year to remember. Don't let it pass you by…
Enough now, I'll sign off while my eyes are still dry. I'm going to miss them so much…. Please God they find some way back, in any way possible… Where there's life…
God bless you guys, keep the faith.
Mark St John
In the snow, the Dartford Delta, where it all began.
---