Featured

News

By Harvey Robert Kubernik  This is not the platform or forum for me to display photos of myself with Charlie Watts or a post card he sent me from the road. However, I feel encouraged by musicia

Featured

Articles

By Harvey Kubernik The John F. Kennedy Center for the Performing Arts today announced last month that Motown founder, songwriter, producer, music publisher, and director Berry Gordy Jr.
Since 1983 UGLY THINGS magazine has brought its readers unparalleled coverage of WILD SOUNDS FROM PAST DIMENSIONS: the best lost, unknown and overlooked music of the 1960s and beyond. Published three times a year, each issues features 140-200 pages of in-depth features, exclusive interviews, rare photos and more, as well as a massive review section sifting through hundreds of vinyl and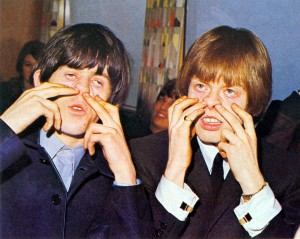 CD reissues, music-related books and DVDs. UGLY THINGS is not a hobbyist publication for trainspotting elitists, it is a high energy rock & roll fanzine about the music and the stories of the people that made it happen.
UT RECORDS was started as a sideline to the magazine, presenting high quality vinyl and CD releases of rare and previously unreleased garage, beat and psychedelia from the 1960s.
You can contact us at: uglythingsmag@gmail.com
UGLY THINGS, PO Box 3021, La Mesa, CA 91944, USA
Telephone: 619-337-1966
Thanks for your interest,
Mike Stax
Editor/Publisher
---