Featured

News

By Mark St John As I write this, the snow is banked up across roads all over the country, the military are air-dropping supplies to rural areas and power is off across half the country. R

Featured

Articles

By Hunter Bennett   The article below is an online-only sidebar to "SNAKE WRAP: The Definitive (and, Thus Far, Only) Account of Washington, DC's Funniest HarDCore Band," which appears in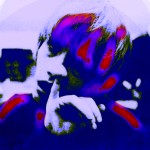 On May 24-26, 2013, we celebrated Ugly Things' 30th anniversary with three nights of live music at the Casbah in San Diego, and two afternoons of extracurricular fun at Jayne's Gastropub. Three days and nights I will never forget.
From the start, Anja and I agreed we didn't want to stage a typical Sixties/Garage Weekender with an exhaustive—and exhausting—roster of reunited '60s icons and popular newer bands. Too predictable, too stressful, and, without corporate sponsorship (which we didn't want), too expensive. We wanted something different, something personal; something that celebrated the DIY spirit of Ugly Things. So we turned to some of our favorite musicians and friends—people who have played a role in the magazine's growth over the years—and persuaded them to put together something unique for the weekend—something people had never seen from them before: a new repertoire, a new format, or a new configuration of players. We wanted to offer the audience an experience that could never be repeated. What a time it was.
Friday evening began with THE NEUMANS from Orange County, one of the best new, young garage bands on the scene. They delivered a great set of archetypal '66 fuzz'n'Farfisa punk and mixed a mini-set of Missing Links favorites into their usual stew of original compositions. Next up, something special: EBBOT LUNDBERG flew out from Sweden to be a part of the event (he was trailed most of the weekend by a cameraman who was filming him for an upcoming TV/Internet reality show, Webbot). On the Friday night, Ebbot performed an acoustic set, accompanied by original Loons/Tell-Tale Hearts guitarist Eric Bacher. Along with numbers by Union Carbide Productions (cover story of Issue #16) and the recently disbanded Soundtrack of Our Lives, Ebbot also surprised us with a stirring version of Pink Floyd's "The Gnome." It was his performance of Union Carbide's "Golden Age," though, that really raised the hairs on the back of my neck—one of my all-time favorite songs and one I'd never seen him sing live before.
---